World
A Brief History of Olympic Villages

Housing Olympic athletes is a massive endeavor. We take a look at how a variety of cities have stepped up to the task.
Published On

October 19, 2017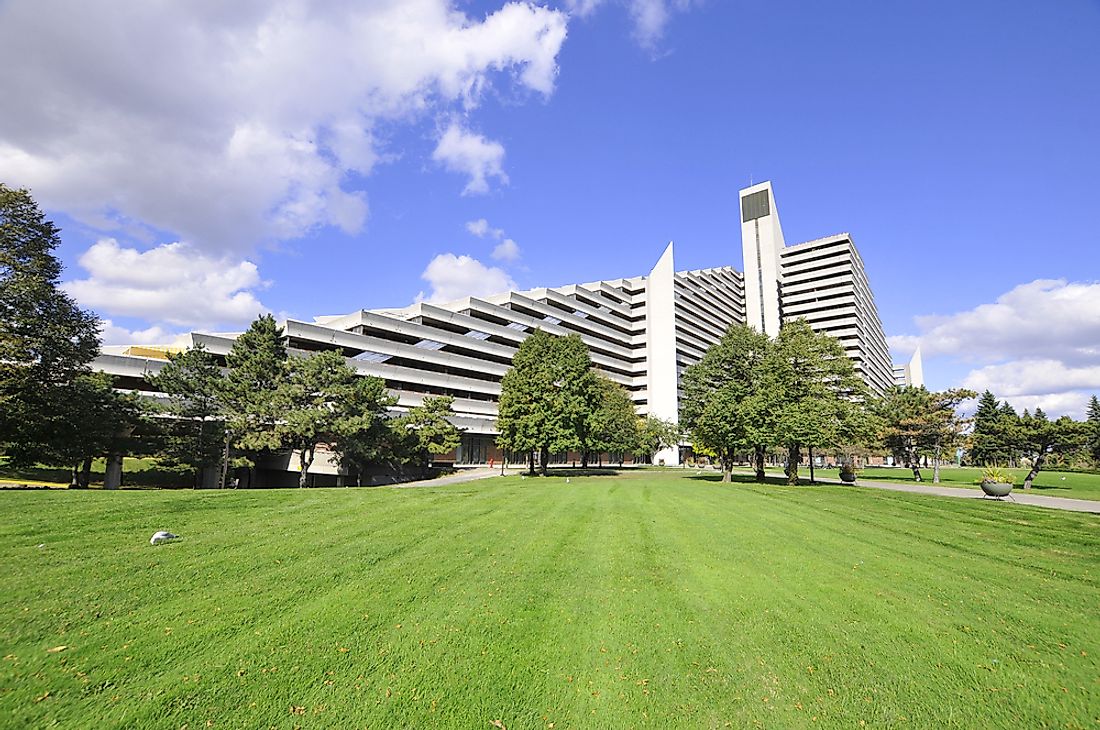 The 2018 Winter Olympics are on the horizon, there has been plenty of news chatter to show for it. However, in all of the excitement surrounding Olympic Games, there is often one major question that goes relatively ignored - where exactly do all of these athletes stay?
This is where the Olympic Villages, sometimes reffered to as Athletes' Villages, come in. Olympic Villages are large, elaborate, and chronically over-budget. However, they also exist with the intention to foster an Olympic spirit and, hopefully, to provide venues for the host city in the years preceding the Olympics.
Where Was the First Olympic Village?

The first Olympic Village was technically the Zappeion at the 1906 Athens Games, although calling it as such is not completely accurate as it was not built specifically for use by olympic athletes. When the Summer Olympics arrived in Paris in the year 1924, some cabins were build with the sole purpose of housing athletes. This was the first time the term "Olympic Village" was used to describe the areas specifically designed to host athletes, a designation that seems to have inspired construction of buildings that grow more ostentatious with every series of Olympic Games - a fact which will be explored in this list below.

Olympic Villages Throughout the Years

1976 - Montreal Olympic Village, "Le Village Olympique"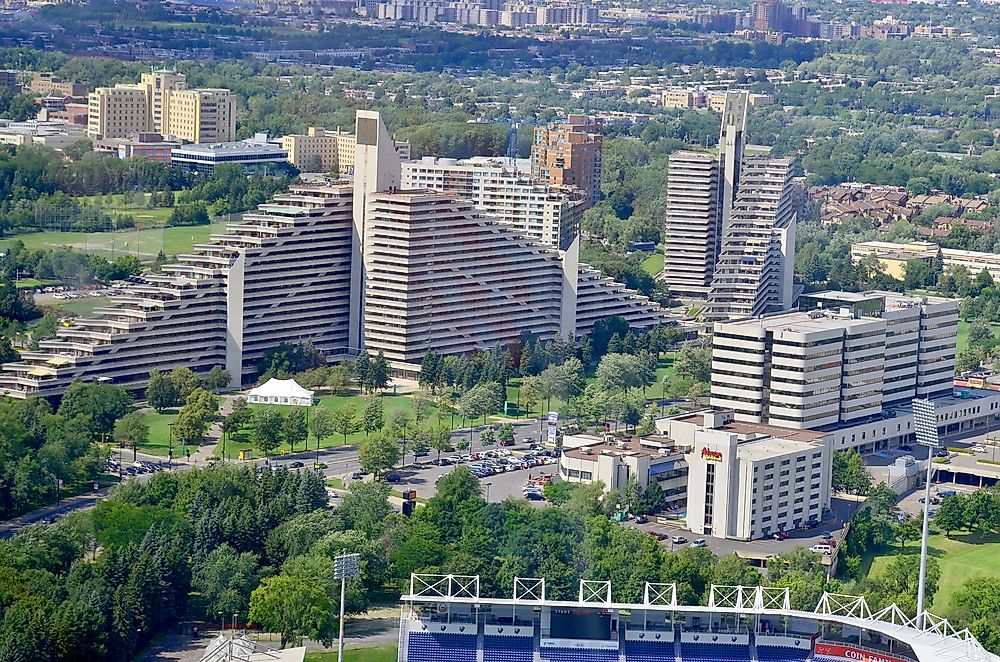 The twin towers of the Montreal Olympic Village are seen here in the city's east end. Photo credit: meunierd / Shutterstock.com.
Games: 1976 Summer Olympics
Location: Rosemont-La Petite Patrie, Montreal, Canada
Capacity: In total, Montreal's athletes' village was composed of 23 floors, although how many units are on each floor and the capacity of each unit is unclear. However, the Montreal Olympics welcomed around 7,000 athletes, so it's likely the buildings could have accommodated that amount.
Cost of construction (adjusted for 2017 inflation rates): $266 million USD
Use today: Today, the buildings that once comprised the Olympic Village are owned by the gigantic Canadian property management company CAPREIT. Rents start at around CAD $815 (USD $652) for a bachelor (studio) apartment.
Much like the 1976 games themselves, the Montreal Olympic Village was a notoriously over-budget endeavor. The buildings gathered some criticism for featuring questionable building design such as open walkways, a bizarre choice for Montreal's bitterly cold climate. The City of Montreal finally paid off the bill for the Olympic Games in 2006.
1992 - Barcelona Olympic Village, "La Vila Olímpica del Poblenou"
An apartment complex built to house Olympic athletes with Frank Gehry's famous "Fish" sculpture in the foreground. Photo credit: LIUDMILA ERMOLENKO / Shutterstock.com

Games: 1992 Summer Olympics
Location: El Poblenou, Barcelona, Spain
Capacity: 17,000
Cost of construction: The figure for the construction of the Olympic Village itself are difficult to find online, but the cost of the Barcelona Olympic Games are said to have gone quite over-budget (the actual length of which has been estimated to have been as high as 266% of the total budget).
Use today: Now private residences, it has been reported that units in the complex sell for as high as $1 million USD. At the time of its use, the athletes' village was tended to by as many as 4,000 staff members.
Interestingly, the city of Barcelona did not stop at the construction of an athletes' village, and in fact constructed an entirely new section in the city. Designed by famous architects Bohigas-Martorell-Mackay-Puigdomènech, the intention was always for the structures to exist as a residential neighborhood in the post-Olympic game landscape. This makes it stand out among other Olympic projects, which often fall into disrepair or have a difficult time finding a use for their bulky and impractical designs.
2008 - Beijing Olympic Village, "Běijīng Àoyùn Cūn"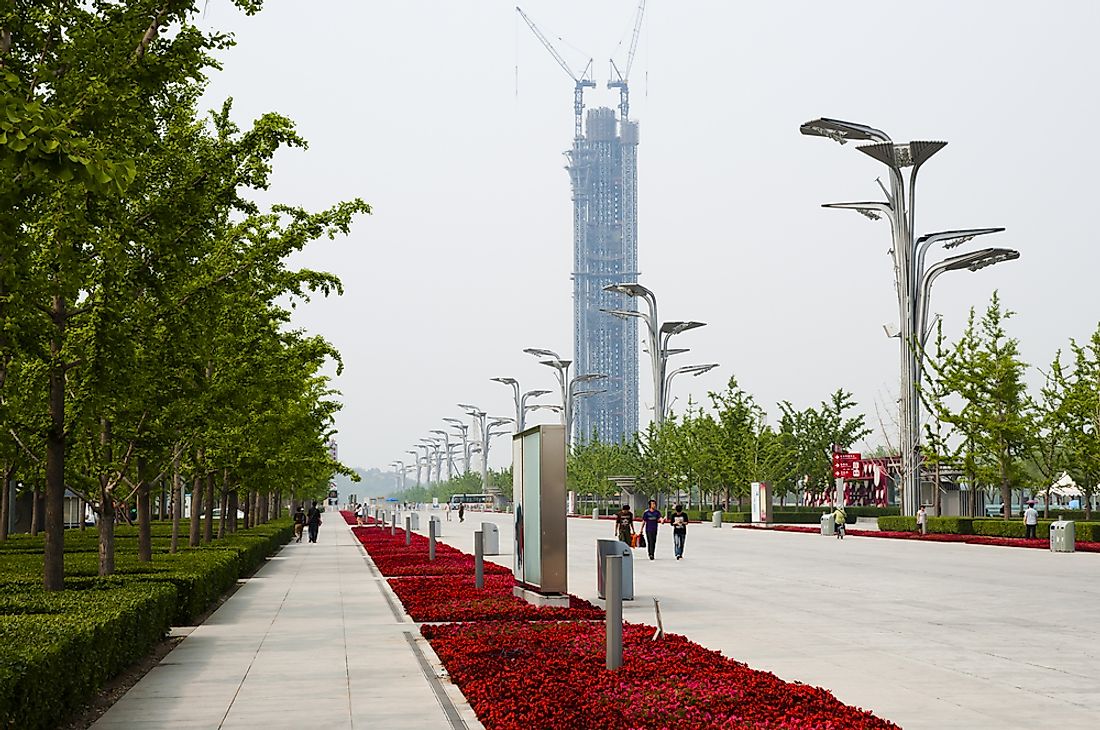 The Olympic Village in Beijing consisted of many high-rise buildings. Photo credit: Adwo / Shutterstock.com.
Games: 2008 Summer Olympics
Location: North Beijing, China
Capacity: 16,000
Cost of construction: It's hard to find the figures for the Olympic Village specifically, but it might be important to note that the Beijing Olympics were at their time considered to be the most expensive Olympic Games ever.
Use today: The former Olympic Village now houses luxury private apartment buildings.
The Olympic Village in Beijing received praise for its design, with some even calling it "the best ever". It was considered to be the world's largest "green" environment at its time of construction. Some of the village's green elements include solar panels, green roofs, a system that uses rain water for cooling and heating rooms, and environmentally-friendly insulation - all implemented among the village's 42 residential buildings.

2010 - Vancouver Olympic Village, "VVL"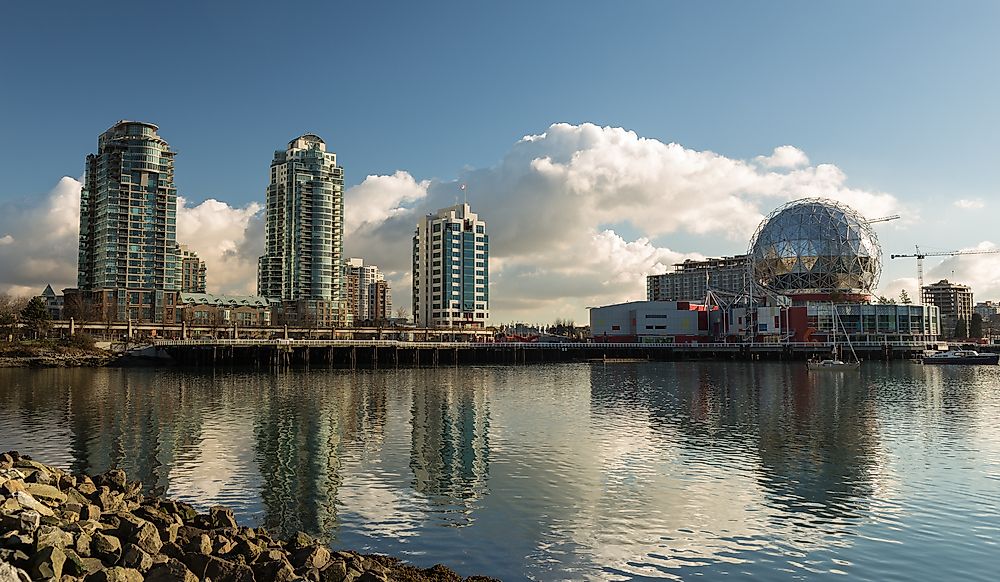 The Vancouver Olympic Village on the edge of False Creek. Photo credit: bunlee / Shutterstock.com.
Games: 2010 Winter Olympics
Location: False Creek, Vancouver, Canada (accommodations were also built in the nearby ski resort town of Whistler)
Capacity: 2,800 (Vancouver only, excluding Whistler)
Cost of construction: The Vancouver Olympic Village was over-budget and its construction was not without controversy. Notably, the city manager overviewing the construction of the Olympic Village resigned before its completion. The last estimated cost given for VVL was around $1 billion CAD (around 800 million USD)
Use today: As private residences, the units today are marketed as mixed income, with some designated as affordable and modest housing units (this is an important distinction as the city of Vancouver has been experiencing a highly-publicized housing crisis for quite some time)
The Vancouver Olympic Village, built on what was previously an industrial city near the city center, has been called one of the "greenest communities in the world". Some of the designs that help back us this claim include green roofs and solar heating.
2016 - Rio de Janeiro Olympic Village, "the Sportsmen Village/Olympic and Paralympic Village"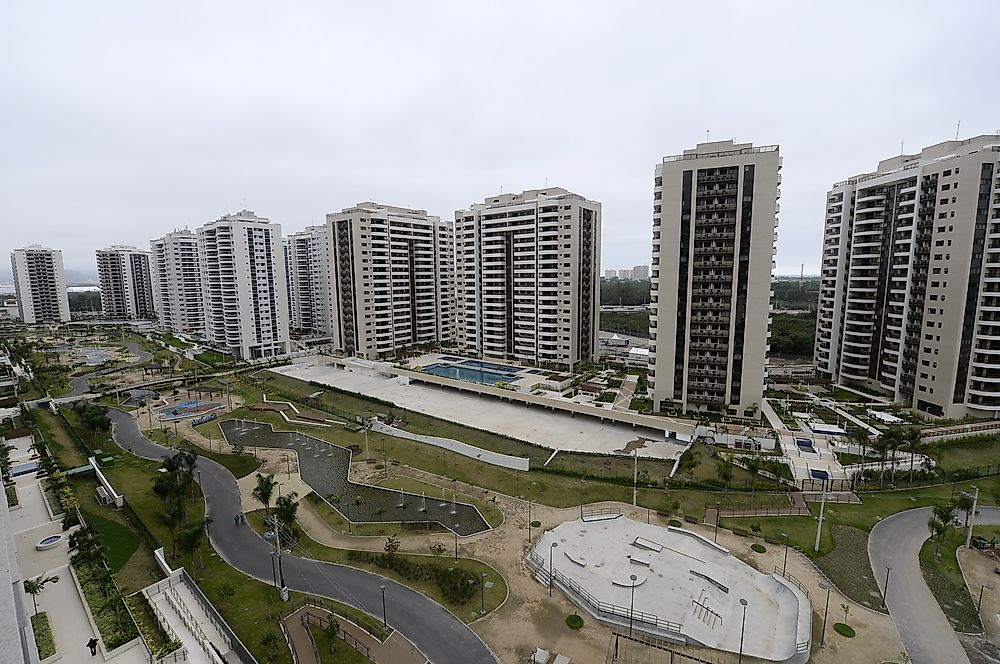 Rio's massive "Sportsmen Village". Photo credit: A.RICARDO / Shutterstock.com.
Games: 2016 Summer Olympics
Location: Barra da Tijuca, Rio de Janeiro, Brazil
Capacity: 17,950

Cost of construction: Like most of the entries on this list, it's hard to find the cost of the Olympic Village alone. However, the Rio Olympics cost about 13 billion US dollars.
Use today: Unfortunately, Rio's Olympic Village has not been successful as a housing option. Its costs are generally prohibitive for the local population.
The largest Olympic Village ever built, Rio's athlete accommodation was not without its share of controversy. Although the village, which is one of the only constructions on this list that seemed to really emulate that word, boasted amenities beyond imagination - including services such as a hair salon and a florist. Regardless, question conditions such as any athletes complained about conditions within the village, things such as plumbing failures and concerns over fire safety were enough to prompt some athletes to speak up.
Looking Forward
In a world where Olympic Games seem to be becoming more and more elaborate, it's no surprise that housing for athletes seems to be following suit.
For PyeongChang 2018, it appears the the Olympic Village has been under construction for somet time already. Consisting of over eight apartment blocks, the buildings are slated to host over 3,000 athletes and coaches. Looking even further ahead, plans for the Tokyo athletes' village seem quite ambitious to say the least, as a "hydrogen town" is going to be developed from the athletes' village.Seems like we may have to wait until 2020 to see exactly how that one will pane out, but no doubt it would probably warrant a spot on this list.
**
Rachel Cribby is a writer and editor from Canada. She has a background in creative writing and urban studies.