World
Despite Recent Strives, New Mothers Still Face Barriers

Lack of access to safe breastfeeding facilities still prohibit many women across the world from continuing in the workplace.
Published On

August 7, 2017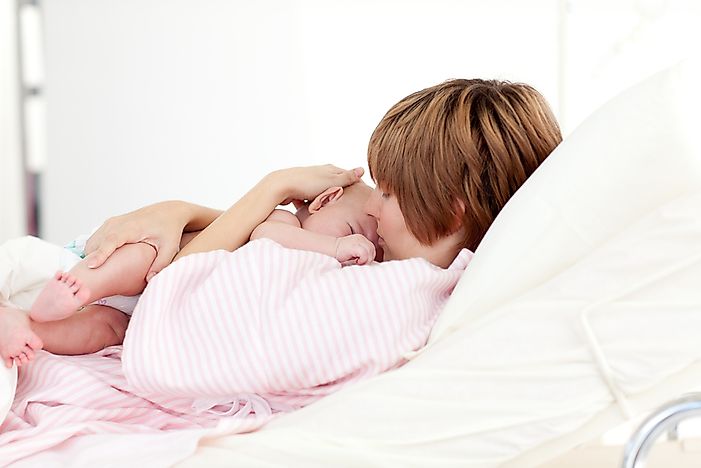 Despite the improvements made in many places in recent decades, many companies and organizations have had poor policies and initiatives for supporting lactating mothers. Often, women have limited and unpaid maternity leave days. After giving birth, many women wishing to return to work must introduce formula or quit their jobs in order to care for their children.

However, the increased understanding of the importance of exclusive breastfeeding for the first six months, combined with the role women play in the corporate world, organizations are working towards creating a comfortable environment for breastfeeding mothers. These measures include providing them with a relaxed environment for themselves and for their babies.
World Breastfeeding Week
As countries around the world strive to encourage exclusive breastfeeding for the first six months, various organizations are introducing lactating facilities for the comfort of all breastfeeding mothers. The World Breastfeeding Week is an international event observed in more 120 countries to encourage breastfeeding. The event, which runs from August 1st to August 7th, aims to create awareness on the importance of breastfeeding to the infants, mothers, and the society as a whole. The initiative involves the government, non-governmental organizations as well as members of the public.
Big Changes for Mumbai
During this year's event, public officials in Mumbai have announced the introduction of fully equipped lactating rooms in all the key medical colleges. According to a recent report by the Hindustan Times, these lactating rooms called "Hirkani Kaksh" will have refrigeration facilities and offer privacy to lactating mothers. Doctors at the KEM medical college have applauded the move. The report quotes Dr. Avinash Supe, the Dean of KEM Medical College, saying that the initiative will be introduced in medical colleges with sufficient room for the lactating facilities. The initiative will seek to provide breastfeeding women with a safe and comfortable environment to breastfeed their young ones.
A Safe Space
Besides breastfeeding, these rooms will offer women a relaxed atmosphere to express milk and store it for later use in the refrigerators. Features of these rooms include comfortable furniture and brightly colored walls. According to the report, this will save the women the trouble of breast engorgement and breast abscess, which result from breast milk over-accumulation. Another doctor from the KEM hospital indicates that more of such facilities need to be introduced in the state. Currently, only five breastfeeding rooms exist in the Maharashtra region.
Benefits of Breast Milk
The report mentions the importance of breast milk including providing nutrients and antibodies to boost the baby's immunity. The fact that breast milk is ready and uncontaminated makes it an even better choice for both the mother and the baby. Breastfeeding is also known to reduce infant mortality and protect from ailments such as diarrhea and pneumonia.