Environment
Hurricane Harvey: What You Should Know

Experts are warning that Hurricane Harvey, which is currently headed for coastal Texas, could be the nation's worst since 2005.
Published On

August 25, 2017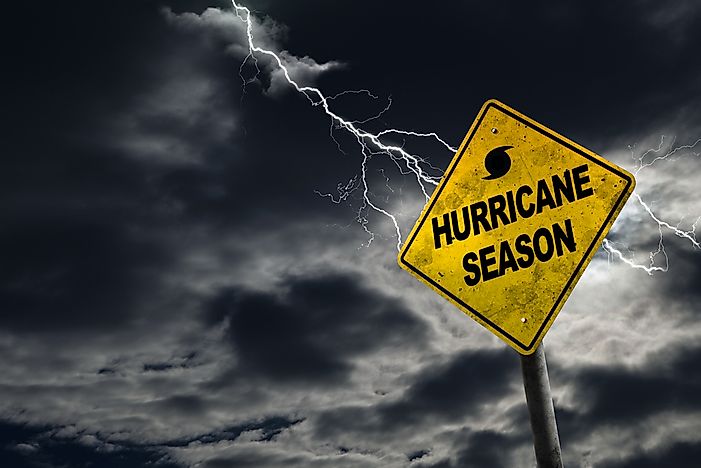 Reports Are Stating That Hurricane Harvey Could Be the Strongest Since 2005
FEMA, the Federal Emergency Management Agency of the United States, is warning of Hurricane Harvey's ability to bring "large-scale destruction". This means that the storm could bring conditions that are life-threatening to residents.
Either Mandatory or Voluntary Evacuations Have Been Ordered in the State
Check your local news station for the latest update on whether or not your county has been called to evacuate. Evacuation routes are also available online. In both Austin and Baton Rouge, FEMA has prepared emergency response centers. Failure to obey an evacuation is a criminal offence.
Flooding from the storm could measure up to 12 feet.
According to CNN, up to 35 mm of rain could fall in areas along the Texan coast. However, the flood threat is not only limited to the coast but could be spread over the better part of the state.
The National Guard is Being Sent In
At least 700 National Guard Members have already been requested.
Those Staying Behind Should Take Extreme Precautions
Staying at as high of an elevation as possible and taking cover in a structure that can withstand high winds is key to safety.
Remember That Tropical Storms Are Unpredictable
Also professionals have been tracking the storm carefully, residents are urged to remember to hope for the best and prepare for the worst. When it comes to hurricanes, there is a whole array of problems which can occur. Rainfall, in areas of Texas that are particularly flat and swampy, could cause devastating floods. On the coast of the state, which is especially vulnerable to Harvey's wrath, strong waves could become dangerous. High winds are also a threat to the integrity of buildings and homes.