Environment
Harvey Leaves Behind Dangerous Compounds In Its Wrath

Regular guidelines for reporting spills and leaks had been suspended in the wake of the storm.
Published On

September 29, 2017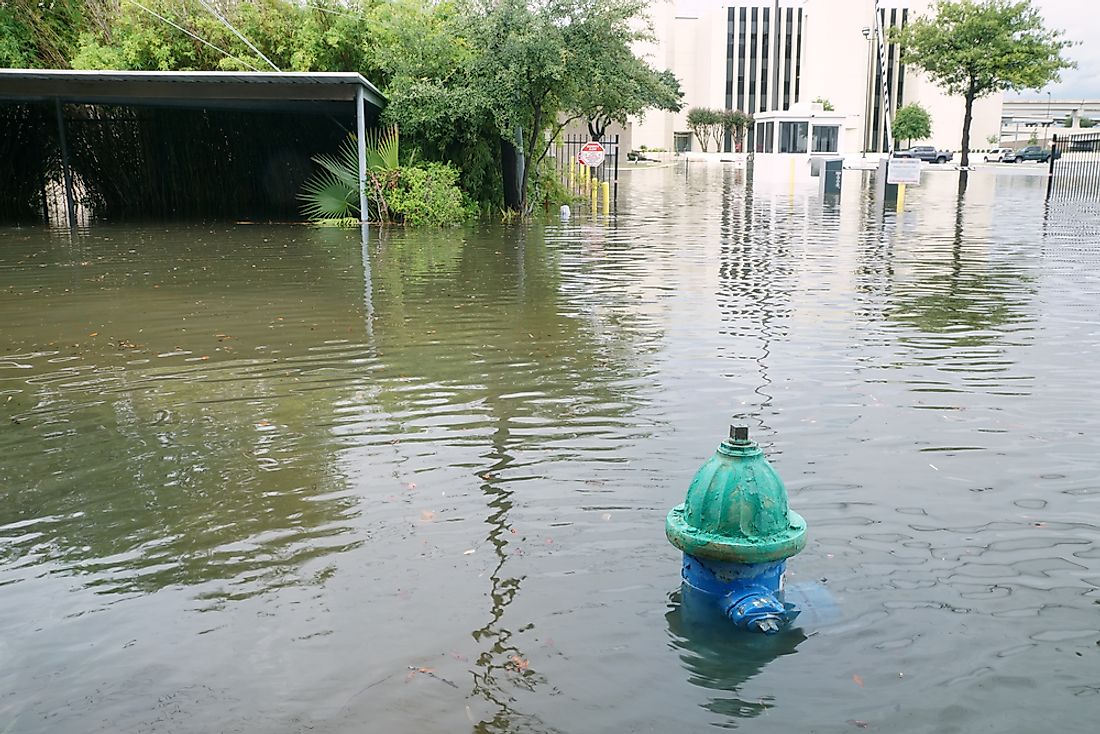 The city of Houston is slowly rising from the ashes after the city was hit by Hurricane Harvey in August 2017. Businesses are slowly picking up the pieces and opening up in many regions of the city. However, a return to normalcy seems to still be a rather far-fetched idea for now as recent reports show that Houston is being clouded by a new danger.
Oil Refinery Said to Be the Source of Dangerous Compounds
According to The Washington Post, energy and chemical companies in Texas were responsible for the emission of an estimated 1 million pounds in air pollutants in the aftermath of Hurricane Harvey. Additionally, independent air monitors in Houston have established the presence of high levels of carcinogenic compounds in the city's atmosphere. The study, which was joint-effort by Entanglement Technologies and Environmental Defense Fund, showed high levels of benzene in the area between 96th Street and Manchester Street. The nearby Valero Energy oil refinery was also established as the primary source of the dangerous compound. The air quality monitors showed that the benzene levels in the area were double the state-limits for short-term exposure.
Government Had Suspended the Reporting of Leaks, Spills
In the aftermath of the hurricane, Governor Greg Abbott had temporarily suspended the requirements that companies had to report leakages, spillages, and emissions to the Texas Commission on Environmental Quality. However, on August 27th, Valero Energy oil refinery voluntary reported of an oil spill at its Houston-based plant after the roof in one of its storage tanks partially collapsed caused by heavy rainfall brought by the hurricane. The refinery's spokesperson, Lillian Riojas stated that the company knew of the leak which had led to the emission of about 6.7 pounds of benzene as well as 3,350 pounds of other volatile compounds into the atmosphere. The company was also quick to state that it had the situation under control and had contained the leak. Valero Energy also stated that it was working with other institutions such as EPA and the Texas Commission on Environmental Quality in the clean-up process which was being inspected by the US Coast Guard.
Elena Craft, a health scientist, working for the Environmental Defense Fund told San Antonio Express News of how worrying the situation was, even as local authorities' air quality monitors had no knowledge of the presence of the dangerous compound. Benzene is a known carcinogenic compound which when inhaled causes headaches and dizziness. Shaye Wolf, a director of the Center for Biological Diversity, told The Washington Post that companies needed to do more to prevent future emissions, adding that such large-scale emissions of air pollutants were "unsafe and unacceptable."
**
Benjamin Elisha Sawe is a writer based in Kenya. He holds an MBA from the University of Nairobi.