World
Black Friday Protestors Glue Locks, Prevent Shops From Opening

The act of protest is part of a larger global response for Black Friday sales and consumerism.
Published On

November 29, 2019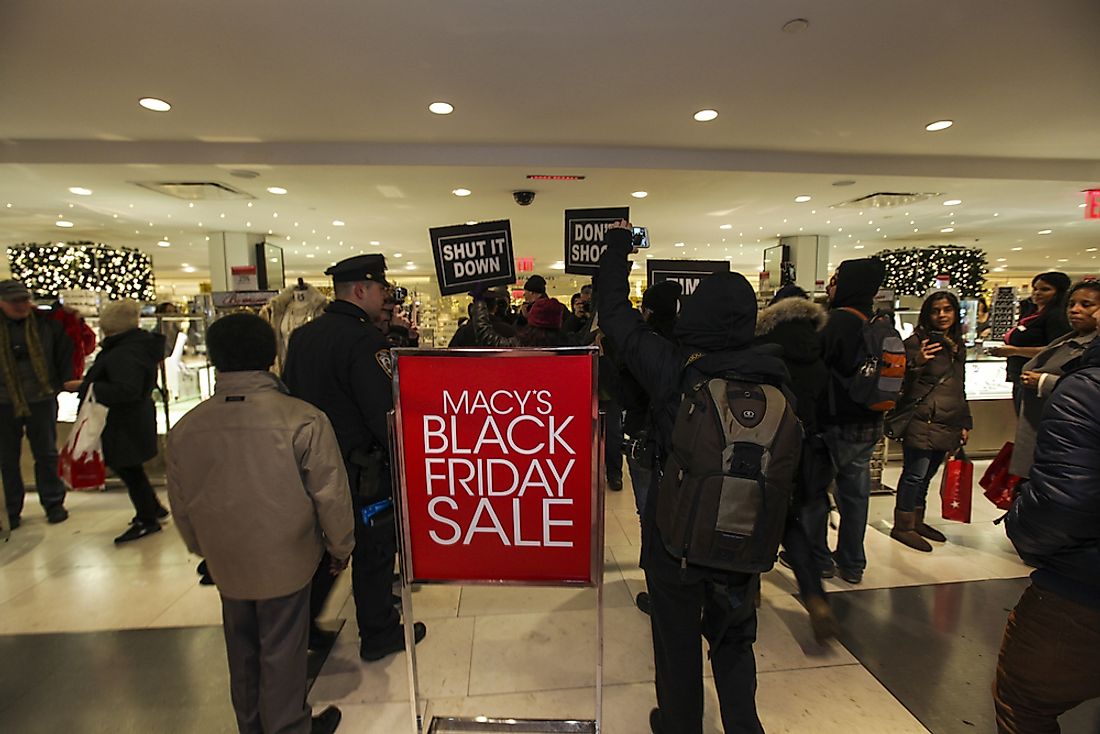 Although it is widely-known as an American phenomenon that occurs the day after Thanksgiving, Black Friday sales have become increasingly popular across the world, including in France. However, in Strasbourg, a mid-sized city near the German border, things have not gone exactly as planned.
At Least 25 Stores Shut Down By Protestors
Local news sources are reporting that shopkeepers arrived on Friday morning to find their shops inaccessible. Some of their store locks were glued shut, while others had keys deliberately broken in them. This was the case for at least 25 shops, many of them American-based chains.
Why Do People Protest Black Friday?
This case is not the only example of Black Friday protests. Of these protests, online merchant giant Amazon was largely targeted. In Germany, workers from a distribution plant for Amazon staged walk-outs, demanding better pay and work conditions. In France, climate activists camped outside of the company's two distribution centers, holding banners with phrases such as "Stop Amazon and its World".
Europe was not the only location where Black Friday protests were being held. There is also a US-wide "Black Friday Strike" planned for Friday.