Travel
After Barcelona, Tourists Continue to Question the Safety of Europe

The latest terrorist attack is the latest tragedy for the continent, which has seen an increase in the number of terror-related incidents.
Published On

August 23, 2017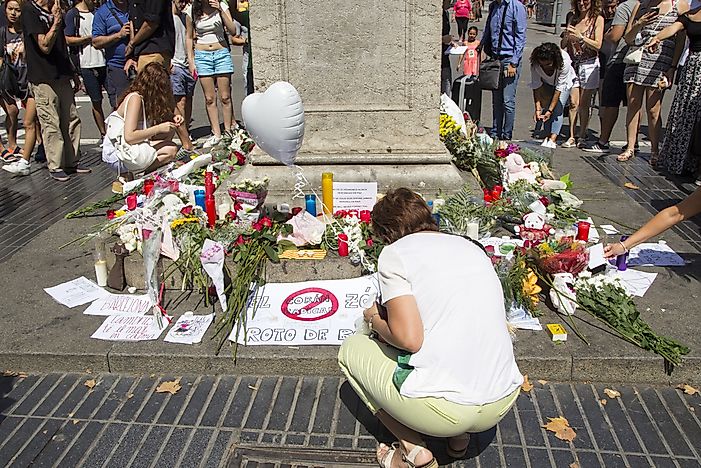 In recent years, the world has been grappling with terrorist attacks which threaten the lives of innocent civilians. Although these attacks have been prevalent around the world, Europe seems to have been hit particularly hard in recent years. Although there is still the potential for terror to happen any time at any place, it does pose the question - is Europe still safe for tourists?
An Increase in Trouble
In the past three years, Europe has experienced about twenty attacks that have been characterized as terrorism. According to data from the European Union, the number of deaths caused by terrorism in 2016 alone was 135. The worrying trend is that these attacks seem to have morphed from the types of attacks witnessed in other regions such as suicide bombings or the setting up of Improvised Explosive Devices to a much simpler and therefore hard to detect attacks, such as stabbings or the running over of people using vehicles.
August 2017 Barcelona Attacks
The most recent attacks were witnessed on August 17th, 2017 in the Spanish city of Barcelona. A terrorist in a white van ran over scores of people, leading to the death of 15 people and the injuring of a further 100 as reported by The Guardian. This attack came only two months after another similar incident in Finsbury Park in London where a man ran over worshippers near the Finsbury Park mosque leading to the death of one man. Dozens received serious injuries. On December 20th, 2016, a terrorist drove a truck into a large crowd in Berlin leading to the death of 12 people.
Will Tourists Stay Away?
Understandably, these attacks have many worried about the security situation in Europe. Many people from other parts of the world are becoming apprehensive about visiting the continent considering the sudden spike in terrorist activities. Security agencies have their work cut out for them. As The Independent reports, the prevailing situation must come to an end so that normalcy can return to this continent, which has always attracted thousands of tourists. However, fighting an ideological war is easier said than done as examples around the world have often taught. The balance between protection of the rights of citizens and the provision for safety is quite delicate. Although there may be an increase in perceived risk, the actual risk level for tourists is still quite low. Tourism numbers may drop, but that does not mean that tourists are staying away from Europe by any means.