Environment
5 Things to Know About Super Typhoon Mangkhut

Super Typhoon Mangkhut may be the largest storm to occur in the Pacific's 2018 Typhoon season.
Published On

September 12, 2018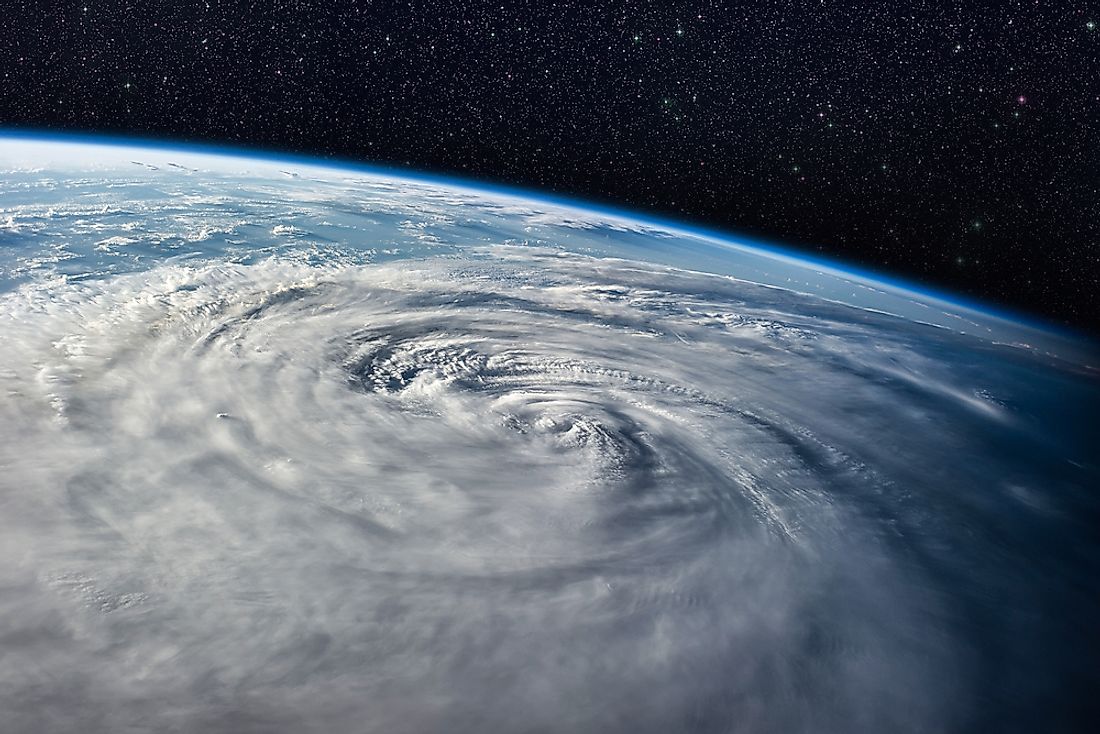 While Americans keep watch on Hurricane Florence, there is another storm brewing in East Asia, and it goes by the name Super Typhoon Mangkhut (or Super Typhoon Ompong in the Philippines). Here are some things you should know about it:
1. A "super tycoon" is the equivalent of a Category 5 or very strong Category 4 hurricane.
Hurricanes and typhoons are actually one of the same – the naming convention just depends on where in the world they occur. In the Northwest Pacific region of the world, tropical storms are classified within the following categories: tropical depression, tropical storm, typhoon, or super typhoon. "Super typhoon" is the most serious classification, and is reserved for storms that feature winds of at least 220 km per hour.
2. The storm is even stronger than Hurricane Florence
Like Hurricane Florence, Super Typhoon Mangkhut is a Category 5 storm on the Saffir-Simpson scale. Category 5 storms are destructive and bring with them very strong winds and flooding. Super Typhoon Mangkhut has already been responsible for mass flooding and power outages in Guam.
3. The storm could affect tens of millions of people both in China and the Philippines
Super Typhoon Mangkhut appears to be headed in direction of Luzon, the Philippines. Luzon is the largest as well as the most populated island in the Philippines and is home to the nation's capital of Manila. The bulk of the threat seems to be in northern Luzon, which may be subject to gusts exceeding 195 kilometers per hour. Areas in southern China as well as in Hong Kong and Macau may also be affected by the storm.
4. The storm may come very close to Hong Kong
At present, experts are predicting that the Super Typhoon will pass by Hong Kong around 100 km to the city's southeast. However, there is a good chance that it will deviate from its predicted path. If the storm is to hit Hong Kong directly, it could be the strongest the city has ever seen. This is saying a lot considering the fact that Hong Kong has been the site of disastrous storms before, including Typhoon Wanda that was responsible for the loss of life of 130 people.
5. This is not the only impactful typhoon of the season
Most typhoons develop in the Pacific between May and October. This year's typhoon season has already brought the strongest typhoon to hit Japan in 25 years. Typhoon Jebi, which hit portions of the country's Kansai region in early September, was responsible for the loss of at least 11 lives as well as the destruction of infrastructure, namely the Sky Gate Bridge R in Osaka.
If you fear you may be in the path of Super Typhoon Mangkhut/Ompong, please stay tuned to your local news site for details.