Travel
Turbulence Sends 10 Philadelphia Bound Passengers to Hospital

The flight, which was en route from Athens, Greece, to Philadelphia, USA, experience turbulence of an extreme variety.
Published On

August 7, 2017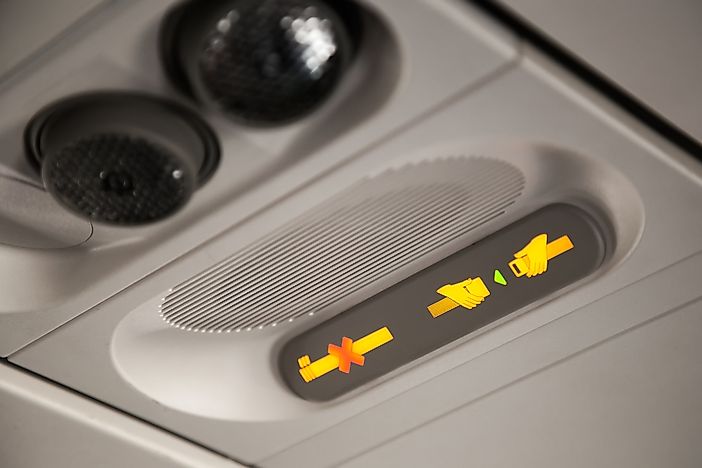 A report by The Washington Post indicates that 10 people have been hospitalized after sustaining injuries when the plane they were in experienced a violent lurch. The lurch sent drinks and people flying haywire, injuring seven members of the crew and three passengers. The incident took place on August 5. According to passengers aboard the plane bound for Philadelphia, the plane showed no signs of problems until just a few minutes before landing at the Philadelphia International Airport.
Normal Flight Until Landing
Passengers interviewed by various media outlets described the flight as normal, until about half an hour before landing. The journey was about to end, and the US shore in sight and the flight attendants were busy serving the last round of drinks. Shortly afterward, the attendants called for all passengers to fasten their seatbelt, an announcement that was barely out before the plane got into a turbulent movement. The turbulence began as a slight and regular shaking but grew with intensity before the attendants had time to be seated. Inside the plane, bodies and cups were sent flying up to four feet in the air, spilling drinks on passengers. A report by one passenger indicates that one of the injured passengers was thrown from his seat hitting the ceiling hard before landing. The passengers were generally screaming and babies crying.
The plane, Flight 759 of the American Airlines, did not divert to another airport but proceeded with its course and landed safely with no more injuries, about thirty minutes after the severe turbulence began. Upon landing, the ten injured were taken to hospital by awaiting paramedics while the panicked attendants guided the passengers out of the plane. The plane and some passengers were soaked in drinks.
Flight Attendants Thanked
Airline officials thanked the flight attendants for being on guard and protecting their passengers. Passenger accounts said that most of the crew members sustained injuries leaving one attendant to care and help the passengers. According to American Airlines, those injured during the incident had been released from the hospital by Sunday. The airlines gave no further details about the injured. Passengers who gave their opinion were thankful for their safe arrival and thanked the crew for the calm way they handled the situation despite their panic.
The cause of the turbulence has yet to be established.