Answer
Is It Safe To Go Walking Or Running During The Pandemic?
People are now questioning whether it is safe to be outside amongst their neighbors.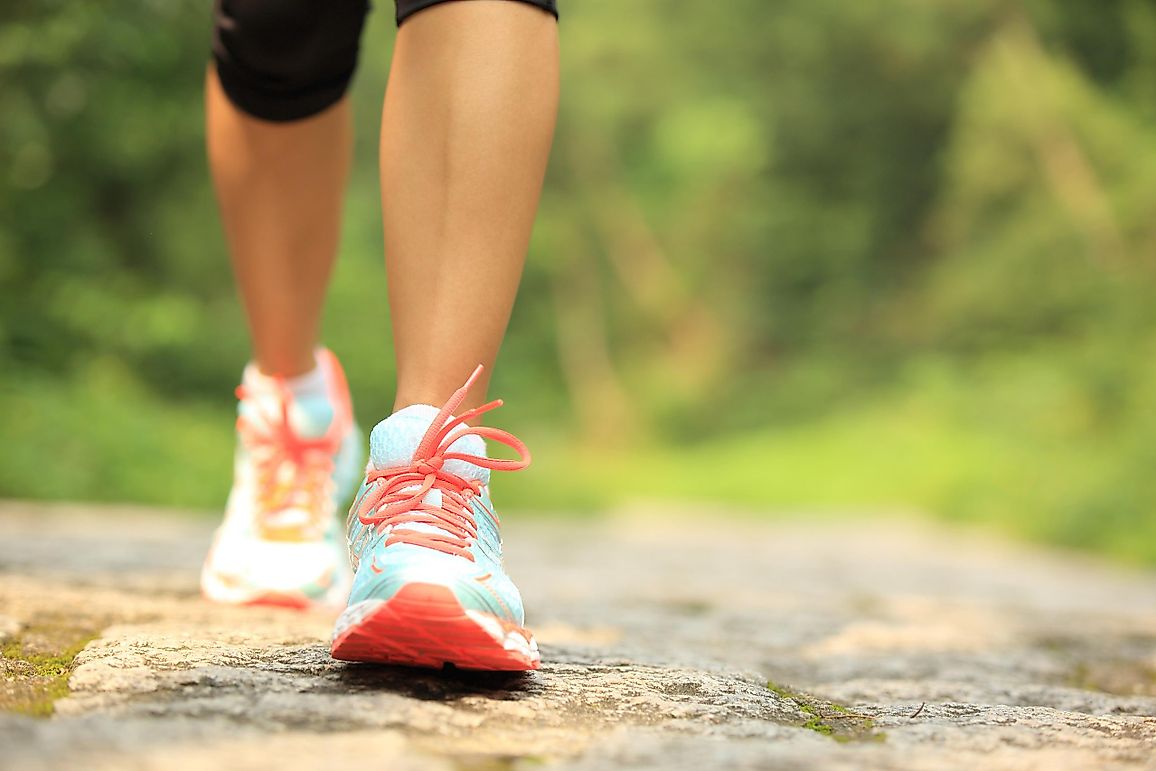 Before the coronavirus pandemic, most neighborhood streets were fairly empty during normal workdays. Now, with millions of people quarantined at home, more are venturing outside to get some fresh air. To compound the problem, there are countless national and state park closures, and some states are closing local parks: On April 7, all New Jersey state and county parks were closed to stop further spread of COVID-19.
With the arrival of spring, many sidewalks and roads have become crowded with folks out walking and running. People are now questioning whether it is safe to be outside amongst their neighbors, especially when the outdoor space is being shared by so many.
Dog Walking in Fear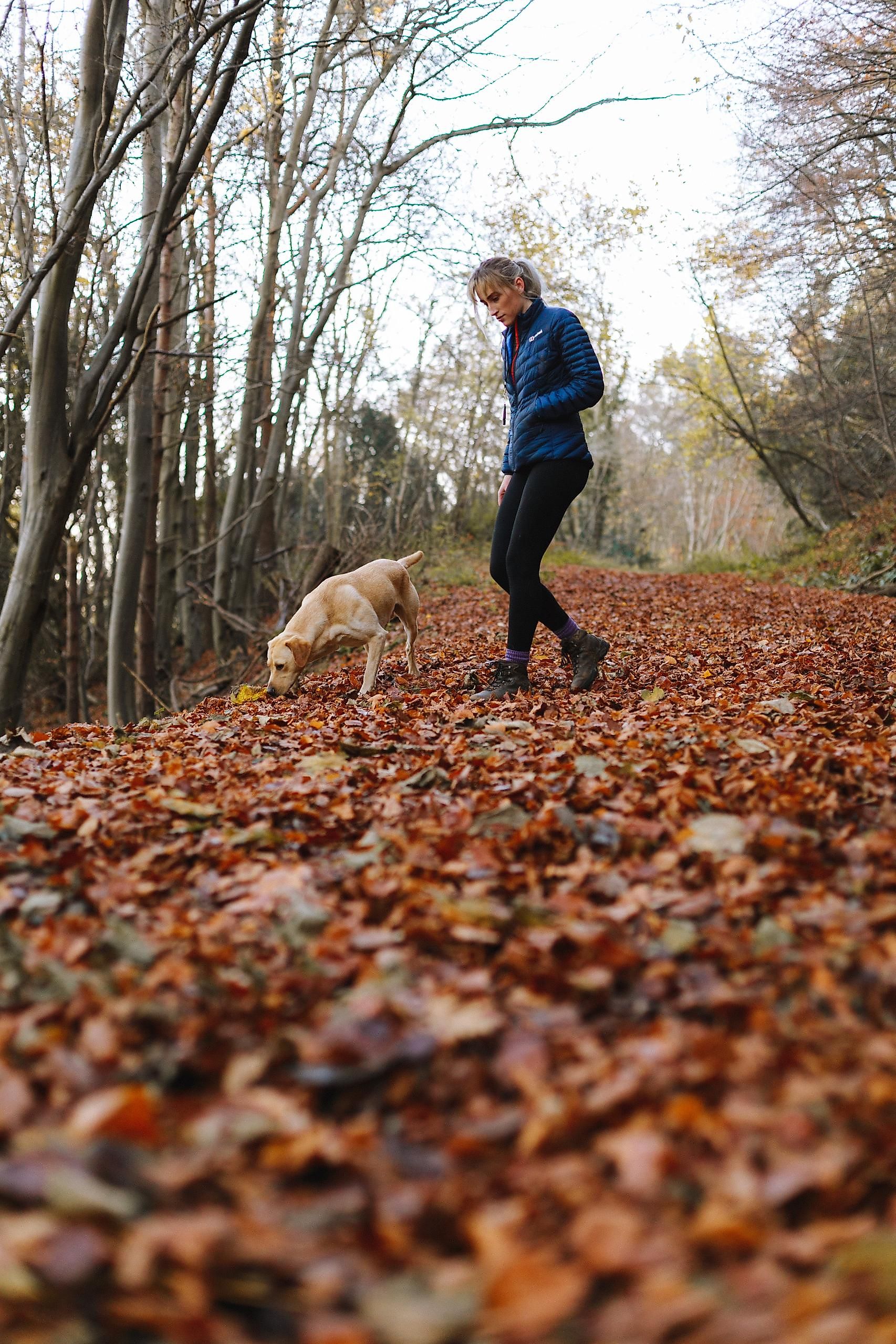 A Washington Post article described how afraid one Los Angeles resident was when she was outside walking her dog. As social distancing came into play, she saw that there were more people outside, and this made her quite nervous. Recently, she encountered a dog-walking neighbor who came too close for her comfort. She moved into the street, but there was yet another person walking towards her. She experienced feelings of panic and ducked into a side street. "Suddenly I didn't feel safe," she said.
How COVID-19 Can Spread Outdoors
When people are close together outside and one coughs or sneezes, the droplets can land on someone else. If that second person touches one of the droplets and then puts their hand on their face, they can become infected. The social distancing guideline specifies to stay six feet apart, but with more people sharing limited space, they are often closer.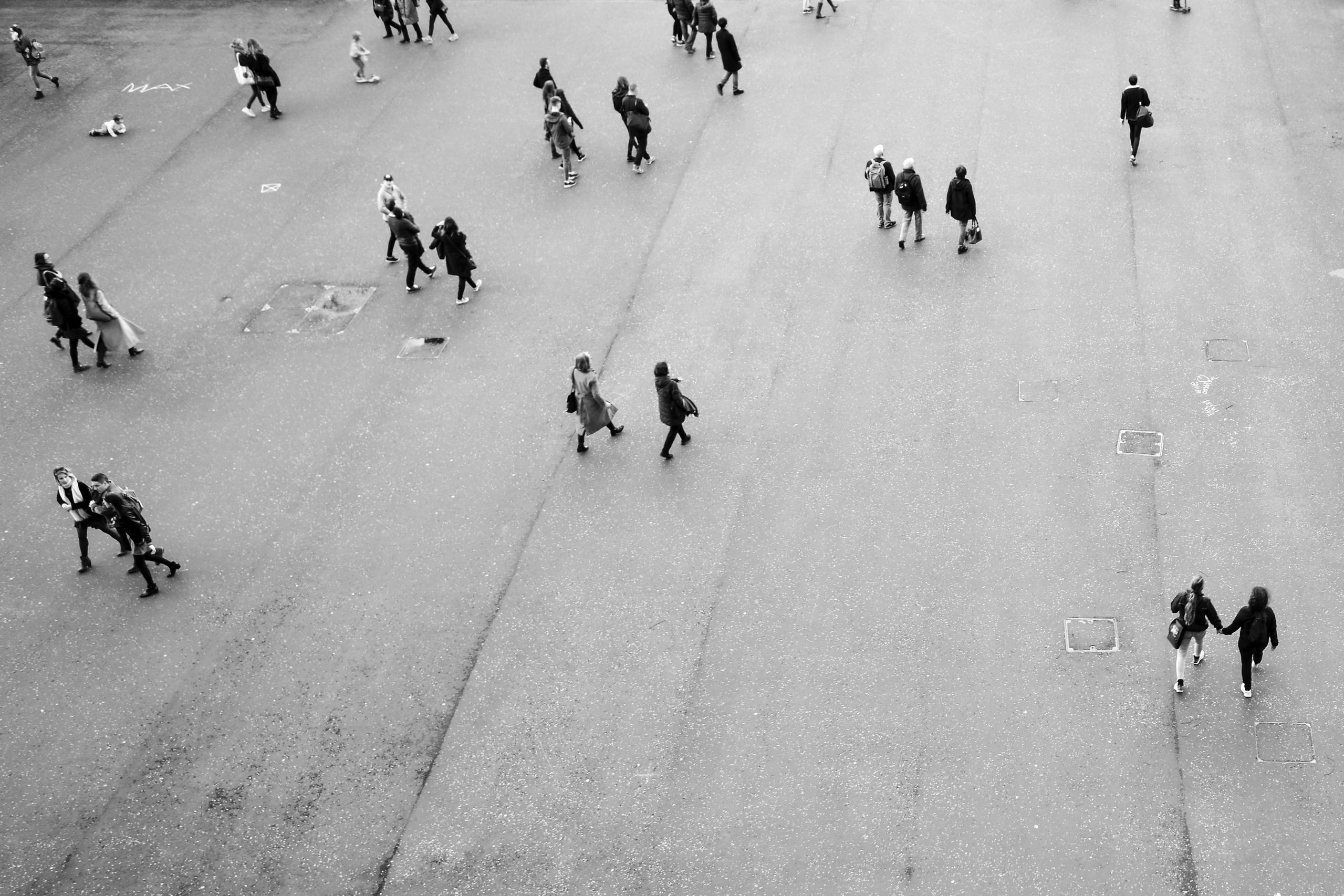 Aidan Walsh founded the running coaching company Racefaster, and he feels that runners should maintain an even further distance of 20 feet away from others. This is because running increases heavy breathing, which can be harmful to others who are nearby.
Going Solo
The general consensus is that walking or running is safe when people do it alone, and since the COVID-19 situation is rapidly changing, it is best to err on the side of caution. When the streets seem crowded, getting into a car and driving somewhere more remote is one option. Another option is trying to time walks and runs at different times when more people are indoors. Many people are working indoors and students are learning online in the mornings and afternoons, so getting up extra early for a run or going out around dinnertime to avoid the crowds is another suggestion.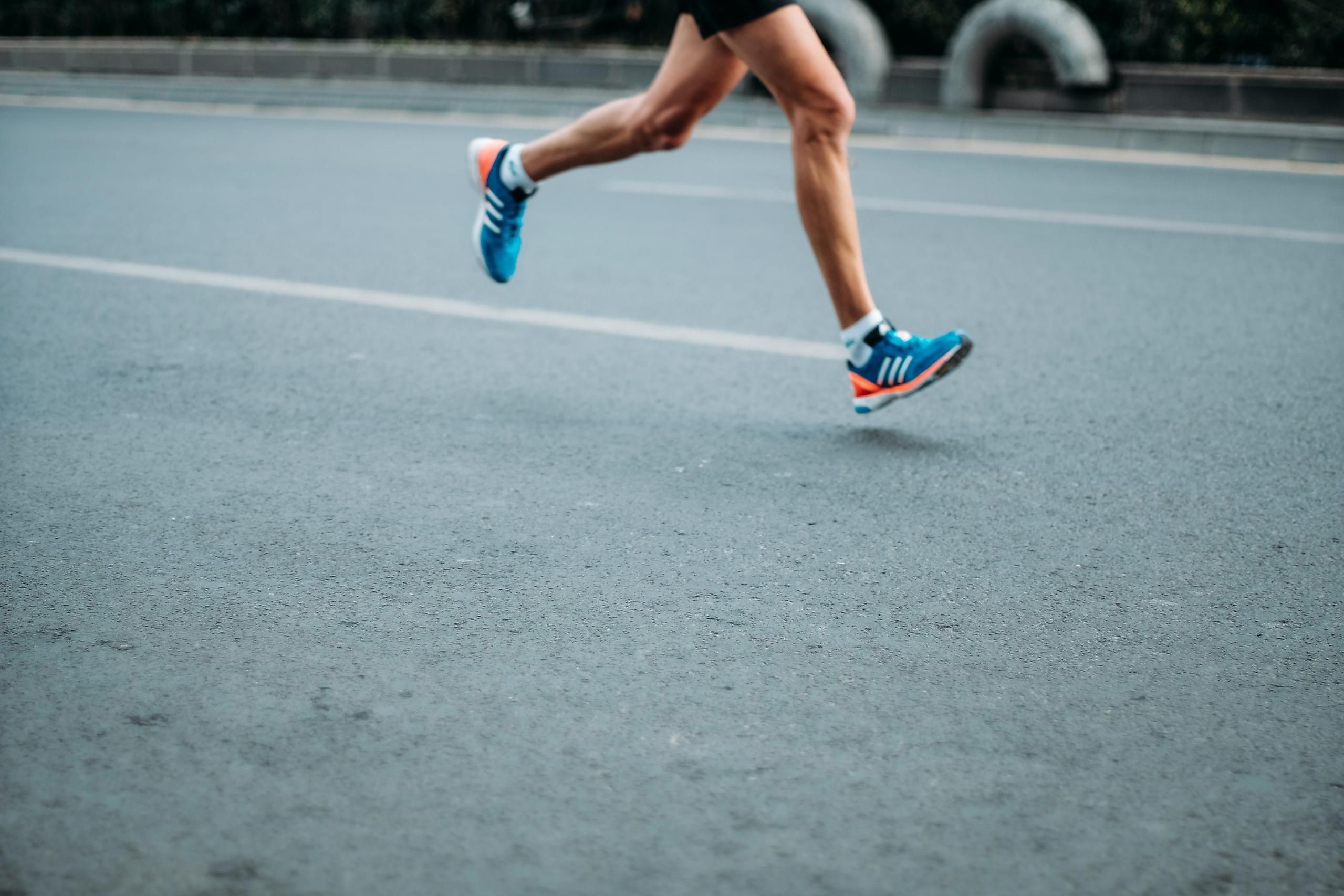 Utah podiatrist Dr. Trevor Williams runs The Run Doctor clinic, and he recommended a creative way to get in a run. He suggested driving out to a closed-down shopping mall, and running laps around the building (as long as there are no vehicles driving nearby).
Wearing Masks
The CDC has recommended "wearing cloth face coverings in public settings where other social distancing measures are difficult to maintain," such as grocery stores. These masks can help reduce the coronavirus' spread, but if you are not near anyone else there is no benefit to wearing them.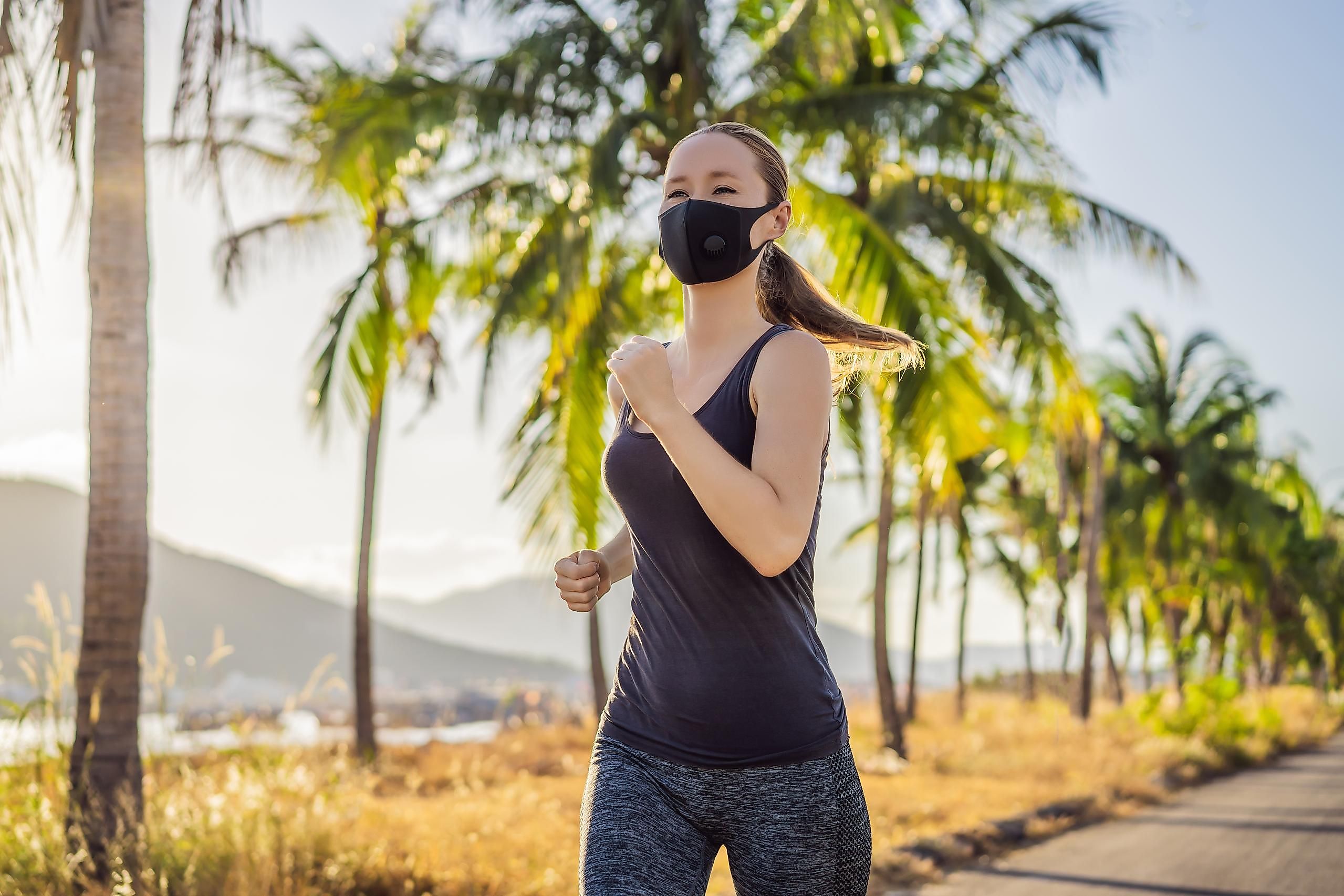 Face coverings can contain the spread of the virus, but they can also prevent healthy people from inhaling properly. When choosing a mask for running, opt for moisture-wicking face covering, as this will address both issues. Masks should fit snugly and not be adjusted or touched while outside. It is still essential to maintain the six-foot rule, even when out exercising with friends.
Just like everyone else, runners and walkers must remember that wearing masks can be helpful, but they are not a substitute for social distancing and frequent hand washing. For more guidelines on how to use masks properly, visit the World Health Organization (WHO) website.
About the Author
Ellen Kershner is a South Jersey-based writer who contributes to WorldAtlas.com, 55places.com, Natural Awakenings Magazine, Spryte Communications, Advanta Advertising, and Premier Legal Marketing. Her work has also been published by The Philadelphia Inquirer, Ed Hitzel's Restaurant Magazine, and the Burlington County NJ Trend newspaper group.  
This page was last updated on April 9, 2020.
Citations
Your MLA Citation
Your APA Citation
Your Chicago Citation
Your Harvard Citation
Remember to italicize the title of this article in your Harvard citation.