Answer
How Are Covid-19 Cases In China, South Korea, And Japan Declining?
Stringent quarantines and venue closures have resulted in Asian countries mitigating the effects of Covid-19.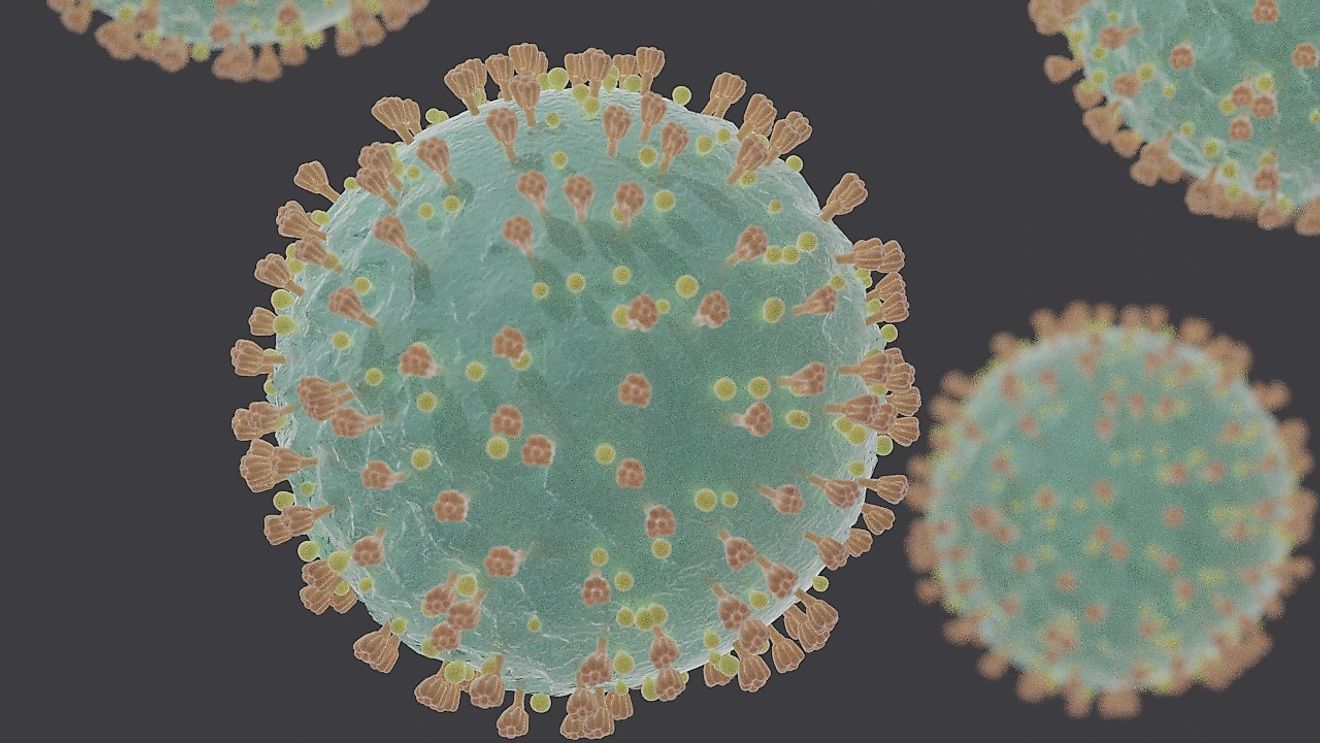 Schools are closing around the world, the NHL has suspended its playing season, Broadway shows are shut down in New York, and, there is not a strip of toilet paper left at the supermarket: COVID-19 is here, and it means serious business. 
Sadly, almost 5,000 people have died from the virus around the world at the time of this writing. The good news is that the spread could be dwindling. While it seems that the outbreak of the novel coronavirus in the US and the rest of North America has yet to peak, that is not the case elsewhere. Thankfully, it seems the virus may actually be beginning to wind down its tour in China, South Korea, and Japan.
China
The outbreak in China started in the last weeks of January in Wuhan, and since then, well over 80,000 cases of the illness have been reported.
Over 3,000 people have died from the illness there, but as of March 2, the number of reported cases in the country seems to be leveling out, at least according to a graph produced by the Chinese National Health Commission.  
This has happened in part because people in China have been confined to their homes in heavy-hit areas such as Wuhan and Hubei. Severe restrictions have meant the cities are on lockdown. Residents have been forbidden to leave their apartments, and are receiving all necessary food and other products via delivery from companies sending out workers in hazmat suits, according to NPR.org. 
Travel in private cars has also been forbidden. Citizens have even been given monetary rewards for reporting neighbors who have failed to follow government orders of confinement.  
South Korea
South Koreans are dealing with COVID-19 with characteristic speed and accuracy. 
According to BBC.com, drive-thru test centers set up on roadsides across the country, coupled with a wide network of test facilities set up at both private and public laboratories has enabled citizens to be tested quickly. The result is a public that is receiving coronavirus treatment rapidly if they need it. 
The system has been so successful that, so far, the fatality rate for coronavirus in South Korea is dramatically lower than elsewhere. It is resting at 0.7%. (The World Health Organization has set the COVID-19 death rate at 3.4%, globally). 
Officials in the country say they are optimistic and feel that the number of cases of coronavirus could have peaked already and be coming down, barring a second wave of infection. 
Japan
Japan is also seeing a decrease in the number of reported cases of COVID-19. It is hard to determine if this is the real situation in the country or not, however. 
A graph produced by the Japanese Ministry of Health, Labor and Welfare shows the number of COVID-19 cases to have peaked in the country sometime in mid-February. 
Since then, reported cases have been shown to be oscillating up and down daily, but declining overall. 
The trouble is, according to a post in The New York Times, Japan's Prime Minister Shinzo Abe has limited coronavirus testing in the general Japanese population. Citizens have been told not to seek testing. They are not to get any medical help unless they seem to be in dire straits with severe symptoms. Why? There could be a hidden agenda. 
The post's author, Kiochi Nakano of Sophia University in Tokyo stated: 
"Mr. Abe has, in effect, outsourced the government's containment efforts to the population itself, while the state concentrates limited resources on the severely ill and makes little effort to increase those resources. He might also have been thinking: With no test, there can be no rise in confirmed cases either."
Hopefully, coronavirus cases will also begin to decline soon in other parts of the world. Until then, Disney World is closed. Yes, you can tell your grandchildren, it actually did happen. 
This page was last updated on March 12, 2020.
Citations
Your MLA Citation
Your APA Citation
Your Chicago Citation
Your Harvard Citation
Remember to italicize the title of this article in your Harvard citation.