Feature
The Stories Behind How These 10 Dogs Got So Famous
We've seen these dogs all over our tv screens, whether in movies or even on the news but haven't you ever wondered just how they got there? What made them so special?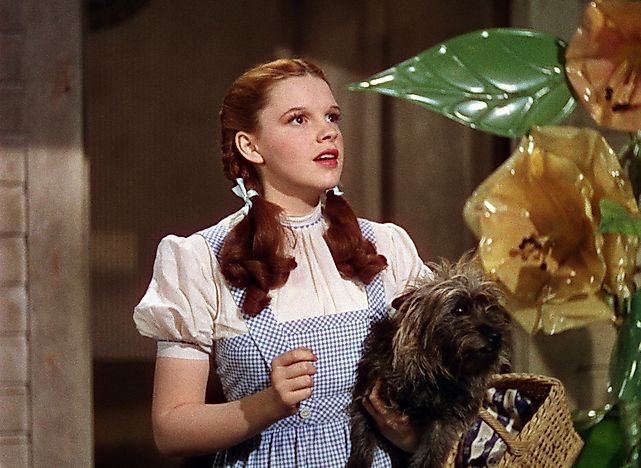 Loyal, compassionate and intuitive to their owner's desires-dogs are ideal companions. Because dogs are the most popular house pet in America,  it's no wonder they're commonly played on screen. Also, dogs are very smart and are very well-versed when it comes to high-pressure situations. They have a great instinct for danger. Throughout history, we've seen dogs shine on the big screen, but also shine in the media for saving lives. Here are 10 legendary canines who wagged their way into our hearts and history.
Rin Tin Tin 
During World War I, US Air Corporal Lee Duncan found a mother Shepherd dog and her litter in a bombed-out kennel in Lorraine, France. Duncan kept a male and female dog, naming them Rin Tin Tin and Nanette after the French puppets French children gave American soldiers for good luck. 
"Rinty" got his big break when Duncan stumbled upon a Warner Brothers film crew having difficulty filming an outdoor scene with a wolf. Duncan approached the producers, promising Rinty could do the scene in one take. When he did, Rinty and Duncan were hired for the entire shoot of "Man From Hell's River," making Rin Tin Tin a sensation.
His most popular film was  1923's "Where The North Begins."  He made 26 pictures for Warner Brothers and starred in his own radio show, "The Wonder Dog."  By 1926, Rin Tin Tin was the world's largest box-office draw. 
Terry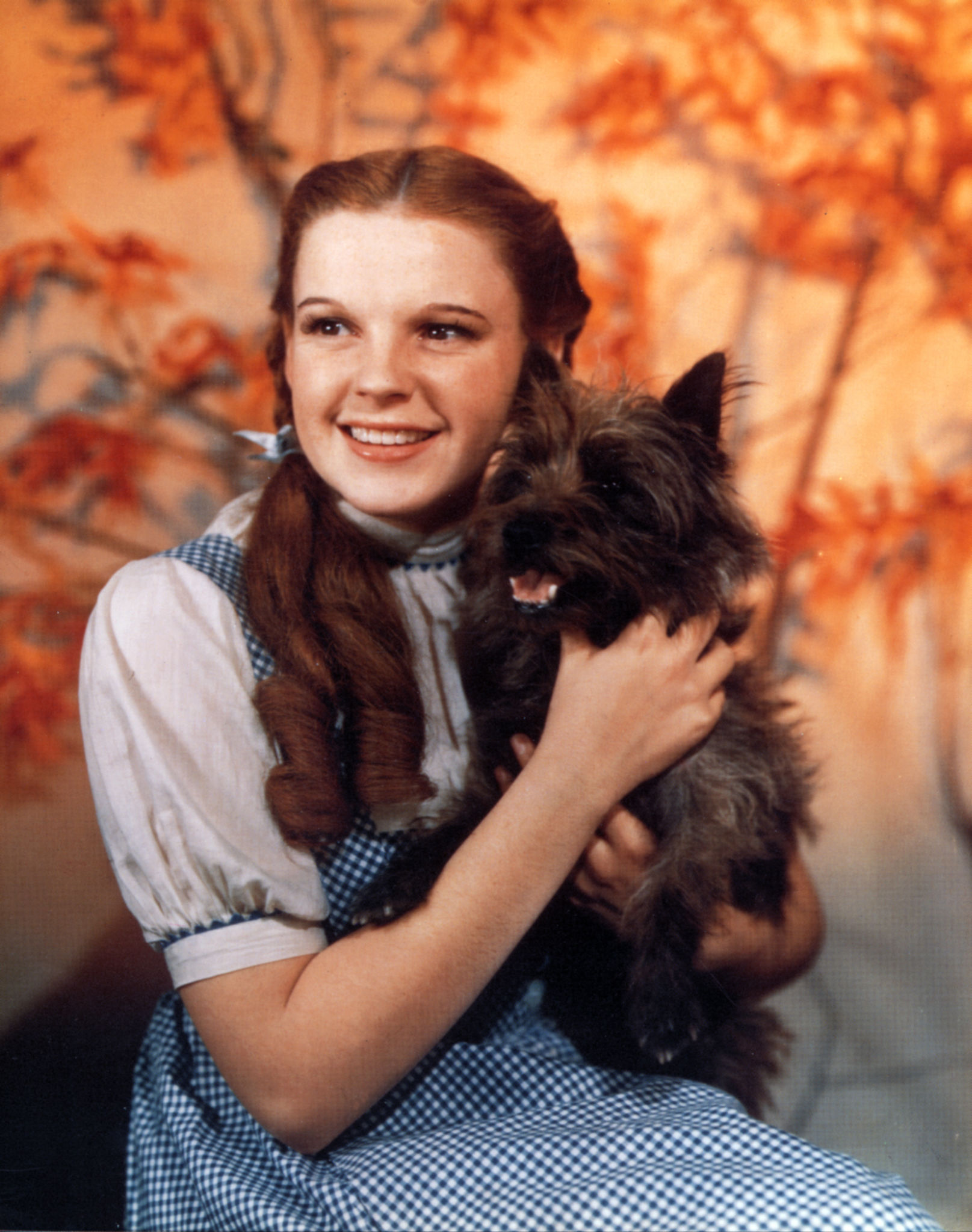 Born in Altadena, California in 1933, Terry grew up during the golden age of canine film stars. Films were transitioning from silent to talking. Off-screen instructions could no longer be spoken out loud to on-screen canines. Carl Spitz,  Hollywood dog trainer, and Terry's owner, developed hand signals that gave his dog stars an advantage. Terry was his most marketable performer, starring alongside such screen legends as Spencer Tracy (Fury, 1936) and Mickey Rooney (Stablemates, 1938).
When Spitz learned MGM studios were turning L Frank Baum's book The Wizard of Oz, into a movie, he prepared the dog for the role-sitting, barking, and chasing witches. It didn't hurt that Terry was the doppelganger to Baum's illustrations of Dorothy's dog, Toto. The film's directors also recognized Terry's importance, paying Carl Spitz $125 per week, the equivalent of $2,200 in today's money. 
Balto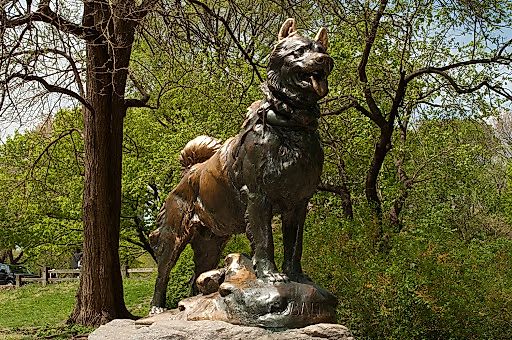 Balto The Wonder Dog, sled his way to fame in 1925, in Nome, Alaska when a highly contagious outbreak of Diptheria hit the snowbound region. The antidote was miles away in Anchorage. Planes could not deliver due to hazardous conditions. The only way to deliver the serum to Nome was with a relay of sled dog teams on the  Iditarod Trail. 
Gunnar Kaassen and his team, led by a rookie black Siberian husky named Balto were the final leg of the relay-- 54 miles away from the target destination, with the temperature below -40 degrees Fahrenheit and brutal winds hurling snow in every direction. 
Kaassen could not see, but Balto drove through the whiteout conditions, arriving in Nome with the lifesaving serum on February 2, 1925.
He is championed as a hero across the country. While the stuffed and preserved version of Balto resides in Cleveland, Ohio there is a statue of this courageous pup on display in Central Park, New York City.
Nemo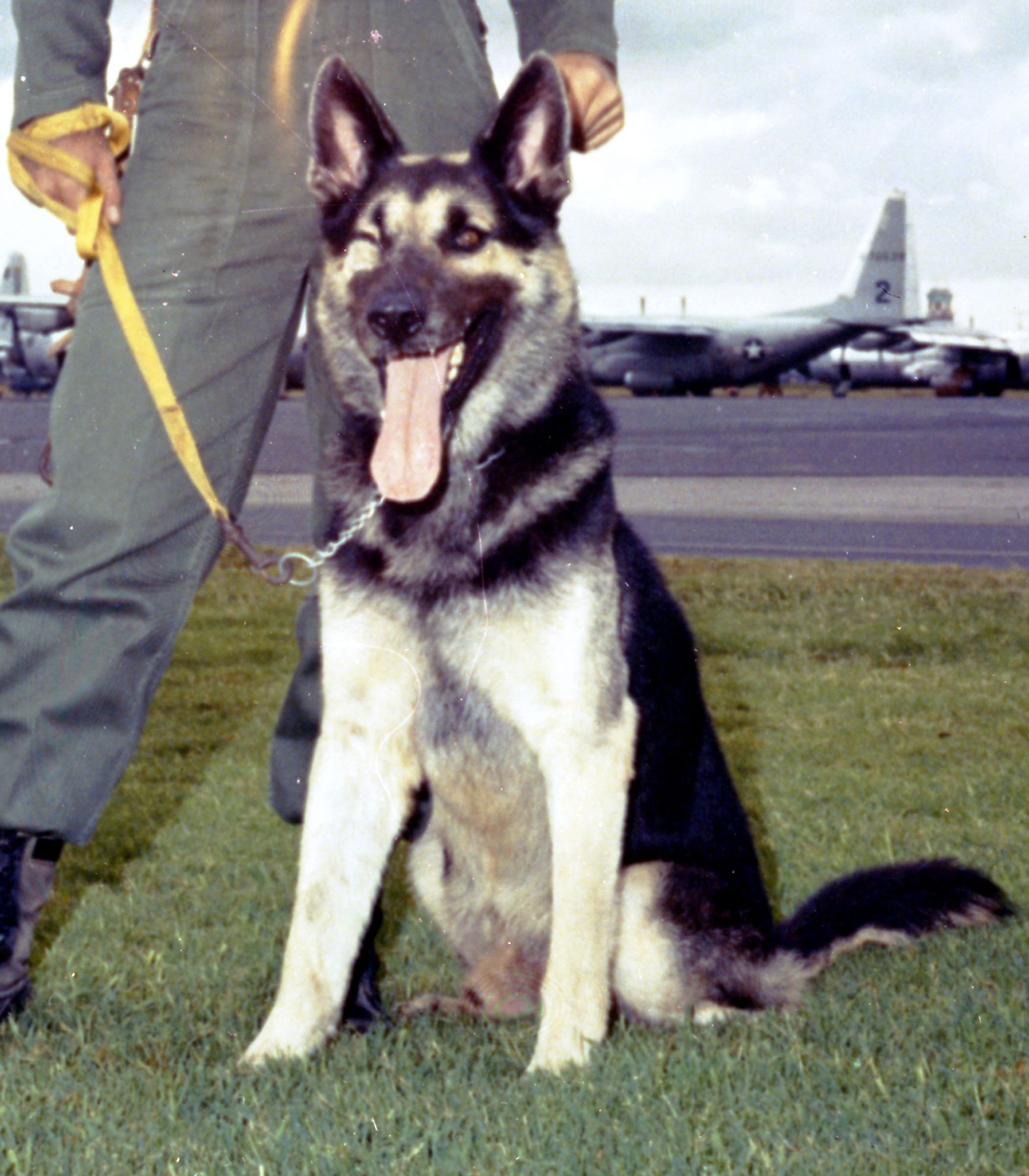 December 4, 1956, Air Force airman Bob Throneburg started out on patrol with his war dog, Nemo. The night before, sixty Vietcong invaded Tan Son Nhut Air Base in Saigon with a mortar attack.  Enemy guerrillas remained hidden. Nemo had to find them. 
Thornburg realized Nemo sensed an intruder when the German Shepherd's ears perked up, his body stiffened and his hackles raised. The guerilla attempted to escape but Throneburg fired his M16.  
Throneburg remembered hiding behind a bulldozer when once again, Nemo sensed an intruder. This time, the Vietcong fired his AK-47, hitting Throneburg and Nemo, who lost an eye. The pugnacious canine kept fighting, giving Throneburg time to call for backup. As Throneburg drifted in and out of consciousness, Nemo crawled on top of him refusing to move until he knew Throneburg was safe. 
On Veteran's day, Nemo is heralded as one of the most heroic of the U.S. K9 corps, which formed in 1942 and deployed more than 4,000 dogs during the Vietnam War.
Petey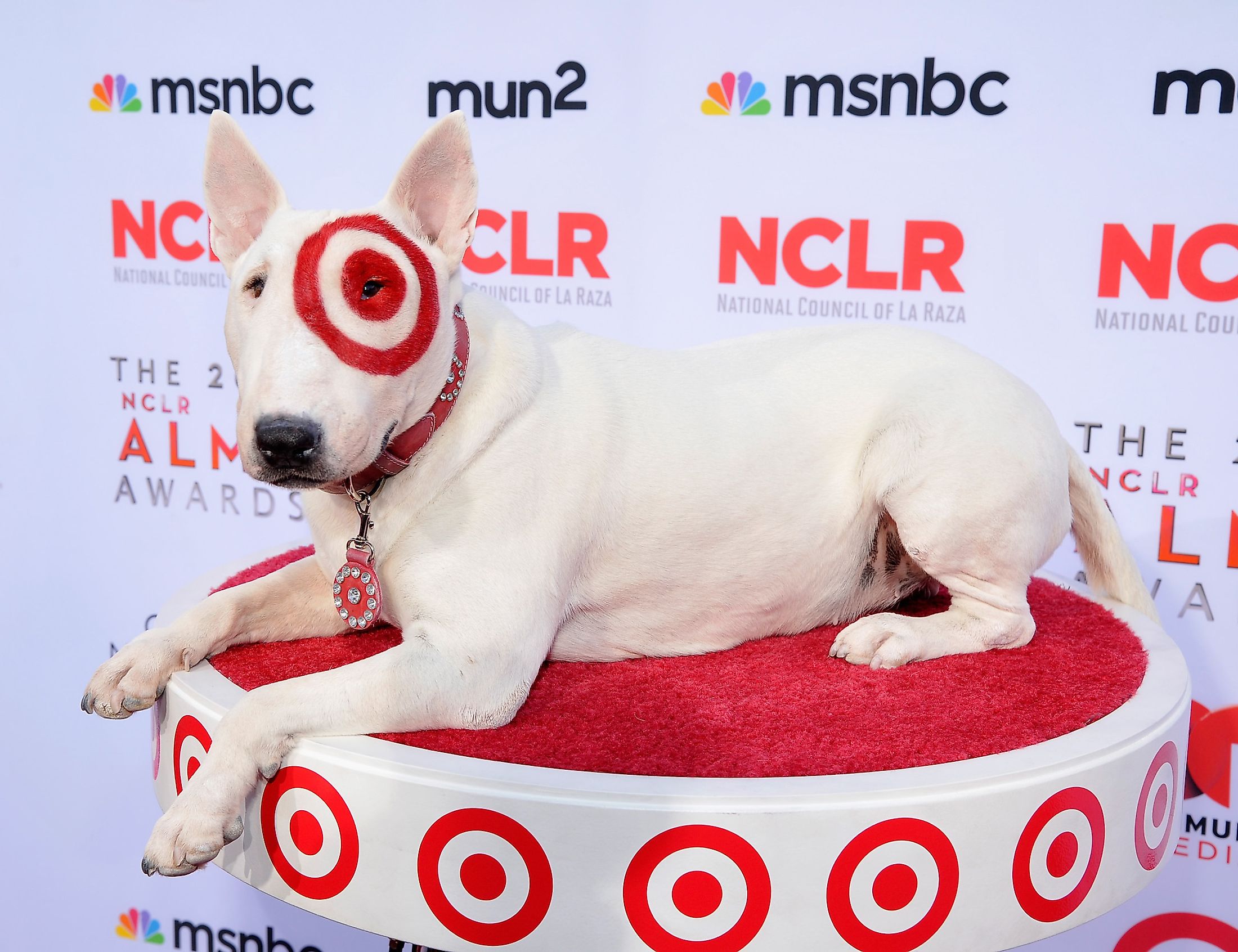 An image of a pit-bull terrier with a circle around its eye conjures images of the superstore, "Target." However, in the 1920s, the sight of a pit-bull with a ring around its eye meant something else.  
This pit bull terrier "Pal" more commonly known as "Petey" or "Peter," the dog with the (naturally occurring) ring around his eye made him famous-scoring roles in television series such as Buster Brown and Our Gang AKA The Little Rascals. 
When "Petey" passed away from suspected poisoning by someone with a grudge against owner and trainer Lt. Harry Lucenay in 1930, his son Pete took over his role as "Petey" in The Little Rascals.
Trakr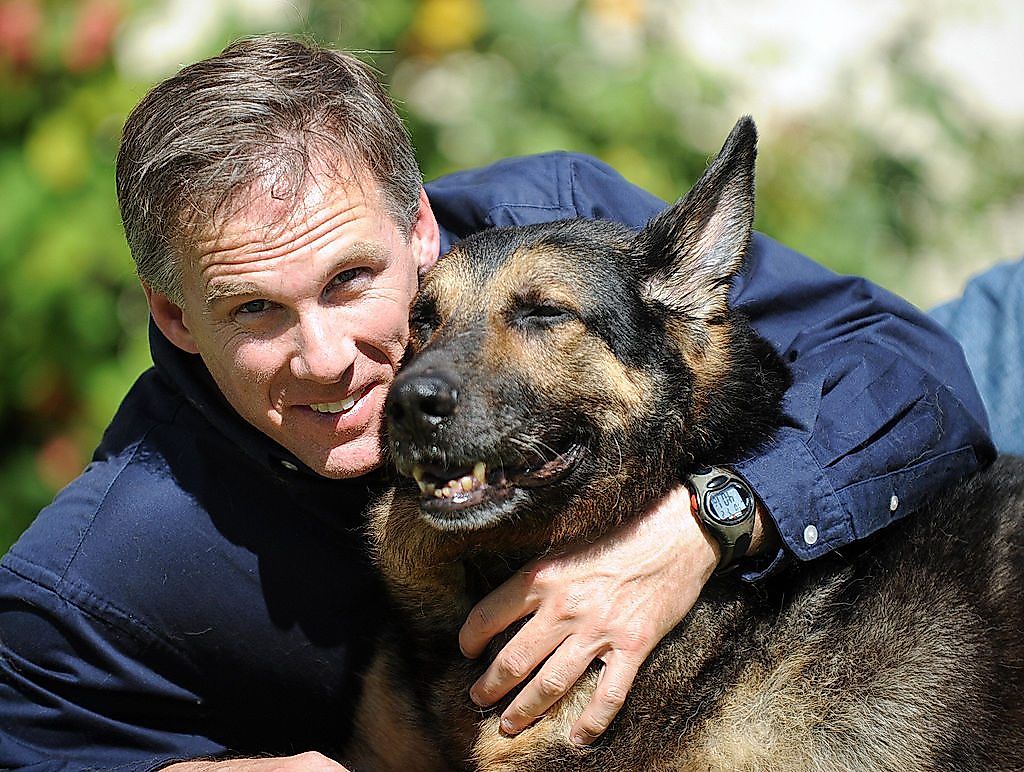 In May 2001, Trakr was living out his golden years in retirement, when the call to duty arose.   Trakr and his trainer, Canadian police officer James Symington drove 15 hours to assist with recovery efforts after the September 11, 2001 World Trade Center attacks.
 Two days into Trakr's arrival at Ground Zero, he collapsed from smoke inhalation, exhaustion, and burns. He was treated for his injuries before returning home to Canada. Later in life, like many 9/11 rescue workers, Trakr suffered from a degenerative disorder. He is credited with locating the last survivors beneath the rubble.
Before his death in April 2009, Trakr's DNA was entered into a cloning contest by Symington and eventually chosen for use. He was cloned to create puppies embued with his remarkable capabilities. 5 cloned Trakrs were born. 
Bobbie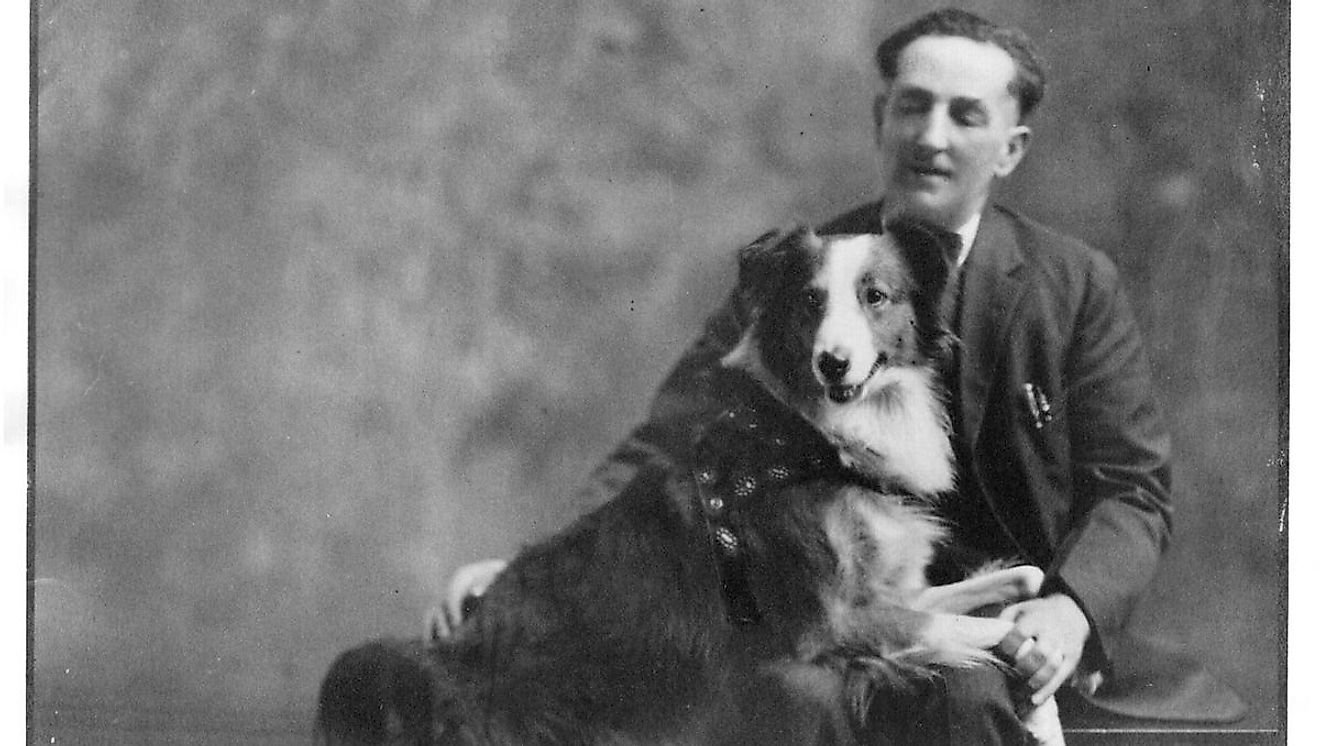 In summer 1923, Frank, Elizabeth, Leona, and Nova Brazier and their dog Bobbie, took a family trip to Indiana. When Frank stopped at a gas station and went in to pay, he heard Bobbie yelp. Frank ran outside of the station in time to see the dog running with 3 or 4 snarling dogs nipping at his heels.
Bobbie escaped the dog pack,  battled the elements and crossed the continental divide in the middle of winter swimming across many rivers. February 15, 1924, Nova saw an exhausted, dirty dog walking along a street in Silverton, Oregon where the Braziers lived. Nova called out, "Bobbie!"-the dog whimpered in response. Distinct scars from his puppyhood proved it was him!  
Bobbie passed away three years after returning to his beloved family.  He was buried at the Oregon Humane Society's Pet Cemetary in Portland, Oregon. Rin Tin Tin lay a wreath on his grave.
Sinbad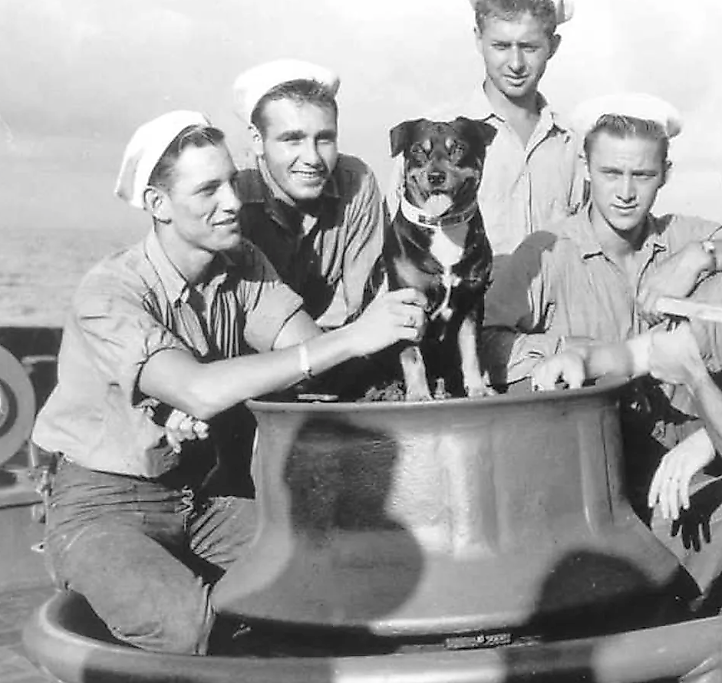 Although Sinbad was a member of the United State's Coast Guard Campbell Crew, his enlistment was an accident! The pup was a gift from a crew member, A.A Roth to his girlfriend, but her building didn't allow dogs. Not knowing what to do with the dog, he brought him along. The crew adored the mutt, making him their mascot.
Sinbad served 7 years aboard the Campbell and had his own uniform and service record, allegedly joining the Coast Guard by signing enlistment papers with his pawprint. 
Featured in stories by The New York Times and Life magazine, he became a media darling when The Campbell was nearly sunk by a German U Boat in 1943 and the dog was touted as a good luck symbol. Sinbad was awarded six medals, including the American Defense Service Medal and the World War II Victory Medal, which were attached to his collar.
After his death, a granite monument was erected in his honor at the base of the flagpole at Barnegat Light Station, a decommissioned lighthouse serving as a Coast Guard emergency operations center in Barnegat Light Center, New Jersey.
Lassie
Born in 1940, Pal starred in seven Lassie movies and some television pilots before retiring in the late 1950s.  He is probably the world's most famous dog; a symbol of unconditional love for over 75 years!
 Pal was not considered to play Lassie-a female show winning collie was already cast. Pal was hired as the stunt dog. While filming, a decision was made to take advantage of the San Joaquin River flooding in central California for footage. The female collie refused to enter the water. Pal's owner was on-site and offered to have him get into the water, and without shaking himself off,  haul himself out and crawl while lying on his side. Pal performed well and did the scene in one take, cementing his role in the film.
After Pal's death, his descendants played the role of Lassie. The casting of non-Pal bloodline collies were met with protest.
Clifford The Big Red Dog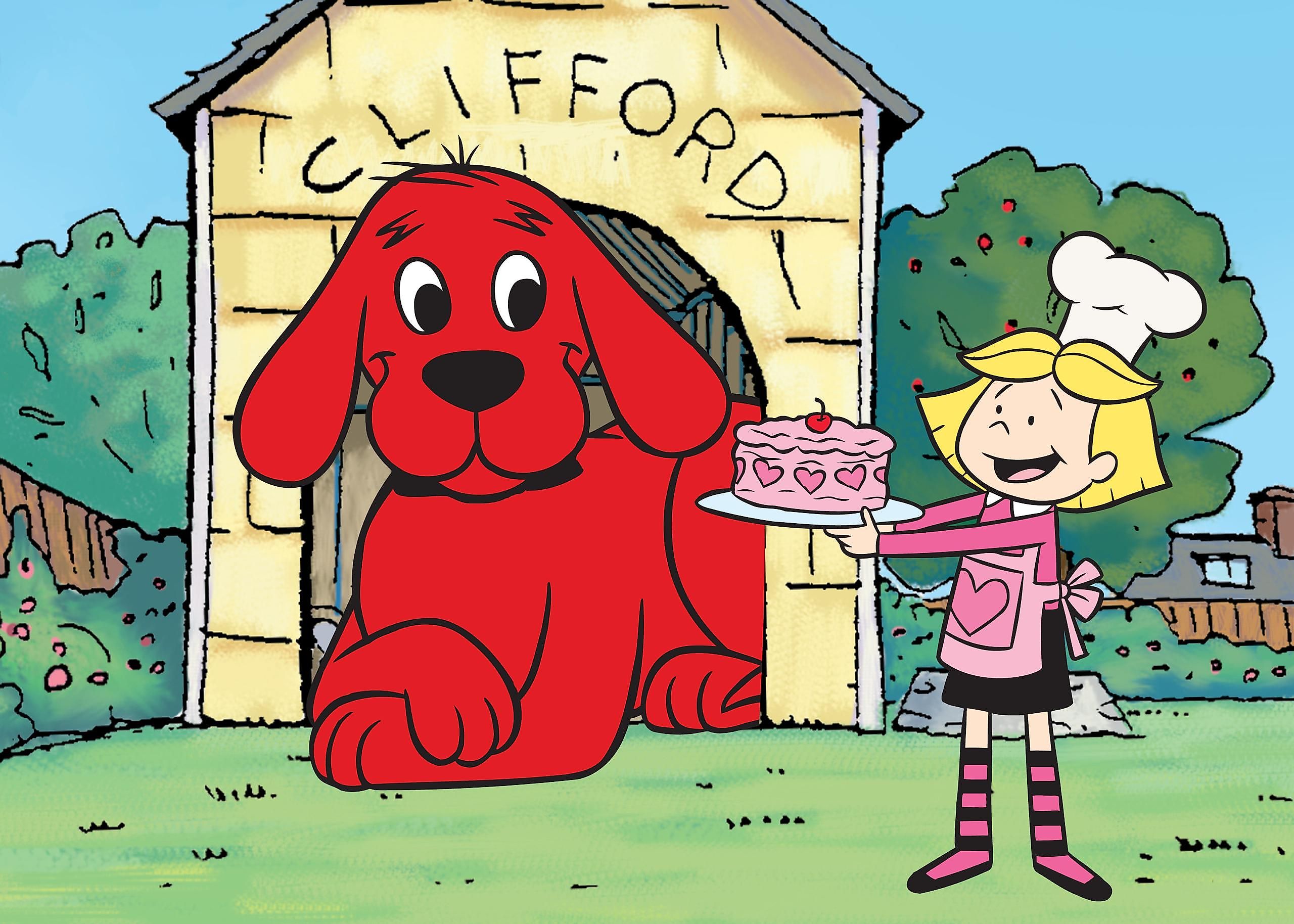 During the 1960s educators believed the repetition in books used to teach reading was too simple. The Clifford series transformed the way children engage with a reading by telling stories using colorful illustrations.
In addition to ABC's, Clifford stories teach children to face life's challenges with kindness, the importance of manners and loyalty to friends and family.
Big Red is credited with turning Scholastic into a premier publisher of children's books and Scholastic has honored the bright red pooch by making him their mascot. Not only is Clifford The Big Red Dog responsible for entertaining and educating young readers, but he is also an integral part of American history.
About the Author
Renee Barrett was born in Brooklyn, New York and grew up in Toronto, Canada. She currently resides in the Bronx.  Renee holds master's degrees in both Urban Administration and Education and is the proud mother of 7-year-old twins Zach and Noah.