Feature
10 Of The Most Famous Cats In The World
Several unique cats have managed to get over a million followers on the internet with their funny captions and antics. Even though these famous cats are not gods, they are treated like celebrities.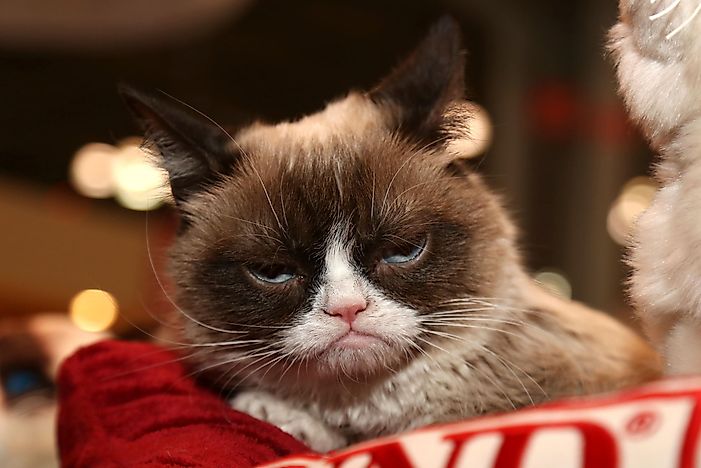 Long before the invention of the internet, cat lovers had several unique ways of share photos of their feline companions. Several ancient Egyptian arts featured several pictures of cats that were sometimes portrayed as gods. However, the introduction of the internet changed everything with social media platforms like Instagram, Facebook, and YouTube, making it easier to share pictures and videos of our cats. Several unique cats have managed to get over a million followers on the internet with their funny captions and antics. Even though these famous cats are not gods, they are treated like celebrities. These cats have endorsement deals for charities and products.  Most of these remarkable cats are known worldwide for their funny personalities, unique looks, and ability to unite several cats lovers on the planet. 
The Planet's Most Popular Cats
Snoopy The Cat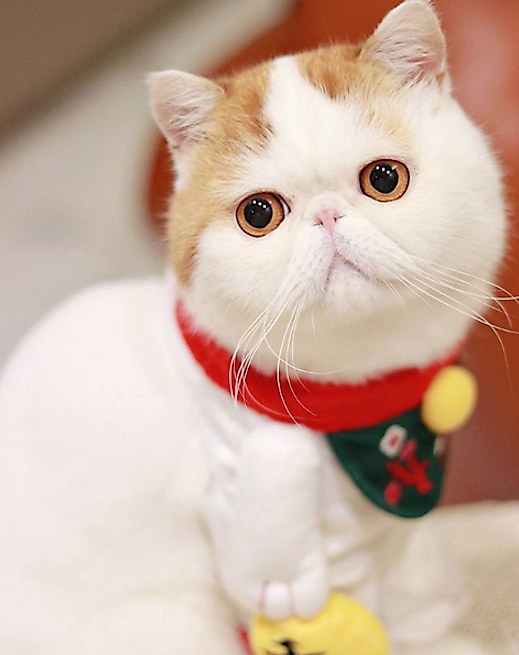 Snoopy is a celebrity cat from in China that is known for its huge brown eyes and short snout. Snoopy is a male cat that was born in 2011 and is based in Chengdu, Sichuan. Snoopy's owner, Miss Ning, claims that her cat's parents are a Persian cat and an American shorthair cat. Due to his unique looks, Snoopy became a show cat, and Miss Ning launched a Weibo account where she shares her cat's photos. Since Weibo is usually limited to registered members only, Miss Ning also launched an Instagram account and a blog in February 2012, so that she could share Snoopy's pictures to a wider audience. A Thai Facebook page for Miss Ning's cat was launched in March 2012, and after a year, it had over 36,000likes. Snoopy broke into the English-speaking web in 2012 after being featured on Catsparella in April 2012.     
Garfi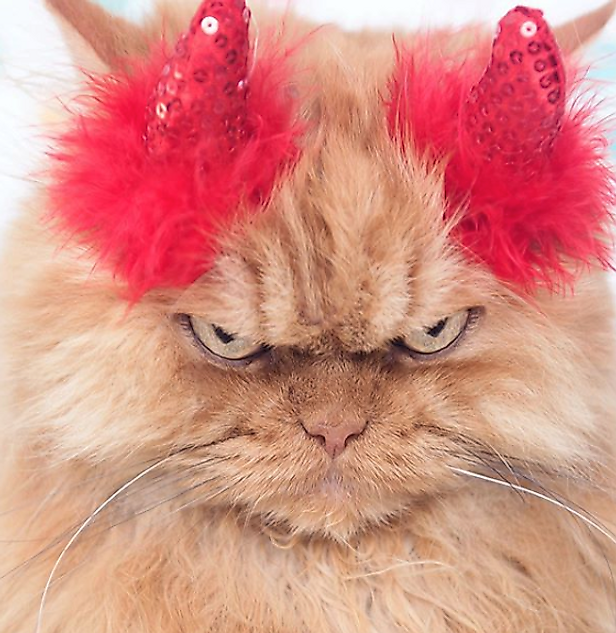 All famous cats are not all about their appearance; sometimes, it is about the cat's complex personality. If Grumpy cat looks permanently disappointed with the planet, then Garfi is furious. Garfi always looks ready to scratch everyone, thanks to the signature frown on its face, which resulted in his self-labeled title ''The-Angriest-Cat-in-the-world''. Despite his looks, he is just a normal cat who loves doing regular activities like playing with his owner. Garfi, who lives in Turkey with his owner Ozkok Hulya, is just as sweet as other feline companions.
Monty, The Cat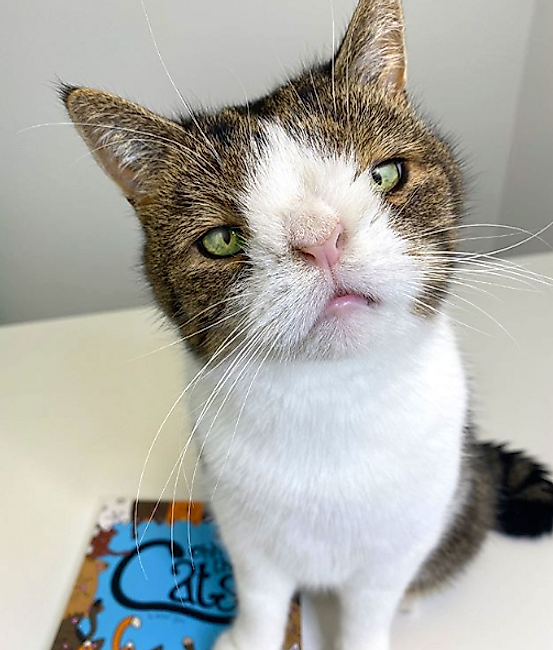 Monty gets its unique appearance from a chromosomal-abnormality. Monty does not have a nasal bone; therefore, he has a flatter and wide face. Even though the lack of a nasal-bone makes him sneeze a lot, Monty is healthy and breaths normally. Other than being known for his unique looks, Monty is an ambassador for other cats that require special needs. Adopted from a shelter by Mikala Klein and Michael Bjoin in Denmark, he has managed to spread the message of acceptance of special cats on the planet. Monty was in the shelter for a very long time, with nobody interested in adopting him because of his looks.
Hamilton, The Hipster-cat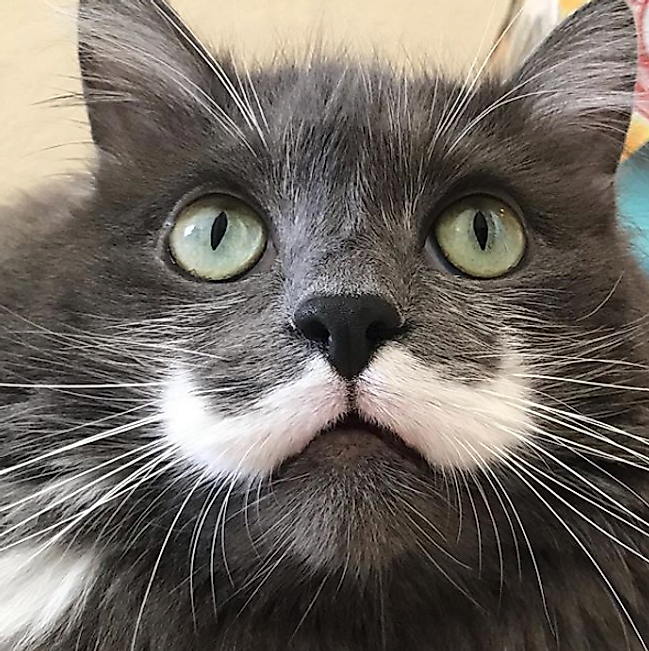 Hamilton is one of the celebrity cats with a unique mustache, and his perfect human-like facial expressions have turned him into a famous cat. His perfect mustache has earned him recognition in several newspapers and programs on the planet. Hamilton gets his name from his perfect mustache that resembles the handlebar-mustache that is quite common with the hipsters. Hamilton was found in a feral colony in San Jose and taken to a shelter where he was adopted on September 1, 2012, by Jay Stowe. Hamilton still hisses every time people go near him because he was initially a feral cat. 
Lil Bub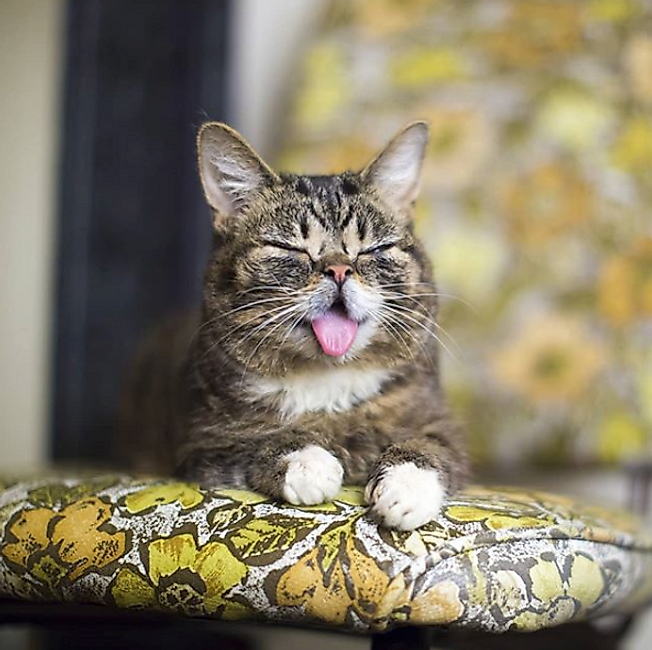 Lil Bub is a famous cat that is known for her unique looks. Often referred to as ''forever-kitten'', Lil Bub was born on June 21, 2011, in Indiana. Lil Bub is not like all the other felines; she has been battling with several genetic abnormalities like mismatched jaw and dwarfism since she was born.  She is the world's only known cat with osteoporosis. Due to her popularity, Lil Bub managed to find a specialist who got her into a treatment program that has helped her restore her health. Lil Bub is a famous animal activist who has helped inform the world about animal-welfare programs and raise funds for animal charities. She has helped the world understand that the special-need cats are the best pets. 
Grumpy Cat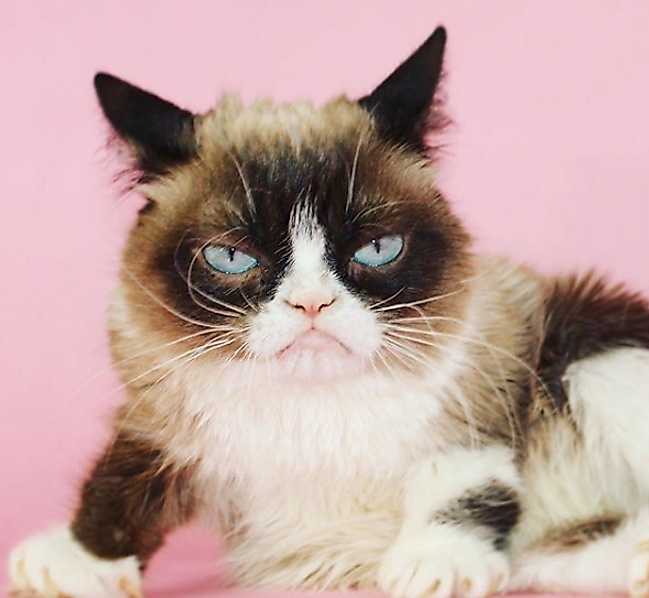 Tardar Sauce, also known as the Grumpy Cat, was an internet celebrity cat that passed away on May 11, 2019. Tardar Sause, who was born on April 4, 2012, in Morristown, Arizona, was known for her grumpy looks that were caused by feline dwarfism and an underbite. Tardar became popular after her photo was posted on Reddit, by her owner's brother Bryan Bundesen on September 22, 2012. When her photos were first posted online, many people didn't believe that she was a real cat; therefore, her owner Tabatha Bundesen had to post more videos and photographs to prove that she was a real cat. The parodies and Lolcats created using her image by Reddit users went viral, and she became a famous internet meme. Tardar has become a household name and done several celebrity appearances and endorsement deals.
Nala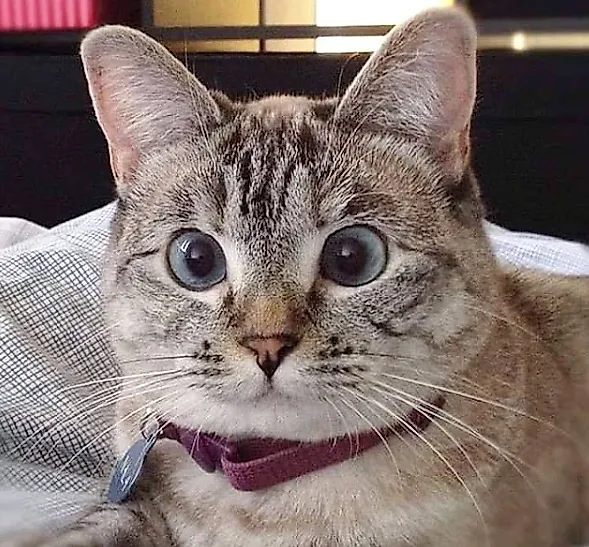 Nala is a beautiful Californian cross-eyed cat that is known for her funny tricks on social media, particularly Facebook and Instagram. Nala was adopted from an animal shelter when she was 5 months old by Varisiri Methachittiphan. Nala's photos were initially uploaded online by her owner to share with her pals and family. However, she managed to get millions of followers online within a very short time. Nala's owner pride herself on donating cash to several animal charities to help other animals that started as Nala.
Venus, The 2-faced Cat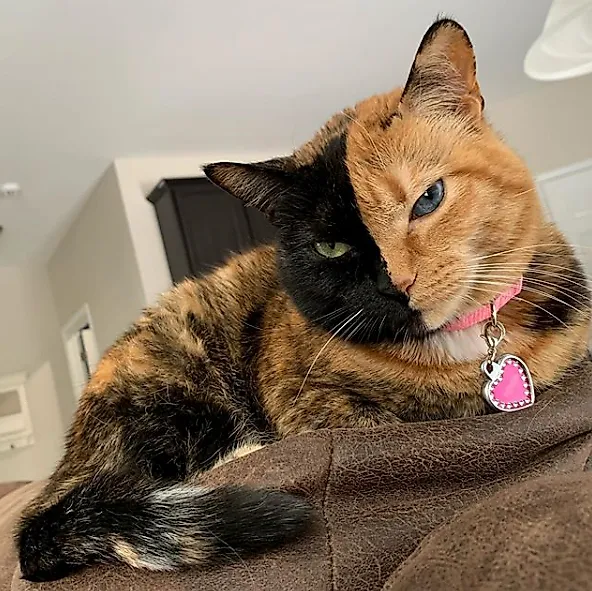 Venus is an American tortoise-shell cat whose face is half red-tabby and half black. Venus's eyes have different colored eyes. The right one is blue while the other one is green. Venus, who was born either in 2008 or 2009, was adopted in September 2009, in North Carolina by a couple who had 4 other pets. Venus became a celebrity after her photo was posted on Reddit in 2012. Venus had over a million followers on YouTube by September 2012 and over 673,000 followers on Instagram by the end of 2015. Venus has appeared in Fox and Friends and the Today Show. She has been described as a chimera by numerous veterinarians. Chimeras have more than 2 types of DNA.
Maru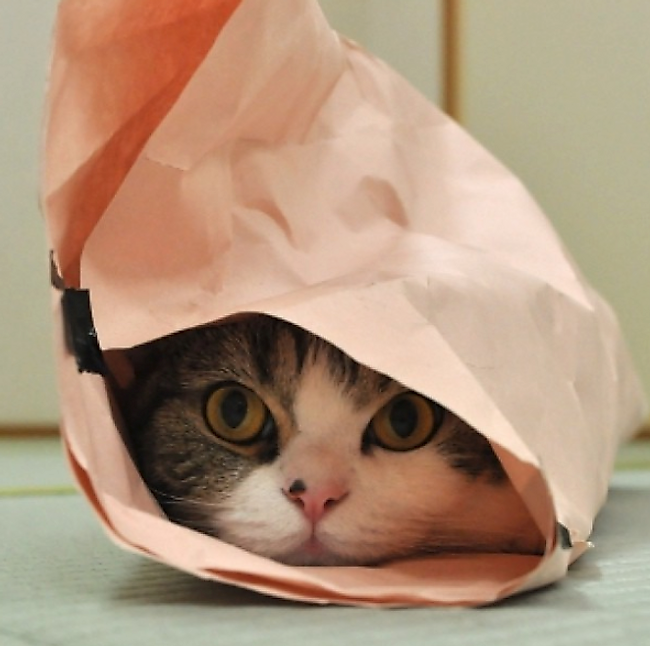 Maru is a Scottish-Fold cat that became famous on YouTube. He was born on May 24, 2007, and he is considered to be the most popular cat on the internet. Maru's videos had been viewed more than 325 million times by September 2016, which is a Guinness-World-Record for the number of views of one animal. All cats love playing with boxes, but Maru has become a celebrity cat for playing with boxes.
Colonel Meow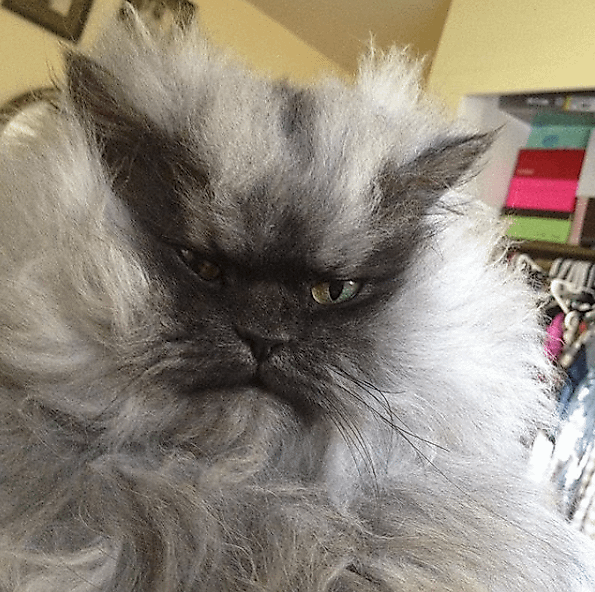 Colonel Meow was a Himalayan-Persian crossbreed cat that was adopted on October 11, 2011. Colonel Meow became an internet sensation after his owner Anne Avey, posted pictures of him on Instagram and Facebook. His thousands knew him of followers as the ''world's angriest cat'', ''an adorable-fearsome-dictator'' or an extraordinary Scotch-drinker''. He was hospitalized in November 2013 due to heart-problems. Colonel Meow died on January 29, 2014.