Graphic Maps custom maps and graphics for any application worldwide
Frequently Asked Questions
Question
I know how big I want my map, but how do I express that size in pixels?
Answer
Most browsers can help determine image size in both width and height. A good method is to find an image, either on our site or on the web that's close to the size you prefer. Once found, simply point to that image with your mouse, depress the right mouse button and select 'Properties' That image size "in pixels" will then be displayed. Note that on the web most maps are best under 500 pixels in width.
As a guide, use the width bars below.


(200 pixels wide)


(400 pixels wide)
Question
What do you mean by, "describe content?"
Answer
To produce your map(s) we need to know what you want included, and a specific list of your desired content really helps us. Important items to include are color preferences, image size and labeling requirements. In short, to the best of your ability describe the way you want the map to look.
Question
Can you match my preferred colors?
Answer
We can match specific CMYK, RGB and HEX colors. If those color types can't be determined, give us some general preferences. I.E. "I want green land and blue water." If specific colors are not requested, we supply map images in browser safe colors. To select your preferred browser-safe color(s), just cross-reference your choices on the cube below.
Question
How long does it take to get the finished map?
Answer
We produce all map images in the order received. Over the last few years we've been running about 3 business days on average. Certainly we try to honor special requests, and if you have a rush job, please include as much information as possible on your initial request, as we always try to meet the client's deadline.
Question
How do I pay for the map? Can I send you a check?
Answer
We accept all major credit cards and that is our preferred method of payment. Once the maps are approved by the client and the project finished, we bill the supplied credit card using Card Services International, our secure billing site. Once billed, we return a detailed receipt. If needed, we will supply an invoice to any company with a supplied purchase order.



Question
Besides using it on the web, I want to print my map to a laser printer. Can you help me with the right image format?
Answer
All we need to know is the software you're using to print the map. If Word or PowerPoint, we will supply a high-resolution .jpg or .tif image at no additional charge.
Question
Do you supply clickable maps?
Answer
We do create client-side image maps. They work great and are easy to use. Price is determined by the amount of work required. I.E. If you want an image of the USA with every state image mapped, the price will be higher than a simple image with only three hot-spots. Our finished work includes the map and HTML coordinate code. We include instructions on how to place that code on the applicable page.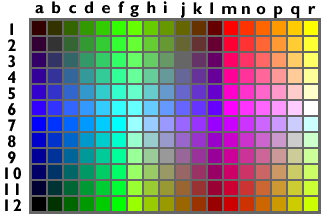 This page was last updated on June 16, 2020.