Physical Map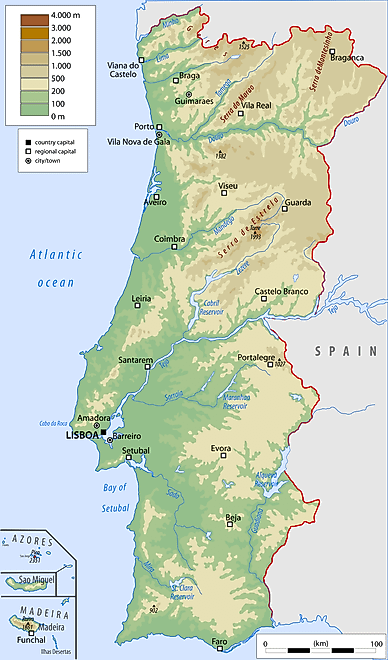 View Map
Portugal's Information
| | |
| --- | --- |
| Area | 92,090 km2 (#109) |
| Population | 10,221,415 (#82) |
| Population Density | 95 people/km2 |
| GDP PPP | $328.25 Billion |
| GDP Per Capita | $31,965 |
| Currency | Euro (EUR) |
| Government Type | Semi-presidential Republic |
| Largest Cities | |
More on Portugal
Aside from the flag, there are several other official symbols that represent Portugal.
Coat of Arms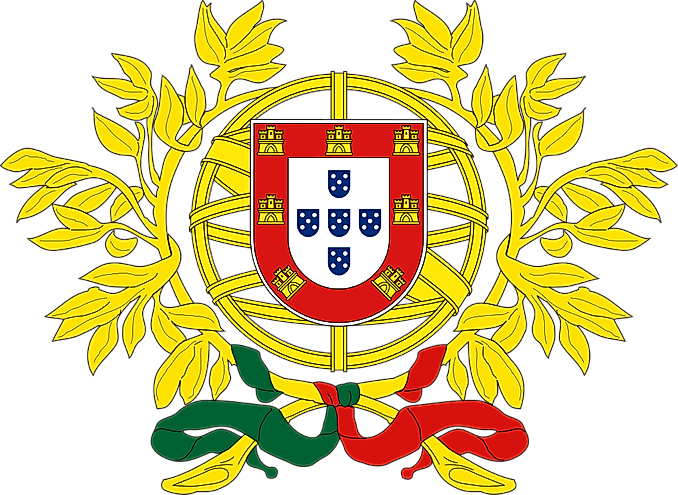 The Portuguese coat of arms was invented at the same time as the country's official flag. Depending on where the coat of arms is being displayed, a different version may be used. For example, the version of the coat of arms that is used on the flag and in emblems includes two olive branches and a green and red ribbon. However, the version of the coat of arms used by the military also includes the words Esta é a ditosa Pátria minha amada (this is my famous loved Motherland). In this version the ribbon is not green and red, but white.
The National Anthem
The national anthem of Portugal is called A Portuguesa, or the Portuguese. Its composer was Alfredo Keil, while the lyrics were written by Henrique Lopes de Mendonça. A Portuguesa was adopted as the national anthem in 1911, and was a called a national symbol by the Portuguese constitution of 1976.
National Tree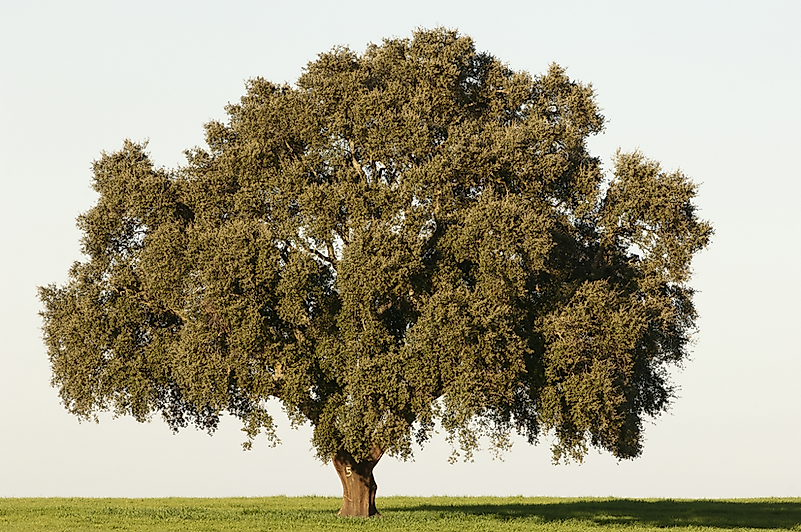 The Quercus suber, or cork tree, was declared the official national tree of Portugal in 2011. The cork tree is a protected species in Portugal, and it is forbidden for unlicensed individuals to cut down the tree. Cork has traditionally been used as a material in many traditional elements of Portuguese building and design, such as cork flooring.
Famous Symbol of Portugal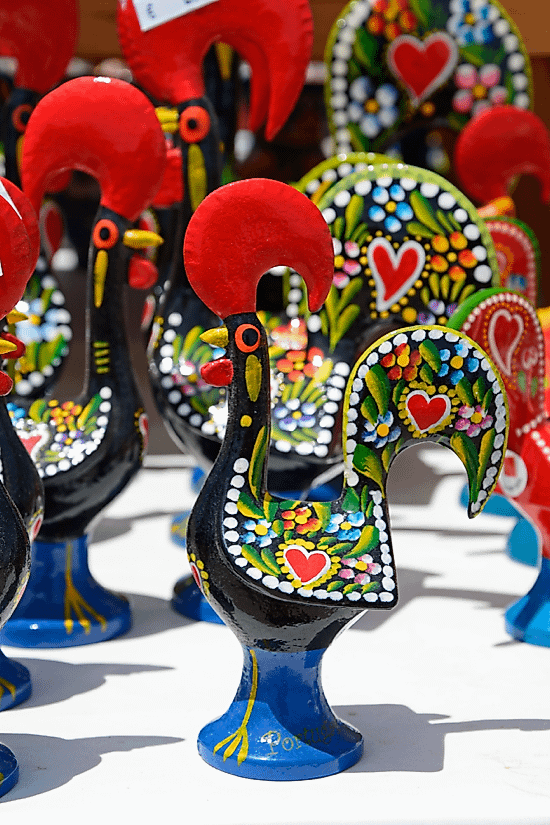 The Galo de Barcelos, or Rooster of Barcelos, is one of the most commonly recognized symbols of Portugal. It is often sold as a souvenir of Portugal.
This page was last updated on July 4, 2018.