New Mexico, a state abundant in natural marvels, boasts a plethora of idyllic small towns hidden amid the rugged mountains and expansive wilderness. These hidden gems offer a distinct charm that is unparalleled, providing ample opportunities to bask in the splendor of the state's stunning landscapes. Whether you're seeking a tranquil haven to unwind or an adrenaline-pumping outdoor escapade, New Mexico has everything to satiate your desires.
The natural and cultural wonders of New Mexico are a true treasure trove just waiting to be explored. It is the perfect getaway for those looking to lose themselves in the splendor of nature and the rich tapestry of human civilization with its imposing mountains, vast wilderness, and attractive small towns.
Taos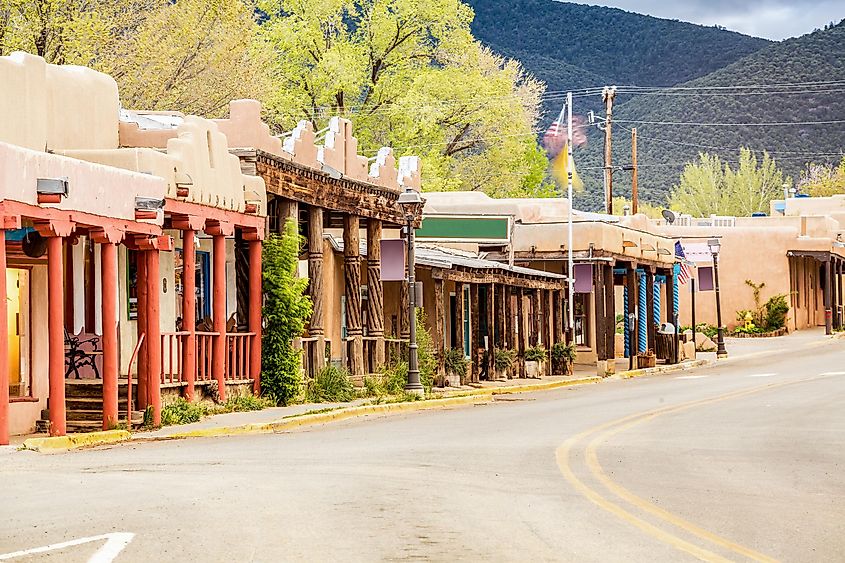 Taos is recognized for its beautiful adobe architecture and thriving arts culture. It is a gorgeous town located at the base of the Sangre de Cristo Mountains. Many recreational pursuits are available nearby, including hiking, skiing, and mountain biking, and the Rio Grande River offers thrilling rafting and fishing options.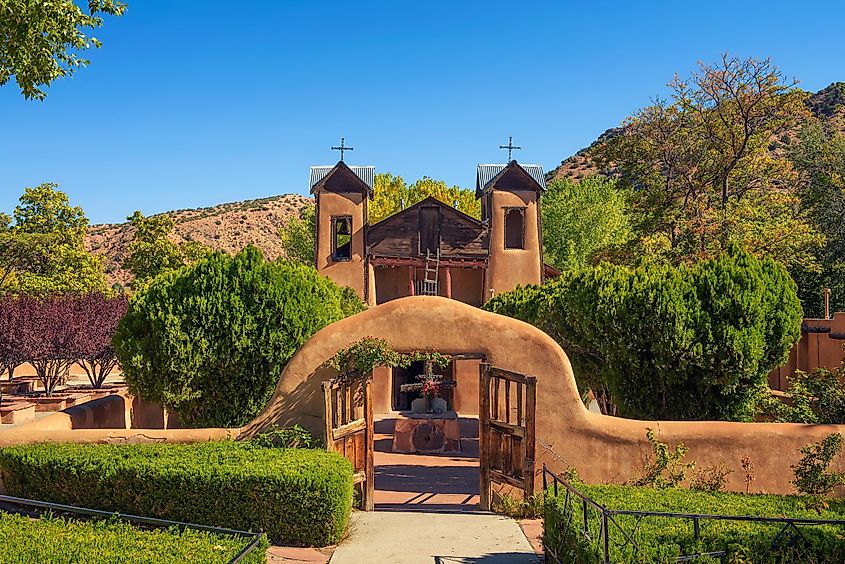 In this picture-perfect mountain getaway, visitors may take in the breathtaking scenery, breathe in the fresh mountain air, and partake in the town's many cultural offerings. The distinctive fusion of unmatched natural beauty and creative flair speaks to the fascinating town's rich heritage and culture. Taos is the ideal location if you're looking for outdoor adventure or want to discover the town's cultural treasures. Taos is a destination that will fascinate you with its captivating beauty and strong energy, leaving you spellbound and yearning for more.
Ruidoso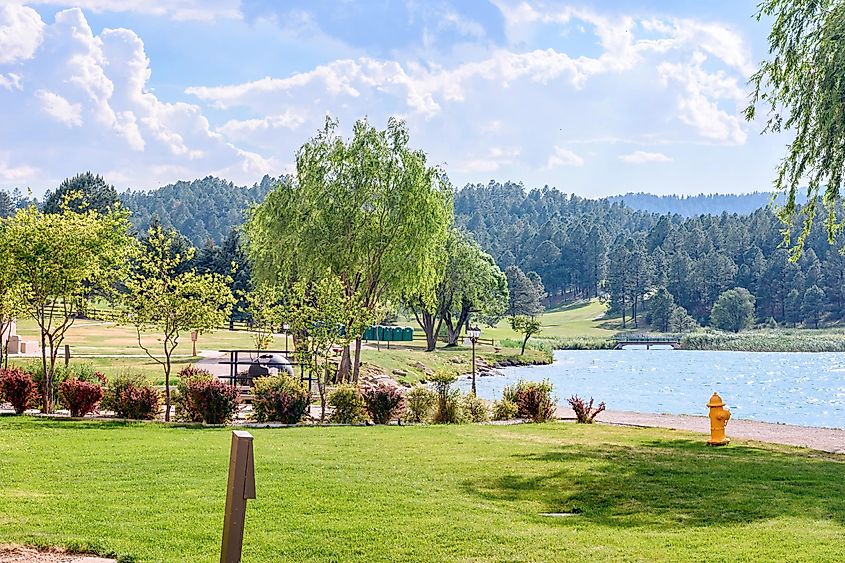 Nestled within the lush Lincoln National Forest lies the picturesque mountain enclave of Ruidoso. This serene and scenic town boasts of a breathtaking landscape replete with verdant pine forests that offer a multitude of hiking and mountain biking trails. Ruidoso's topography is dotted with the Ruidoso River, a well-known spot for leisure activities like fishing and swimming. During the winter season, Ski Apache, a nearby resort, draws many visitors with its ski slopes.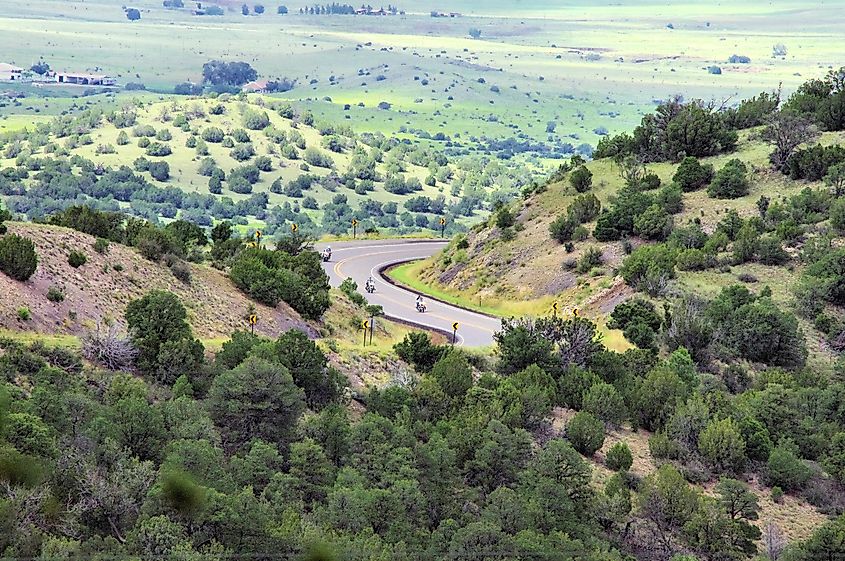 The picturesque environment of Ruidoso makes it the perfect getaway for nature lovers seeking a break from the bustle of the city. Visitors will be charmed by the town's breathtaking scenery, which delivers an impressive sight. For visitors wishing to get close to nature, the town's emerald green woodlands provide a variety of nature trails. The calm, clear waters of the Ruidoso River make it the perfect location for swimming and fishing for those looking to partake in water sports.
Silver City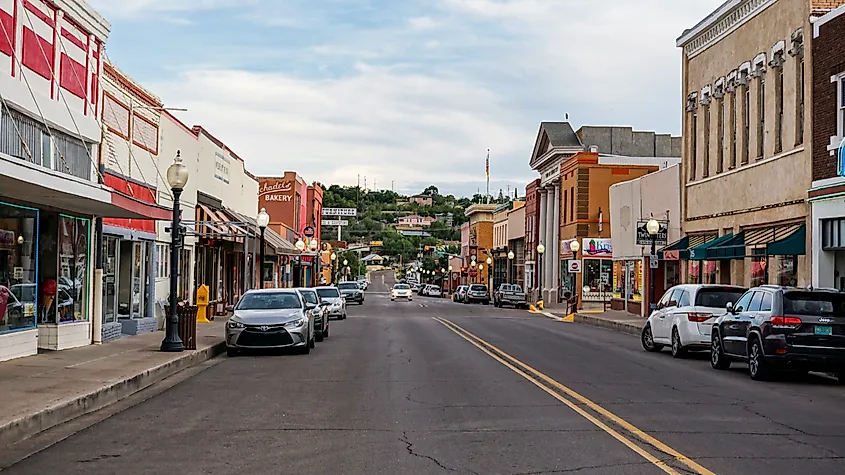 The charming community of Silver City is located in the state's southwest, encircled by the lush Gila National Forest and the breathtaking Gila Cliff Dwellings National Monument. The location of these magnificent rock dwellings is perfect for exploration, with many routes crisscrossing the nearby backcountry to give adventurous tourists a taste of the outdoors.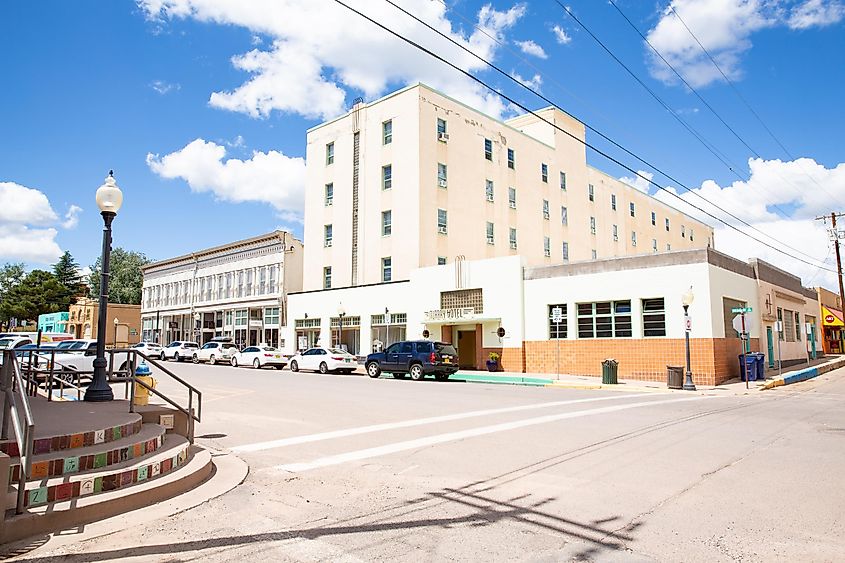 Silver City is more than simply a starting point for exploring the great outdoors; it also has a thriving cultural scene and an abundance of historic buildings that serve as a reminder of its colorful past. A diverse adventurer will find this delightful enclave to be the ideal place to discover the ideal fusion of natural beauty and cultural depth. You can be sure that Silver City's unique charm will astound even the weariest tourist.
Cloudcroft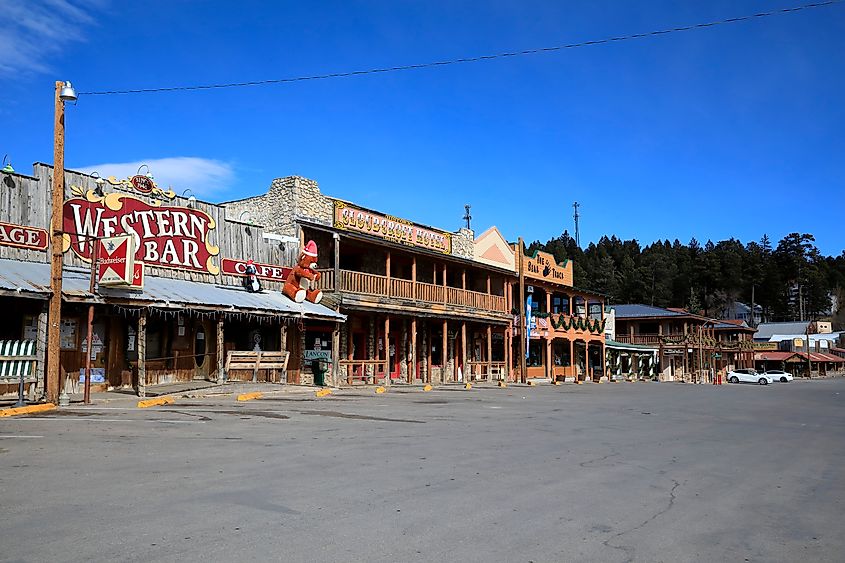 The charming small town of Cloudcroft is located inside the Lincoln National Forest's beautiful surrounds. This tiny town is a haven for intrepid travelers thanks to its stunning natural vistas and historical structures. Visitors have plenty of options to engage in hiking, fishing, and camping at the nearby Sacramento Mountains and White Sands National Park, satisfying their craving for outdoor leisure. This quiet refuge is a tranquil sanctuary, teeming with a variety of unique plants and animals.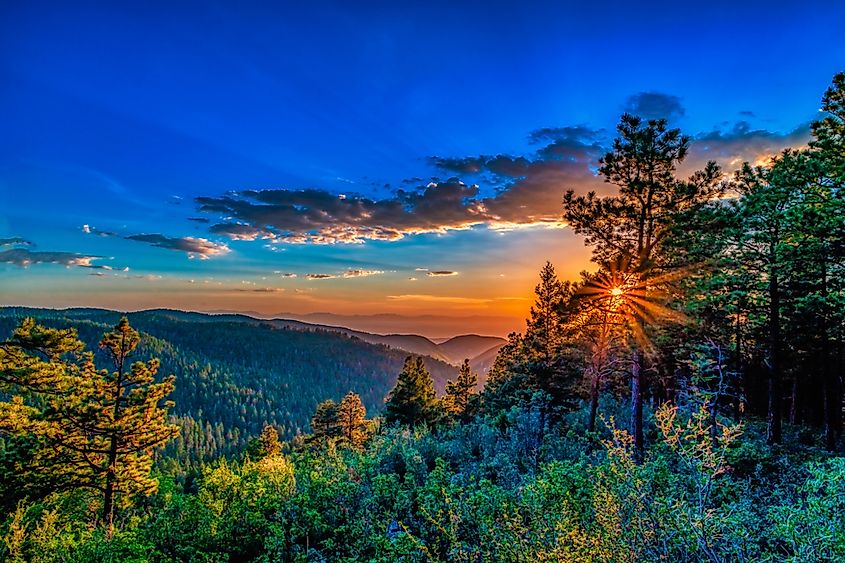 A monument to the town's rich cultural legacy, its impeccable architecture draws throngs of history lovers and art connoisseurs alike. Visitors are transported back in time to a bygone age by its charming architecture, which were meticulously built by skilled artisans. Every second spent in Cloudcroft immerses one in a world of ethereal charm and rural allure.
Travelers from all over the world are drawn to the town by its mysterious aura as a haven from the dull routine of daily life. Cloudcroft guarantees an amazing experience that will leave one craving more, whether one is looking for adventure or solace. To fully understand the beauty of this town's jewel, one must visit it.
Los Alamos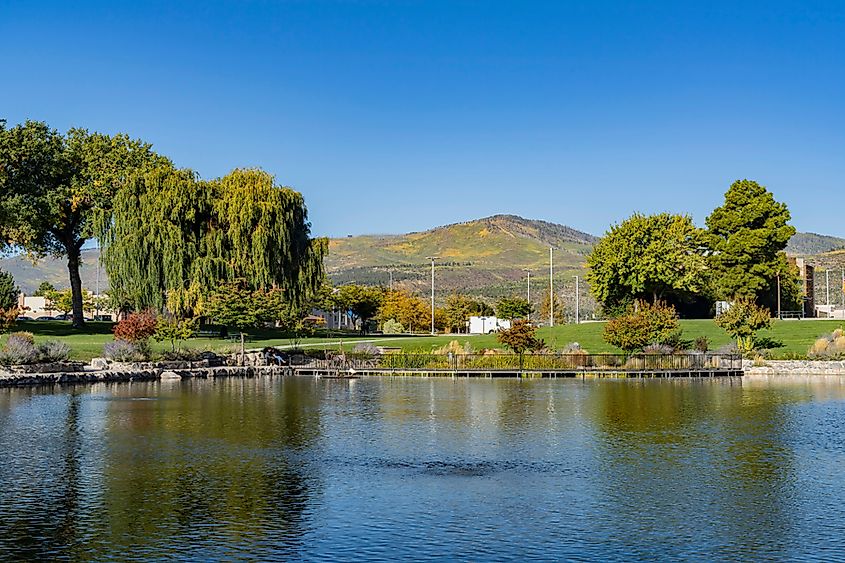 The tiny town of Los Alamos is a hidden gem that is located in the state's northern region. Thanks in large part to the Los Alamos National Laboratory's crucial purpose, it boasts of being the origin of the atomic bomb. There is more to Los Alamos than just its connection to the nuclear weapon, despite its claim to fame. Displays that highlight the Manhattan Project, among others, are available for visitors to explore. Every visitor may attend the Bradbury Science Museum, which highlights the town's remarkable history. The Bradbury Science Museum is a veritable repository of knowledge that demonstrates the town's advancements in science and technology. In the meantime, there are many opportunities to explore nature's bounty, whether it be hiking or watching animals, at the Valles Caldera National Preserve, which is close to the town. With its lovely landscape and variety of flora and fauna, the local Valles Caldera National Preserve is a haven for nature lovers. One will undoubtedly feel rejuvenated and refreshed after a hike through the unpolluted forest. Despite its small size, Los Alamos is a gem when it comes to natural beauty and historical significance. The city's distinctive fusion of science and nature will undoubtedly enthrall visitors.
Santa Fe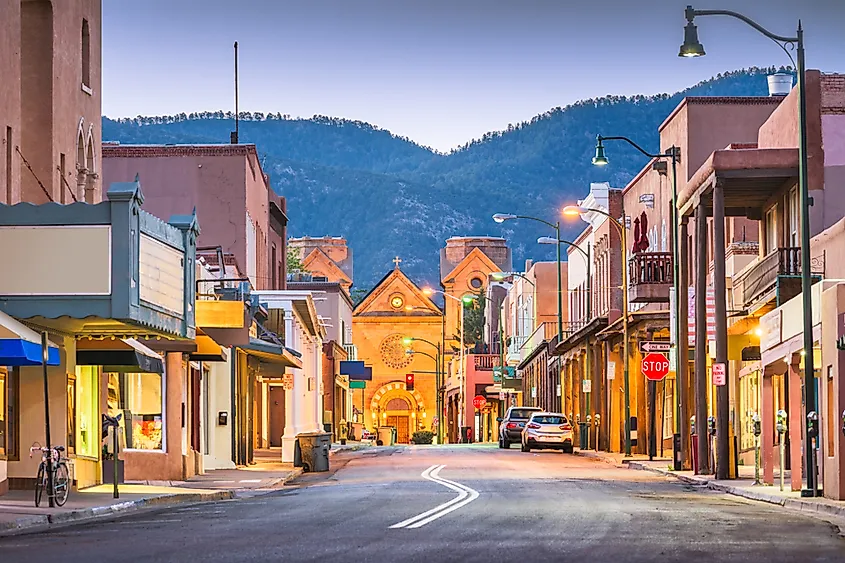 The town of Santa Fe, which is hidden in the American Southwest, serves as a metaphorical historical haven that is vibrant with history. This city, which is a haven for admirers of American structures, is home to an enormous variety of buildings that, thanks to their unique styles and personalities, mesmerize visitors. The numerous galleries and museums that adorn the downtown region allow art lovers to indulge in their enthusiasm.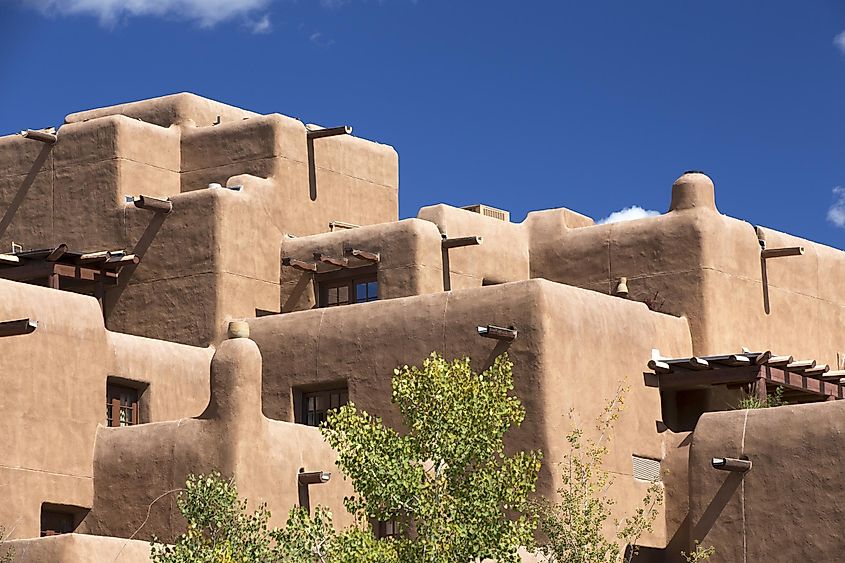 Santa Fe's extensive background is encapsulated in the numerous artifacts, relics, and documents that offer a window into its past. The Sangre de Cristo Mountains, which tower over Santa Fe and offer a spectacular backdrop for hiking and skiing, draw tourists from all over the world. Santa Fe is a social hub that, when experienced, leaves an everlasting impression on everyone. It is filled with an infectious vitality.
Tularosa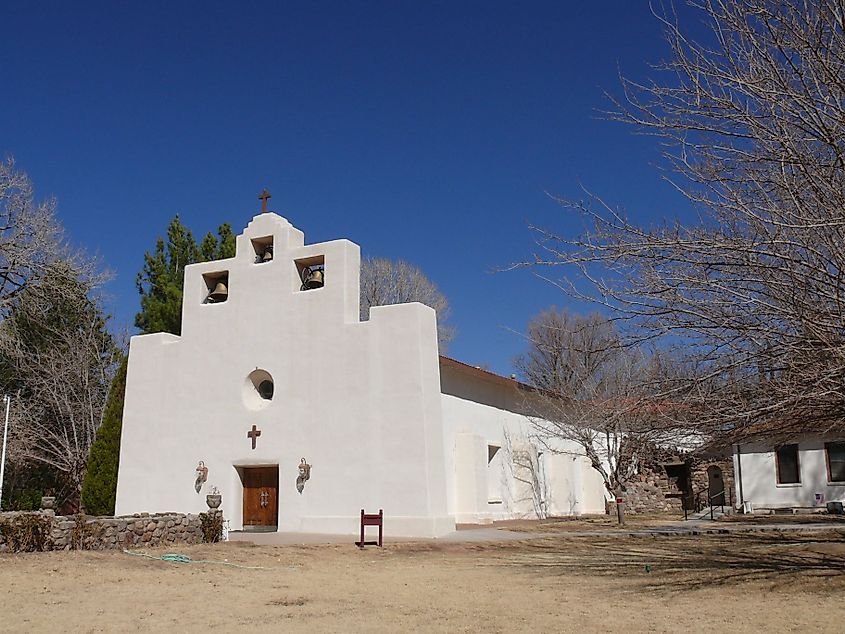 Located in the southern region of the state, Tularosa is a quaint and diminutive township enveloped by a breathtaking natural panorama that includes the White Sands National Park. The White Sands National Park is an awe-inspiring testament to nature's splendor, with its snow-white dunes that appear to stretch on infinitely. The Sacramento Mountains, just a short distance from the township, offer visitors a captivating panorama that is just as enchanting. The hiking and biking trails scattered throughout the locale are a great way to experience nature's beauty up close and personal. The spellbinding landscape that enfolds Tularosa is a natural marvel that must be experienced firsthand. In addition to its exquisite scenery, Tularosa boasts an impressive collection of historic architectural landmarks, as well as a thriving arts scene.
Las Vegas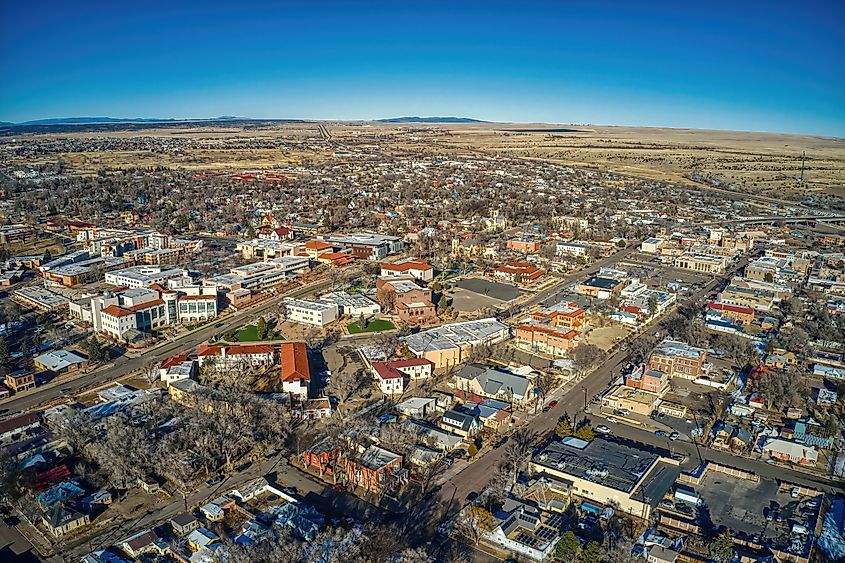 The legendary township of Las Vegas is located in northeastern New Mexico. This charming, peaceful location is home to numerous magnificent Victorian buildings, and the surrounding landscapes are picturesque and breathtaking. Visitors have plenty of time to enjoy the outdoors thanks to the Santa Fe National Forest's huge area and the numerous camping and hiking options nearby.
Beyond the natural beauty, Las Vegas boasts of a rich cultural tapestry, complete with must-visit landmarks like the Montezuma Castle and Las Vegas City Museum. These landmarks offer a glimpse into the town's rich past, and visitors can bask in the beauty of the exquisite architecture and the awe-inspiring exhibits that the museums offer.
Conclusion
There are several attractive villages in New Mexico that are ideal for those who enjoy the outdoors. There is something for everyone in this lovely state, from the rough mountains of Taos to the historic structures in Las Vegas. Make sure to visit at least one of these quaint communities on your upcoming trip to New Mexico. Spend some time discovering the state's beautiful natural features, such as its lakes, rivers, mountains, and state parks.
Be sure to check out some of the other natural attractions that New Mexico has to offer in addition to touring the places mentioned above. Elephant Butte Lake and Navajo Lake are just two of the state's numerous stunning lakes. The Rio Grande and the Pecos River are only two of the numerous stunning rivers that exist. And if you're searching for a location to go camping or trekking, be sure to check out one of the state's several state parks, such the Bottomless Lakes State Park or Cimarron Canyon State Park.