Pennsylvania, an epitome of tranquility and charm, is replete with delightful small towns that offer a refreshing respite. We've handpicked eight standout towns in Pennsylvania, each with its distinctive allure and notable features. These towns weave a unique tapestry of beauty, with nature's finest artwork - rivers, lakes, state parks, and historical landmarks - serving as their backdrop. Travelers have the opportunity to dive into the heart of these towns, exploring their unmatched natural splendor, rich cultural heritage, and recreational options. Whether you're yearning for a peaceful retreat or an action-packed vacation, these towns cater to all tastes and inclinations. So, gear up for a voyage that unfolds the fascinating charm of the most beautiful small towns in Pennsylvania.
Lewisburg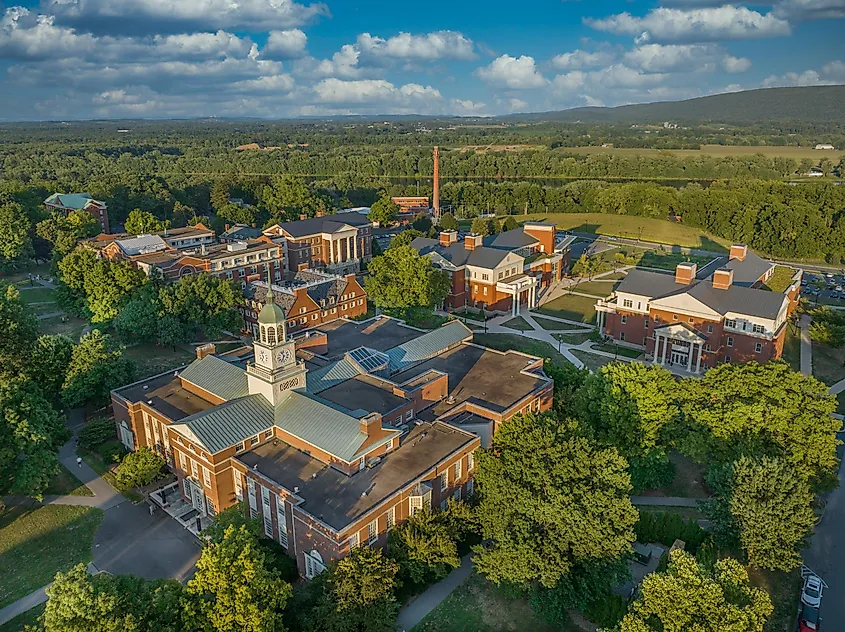 Lewisburg, located in Union County, Pennsylvania, is a metropolis steeped in traditions and culture. Its captivating downtown region is home to a lot of ancient edifices, shops, and eating places. One of its most renowned monuments is Bucknell University, a distinguished liberal arts college established in 1846. Lewisburg is also where the Packwood House Museum locates, a long-standing house museum that showcases a compilation of remarkable and ornamental arts. One of the town's most stunning qualities is the Susquehanna River, which traverses through its center. The river provides incredible views and chances for angling, kayaking, and other water-based sports. Lewisburg is also encompassed by gorgeous state parks, such as the R. B. Winter State Park, renowned for its astonishing views of the mountains and its miles of trails for trekking. The town locates close to the Susquehannock State Forest as well, where visitors can enjoy camping, hunting, and birdwatching.
Carlisle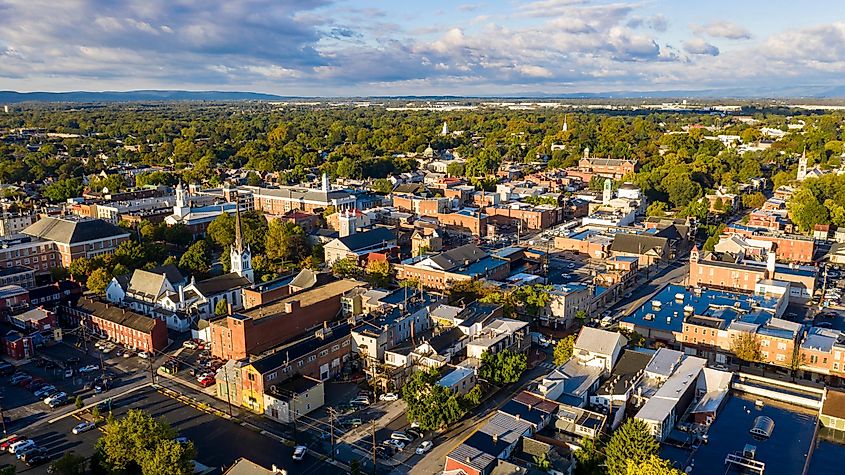 Carlisle is a diminutive town set in Cumberland County, Pennsylvania, celebrated for its prosperous past and sublime beauty. The town locates in the Cumberland Valley and is near the Blue Mountain chain. For open-air devotees, the town houses the Cumberland Valley Rail Trail, a 13-mile path granting spectacular vistas of the valley and Blue Mountain range. The path is optimal for walking, biking, and equitation. Also, Carlisle is a short ride away from the Appalachian Trail, a much-loved stroll that stretches for over 2,000 miles from Georgia to Maine. Carlisle also has a few parks and diversion places, comprising LeTort Park and Creek, renowned for its nice waterway and fishing prospects. Other celebrated outdoor spots comprise the Army Heritage Trail, delivering a peek into the history of the United States Army, and the Letort Spring Run Nature Trail, an unperturbed track that undulates through a wooded area.
Phoenixville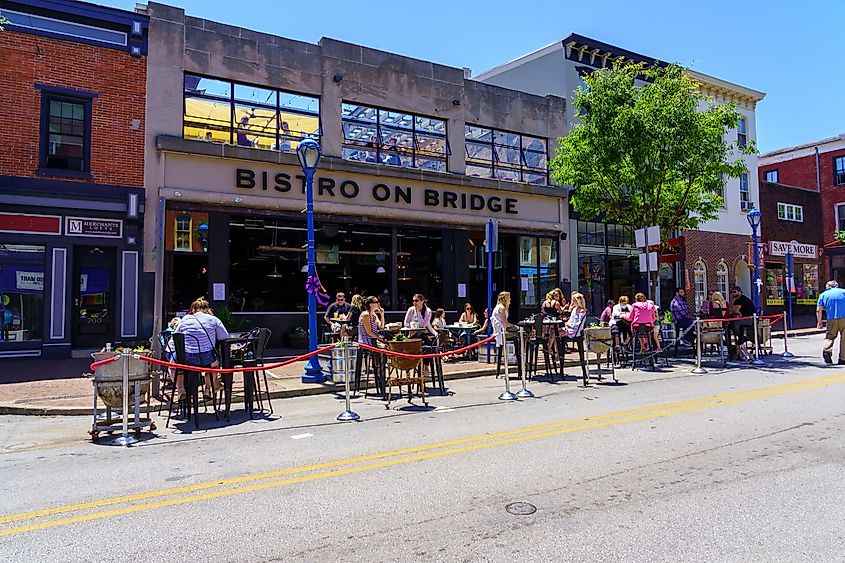 Phoenixville is a minute town situated in Chester County, Pennsylvania, admired for its vivacious art scene. This hamlet is home to the storied Colonial Theatre, a 658-seat movie house constructed in 1903 and reestablished to its former magnificence. The theater holds a variety of happenings, counting film showings, live performances, and communal events. Besides the Colonial Theatre, Phoenixville also boasts an array of art galleries, workshops, and public art displays. Visitors can investigate the town's art atmosphere by taking a walk down Bridge Street, which has many galleries and stores. Outdoor lovers can savor a trek or cycle ride down the Schuylkill River Trail, which furnishes spectacular views of the river and encompassing landscape. The trail stretches over 75 miles and courses through many towns and parks.
Bellefonte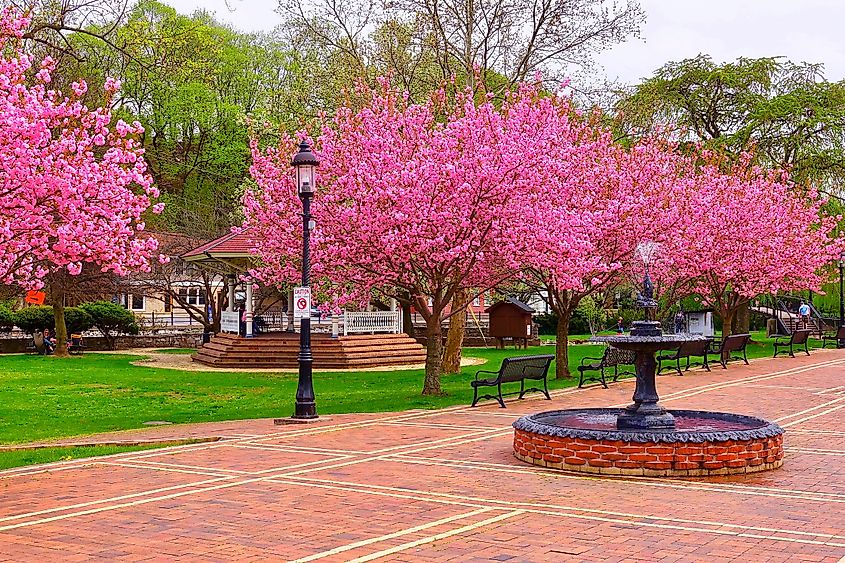 Bellefonte is a diminutive municipality situated in Centre County, Pennsylvania, and is famous for its antique structure and fetching downtown area. The village built in 1795 and houses over 300 edifices that are on the National Register of Historic Places. One of the most sought-after spots in Bellefonte is the Bellefonte Art Museum, which includes exhibits and groupings about local art and civilization. The museum locates in the ancient Linn House, constructed in 1812. Tourists can also take a self-directed saunter of the town's old-fashioned district, which contains many Victorian-era abodes, chapels, and state-owned constructions. Other popular attractions in Bellefonte encompass Talleyrand Park, which is famous for its ravishing gardening and picturesque rivers, and the Bellefonte Historical Railroad Society, which maintains the annals of the Bellefonte Central Railroad.
Elizabethtown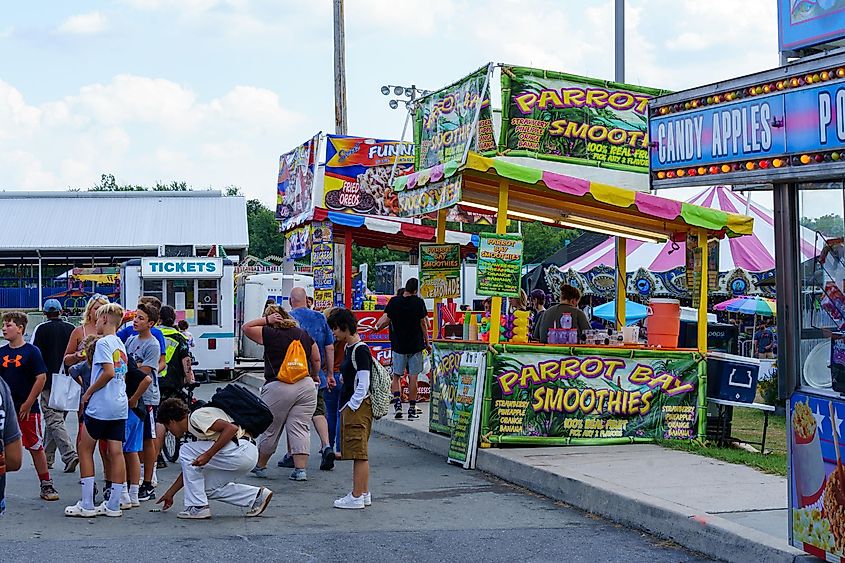 Elizabethtown is a diminutive hamlet located in Lancaster County, Pennsylvania. It is famous for its olden past and alluring panorama, which draw sightseers from all across the state. The village was built in 1753 and encompasses many historical constructions and sites, counting the Elizabethtown College campus, which was established in 1899. For those interested in the town's ancient history, a tour of the Elizabethtown Historical Society Museum is a must. The museum showcases displays of the town's founding, as well as its agrarian and commercial history. One of the most popular outdoor venues in Elizabethtown is the Conoy Wetlands Nature Preserve. This 70-acre conservatory contains trekking trails that meander through verdant woodlands and along Conoy Creek. Visitors can recognize an assortment of fauna, including deer, foxes, and a selection of bird species. The preserve as well likewise provides instructional programs and occasions for visitors of all ages.
Wellsboro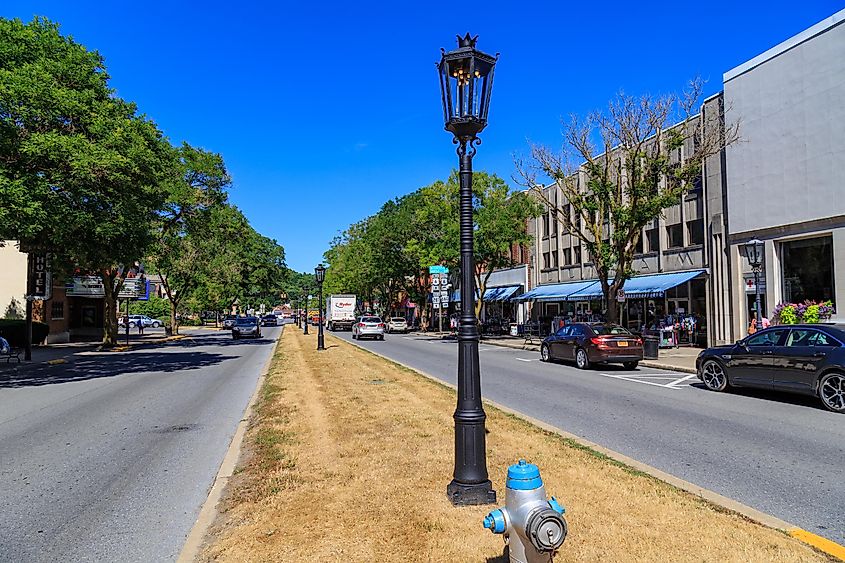 Wellsboro is a diminutive municipality situated in Tioga County, Pennsylvania, and is famous for its breathtaking natural elegance. The town has many of the leafy woodlands and undulating hills of the Pennsylvania Wilds, which provides tourists with a wide array of exterior recreational activities. One of the most beloved tourist spots in Wellsboro is the Pine Creek Gorge, also renowned as the Grand Canyon of Pennsylvania. The gorge stretches more than 47 miles and flaunts striking outlooks and trails that give visitors the luck to study the region's natural magnificence. The Colton Point State Park, situated on the western brink of the gorge, is a celebrated site for camping and trekking. Visitors can also take a cruise on the Tioga Central Railroad, which presents picturesque train trips through the Pennsylvania countryside. The Wellsboro Diner, an ancestral diner that has been serving up traditional American fare since 1939, is a more fashionable fascination in the town.
Ligonier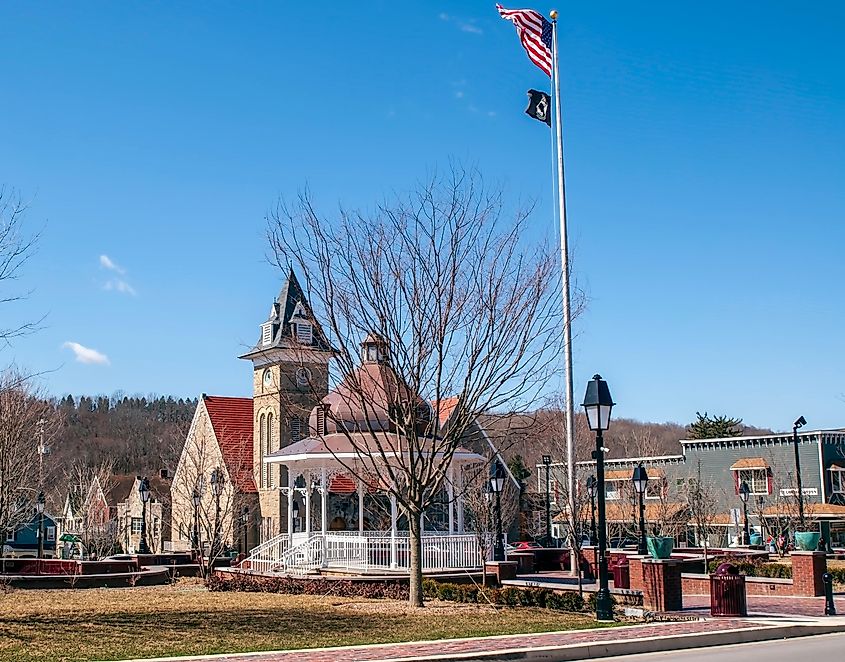 Nestled in the Laurel Highlands area of Pennsylvania, Ligonier is an appealing town surrounded by stunning wilderness. The town lies not far from Loyalhanna Creek, which furnishes lots of possibilities for outdoor activities like angling, canoeing, and kayaking. Ligonier is close to many state parks too, including Laurel Ridge State Park, Linn Run State Park, and Keystone State Park. These parks supply trekking paths, picnic spots, and camping grounds, making them wonderful spots for those who love the outdoors. As well as its natural charmingness, Ligonier is also the home of the Compass Inn Museum, a traditional locale that gives visitors a peek into life in the early 1800s. The museum contains a renovated inn, a smithy, and other antiquated buildings, plus presentations on the city's past and culture.
Easton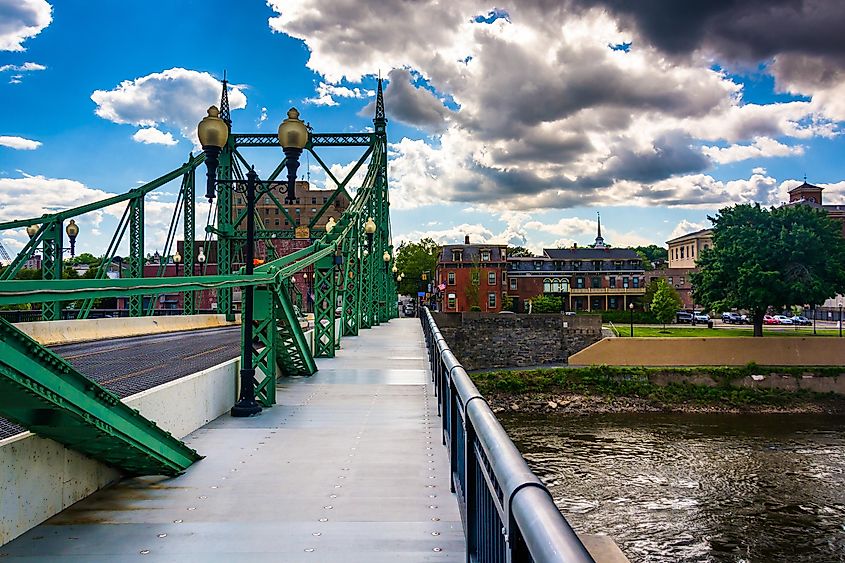 Situated on the Delaware River, Easton presents guests with innumerable opportunities to take pleasure in picturesque vistas and outdoor activities. The Delaware and Lehigh National Heritage Corridor courses through the village, granting tourists admittance to miles of walking and cycling paths. Easton is also the site of Hugh Moore Park, a riverside park that allows visitors the opportunity to take a trip on a mule-drawn canal vessel and discover the history of the Delaware Canal. The park has picnic spots, play areas, and a range of recreational establishments. For those who adore angling, the Lehigh River flows through Easton offering remarkable angling chances. The river is full of a variety of fish, like trout, bass, and catfish. Moreover, Easton lies near a few state parks, which include Jacobsburg State Park and the Delaware Water Gap National Recreation Area. These parks supply hiking trails, spectacular sights, and plentiful possibilities for outdoor entertainment.
Conclusion
Pennsylvania is a state blessed with many pleasant and attractive little towns, each with its distinct combination of natural allurement, antiquity, and civilization. Vacationers can observe the state's affluent legacy and marvelous natural landscapes with the 8 cutest small towns in Pennsylvania. Whether it be traversing classic sites, discovering regional mores and customs, or calming in a quaint town hall, guests are sure to detect something that pleases their preference. These darling small towns in Pennsylvania are a tribute to the state's assorted magnificence and affluent past. So, fill your bags and go out to explore the captivating and pulchritude of these delightful towns!