Society
Preferred Regions To Migrate To For Syrian Refugees
The civil war ravaging Syria is the worst humanitarian crisis in the world today.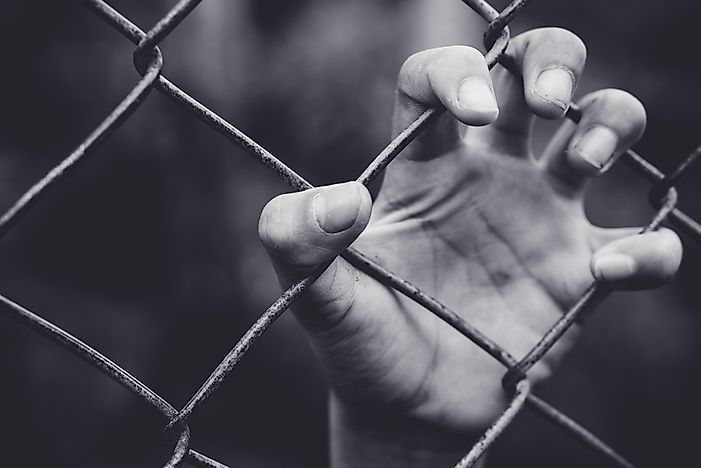 Due to the effects of the ongoing Syrian Civil War, nearly half of the country's pre-war population of about 11 million people has been forced to flee their homes for fear of being killed. The citizens remaining in Syria are finding it harder and harder each day to survive life within the country. To find acceptance and opportunity, Syrians are migrating long distance into and across neighbouring countries and risking their lives trying to reach Europe.
An Unabated Desire to Leave
According to a research study performed by Gallup in January 2015, nearly half of Syrians – around 46% - were interested in leaving their country immediately, and another 43% stated that they would be likely leave the country within the next 12 months. The survey was conducted on a face-to-face basis, with 1,002 adults aged 15 and older responding. In the study, parts of Homs and Quneitra governorates were excluded due to security issues, whereas another 30% of the Primary Sampling Units were substituted. This was a major limitation in the study considering, that the demographics excluded make up around 32% of the Syrian population. Also important to note is that this study questioned Syrians regarding their desires rather than their intentions.
Most Attractive Refuges to Syrians
Having established that there is a strong desire to flee the troubled nation, many are left asking just which countries are Syrian refugees looking to escape to? Where do they wish to go if they move out of Syria The destinations most sought after by Syrian migrants, according to the same study, was Europe, with 39% of Syrians expressing a desire to relocate there due to the prospective opportunities certain European countries afford. However, what should be noted is that most did not express a desire to move to any particular country in Europe. Instead, their sole focus was on making it to the continent in general, irrespective of the risks involved. The study further found that 35% Syrians were interested in moving to countries not as far away within the Middle East and Africa. Of those interviewed, only 10% wished to move to Asia, while 6% were interested in migrating to Northern America. The remaining 10%, however, did not know what area they would like to move to if given the opportunity to make their way out of Syria. What's most interesting about the findings is their divergence from responses in 2007, when similar research was conducted by Gallup. At that time, it was found that the U.S. and Canada were the most desired destinations for potential Syrian migrants.
Looking for a Better Life
In conclusion, it is apparent that a significant proportion of the Syrians who have not already left their country are interested in doing so in the near future. Among these, a majority consider Europe to be the most promising safe haven, considering all of the opportunities and protections that it has to offer. The results of this study did not factor in demographic characteristics, like education, age, employment and income level, which may have potentially affected results. To put it in simpler words, many Syrians wish to leave their homes for new lives in Europe, the Middle East, Africa, elsewhere in the world. For them, there doesn't seem to exist any reasonably realistic prospects for a secure life within Syria in the foreseeable future.
Preferred Regions To Migrate To For Syrian Refugees
View information as a:
List
Chart
| Location | % |
| --- | --- |
| Europe | 39 |
| Middle East and Africa | 35 |
| Asia | 10 |
| Northern America | 6 |
| Don't know | 10 |