People depend on the 9-1-1 emergency system to help them in times of need. For over fifty years, first responders have been saving lives and helping society in countless ways through the use of this universal number that works for everyone in the United States.
Prior to 1968, the U.S. had no coordinated system in place to help individuals in need of aid. With a population of over 328 million living in 50 states, counties, and cities, it is hard to imagine how emergency services could coordinate without 9-1-1.
The Backstory
Popular Mechanics describes a 1921 Public Service magazine article that explained how New York City's Bellevue Hospital was receiving close to 2,500 emergency calls every day. There was nothing in place to field the calls, and people were just calling random locations for emergency help. A 1946 article in the Washington Post detailed how a woman was panicking when her apartment caught on fire. Her local fire control center's numbers was Union 1122, but she was too frantic to remember it and kept trying 311 instead.
In 1958, a New York City resident had tried to report a fire at a neighbor's apartment, but did not know what number to call. She kept dialing 0 for operator, but her calls kept getting dropped. She wrote a letter to the editor of the New York Times, and explained how awkward and dangerous the system was.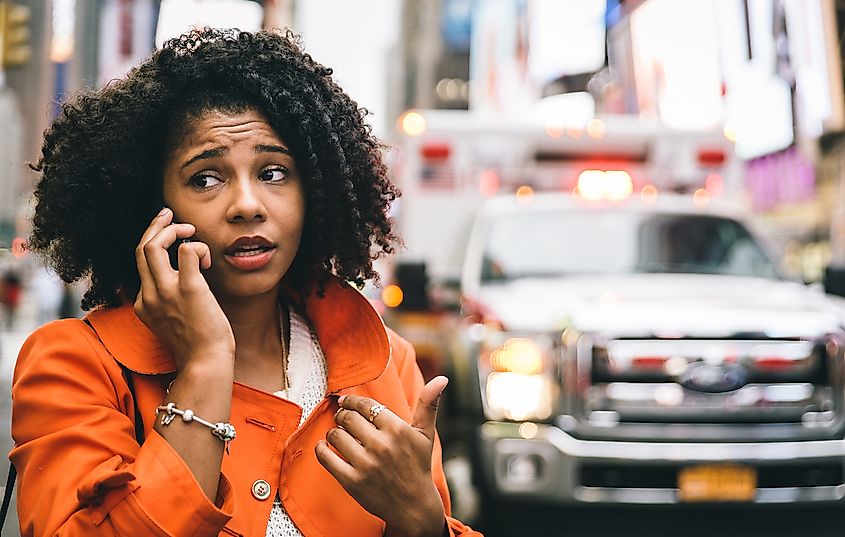 The First Steps Taken
Nine years later, the Federal Communications Commission (FCC) reached out to AT&T about establishing an emergency number. The parameters for choosing the actual digits including finding something short, easy to remember, and unique. It could not be a three-digit number used for an area code, office code, or the like. The U.S. Congress lent their support, passing legislation to make 9-1-1 exclusive for emergency calls. The Bell System set up a central office and began developing the system's infrastructure.
Finally, on February 16, 1968, Alabama Senator Rankin Fite christened the system by making the very first 9-1-1 call. It was made from Haleyville, Alabama, and a second system was set up the following week in Nome, Alaska. In 1973, a national statement of support was issued by the White House Office of Telecommunication. The White House also advocated for setting up a Federal Information Center to help government agencies expand the system.
The Robert Wood Johnson Foundation
The 9-1-1 emergency system did not take off immediately, as some rural areas were not served by AT&T. There were problems with big cities too, who were hesitant to jump on the bandwagon. Help came in the form of the Robert Wood Johnson Foundation, a charitable organization that was ready to offer assistance. They provided a $15 million dollar grant to beef up emergency services in poorly served rural regions. In the 1970s, ambulance crews were not able to effectively communicate with each other, or share important patient information with the hospitals they were driving to. At the time, there were just 12 paramedic crews in the United States.
System Spread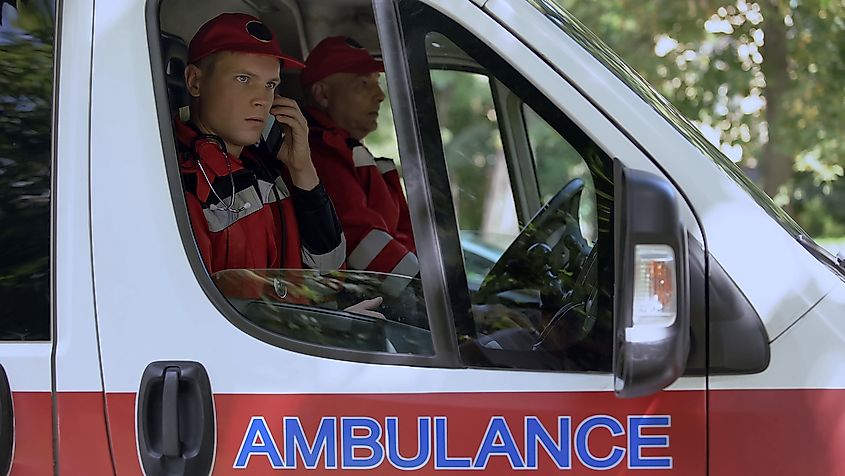 During the later years of the 1970s, 9-1-1 services grew, with about 70 new local systems being added each year. Things continued to progress in subsequent years:
1979: Approximately 26 percent of the U.S. population had access to 9-1-1 service; nine states passed legislation to adopt statewide systems.
1987: About 50 percent of the U.S. population had 911 emergency service.
1999: close to 93 percent of the U.S. population had 911 service. Today, that number is closer to 98 percent.
Canada also uses 9-1-1 for its emergency calls. It is also used in other countries; 112 is also a popular emergency number. Cities like Hong Kong have their own emergency numbers, and some countries like China and India have different numbers for police, fire, and ambulance.