Society
What Is The Simulation Theory?
The basic premise of the simulation argument says that the reality we are experiencing now is just a simulation.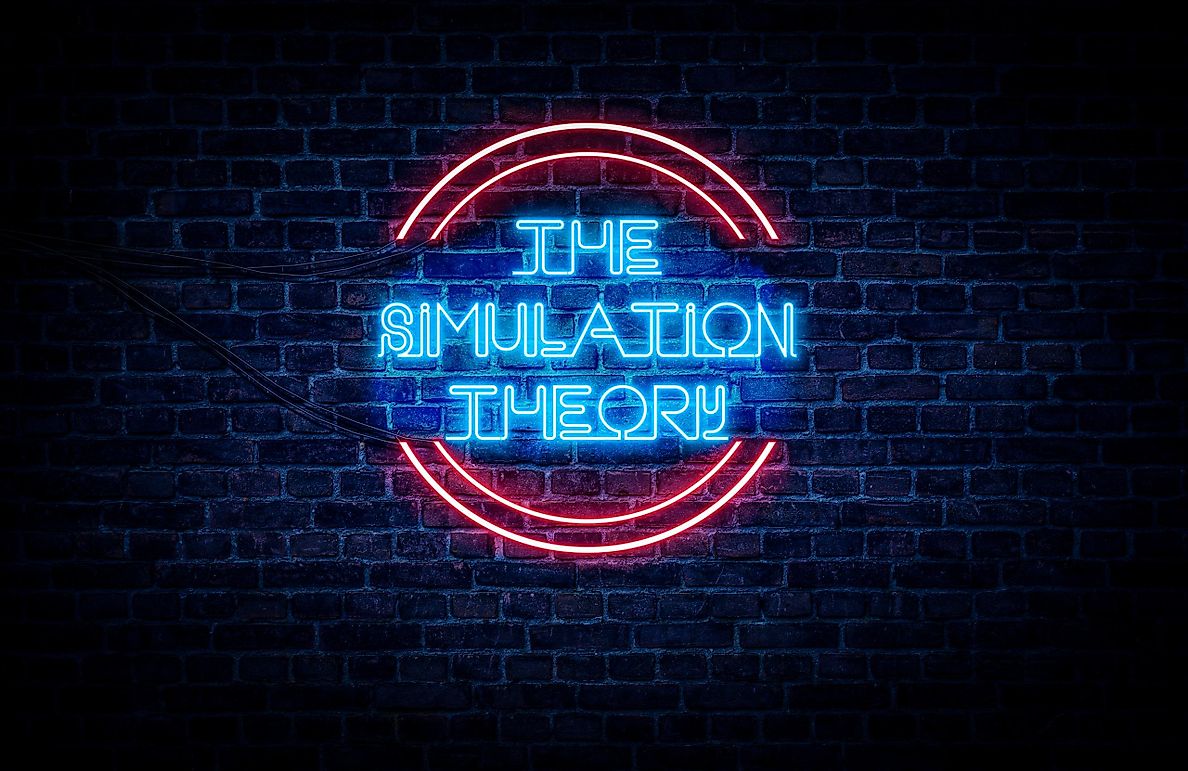 If our goal is to understand the simulation argument (or a theory), it is probably the easiest to recall an iconic science-fiction movie from 1999, The Matrix. If you have not seen this movie yet, we strongly recommend you watch it, but until you do, ask yourself a question - is this reality actually real, or is it simulated?
The basic premise of the simulation theory says that the reality we are experiencing now is, in fact, just a simulation. 
What If I Told You...
In this theory, a couple of rules need to be followed. First of all, the simulated reality, if it is done correctly, can not be recognized as "fake." The minds living inside the simulation should be completely unaware of the fact that they are living a simulated life. This is different from the concept of "virtual reality" because, in that case, the participants are always aware of the artificial nature of the reality they are experiencing. A simulated reality, on the other hand, would be impossible to distinguish from the "real" thing.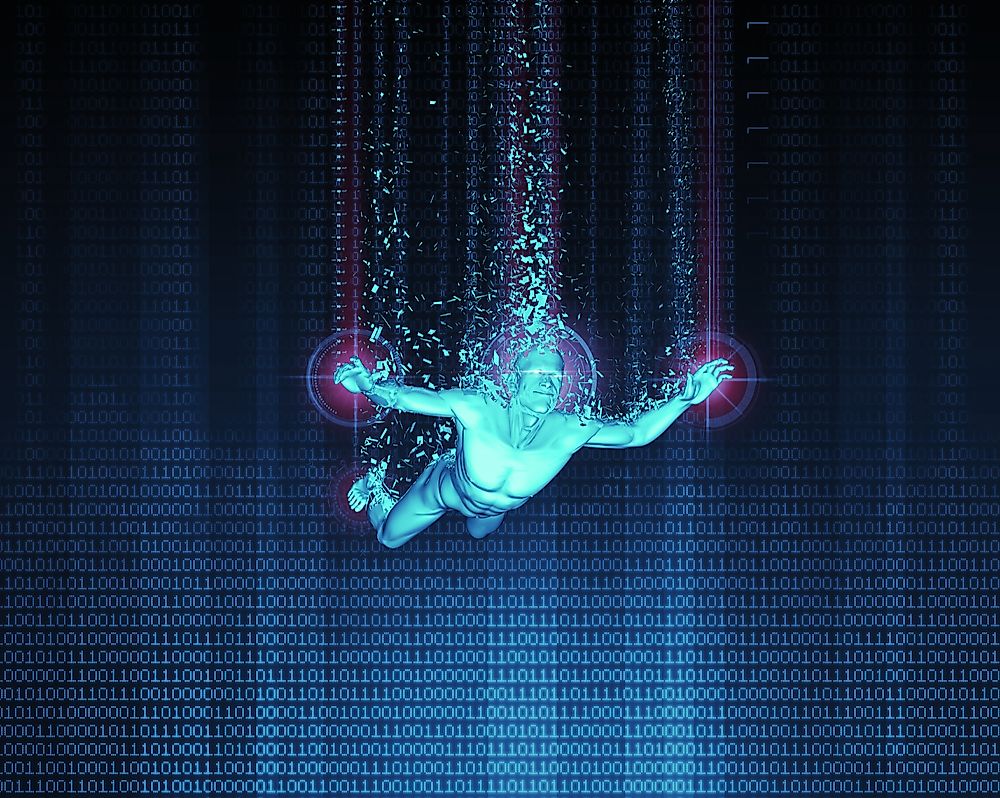 It is hard to conceptualize what actually makes reality believable. Is it the things you see, the things you smell or touch, or the sounds you hear in your everyday life? From a simulation standpoint, if all of these factors could be simulated by a super-powerful computer, the persons living in the simulation could not tell the difference between the simulation and reality. 
Philosophical Discussions On The Nature Of Reality
Many writers, mostly philosophers, have dealt with the nature of reality.
René Descartes, a prominent French philosopher, challenged the notions of reality in his demon hypothesis from his paper called the "First Mediation." Descartes puts the matter of perception to question, deliberately denouncing the possibility of how it is possible that all of life is a dream, and that all perceptions are false. Similar allegories were laid down in Plato's "Republic," where this ancient Greek philosopher wrote his famous "Allegory of the cave" that explains reality as a prison. 
Another French author, Jean Baudrillard, further developed these ideas that question the reality as we know it (or better to say, as we perceive it). Baudrillard discussed the concept of "simulacrum," which is, in essence, something "true" in its own right. Simulacrum for Baudrillard is not fake, and not just a copy of reality, as it becomes an entity on its own.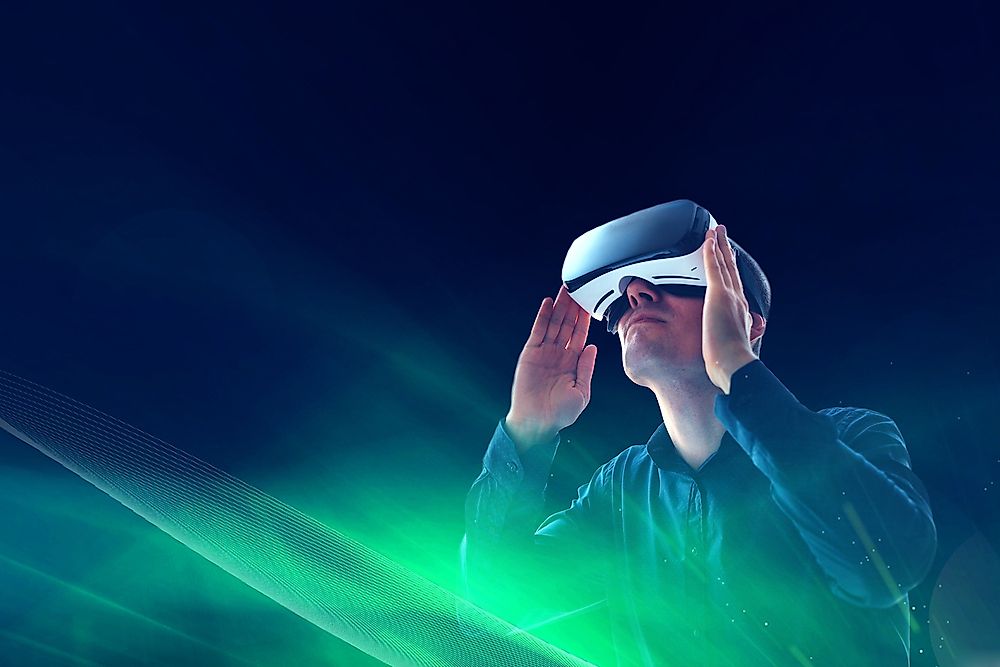 Bostrom's Posthuman Simulator
The most recent thoughts on this topic came from a Swedish philosopher called Nick Bostrom. In 2003, Bostrom argued how, in the near future, new generations could have access to supercomputers that would be able to simulate the living conditions of their ancestors. Bostrom calls this the "posthuman simulator," which would have the ability to simulate an artificial consciousness. Bostrom practically presents his theory as a call for action, since his views on the future of humankind are quite pessimistic.
He believes that the human race will sooner go extinct than it will actually obtain the ability to run this kind of simulations. From his point of view, if we are not already living a simulation, it is highly unlikely that future generations will be able to run the simulations of how their ancestors lived. 
About the Author
Antonia is a sociologist and an anglicist by education, but a writer and a behavior enthusiast by inclination. If she's not writing, editing or reading, you can usually find her snuggling with her huge dog or being obsessed with a new true-crime podcast. She also has a (questionably) healthy appreciation for avocados and Seinfeld.
This page was last updated on February 14, 2020.
Citations
Your MLA Citation
Your APA Citation
Your Chicago Citation
Your Harvard Citation
Remember to italicize the title of this article in your Harvard citation.