Environment
What Is The Silver Fox Experiment?
The silver fox experiment is a breakthrough experiment in science that was started by a Russian geneticist Dmitri Belyaev. The goal of the experiment was to domesticate a fox from the wilderness.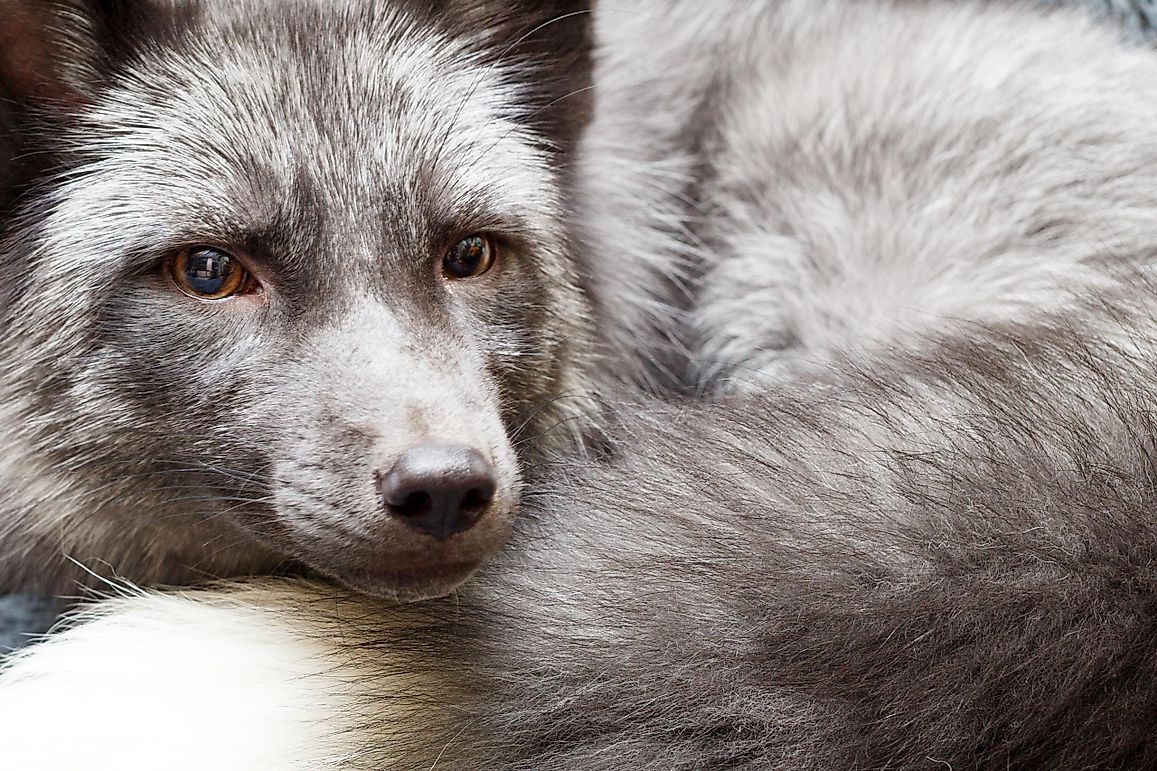 The silver fox experiment is a breakthrough experiment in science that was started by a Russian geneticist Dmitri Belyaev. The goal of the experiment was to domesticate a fox from the wilderness. Belyaev proposed the idea that all domestic animals were tamed through extremely long processes.
Those processes lasted for generations and started with our ancestors choosing the calmest animals to breed them. They would pick the animals that seemed the friendliest towards humans. Belyaev claimed that this happened with all animals, including dogs, horses, or pigs, and that the animals would never "bite the hand that fed them." He also believed that all of the physical traits shared by domesticated animals were a byproduct of this selection.
The Start Of The Experiment
He decided he would conduct an experiment in which he will try to create a dog out of a fox. Not literally, of course, but in the sense of making a fox his pet, like a dog is. This was in the 1950s, and it was the first time anyone has ever attempted this, and his ideas were considered radical in Russia at the time. Not only that, since this was Stalinist Russia, but his ideas could also have gotten him arrested and thrown into jail, simply because they weren't aligned with the state's orthodoxy.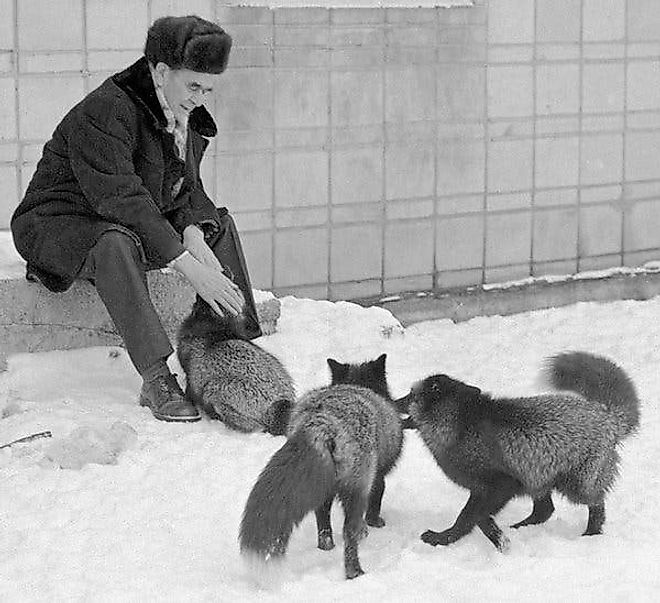 This is why Belyaev chose to conduct his experiment in the Siberian town of Novosibirsk, far away from Moscow and anything that could potentially jeopardize it. The chilling temperatures in this place would secure that no one would even bother putting the experiment to a stop. More than 60 years later, this experiment is still ongoing, and it is one of the longest-running science experiments in history. It even outlived its creator, seeing how Belyaev died in 1985. This experiment is incredibly influential, and it helped answer some fundamental questions in biology.
What They Accomplished
Belyaev wasn't alone when he began this experiment. Other scientists joined him, but the most important one was Lyudmila Trut. She joined him during this dangerous time for science in the Soviet Union, and together they created something extremely important. Many geneticists ended up in prison during the rule of Stalin.
Working in Siberia helped them remain somewhat unnoticed by the authorities. Although the preparations began earlier in the decade, the experiment itself officially started in 1959. Belyaev, Trut, and the rest of their team raised tens of thousands of foxes throughout the experiment. They supposedly managed to breed approximately 10 percent of calm, domesticated foxes from each generation.
The Effect Of The Experiment
It took six years, or generations, for them to manage to tame foxes. They went from wild animals that attacked people or fled from them to foxes that loved when people played with them, asked for belly rubs, and whined when people would leave them alone. After several more years, they started to change physically, and they developed curly tails and floppy ears. Each next generation was more and more carefree, the reason for that being a larger level of serotonin that was in their systems. 
According to Belyaev, these changes developed as a result of friendliness and nothing else. This is exactly what he predicted would happen, and it is an important discovery for biology that is still relevant today. The exact answers as to why this happens are still unknown; however, scientists in the fields of molecular and evolutionary biology are working hard to find them.
About the Author
Antonia is a sociologist and an anglicist by education, but a writer and a behavior enthusiast by inclination. If she's not writing, editing or reading, you can usually find her snuggling with her huge dog or being obsessed with a new true-crime podcast. She also has a (questionably) healthy appreciation for avocados and Seinfeld.
This page was last updated on April 17, 2020.
Citations
Your MLA Citation
Your APA Citation
Your Chicago Citation
Your Harvard Citation
Remember to italicize the title of this article in your Harvard citation.