Travel
Traveling to Canada? Don't Get Scammed With a Fake eTA
Websites posing as legitimate have been successful in travelers seeking the Electronic Travel Authorization required to visit Canada.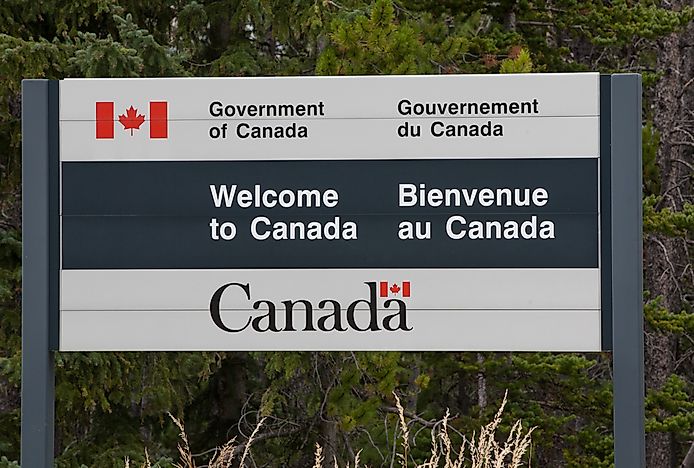 Do you know all you need before visiting Canada? Some people travel to Canada with only their visas only to be turned back at the airport or upon arrival. Before visiting the country, ensure you have the electronic travel authorization (if the requirement applies to you), and ensure you acquire it from the right people at the right price.
Electronic Travel Authorization
Two years ago, the Canadian government introduced a new travel regulation. The government requires persons flying into or entering Canada to acquire an electronic travel authorization. The electronic travel authorization applies to anyone traveling to Canada, besides American citizens, who do not require a visa to enter Canada.
Although for most travelers, the purchase and authorization of the eTAs are easy and completed with efficiency, more than 1,000 individuals have fallen for online scams. These scams often perpetrated by third party websites who have found a niche to exploit the travelers of their hard-earned money. Most of the affected applicants have launched complaints of overcharging, a report by Travel and Leisure indicates. Travel and Leisure went on to warn applicants against paying more than 7 Canadian dollars for the eTA. The post indicates that those charging higher prices are often scammers. Better yet, the applicants are advised to acquire their electronic travel authorization from the official Government of Canada website.
Beyond Government Control
While the Canadian government has tried to prevent applicants from falling for the scams, they cannot take legal action against these third party websites as they indicate their lack of affiliation with the Canadian immigration department or the Canadian government. Some of the methods the government has used to warn of these frauds include videos such as the "Don't Get Scammed" released in October. Lack of information about the eTA and the application process by most travelers could be a reason for them to fall prey to the scammers. Most travelers have missed their flights and consequently important engagements due to lack of awareness about the travel requirements.
Purpose of the eTA
The electronic travel authorization is an electronic document applicable to visa-exempt travelers to Canada. The document was introduced in August 2016 and started functioning in November 2016. The Canadian government allowed a rollout period between 2015 and 2016 to allow travelers to be acquainted with the new travel requirement. The authorization is a pre-screening process in which travelers fill out an online form and answer a few questions at a fee of $7 CAD. To acquire the document, one also needs to have their valid passport, credit or debit card, and an email address. The electronic travel authorization has five-year validity period. The eTA may also expire with the expiry of the traveler's passport.