Travel
Tourists Return to Turkey
The country has been experiencing an increase in numbers, despite various travel warnings issued against the country.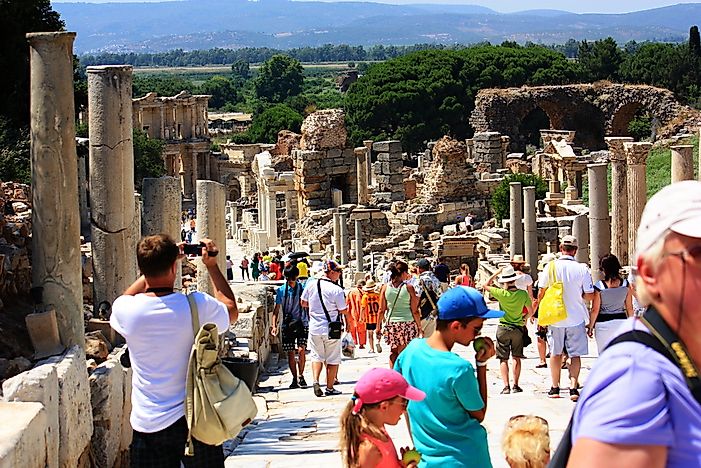 An Upwards Trend
According to the Financial Times, the Turkish Statistics Institute released its quarterly report on the economic situation in Turkey on July 31st, 2017. In the report, the institution reported that the country's tourism revenue had recorded an 8.7% increase from figures of 2016's second quarter. Tourism has been a key economic pillar in Turkey's economy for decades accounting for up to 12% of the country's GDP. Turkey has been one of the most important tourist destinations in the Mediterranean due to its historical and cultural attractions as well as its popular resort cities located in the coastal region of the country. The sector recorded its best performance in 2014 when about 42 million tourists visited the country, but figures have been dropping every year since, The Daily Sabah reported.
European Visitors Declining
According to data from Turkey's Ministry of Culture and Tourism, the Russian tourists had the biggest decline from over 3.65 million in 2015 to about 866,000 in 2016, followed by tourists from Germany whose numbers decreased from 5.58 million in 2015 to 3.89 million in 2016. Dutch tourist numbers also decreased from 1.23 million in 2015 to 906,000 in 2016. Data from the Turkish Statistics Institute report shows that 1.1 million tourists from Europe visited Turkey in the month of May which was a 20% decline in figures recorded during a similar period last year.
Travel Warnings Still Exist
In 2016, Turkey's tourism sector had been hit by its worst slump since 1999 after the country was embroiled in diplomatic wrangles with major global powers including Russia, the United States, and most recently with Germany. Increased security threats from the Islamic State have further compounded the problem. The United States was the first country to issue a travel advisory in September 2015 when it warned its citizens of the security threats from ISIS present in Turkey. Later in 2016, the United States issued a prohibition order to all US airline companies from conducting flights to and from Turkey in response to the 2016 Turkish attempted coup d'état.
Later, Russia banned its citizens from having charter holidays in Turkey in response to Turkey's military decision to shoot down a Russian jet flying near the Syria-Turkey border in 2015. While Moscow and Istanbul later worked out their differences, Russian tourists are still skeptical on the security situation in Turkey. Turkey's largest tourist country, Germany was next in line in July 2017 when the country issued a travel warning to its citizens after the Turkish government detained human rights activists and journalists.