Economics
Toronto's Housing Prices Bouncing Back Since Drop in 2017
Demand for housing is rapidly outpacing Toronto's housing market, leading to projections of steady gains.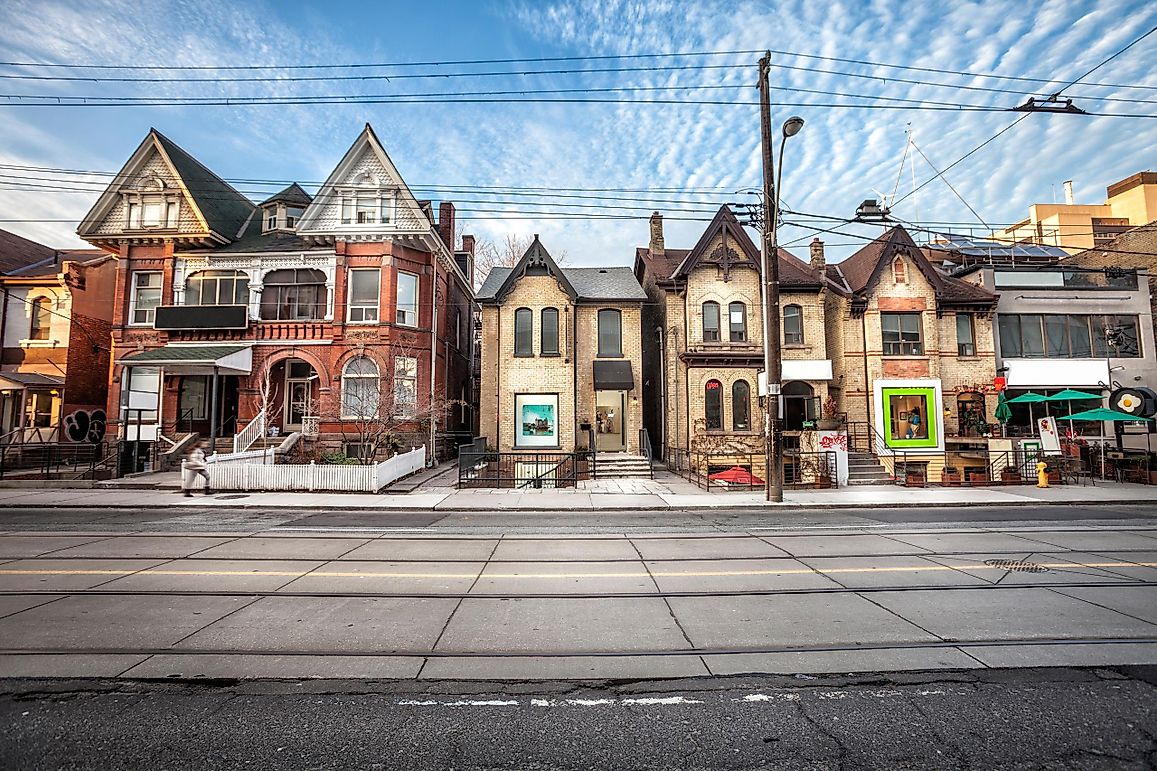 Toronto is Canada's most populous city with a population of about 2.7 million residents, and North America's fourth-largest city. It is a dynamic metropolis and a popular destination for people visiting or looking to settle in Canada. Living in Toronto can be expensive, particularly near downtown. Rent in the city is among the highest in the country. After a period of rising house prices throughout Canada that culminated in double digits in 2017 in some affluent cities such as Vancouver and Toronto, the housing market slowed significantly, thanks to the government's effort to reduce property inflation. However, Toronto's housing price started bouncing back in recent month and I now accelerating at the fastest annual rate.
Why Housing Prices Skyrocket in Toronto
A sharp drop in housing prices in the Greater Toronto Area affected the overall national housing prices which also saw a significant drop. The price decline in 2017 was the first decline since February 2013. However, there was sustained growth in property prices after the 2013 decline. The growth in housing prices, which peaked in April 2017 at $921,000, was a result of several factors. The average selling price of a home in Greater Toronto climbed by 33.2% in 2017 from the previous year.
Experts believe that the immigration of people from outside Canada into the city has been responsible for the skyrocketing housing prices. Lack of developable land is another reason often cited for soaring property prices in Toronto. Borrowing rates in Toronto is one of the lowest in Canada, making mortgages attractive and home buying affordable. Speculative buying is also a possible explanation for the growing property prices. Some investors purchase homes with the hope of selling them in the future for a profit.
Current and Future Growth 
Canada's housing market turned a corner in early 2019 and the prices are expected to increase modestly faster in the coming years. A strong domestic policy, lower mortgage rates, and rising immigration helped the housing market recover from a period of sustained decline. According to Canada Mortgage and Housing Corporation, home sales and prices are expected to rise in the next few years as the market bounces back from the 2017 drop. The rebound is expected to be supported by income and population growth. The strong migration into the Greater Toronto Area, lower than the expected interest rate, and the robust labor market is driving the demand for homes and new listing.
Construction activities in Toronto are also expected to continue in the coming months. Condos and high-rise markets which are the best sellers in the region will likely experience an average price growth. Condos recorded the biggest price increase over the past months, with princes in 2019 increasing by an average of 9.5% from 2018. Prices for single-family detached houses grew by 5.1%. The average home prices in Toronto grew by 7.1% from 2018 to $843,637 in November 2019. However, the price could not match the 2017 price which peaked at $921,000. Demand for rental units will remain strong throughout the recovery and growth period.
About the Author
John Misachi is a seasoned writer with 5+ years of experience. His favorite topics include finance, history, geography, agriculture, legal, and sports. 
This page was last updated on February 12, 2020.
Citations
Your MLA Citation
Your APA Citation
Your Chicago Citation
Your Harvard Citation
Remember to italicize the title of this article in your Harvard citation.