World Facts
Top World Atlas News Stories of 2018
Here's what had our readers captivated throughout the 2018 news cycle!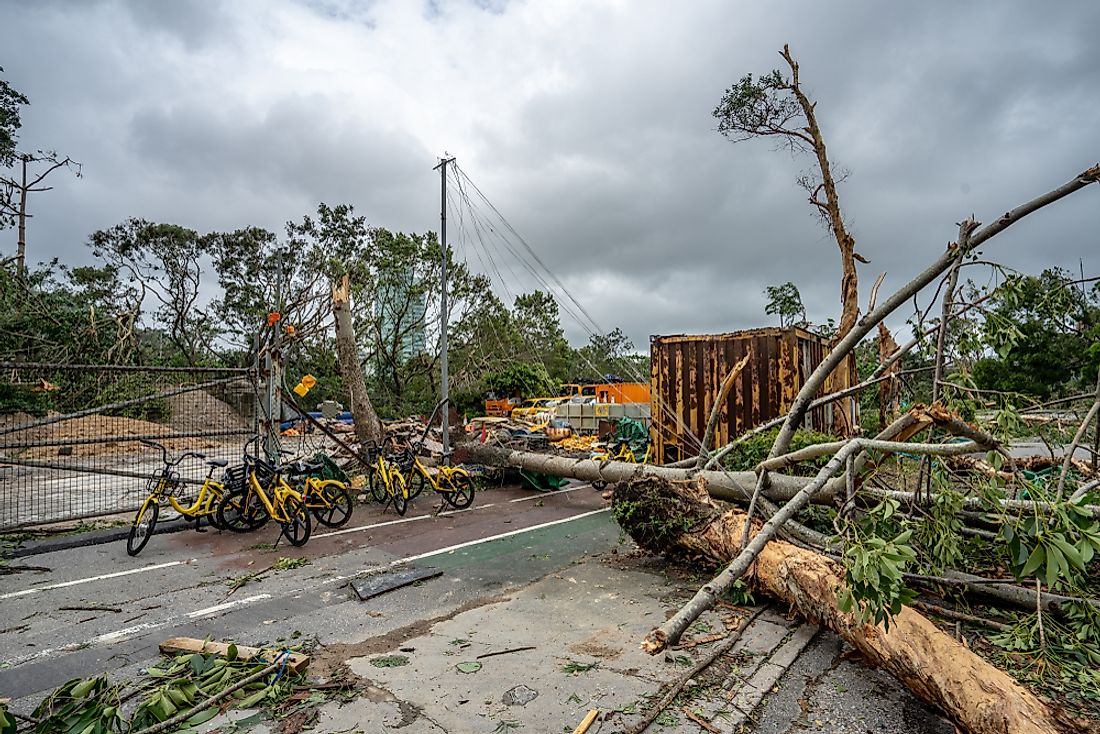 2018 was a big year for environmental news, from sinking Hawaiian islands to hurricanes to earthquakes. Here are some highlights from the World Atlas 2018 news cycle!
A mile-high wave produced by Typhoon Mangkhut hits the harbor in Hong Kong. Editorial credit: Matt Leung / Shutterstock.com.
In September of 2018, a Super Tycoon was predicted to reach parts of East and South East Asia. World Atlas reported that the typhoon was headed for Hong Kong and was set to have the potential for serious damage. Unfortunately, this turned out to be true as Typhoon Mangkhut resulted in 134 deaths. It was the worst typhoon to hit the Philippines since 2013 and the worst to hit Hong Kong since 1983.
In 2018, the governor of Alaska declared a "state of emergency". The purpose of the emergency was to sound the alarm for the rate with which native languages are disappearing in the state. There are 20 languages native to Alaska. However, just over 5% of the state's population are native speakers of these languages. Furthermore, less than 30% of the population speaks a native language.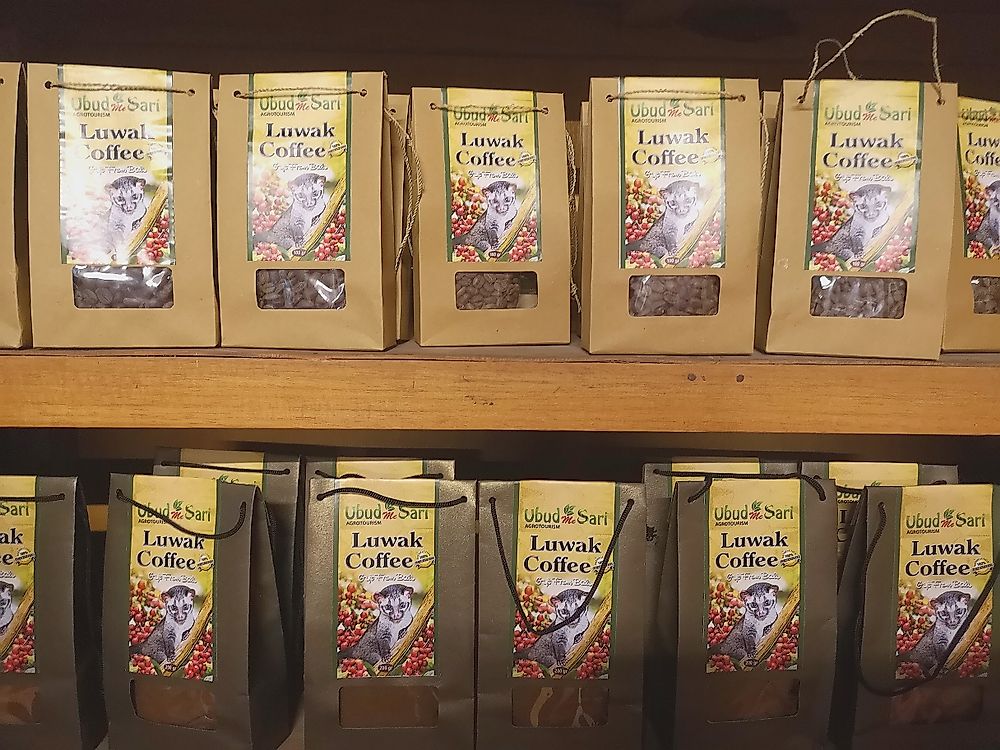 Luwak Coffee for sale in Bali, Indonesia. Editorial credit: YellowFootPrint / Shutterstock.com.
In recent years, kopi iuwak, also known as civet coffee, has gathered attention on the internet for its peculiar cultivation method which includes gathering the half-digested coffee beans from the feces of civets. This article focuses on the cruel conditions in which the civets that provide the coffee beans live in.
In the summer of 2018, anthropologists were shocked and delighted by the discovery of an ancient cemetery. Called the "oldest monument in East Africa", the cemetery is thought to date back 5,000 years.
Many people across the world were mystified and fascinated by the Greek town that got covered in spider webs in 2018. The large web, which measured up to 984 feet, came as a result of the hard work of Tetragnatha spiders, a species known for their large nests.
This page was last updated on December 7, 2018.
Citations
Your MLA Citation
Your APA Citation
Your Chicago Citation
Your Harvard Citation
Remember to italicize the title of this article in your Harvard citation.