Travel
Cheapest Vacation Cities In The US
Looking to take a vacation within the US but have a tight budget? Take a look at these least expensive US cities that are perfect for vacations including Las Vegas and Miami.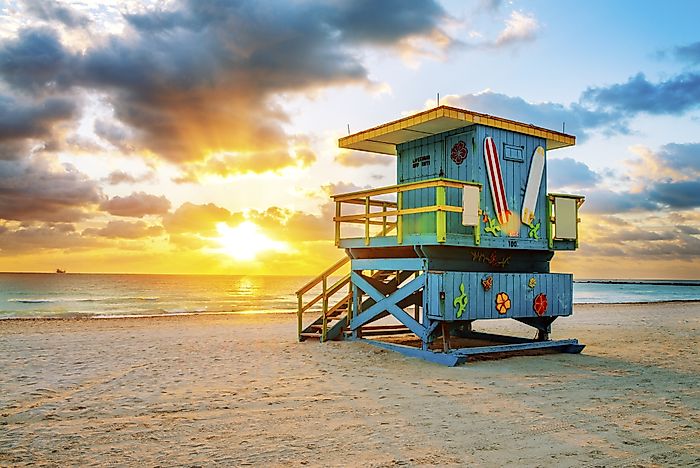 More people like to take a vacation in this summer in the US than was the case in 2011. Even though the economy is looking up, most people when planning a vacation in the US think about they can cut costs. If you are a frugal minded vacationer who is looking for the least expensive U.S. cities for vacation by average daily cost, the following should help you make a wise decision.
A trip to Las Vegas can prove to be a good option because it is a city with the lowest average daily cost. In fact, the average daily cost in Las Vegas is a mere 276.03 dollars. If you want your dollar to travel further then this is the city that you should heading to. If you really are on a budget and you want to enjoy an enjoyable vacation in a US city then Las Vegas is where you will find what you are looking for.
If Las Vegas is not on your menu then why not think about heading to Miami? The average daily cost in this city is just 311 dollars. And, if that still does not suit you then why not head to Atlanta where the average daily cost is just 314 dollars.
Typically, a vacation in the US costs about 1180 dollars per person. This is quite a lot when you consider that you will have to pay for 3 or 4 or even 5 people. However, the cost of your vacation is going to depend on a number of factors. If you are planning to take a vacation on an important day like on the fourth of July then you will have to pay more than what you would have to pay at another time of the year. Also, you need to be patient because the more patience you show the easier it is to find accommodation to suit both your budget as well as your taste. Also, keep in mind that your vacation will be more enjoyable if you visit a city in the US where there are many things to do.
Savannah is a southern city that is an excellent vacation destination for those who are looking for the least expensive US cities for vacation by average daily cost. This city is famous for its low costs and in addition it has plenty to offer to the vacationer including outstanding architectural marvels and fine restaurants, which serve up delightful and hefty portions of the best Southern dishes. The room rates are also very budget friendly and so there is no excuse for not staying here for a couple of nights.
If you are culturally minded then you may want to check out New Orleans. The average daily cost in this city is just 323.36 dollars. This cultural getaway has lots to offer and there are plenty of budget hotels out there that are situated in the most historic parts of the city. Best of all, you also get to sample some excellent Cajun cuisine. If you are not fussy about how much the average daily cost is then you may want to check out vacation cities in the US like Minneapolis and Denver.
Cheapest Vacation Cities In The US
View information as a:
List
Chart
| | | |
| --- | --- | --- |
| 1 | Las Vegas, NV | 276.03 |
| 2 | Miami, FL | 311.29 |
| 3 | Atlanta, GA | 314.31 |
| 4 | Orlando, FL | 322.99 |
| 5 | New Orleans, LA | 323.36 |
| 6 | Houston, TX | 338.25 |
| 7 | Dallas, TX | 339.09 |
| 8 | Philadelphia, PA | 352.43 |
| 9 | Minneapolis, MN | 354.50 |
| 10 | Denver, CO | 366.38 |