Travel
Most Expensive Cities In The US
If you are looking to go on vacation in the United States and budget is not a concern, take a look at the top expensive cities in the US for vacations.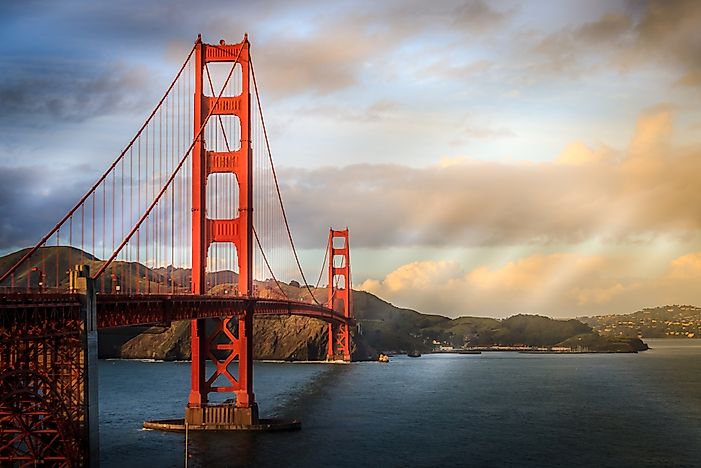 You don't need to go all the way to Europe to spend lots of money on a vacation. Staying in the country, depending on the city, will end up costing you a pretty penny. There are some cities that are really expensive. Surprisingly, the cost of taking a vacation in the US is now a bit more budget friendly than before. Even so, there are a few cities like San Francisco and New York City that are really expensive in so far as their average daily costs go. Check out the list of most expensive US cities for vacation by average daily cost before planning your next vacation.
A survey was conducted of the most expensive cities for vacation by average daily cost and found that San Francisco headed the list. It has moved up three places to overtake New York in the 2014 survey. The average cost of living in a hotel in San Francisco was 381 dollars and a trip by taxi in the city would cost you about 24 dollars. If you were planning on enjoying a couple of cocktails in the city and you also wanted to eat dinner at a restaurant in San Francisco then you would end up paying a hefty amount.
In fact, the average cost of staying in San Francisco was about 507 dollars, which is twice what you would be paying in a city like Las Vegas, which is considered the cheapest US city for vacation by average daily cost. San Francisco would only serve as a perfect destination for a vacation if you don't want to pay the high cost of a vacation in London or Paris because only these two cities are more expensive for a vacation than San Francisco.
New York City is the second most expensive city for a vacation based on its average daily cost. The cost of living in this city is about twice that of the cost of living in a city like Mississippi. Close on the heels of New York City there are a few other American cities that are very expensive and these include Washington DC and Boston as well as San Francisco.
If you take a vacation to New York City then you will be paying twice what it would have cost you to enjoy the same lifestyle in Mississippi's Marshall County. Boston ranks number three in the list of most expensive US cities for vacation by average daily cost. Here, the cost of staying in the city in a hotel would be about 491.06 dollars.
The only good news for vacationers who want to visit a city in the US is that the prices of hotel stay in the US have fallen in 15 of the 20 cities. The average cost of hotel stay in the US has come down by approximately 6 percent. Even so, the prices of hotels in the northwest have risen although prices of hotels in Orlando and Honolulu, in particular, have cooled off lately.
Most Expensive Cities In The US
View information as a:
List
Chart
| | | |
| --- | --- | --- |
| 1 | San Francisco, CA | 507.75 |
| 2 | New York City, NY | 501.16 |
| 3 | Boston, MA | 491.06 |
| 4 | Seattle, WA | 483.76 |
| 5 | Honolulu, HI | 431.18 |
| 6 | Chicago, IL | 422.83 |
| 7 | Los Angeles, CA | 408.49 |
| 8 | Washington, D.C. | 401.14 |
| 9 | Portland, OR | 391.95 |
| 10 | San Diego, CA | 391.12 |