World Facts
The Youngest State Leaders To Assume Office Since 1900
Although age is generally equated to experience in the world of politics, there have been instances of young leaders.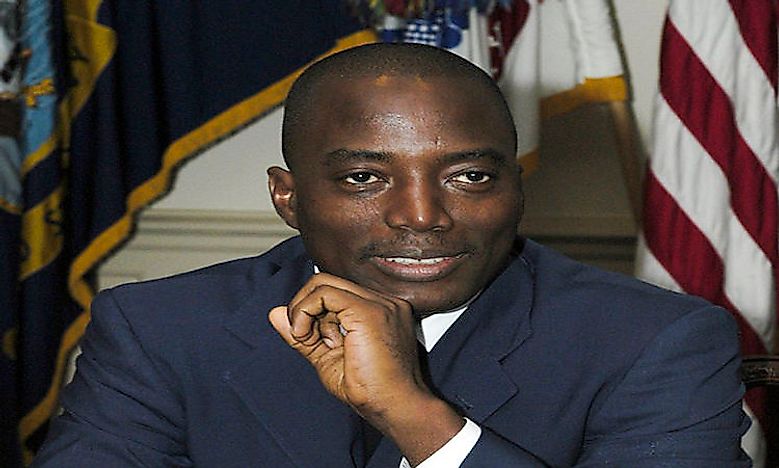 Generally, age is positively related to professional experience. This idea is particularly true in politics, where people often believe that age means more work experience and thus, more knowledge. In turn, this assumed knowledge is related to an assumed likelihood of political success. In fact, the majority of state leaders around the world are older than 40 years of age. However, in some instances, young individuals (those under 30 years of age) have taken state leadership positions. This article takes a look at some of the youngest state leaders to assume office since 1900.
Jean-Claude Duvalier
Jean-Claude Duvalier came into the presidency of Haiti at the young age of 19, making him the youngest, non-royal leader in history. He became president in 1971 after the death of his father and served until 1986, when he was overthrown during the Haitian Revolution. Under his rule, US President Nixon renewed international aid to Haiti. US-Haiti relations were not so friendly under the Carter administration, but again improved under US President Reagan. To secure this relationship, Duvalier reiterated his opinion against communism.
President Duvalier is remembered for maintaining an illegal reserve of government money, which was never tracked. After being overthrown, he sought refuge in France. He returned to Haiti in 2011 and was subsequently arrested and charged with corruption and human rights abuse. In February of 2013, he pled not-guilty to the charges and suffered a fatal heart attack in October of 2014.
Valentine Strasser
At the age of 25, Valentine Strasser became Head of State of Sierra Leone. He served in this position from 1992 until 1996, after participating in a military coup that overthrew President Joseph Saidu Momoh. Prior to becoming Head of State, Strasser served as a soldier in the war against the Revolutionary United Front (RUF). Tired of fighting with insufficient equipment, the soldiers marched into the state house, forcing the President to flee. When Strasser was unsuccessful at achieving peace as Head of State, members of his own party, the National Provisional Ruling Council, removed him from office. He went to the United Kingdom for 1 year, was later denied entry to Gambia, and now lives in Sierra Leone again. Here, he runs a small institution that teaches computer skills to young children.
Maria Lea Pedini-Angelini
Maria Lea Pedini-Angelini makes the list of youngest state leaders to assume office since 1900 for becoming Captain Regent of San Marino at the age of 26. In 1972, San Marino passed a law which prohibited the exclusion of women from the position. Pedini-Angelini holds not only the distinction of being the first woman Captain Regent of San Marino, but is also the youngest woman to hold a position of state leadership since 1900. The Captain Regent position is held by 2 people simultaneously for a 6-month term. She served from April of 1981 to October of 1981 and shared this position with Gastone Pasolini. After this, she went on to become the Director of the Ministry of Government and Foreign Affairs. Additionally, she has served as the non-resident Ambassador to Sweden, Denmark, Norway, France, and Hungary.
Two other leaders became leaders at this age as well: Michel Micombero and Dogsomyn Bodoo.
A complete list of the youngest state leaders since 1900 can be found in the chart published below.
The Youngest State Leaders To Assume Office Since 1900
| Rank | Name | Position | Born | Assumed office | Age |
| --- | --- | --- | --- | --- | --- |
| 1 | Jean-Claude Duvalier | President of Haiti | 1951 | 1971 | 19 |
| 2 | Valentine Strasser | President of Sierra Leone | 1967 | 1992 | 25 |
| 3 | Maria Lea Pedini-Angelini | Captain Regent of San Marino | 1954 | 1981 | 26 |
| 4 | Michel Micombero | President of Burundi | 1940 | 1966 | 26 |
| 5 | Dogsomyn Bodoo | Prime Minister of Mongolia | 1895 | 1921 | 26 |
| 6 | Andrea Zafferani | Captain Regent of San Marino | 1982 | 2010 | 27 |
| 7 | Giovanni Lonfernini | Captain Regent of San Marino | 1976 | 2003 | 27 |
| 8 | Gloriana Ranocchini | Captain Regent of San Marino | 1957 | 1984 | 27 |
| 9 | Abdessalam Jalloud | Prime Minister of Libya | 1944 | 1972 | 27 |
| 10 | Muammar Gaddafi | Guide of the Revolution | 1942 | 1969 | 27 |
| 11 | Ahmet Zogu | Prime Minister of Albania | 1895 | 1922 | 27 |
| 12 | Kim Jong-un | Supreme Leader of North Korea | 1983 | 2011 | 28 |
| 13 | Mario Frick | Prime Minister of Liechtenstein | 1965 | 1993 | 28 |
| 14 | Samuel Doe | President of Liberia | 1951 | 1980 | 28 |
| 15 | Ieremia Tabai | President of Kiribati | 1950 | 1979 | 28 |
| 16 | Sheikh Maktoum bin Rashid Al Maktoum | Prime Minister of the United Arab Emirates | 1943 | 1971 | 28 |
| 17 | Giuliano Gozi | Captain Regent of San Marino | 1894 | 1923 | 28 |
| 18 | Joseph Kabila | President of the Democratic Republic of the Congo | 1971 | 2001 | 29 |
| 19 | Yahya Jammeh | President of the Gambia | 1965 | 1994 | 29 |
| 20 | Souley Abdoulaye | Prime Minister of Niger | 1965 | 1994 | 29 |
| 21 | Milo Đukanović | Prime Minister of Montenegro | 1962 | 1991 | 29 |
| 22 | Branko Crvenkovski | Prime Minister of Macedonia | 1962 | 1992 | 29 |
| 23 | Muhammad Ali Haitham | Prime Minister of South Yemen | 1940 | 1969 | 29 |
| 24 | Gnassingbé Eyadéma | President of Togo | 1937 | 1967 | 29 |
| 25 | Lhendup Dorji | Prime Minister of Bhutan | 1935 | 1964 | 29 |
| 26 | Jamtsangiin Damdinsüren | Chairman of the Presidium of Mongolia | 1898 | 1927 | 29 |
| 27 | Roque González Garza | President of Mexico | 1885 | 1915 | 29 |
| 28 | Ilir Meta | Prime Minister of Albania | 1969 | 1999 | 30 |
| 29 | Pandeli Majko | Prime Minister of Albania | 1967 | 1998 | 30 |
| 30 | Jean-Baptiste Bagaza | President of Burundi | 1946 | 1976 | 30 |
| 31 | Bernard Dowiyogo | President of Nauru | 1946 | 1976 | 30 |
| 32 | Marien Ngouabi | President of the Republic of the Congo | 1938 | 1969 | 30 |
| 33 | Sadiq al-Mahdi | Prime Minister of Sudan | 1935 | 1966 | 30 |
| 34 | David Dacko | President of the Central African Republic | 1930 | 1960 | 30 |