Did You Know
The Mandela Effect And 10 Examples That Will Blow Your Mind
The Mandela Effect got its name in 2013 when Nelson Mandela died. The weird thing about his death was that millions of people were certain that he died in the 1980s.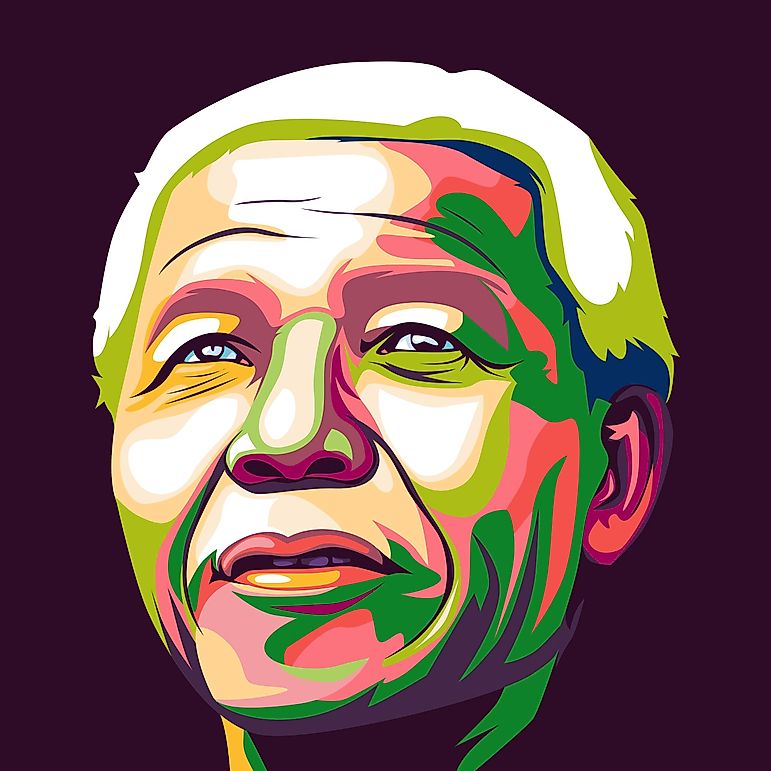 You have probably heard of the term the Mandela Effect plenty of times and are aware of what it is exactly. For those that do not know, however, the easiest way to explain this phenomenon would be to say that it is a situation where many people start believing something happened when it actually did not. It may seem strange, but it has happened multiple times throughout the past. The most famous example is, of course, the one that got the phenomenon its name.
The Mandela Effect got its name in 2013 when Nelson Mandela died. The weird thing about his death was that millions of people were certain that he died in the 1980s, and were completely convinced that he has been dead for some time. They even believed they watched his funeral on TV. However, those memories were false; it never happened. This is the reason why this phenomenon is so fascinating, and it shows how people can have false memories. This was not the only time it happened either, and we will name some of the crazier examples from recent years.
"Luke, I Am Your Father"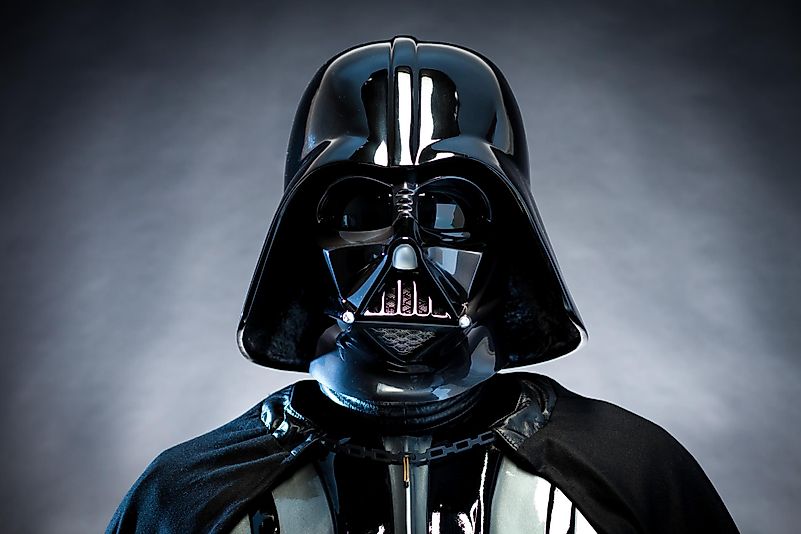 Everyone knows this legendary line, even the people that never saw the original Star Wars. Darth Vader says it, word for word, "Luke, I am your father," except he does not. The actual line is a bit different. What he says is, "No, I am your father." He does mention Luke's name throughout the scene, but one of the most iconic lines in film history is not what most people remember it to be. It is a clear case of false memory.
Jiffy Peanut Butter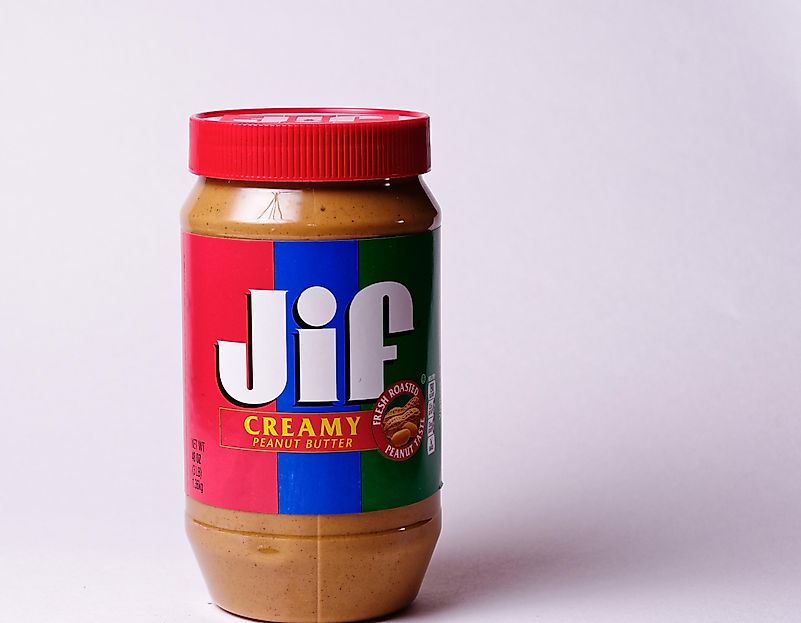 Another extreme case of the Mandela effect is the Jiffy peanut butter. Many people considered this brand of peanut butter to be real for years. However, it never existed even though they claimed to have eaten it during their childhoods. There is no actual explanation for this, other than the fact that people combined the names of two existing peanut butter brands, Jif and Skippy. Still, some people refuse to accept that Jiffy is not real, and are still searching for the proof of its existence.
The Flintstones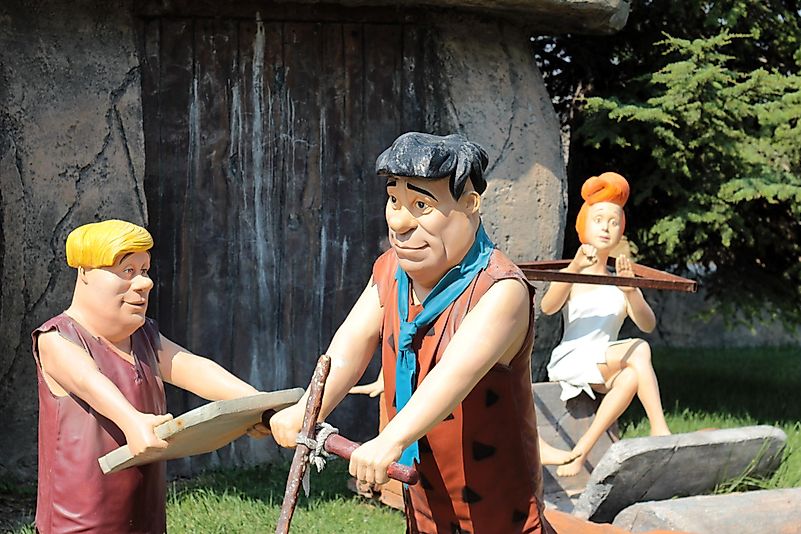 Come on, admit it, you thought it was the Flinstones, with just one t, didn't you? This is a very common misconception that a lot of people have, and another extremely well-known case of the Mandela Effect. While a missing letter T from a show's title may seem like a small thing, it is still relevant for this topic, just for the sheer amount of people that remembered it falsely.
Curious George And His Tail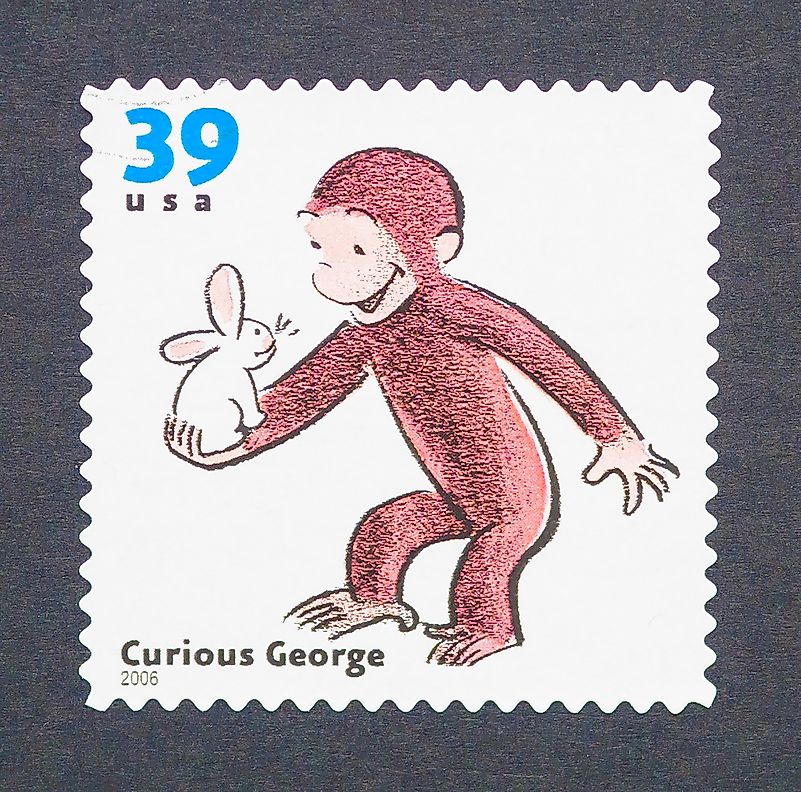 Believe it or not, Curious George never had a tail. Also, many people believe that he did have a tail. This created large amounts of debates on the internet, which is pretty ridiculous if you ask us. However, it is another perfect and weird example of the Mandela Effect. The fact that people are actually debating whether a cartoon monkey had a tail or not might be weirder than the false memory itself, though. The world we are living in is crazy indeed!
Comparing Life To A Box Of Chocolates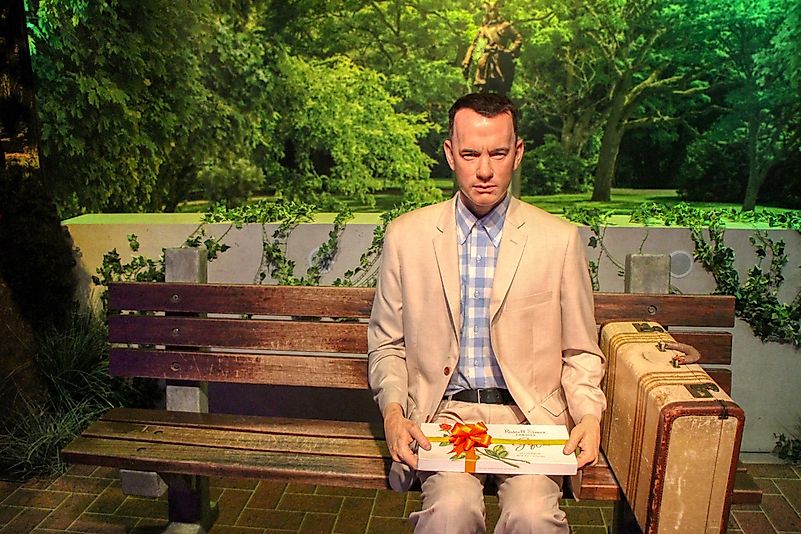 Another movie quote that people remember falsely. This time it is from the movie Forrest Gump. You all know the quote, "Life is like a box of chocolates, you never know what you're gonna get." We have all said it numerous times, but believe it or not, the actual quote is a bit different. It goes, "Life WAS like a box of chocolates…". It is a small change, but relevant enough for this topic, seeing as how almost everyone remembers the quote falsely.
The Lindbergh Baby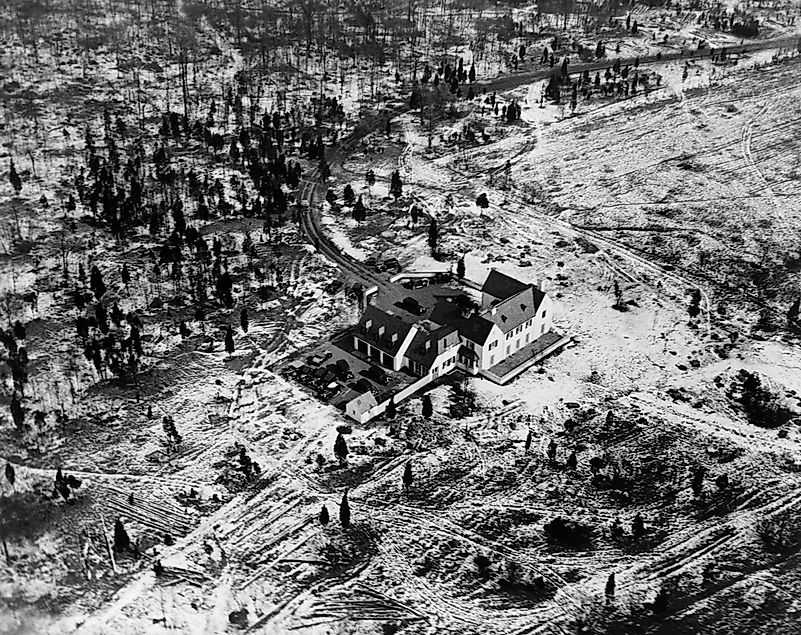 This kidnapping case from 1932 is often referenced everywhere as remaining unsolved. It has become an urban legend of sorts, with people remembering that the case went cold and neither the kidnapped baby nor the kidnapper ever being found. This is wrong. The baby's body was found two months after it was kidnapped, and the perpetrator was arrested two years later. He was found guilty and sentenced to death. But it seems as if people collectively chose to forget that part.
JFK's Assassination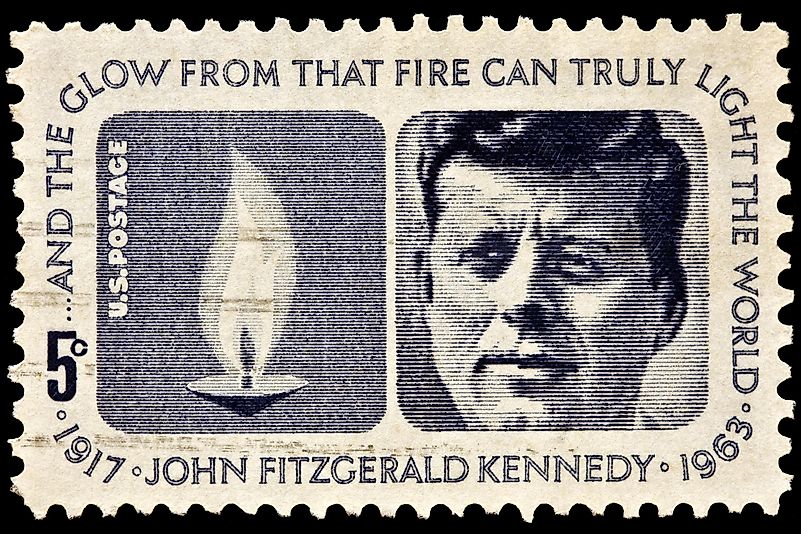 The footage of the assassination of John F. Kennedy is so well-known it was seen by people of all ages. If you ask anyone how many passengers were in the car, the answer will most likely be four. It is a common misconception that there were two people in the front seats with JFK and Jackie in the back. However, this is another false memory, as there were actually six people in the car. It was a limousine with extra jump seats. Many were shocked when they learned this.
"Mirror, Mirror, On The Wall"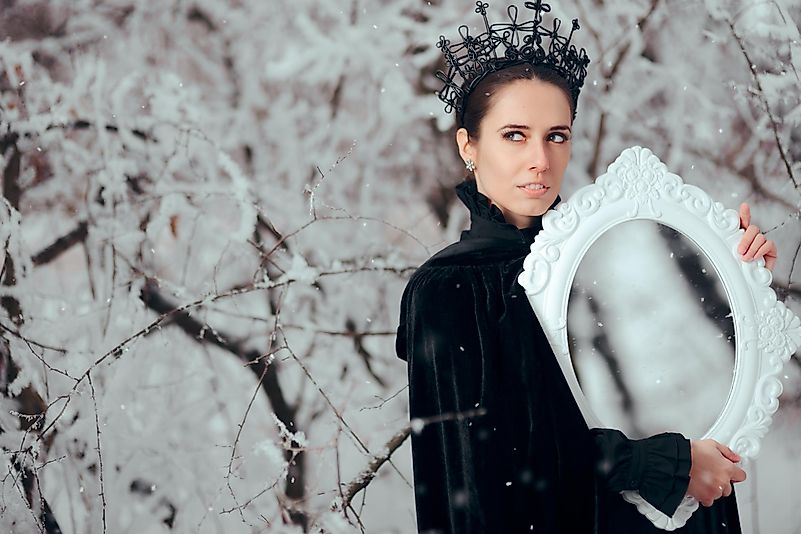 Another well-known quote from the Disney animated feature film Snow White and the Seven Dwarfs, this one is said by the Evil Queen in front of the magic mirror. However, she did not say a mirror twice, despite almost everyone believing she did. The actual quote starts with a "Magic mirror on the wall…". It seems people just cannot get movie quotes right!
Shazaam
This false memory is quite common, and there is a big chance you remember it as well. Many people believed that the comedian Sinbad starred in a movie called Shazaam in the early 1990s. He supposedly played a genie in it. However, this never happened. There was a movie called Kazaam where basketball player Shaquille O'Neal plays a genie, but it is from 1996. Many people were certain in the existence of the Sinbad movie, and no one is sure what the reason for this false memory is.
Gremlins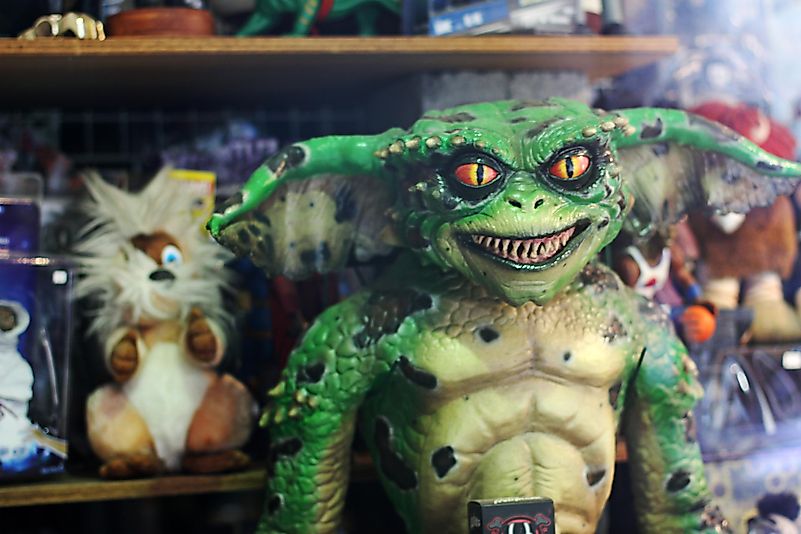 This cult classic movie was released in 1984, but everyone seems to remember the name of the Gremlin wrong. Its name was Stripe, but people firmly believe that it was Spike. Guess we just like to remember movies from our childhood wrong. This seems like a small thing, but the number of people that were certain that the wrong name is right is astounding. The Mandela effect really works in mysterious ways.
About the Author
Antonia is a sociologist and an anglicist by education, but a writer and a behavior enthusiast by inclination. If she's not writing, editing or reading, you can usually find her snuggling with her huge dog or being obsessed with a new true-crime podcast. She also has a (questionably) healthy appreciation for avocados and Seinfeld.
This page was last updated on May 5, 2020.
Citations
Your MLA Citation
Your APA Citation
Your Chicago Citation
Your Harvard Citation
Remember to italicize the title of this article in your Harvard citation.