Environment
The Karaganda (Qaraghandy) Region Of Kazakhstan
This relatively flat and arid region of Kazakhstan was once used by the Soviets to house a number of forced labor camps.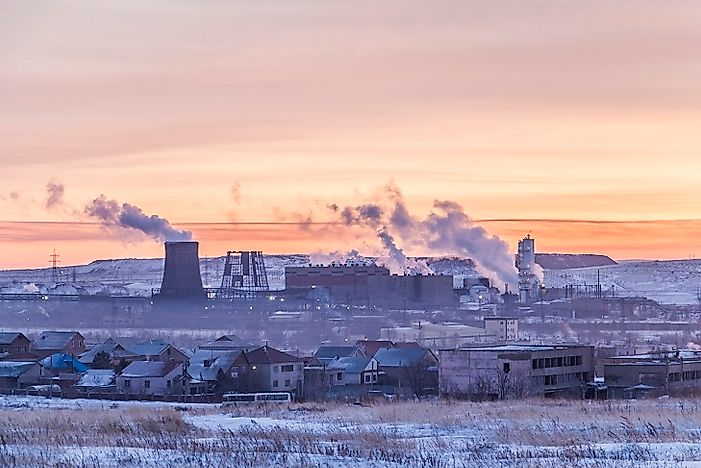 Description
Qaraghandy, most popularly known as Karaganda, is the capital of the region of the same name in Kazakhstan near Russia. It is ranked at the fourth number as the most populous city in this region. The city has derived its name from the caragana bush, and it also lies in the center of the Qaraghandy coal basin area. It is said to be the second-largest city in Kazakhstan, and the Karaganda is also the home of hero of the World War II who is popular in this area, and his name was Nurken Abdirov.
Historical Role
The city was often rated as an old town on the city maps and seen being exploited by the Irtysh River to the Qaraghandy area which was a semi-arid region.
Modern Significance
With the modernization of the Karaganda urban areas, not only the coal mining but many more industries, like cement, light industry, and food plants, have developed in the region. The city also has a large number of museums, design and research institutes, higher educational institutions, medical institutes, and theaters. It also has a famous football club based in Shakhtyor stadium named FC Shakhter Karagandy, who are currently the reigning champions of Kazakhstan Premier League. Another religious thing famous for this city is that it is the seat of the Roman Catholic Diocese which is based in Karaganda region.
Habitat and Biodiversity
The habitat and biodiversity of the region include plant cover which is covering the region, such as rare species like turan ga, willows, rushes, and reeds. The rare sight of white swans swimming in Lake Balkhash is beautiful and carries a symbolic effect too and they can be found in many inaccessible parts too. One can even find the pelicans that are said to rule the area, alongside golden-eyes, muskrats, pheasants, and egrets. The animals and birds found in the area are wild boars found in reed thickets, as well as hares, wolfs, foxes, ducks, and pigeons. Fishes like pikes, perches, catfish, marinkas, and breams can also be found in the lakes.
Environmental Threats and Territorial Disputes
The most severe environmental threats which the Karaganda region is facing arise from nuclear radiation sites of the Soviet Union era. This radioactive pollution is significantly notable in the area. Furthermore, the region has faced the electromagnetic pulse effect which was so severe that one of its major electric power plants was set on fire once as a result.