The History of Times Square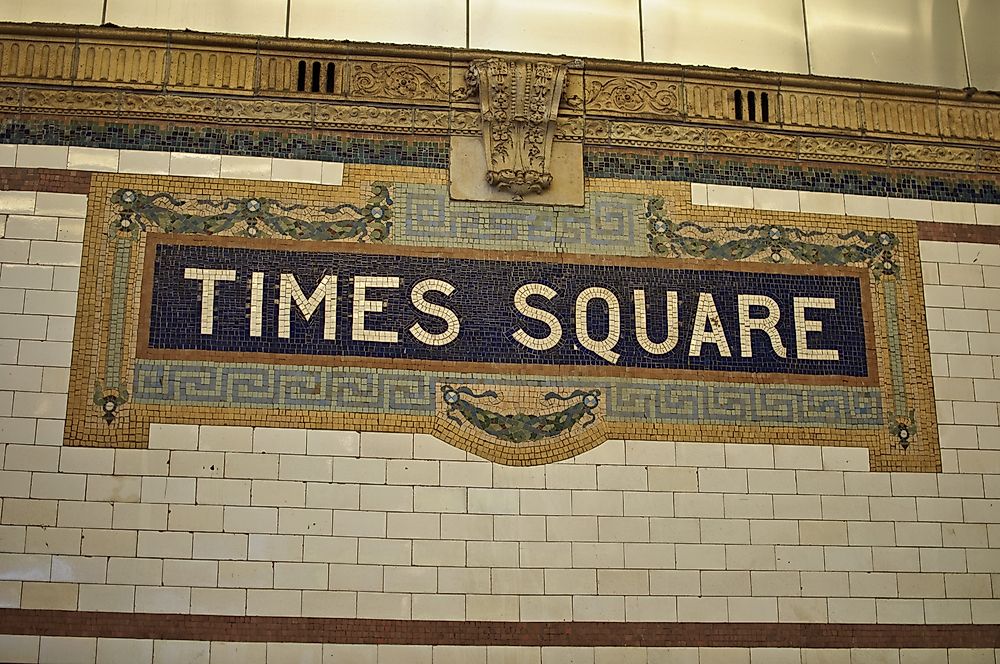 The History of Times Square
Times Square is a major tourist destination, commercial intersection, and entertainment center in Midtown Manhattan, at the junction of Broadway and Seventh Avenue. It has continued to serve several functions in its 300-year history, particularly as an entertainment hub and tourist destination receiving an average of 360,000 visitors daily. Times Square is also home to screens and billboards for advertisements.
Early history 18th and 19th Centuries
When Manhattan was first inhabited, three small streams converged near the present day 10th Avenue and 4th Street. The three streams formed what was known as the Great Kill and steadily streamed down the Reed Valley to empty into the Hudson River. When the Great Kill River and the swamp area were drained to increase land for settlement, the path along the river was renamed Longacre Square. For over one hundred years was a famous horse-drawn carriage making center. As the city continued to grow in the 19th century, more commercial establishments sprang up. The lower Manhattan area continued to industrialize as big shipping companies, steel and coal mining was established.
The 20th Century
Longacre Square grew and became a vibrant place with the introduction of electricity, and theaters and cafes were built along Great White Way (now Broadway) in the early 1900s. In 1904, Adolph S. Ochs moved the operations of the New York Times to a new skyscraper on the 42nd Street at Longacre Square, which had been on the site for almost a decade, having been opened in November 1899. Adolph convinced the Mayor, George McClellan to build a substation and on April 8, 1904, the area was named Times Square. A few weeks later the first electrified advertisement was seen on the side of the bank at the corner of the 46th street and Broadway. On the December 31st, 1907 the first New Year's Eve ball was dropped. However, beginning around the time of the Great Depression in the 1930s, brothels, gambling dens, burlesque halls, and dime houses began to take the place of office towers. It was a decline that would continue past the end of WWII, and through the 1960s and 1980s where New York politics went through a time of political corruption and scandal. Crime rates increased with each decade, and by late 1980 the street was referred to as the "darkest corner of America". The area was the site of a mass urban renewal project under Mayor Giuliani in the mid-1990s
21st Century
Time Square today is one of New York's most visited tourist attractions, with 360,000 pedestrians each day translating to 131,000,000 visitors every year. In 2013, Times Tower received 128,794,000 visitors, which was more than the visitors to all the Disney theme parks all over the world.