Travel
The Eleven Australian Convict Sites: UNESCO World Heritage Site In Australia
The 11 penal sites constituting the Australian Convict Sites serve as the pre-eminent examples of the world's convict era.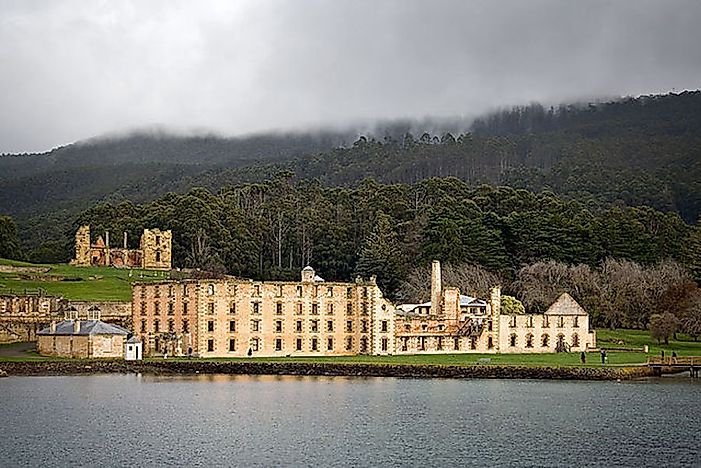 The Australian Convict Sites consist of eleven former penal settlements that were established by the British Empire in Australia throughout the late 18th and mid-19th centuries. The heritage sites are scattered all over Australia from Fremantle to Sydney, Norfolk Island, and Tasmania. Over 165,000 people including men, women, and children were condemned by the British justice system and sent to the convict sites between 1787 and 1868. Each site had a specific purpose regarding imprisonment and rehabilitation.
11. Fremantle Prison (Freemantle, Western Australia)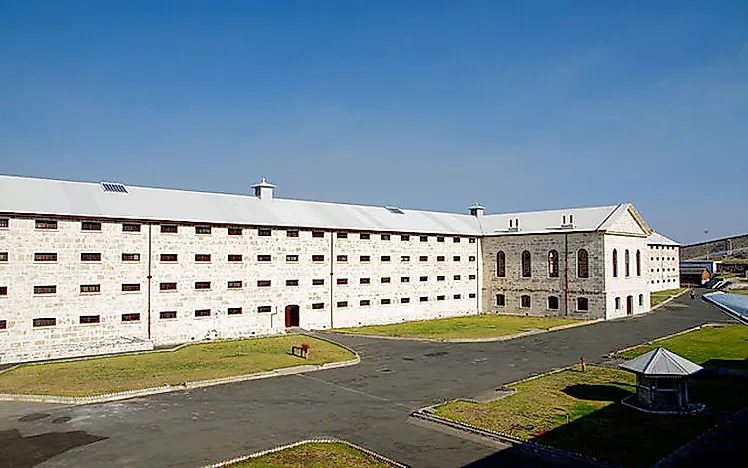 Fremantle Prison is located in Western Australia on a 15-acre site. It was initially known as the Convict Establishment (or just The Establishment). The construction of the prison was done using convicts, and began in 1851 with completion in 1859. Until 1886, it was used only for convicts transported to Australia from Britain until intake of local prisoners began. The prison had a reputation for mistreatment of prisoners, through brutal tactics in his early history that slowly evolved into more subtle nuances in its later years. Prison conditions remained relatively unchanged until a prisoner revolt 1988 occurred with several guards taken hostage. A fire started in the prison during the riots resulted in $2 million worth of damages. Fremantle Prison was closed in 1991.
10. Port Arthur (Port Arthur, Tasmania)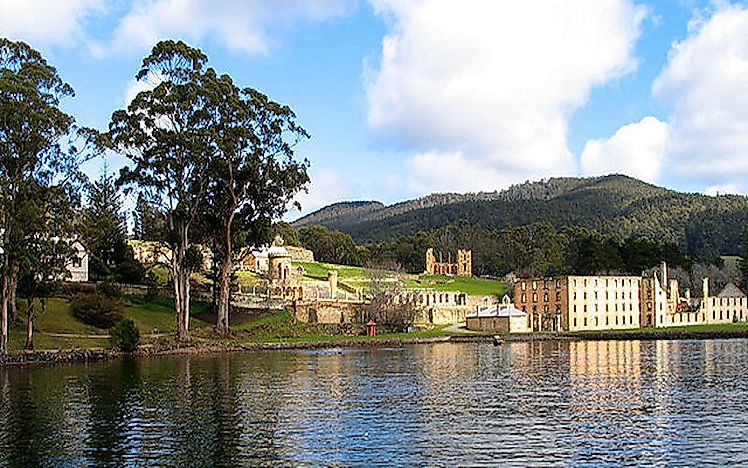 Port Arthur is a former convict settlement in Tasmania and a significant heritage area in Australia. Port Arthur is the best existing example of large-scale convict site and a major tourist attraction in Tasmania. Use of the prison was designated for the most serious of British criminals. As such, the prison was home to a very intense security system. Throughout its years of operation, Port Arthur gained a reputation for the brute psychological punishment that was inflicted on the prisoners. Prisoners were forced to wear hoods and remain silent, and many developed mental illness from the lack of sights and sound. It is said that the water surrounding the Port Arthur prison was infested with sharks, a fact that was passed along to the prisoners by the administration. Prisoner escape was said to be impossible. The prison closed in 1877.
9. Darlington Probation Station (Maria Island, Tasmania)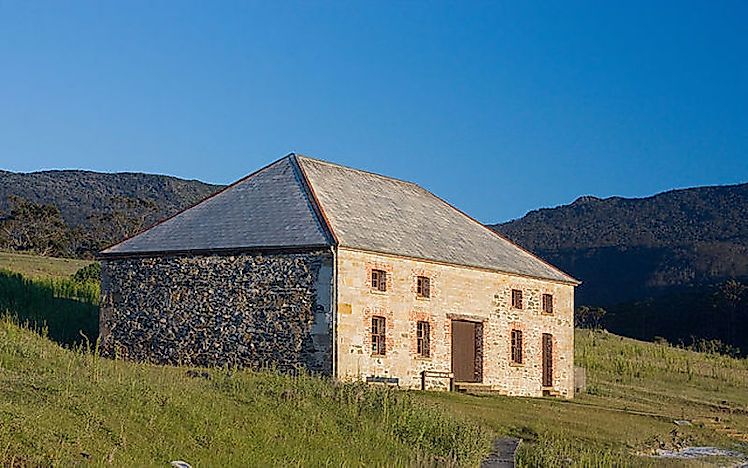 Darlington Probation Station was a convict settlement on Maria Island in Tasmania. The convict penal settlement was used as a prison from 1825 to 1832 and served as convict probation from 1842 to 1850 during the later stages of convict management in Australia. The probation station is characterized by 14 convict buildings and ruins which are well preserved and represent key features of the probation system. The Darlington Probation Station is regarded as the most outstanding representative example of the 78 convict probations stations built in Tasmania. The site is inscribed onto the Australian National Heritage List.
8. Coal Mines Historic Site (Norfolk Bay, Tasmania)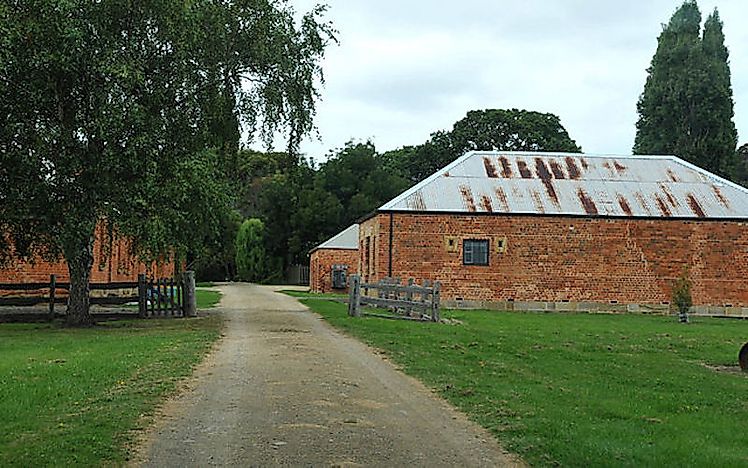 Coal Mines Historic Site is a major site that gives insight into the convict history in Australia and the use of convicts as a source of cheap labor. The site in Tasmania was used as convict probation for 15 years from 1833 to 1848. The site was also the first functioning coal mine. As convict probation, the site was used to punish the "worst class" offenders from Port Arthur. The Coal Mines Historic Site is now used as a collection site for ruins and landscape modification. The site was inscribed on the World Heritage list as among the most well-preserved large-scale convict site.
7. Cascades Female Factory (South Hobart, Tasmania)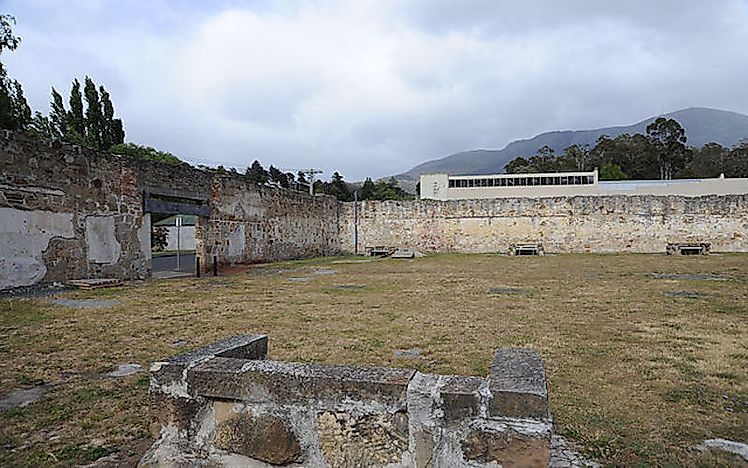 Cascades Female Factory was a workhouse used by female convicts. The factory was operational between 1828 and 1856 and was used by the British to increase its sphere of influence as well as punish and reform female convicts. The factory was intended to separate female convicts from negative influence and the "temptation of Hobart". It was also to protect the community from what was viewed as the convict's immoral behavior. Due to its location in a swampy place, the factory was characterized by poor sanitation, diseases, and deaths among convicts. Cascades Female Factory is the only remaining female factory in Australia.
6. Brickendon and Woolmers Estates (Longford, Tasmania)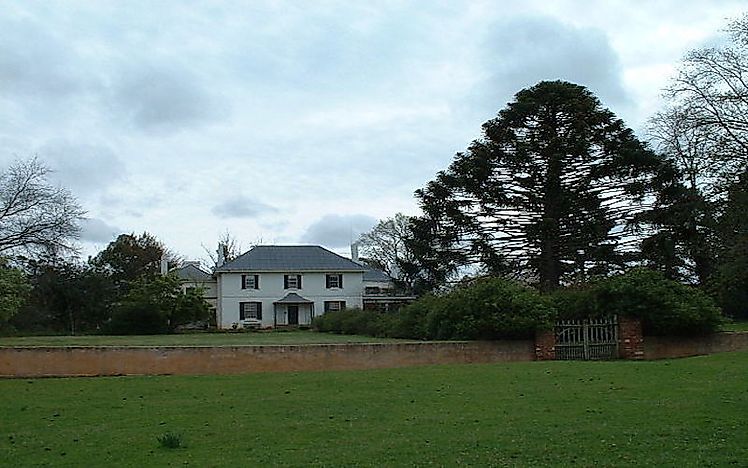 Brickendon and Woolmers Estates are farming estates located in Tasmania. Woolmers Estate was founded in 1817 and consists of national Rose Garden, coach house, and manor house. Brickendon was one of the ancestral homes of the Archer family founded in 1824. The estate consists of a village, manor house, and a working farm. The manor houses built on Brickendon and Woolmers Estates were constructed in convict-Georgian style. Both estates once had the second highest number of convict workers in Australia. The stunning landscape is characterized by magnificent heritage gardens and great collections of convict constructed houses.
5. Kingston and Arthurs Vale Historic Area (Norfolk Island)
Kingston and Arthurs Vale Historic Area is located on Norfolk Island in the southern Pacific Ocean. It is of outstanding significance to Australia as convict settlements. The large buildings on the site span back to the era of British Empire convicts to eastern Australia between 1788 and 1855. The buildings on the Kingston and Arthurs Vale Historic Area are collections of colonial Georgian building with most of the buildings lost through demolition and neglect. The remaining buildings have been restored through a restoration program which began in the 1970s.
4. Old Government House (Parramatta, New South Wales)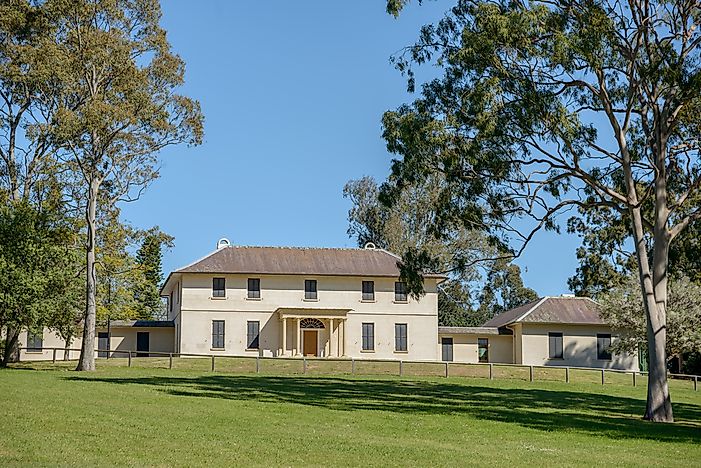 Old Government House was a convict built country residence which was used by almost ten early governors of the New South Wales from 1800 to 1847. It is currently a property of national and international cultural significance. The Old Government House, situated on 260-acre land, is the oldest public building in Australia. It is an example of direct translation of the English building forms to Australia. The building is open for public tours.
3. Hyde Park Barracks (Sydney, New South Wales)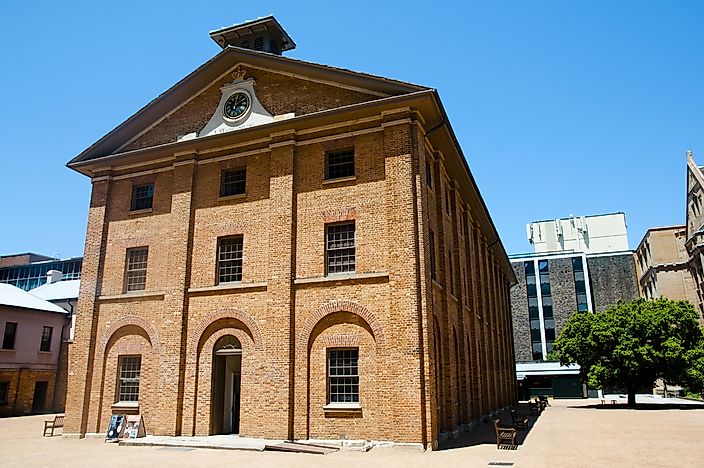 Convict architect Francis Greenway designed Hyde Park Barracks. It was constructed in 1819 for male convicts including both boys and men. It was constructed by convict labor under the command of Governor Lachlan Macquarie. The convict station provided lodging for male convicts who were working in government employment. Hyde Park Barracks was closed in 1848 and has since had many occupants, including government offices and low courts. The refurbished Hyde Park Barracks is now open to visitors.
2. Great North Road (Sydney, New South Wales)
Great North Road was built to link Sydney to the fertile Hunter Valley. The road was built by convicts between 1825 and 1836 and features 162 miles of rugged terrain inhospitable to agriculture. Some of the sections of the road were constructed to a notably high standard. However, the road fell into a quick disuse due to the lack of water and horse feed along the road. An alternative means of getting to Hunters Valley was also developed. Some parts of the Great North Road were also absorbed into the rural and urban road network. The road is of cultural significance and has been included as part of World Heritage property in Australia.
1. Cockatoo Island Convict Site (Sydney, New South Wales)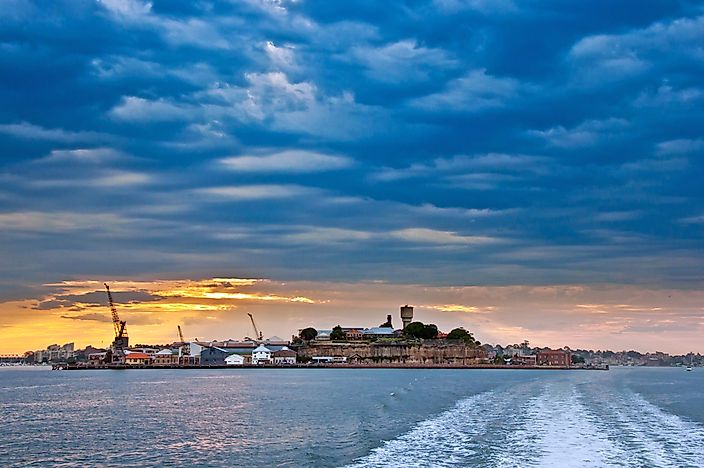 Cockatoo Island Convict Site is located at the junction Parramatta and Lane Cove Rivers in New South Wales. The island originally rose to 58 feet above sea level and covered an area of 32 acres but has since been expanded to cover 44 acres. Cockatoo Island Convict Site operated as a convict penal settlement between 1839 and 1869. It was primarily meant for secondary punishment for convicts who had committed an offense for the subsequent times against the colonies. Today, it retains some of the remnants of its past glory with the prison buildings listed as world heritage site alongside other 10 Australian convict sites.
This page was last updated on April 25, 2017.
Citations
Your MLA Citation
Your APA Citation
Your Chicago Citation
Your Harvard Citation
Remember to italicize the title of this article in your Harvard citation.