Society
The Coolest Neighborhoods in America
Every city is home to that one neighborhood that seems to stand out above all the rest.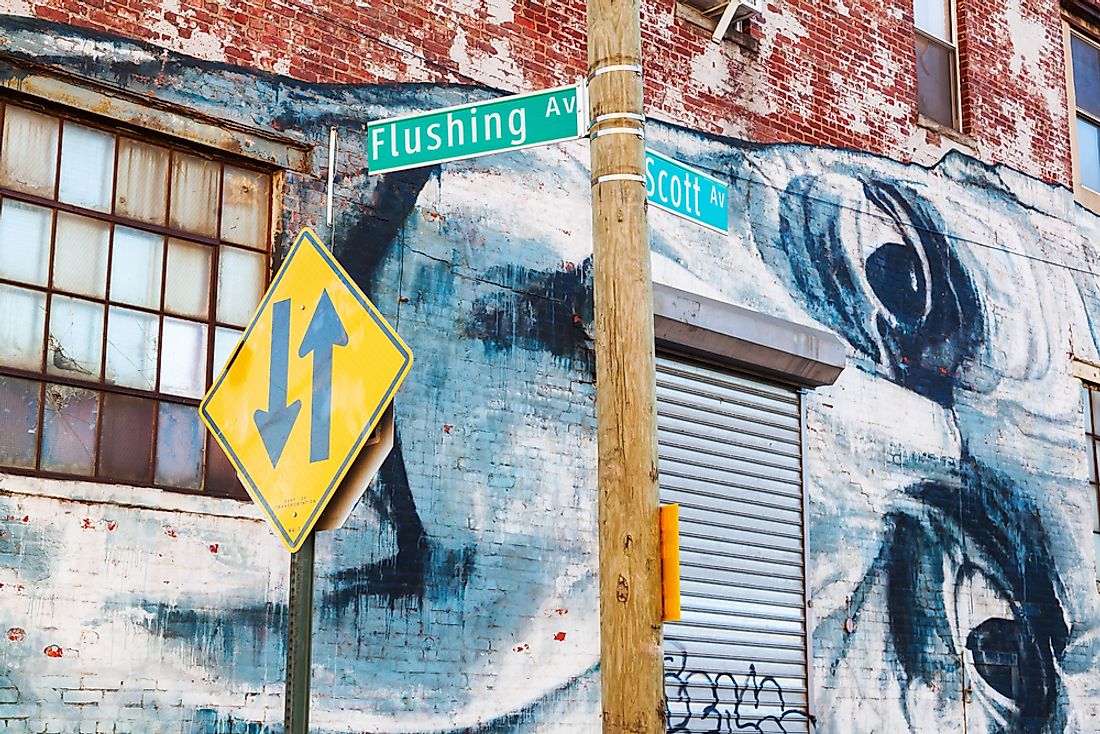 Identifying America's coolest neighborhoods is no easy task. After all, every city tends to have that one neighborhood that stands out above the rest for its trendy watering holes, great community vibe, and unique aesthetic. However, throughout the country, there are a select few neighborhoods that tend to stand out above the rest. This list contains such places.
10. Lyndale, Minneapolis, Minnesota
Most of the residents of Lyndale, a vibrant quarter of Minneapolis, Minnesota, fall within the 18-34 age bracket. The area is famous for hosting a number of art galleries and for producing successful artists. Several art fairs and festivals take place within the neighbourhood annually. Lyndale offers various housing opportunities from homes, condos, apartments and business premises. Reputable stores in the neighbourhood include Cliché, Proper and Prim and Pharmacie. There are also great eateries, bars, coffee shops, restaurants and night clubs to be found in the area.
9. East Austin, Austin, Texas
Majority of East Austin residents are young, with the median age being approximately 32.5 years. It has overtaken other neighbourhoods in Austin with its sprouting galleries, studios, food trucks, cocktail bars, boutiques and cafes. Most of the area residents support local businesses and the stores cater to both high end and budget spending. The night life is full of zest with top of the range bars and music venues like whistler's and Skylark Lounge. The area also has top notch health and fitness amenities.
8. Old Fourth Ward, Atlanta, Georgia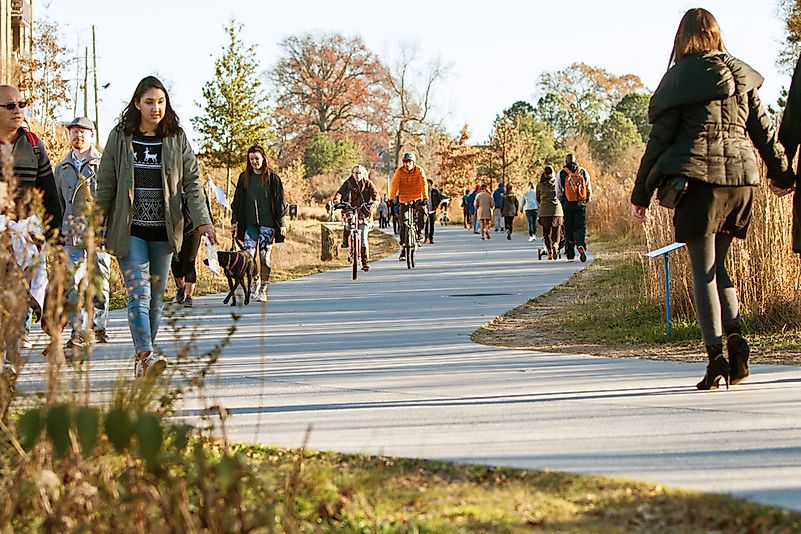 The architecture in the neighbourhood is impressive with great looking apartments to be found within its limits. Besides the modern structures, you can also find beautiful historic structures in the area. Most of the people residing in Old Fourth Ward are artists, young professionals and millennials. It is a great place for homebuyers since the rates are affordable. Its renowned parks such as Historic Fourth Ward Park which hosts a variety of events and the skateboard park are some of its most popular places for socializing. The Ponce City Market is also a highlight of the neighbourhood.
7. Bushwick, Brooklyn, New York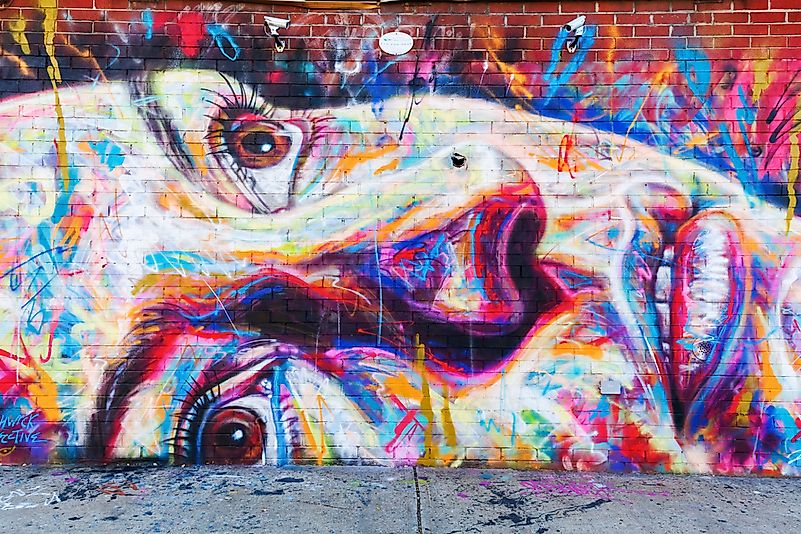 Traditionally a working class neighborhood, the name Bushwick has become more and more synonymous with "hipster" culture in New York in recent years. Originally populated by mostly German immigrants, the neighborhood is now home to a notable Hispanic population. Bushwick is a colourful area with beautiful street art increasingly becoming a trend. The neighbourhood is also home to some of the most interesting galleries in New York like The Bogart and Storefront Ten Eyck. Eating out in Bushwick is fun and the restaurants offer world class dining experience. The night clubs, music venues and cocktail bars are unrivalled, even in the hotbed of culture that is Brooklyn.
6. West Seattle, Seattle, Washington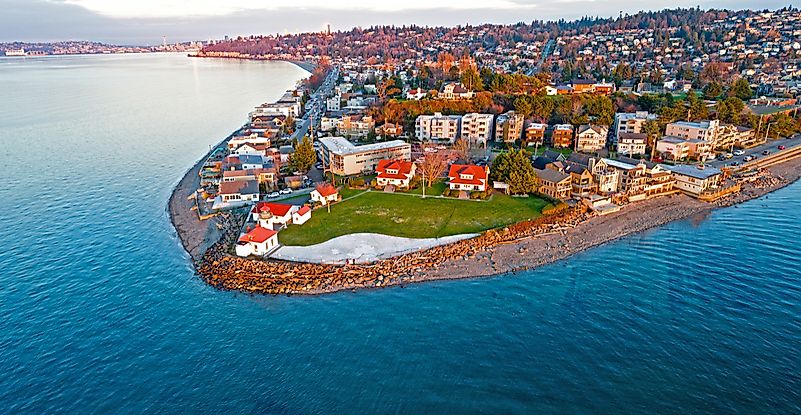 West Seattle is actually the name of one of the thirteen districts of the city of Seattle. It encompasses a large area, and is somewhat geographically cut off from the rest of the city. This neighborhood is an unique addition to our list, as its vibe tends to lean less towards "big city hip" and more towards "small town chic". The area is known for its array of outdoor activities, including the long strip of beach at Alki Point that is popular among families.
5. Wicker Park, Chicago, Illinois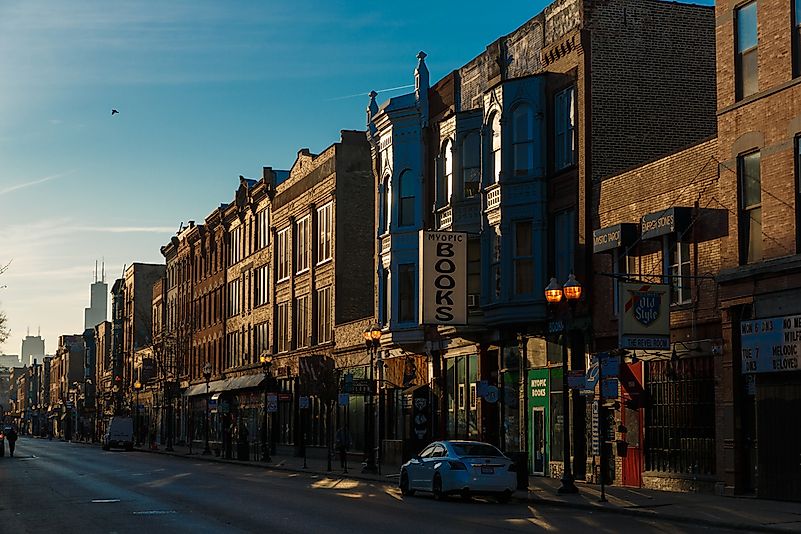 The neighbourhood of Wicker Park is one of the trendiest areas in Illinois, with young and cool residents, many of whom are musicians and artists. It has a rich artistic history and is home to several galleries like the famous Flatiron Building. Many businesses here are also art-centric. There are high end stores in the area such as Levi's and Aldo and Urban Outfitters. The neighbourhood boasts many restaurants, pubs, bars as well as retail shops. It is a first choice residential area for millennials in Chicago, which means it is always bursting with life.
4. Over-the-Rhine, Cincinnati, Ohio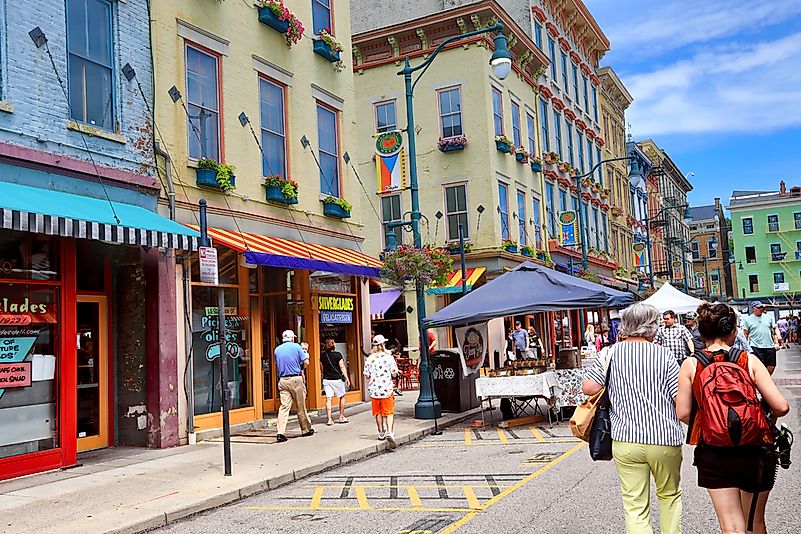 One of the oldest neighborhoods in Cincinnati, Over-the-Rhine remains popular with the younger generation. One of the outstanding features in Over-the-Rhine is its historic buildings. Most of the people living in the neighbourhood are young metropolitan professionals. The Victorian style Symphony Hotel and the Taste of Belgium eatery are some of the most prominent establishments in the area. Washington Park is best known for its huge music events and the retail stores. The boutiques in the neighbourhood offer shoppers an exceptionally unique shopping experience.
3. Wynwood, Miami, Florida
Wynwood is one of the most photographed neighbourhoods in the world, mostly thanks to its unique graffiti and street art. Even beyond the streets, Wynwood is an art hub with about 70 galleries within its borders. Fashion in this stylish neighbourhood is also a big industry, with a lot of wholesale and retail apparel stores located within it. One can also dine in the classic restaurants of Wynwood like the Wynwood Kitchen and Bar, Beaker and Grey, KYU and Alter, one of the best restaurants in Miami. The neighbourhood also boasts a buzzing nightlife with leading craft beer bars and night clubs.
2. Corktown, Detroit, Michigan
The historically rich neighbourhood in Detroit is now characterized by various developments and sprouting bars, hotels, coffee shops and restaurants. Establishments like Two James Spirits have their own distillery and serve clients their own made liquor. The neighbourhood is also a favourite with artists with centres like Corktown Studios promoting art in the area by giving artists exhibition space. The neighbourhood has also attracted jewellers, designers and real estate developers. Its affordable housing attracts a lot of young people.
1. Benson, Omaha, Nebraska
It is one of the emerging and coolest neighbourhoods in America with its urban art and thriving businesses. The 402 Arts Collective offers great opportunities for all kinds of artists and here, young talents are also nurtured. The neighbourhood tattoo parlours offer professional body art services and are popular with the hip generation. The area also has many restaurants and bars that feature live performing artists. The coffee shops and pizzerias such as Virtuoso offer some of the finest eating out encounters in Omaha. It also offers a variety of excellent shopping stores.
This page was last updated on August 4, 2017.
Citations
Your MLA Citation
Your APA Citation
Your Chicago Citation
Your Harvard Citation
Remember to italicize the title of this article in your Harvard citation.