Economics
Cheap Date Index - How Much A Date Cost Around The World
If your about to go on a trip and you are also looking for love and open minded to dating, you might want to take into consideration which cities will cost you less when it comes to dating.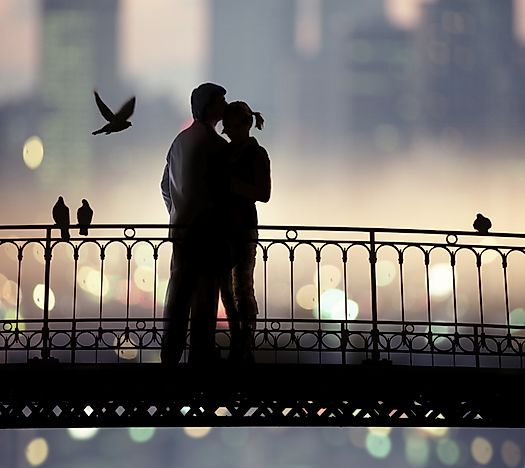 Getting the man or woman of your life is not an easy endeavur and many at times, the frustrations and challenges that characterize it have normally discouraged many from keeping up the chase. Truth of the matter, however, is that there are many factors that determine whether or not that dream partner of yours will end up on your side. These factors can range from the less common ones like language barrier to the more common ones like dating costs. Consider yourself a tourist or a mere traveler who wishes to take your chances with a dating partner in a foreign city, would the prospects be brighter or dimmer?
Cities around the world vary in terms of average costs of dating, and the competitiveness of any given city will depend on various factors. This article will take an in depth look into some of the determinants of the cheap date index in selected cities around the world.
Talk about dating in a foreign city and what first springs to mind is cab rides. This is especially so because you have to make those multiple rides to such places as pubs, amusement parks or any other social and recreational venues - never forget a cab ride is not only a means of convenience but also a magical experience in itself. The cab rates offered in various cities will therefore greatly influence the number of visitors traveling to those cities for the very reason of dating.
The relative prices of beer in various cities also influence the overall date index in those cities. Before opting to include beer as part of your dating escapade in a given city, you may want to put into consideration the various factors that dictate beer prices in these cities, like religious attitudes as well as the general society take on drinking. The choice of beer may also be put into account, for instance it is not unusual to find one city having favorable wine prices while another city of similar standing may have fairer rates in regards to other types of beer.
If the idea of beer does not resonate well with you, then soft drinks will readily come in handy. As opposed to hard drinks, soft drinks are highly available and as such, the question of choice may not be pertinent here. However, availability is one thing and price quite the other and based on the going rates of these drinks in various cities, the average date index may be greatly influenced.
In this time and age, a dating experience would not be complete without a movie for two. Movie rates differ too in different cities and if you are the kind who has such high an affinity for the big screen, then you will find it a little necessary to establish the rates for a movie for two, as this will help you make an informed choice on which city is more favorable.
Lastly, you want to leave a lasting impression on your dating experience with a little treat of MacDonald's burgers. Unknown to many, the price of this trendy diet of the 21st century in various cities has a considerable influence on the number of people visiting those cities for the purpose of dating.
In conclusion, when it comes to average costs of a cheap date, various cities around the world offer different treats that contribute to their overall success as tourist destination. A point worth noting is the fact that these trends vary from city to city, which explains why cities like Mexico City, Jakarta, Manila and Mumbai have been successful lately in this regard.
Cheap Date Index - How Much A Date Cost Around The World
View information as a:
List
Chart
| Rank | Cities Worldwide | Average Cost (US. $) |
| --- | --- | --- |
| 1 | London | 121.41 |
| 2 | Wellington | 110.98 |
| 3 | Edinburgh | 109.68 |
| 4 | Berlin | 104.80 |
| 5 | Sydney | 104.01 |
| 6 | Paris | 103.55 |
| 7 | Tokyo | 99.61 |
| 8 | Frankfurt | 98.34 |
| 9 | Melbourne | 96.67 |
| 10 | Auckland | 95.85 |
| 11 | New York City | 93.20 |
| 12 | Toronto | 91.18 |
| 13 | San Francisco | 88.72 |
| 14 | Boston | 86.73 |
| 15 | Chicago | 80.15 |
| 16 | Ottawa | 71.33 |
| 17 | Moscow | 69.37 |
| 18 | Sao Paulo | 62.29 |
| 19 | Singapore | 61.84 |
| 20 | Shanghai | 60.53 |
| 21 | Hong Kong | 60.20 |
| 22 | Rio de Janeiro | 59.09 |
| 23 | Beijing | 50.17 |
| 24 | Johannesburg | 40.26 |
| 25 | Cape Town | 36.76 |
| 26 | Kuala Lumpur | 35.92 |
| 27 | Mexico City | 32.60 |
| 28 | Jakarta | 31.47 |
| 29 | Bangalore | 26.44 |
| 30 | Manila | 26.26 |
| 31 | New Delhi | 25.18 |
| 32 | Mumbai | 23.04 |