Did You Know
The 10 Worst Jobs For Your Physical Health
Every profession has inherent risks, but some pose more dangers to one's physical well-being.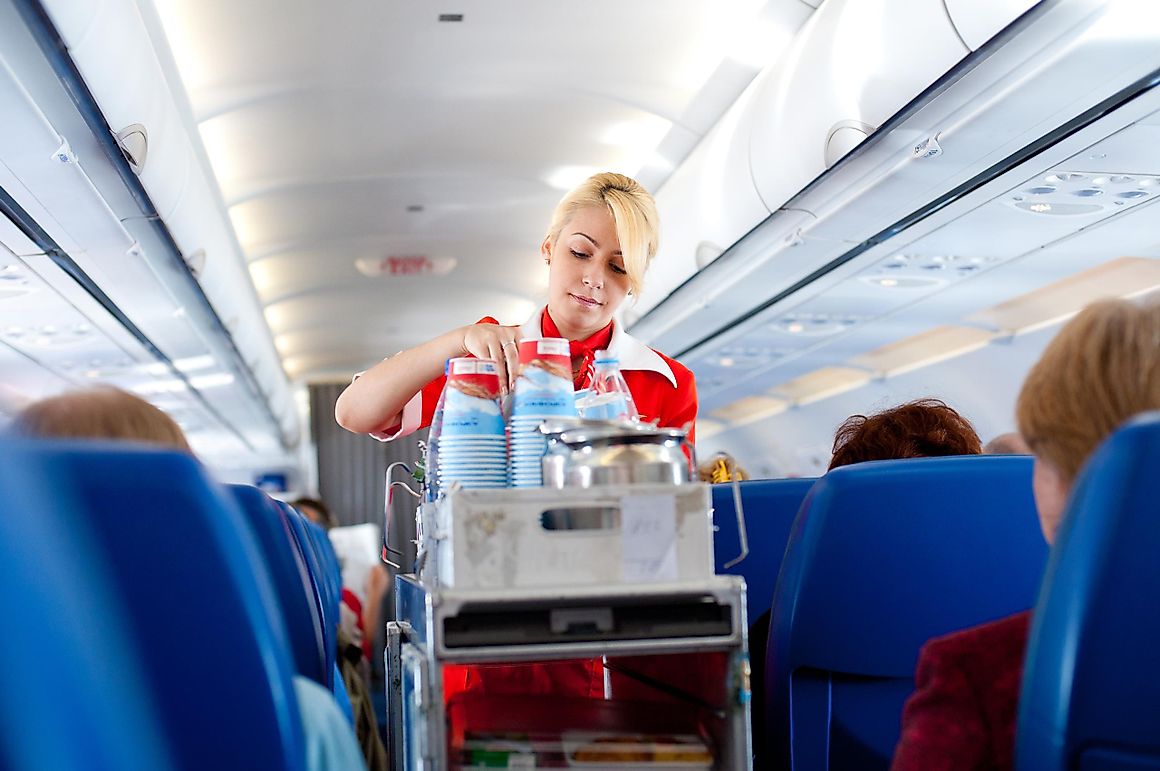 Every profession has inherent risks, but some pose more dangers to one's physical well-being. Hazardous environments can lead to short- and long-term injuries, illnesses, and even fatalities. Here are some of the worst jobs for your physical health.
10. Firefighters and Police Officers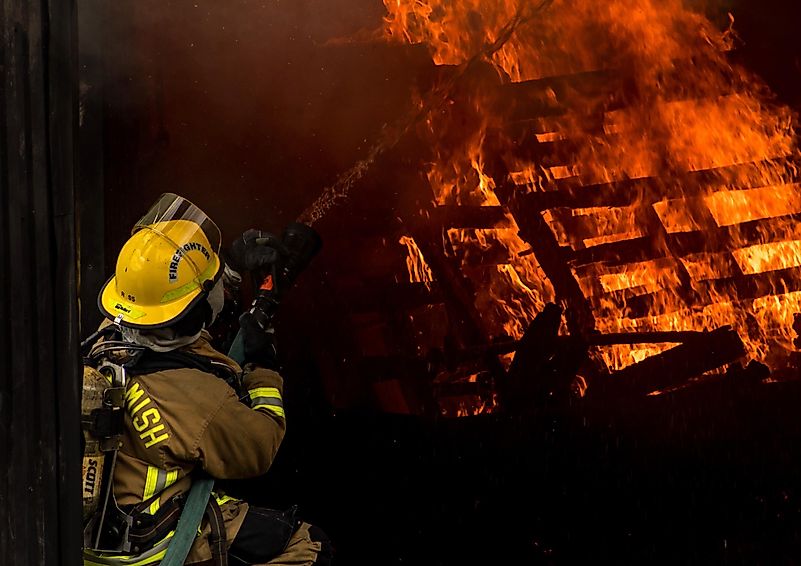 The Bureau of Labor Statistics reports that both firefighters and law enforcement officers have high injury and illness rates. The threat of being burned, falling, or being attacked by a violent criminal is only part of the story. These emergency responders also die from heart attacks or suffer from smoke inhalation. The unpredictability of these jobs can be difficult to live with.
9. Roofers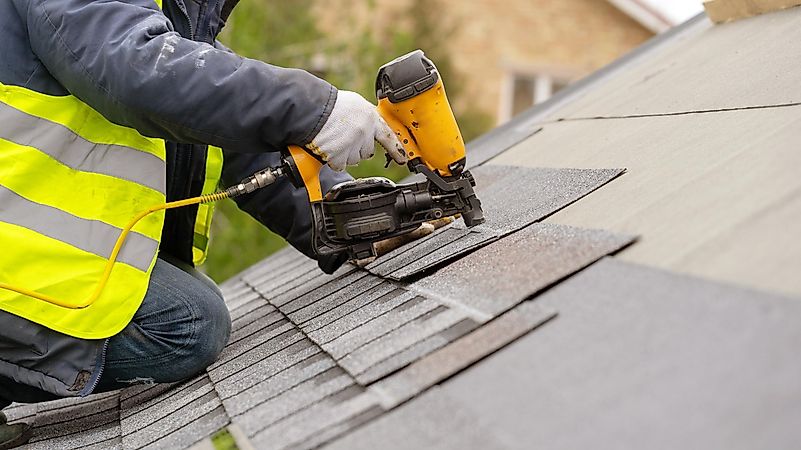 It is obvious why working up high on a rooftop is so dangerous, but there are other dangers that these workers face. Roofers work with chemicals and tars, and can also come into contact with exposed power lines. They also lift heavy materials, breathe in dust and fumes, and use tools like cranes, power tools, and saws.
8. Flight Attendants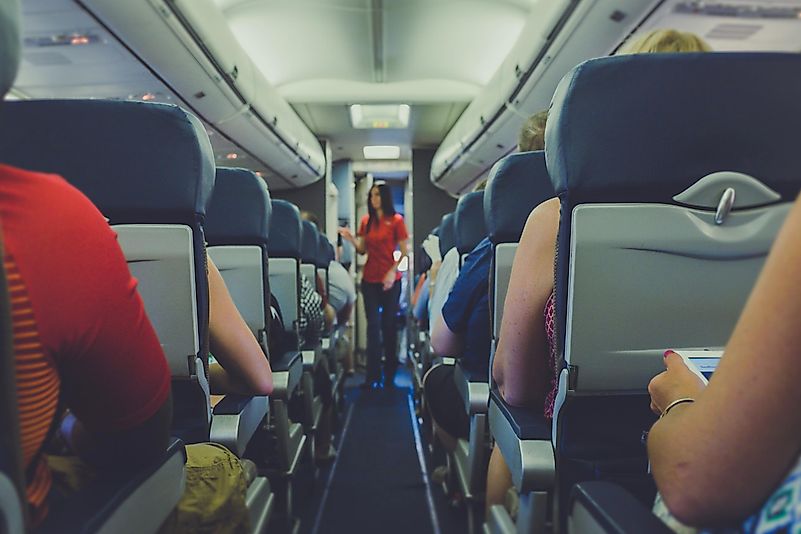 Flight attendants are exposed to large groups of people in contained environments, so it is no surprise that they are exposed to diseases, infections, and contaminants. The added threats of minor burns, cuts, and injuries actually outweigh the chances of planes crashing.
7. Salespeople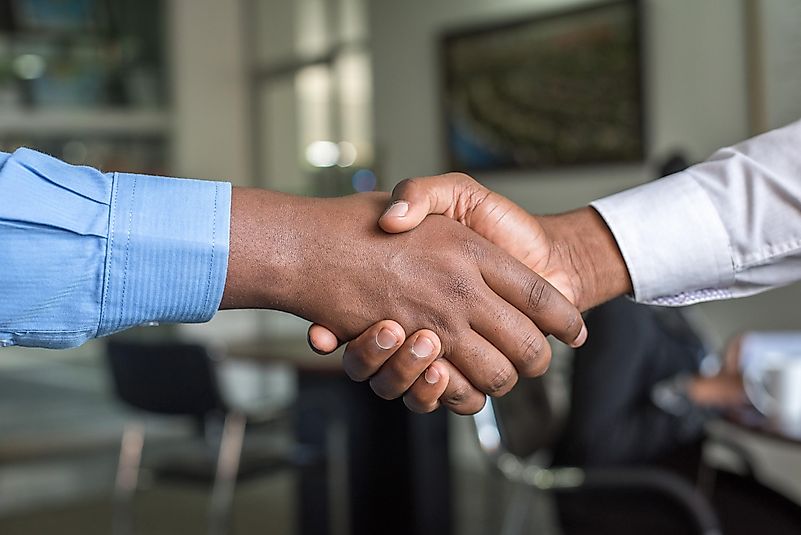 These workers are often under high pressure to sell, sell, sell. That can translate into stressful work environments that lead to stress and fatigue. Some salespeople also have to travel frequently and move heavy or cumbersome inventory, which are also physically draining.
6. Manual Laborers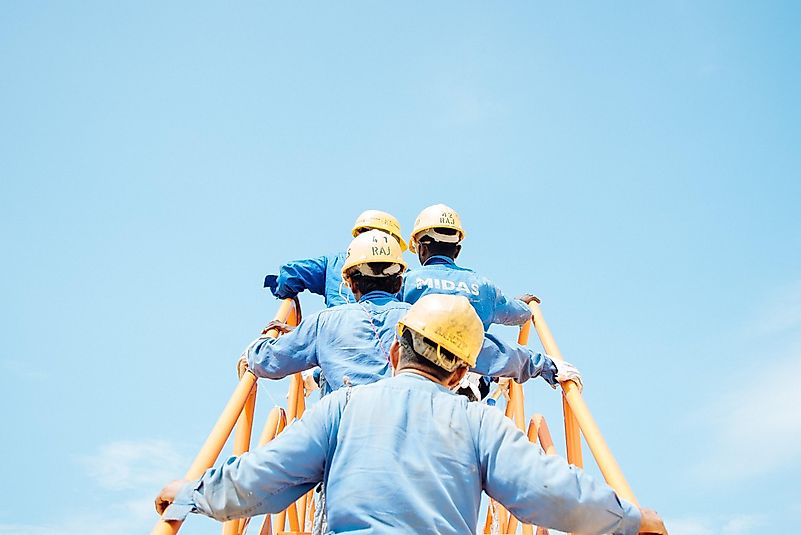 Although not as many people perform serious hard labor (mining, agriculture, farming) as in the past, manual laborers still experience significant injuries, from cuts and bruises to spinal injuries. This category of workers includes highway maintenance workers, material movers, construction workers, garbage collectors, and lumberjacks.
5. Fishing Workers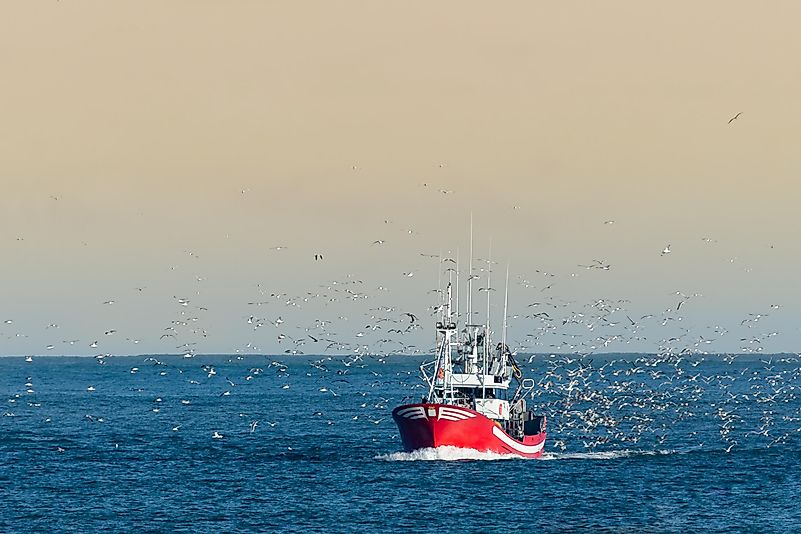 Commercial fishing is big business and comes with a rate of 86 worker deaths for every 100,000 reported in 2019. Causes of fatalities include failing machinery, transportation accidents, and weather conditions.
4. Structural Iron/Steel Workers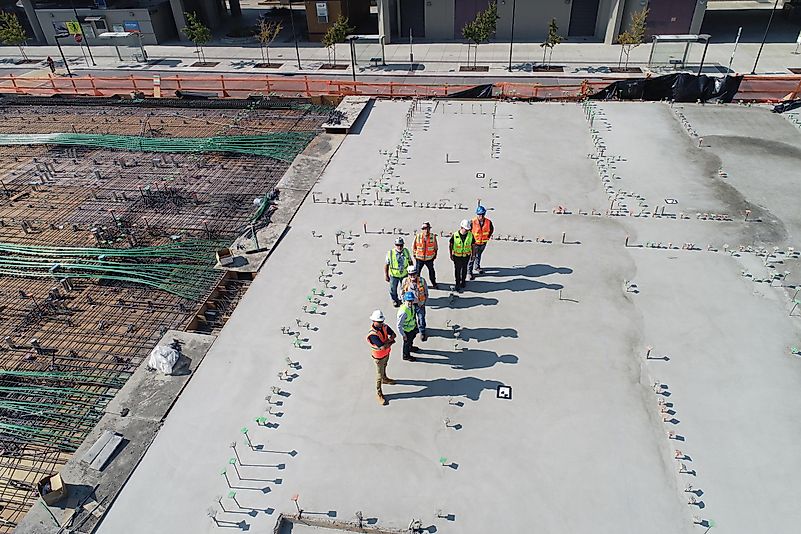 Some of the most common accidents for iron and steel workers are falls, burns, cuts, and muscle strains. These employees spend time working with massive steel building materials, and often work at elevated heights.
3. Transportation Workers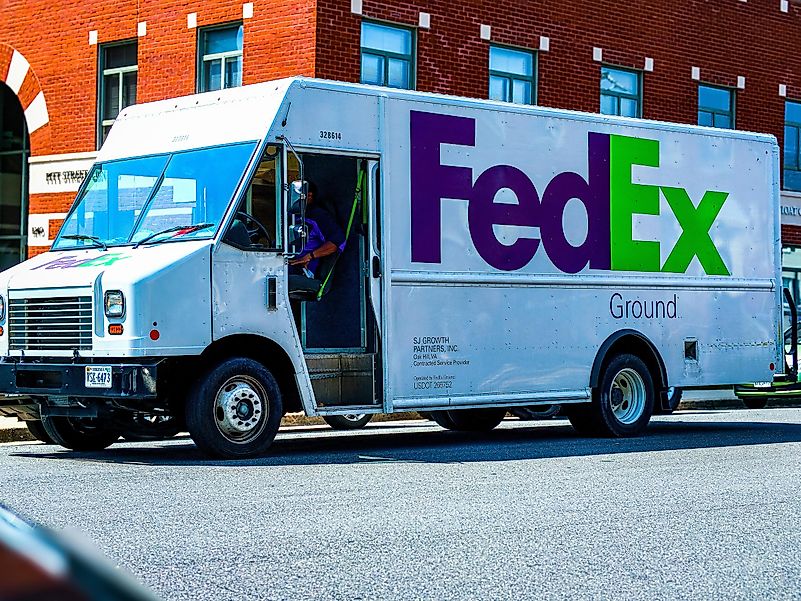 Long-haul truck drivers, bus drivers, and taxi drivers who spend considerable time behind the wheel suffer the effects of their positions. Many experience back, neck and arm problems, related to the long driving hours. Others end up in motor vehicle accidents, have breathing problems from all the exhaust fumes, or get unhealthy from eating too much junk food on the road.
2. Soldiers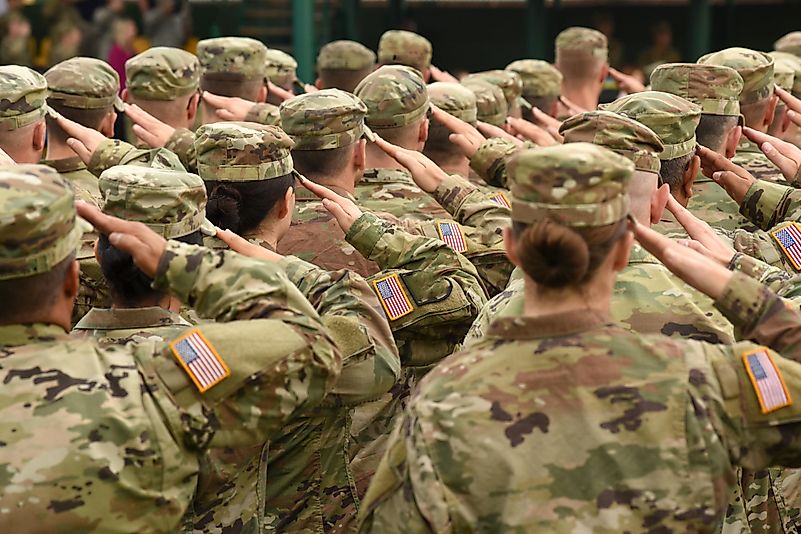 The occupation of being a soldier has extreme physical demands, frequent exposure to volatile and hazardous situations, and extended travel. Yet this is only part of the picture, since the psychological effects during and after deployments can last lifetimes.
1. Wastewater and Water Treatment Plant Workers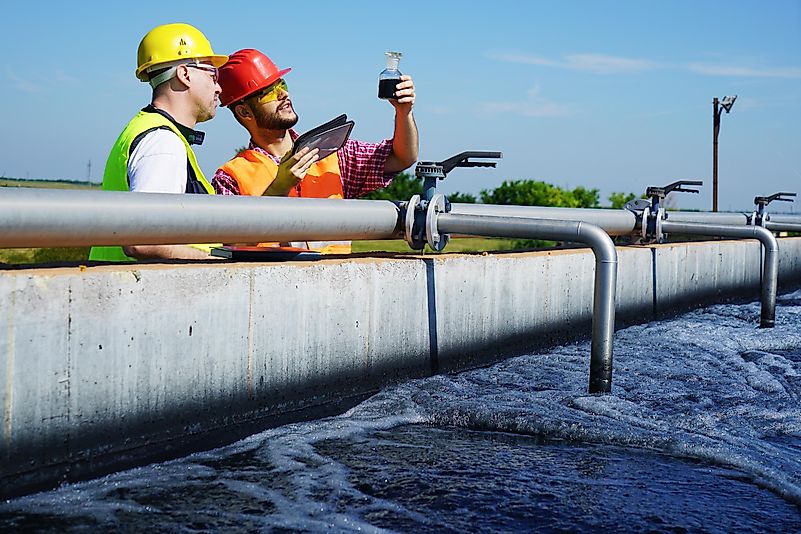 Wastewater employees are faced with a slew of health risks, including exposure to contaminants like viruses, bacteria, and parasites. Other risks include working in confined spaces, slips, trips, or falls, and even drowning.
About the Author
Ellen Kershner is a dynamic and resourceful marketing professional, with significant experience in supporting various internal and external marketing and communication projects. Her strengths include a reader-friendly, flexible writing style, outstanding customer relationship management skills, and a talent for meeting creative objectives and strict deadlines. She is a content writer for 55places.com, and also writes for Spryte Communications, Advanta Advertising, and Premier Legal Marketing. From 2008 to 2018, she was the Director of Marketing for Senior Salon Services, a company that manages salons in retirement and assisted living communities.
Ellen also worked in the Editorial Department of Shopper's Guide, a South Jersey publication with a circulation of 500,000. Her work has also been published by The Philadelphia Inquirer, Ed Hitzel's Restaurant Magazine, and the Burlington County NJ Trend newspaper group. She graduated with honors from The American University in Washington DC in 1986, and currently lives in Marlton, NJ.
This page was last updated on March 18, 2020.
Citations
Your MLA Citation
Your APA Citation
Your Chicago Citation
Your Harvard Citation
Remember to italicize the title of this article in your Harvard citation.