Did You Know
The 10 Most Effective Measures To Combat COVID-19 Until Now
In working to stop the spread of the pandemic, governments around the world have enforced a variety of measures. From enforcing national lockdowns to increasing testing centers, to introducing curfews.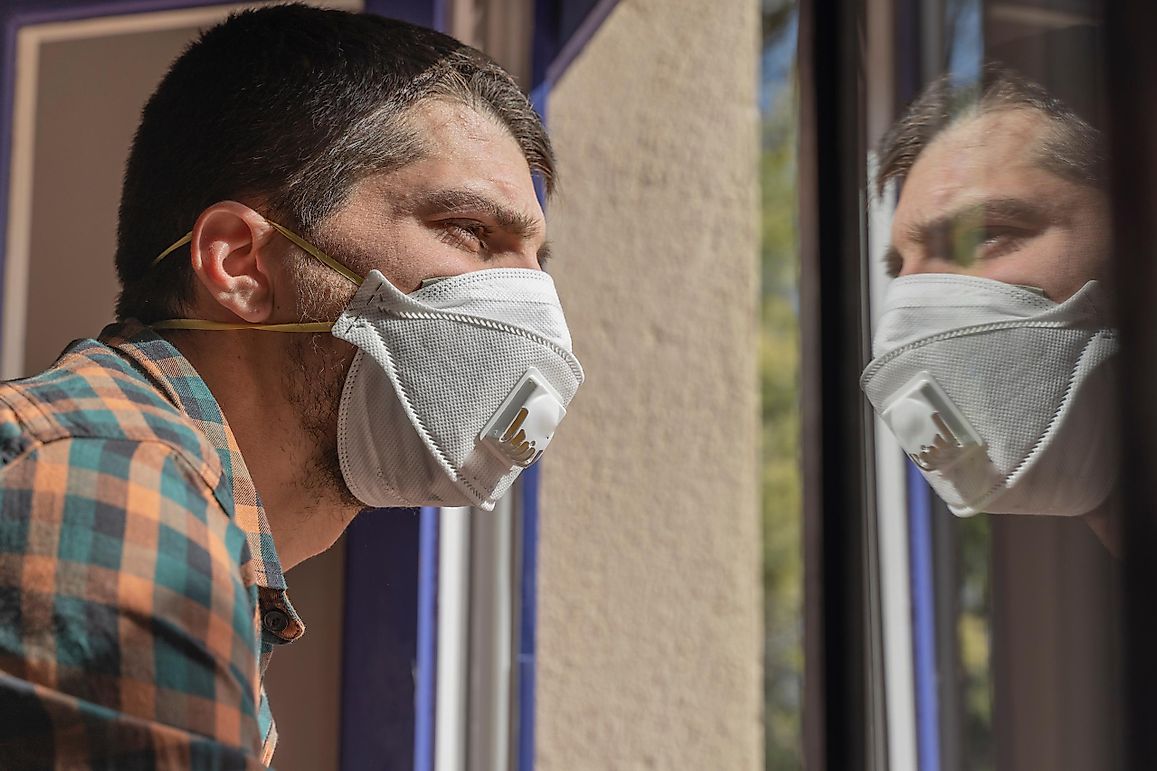 Around the world, scientists and politicians alike have searched for ways to combat the COVID-19 pandemic. Since breaking out in Wuhan, China in December 2019, COVID-19 has spread to over 180 countries, with 3,781,896 cases and 264,437 deaths reported worldwide. In working to stop the spread of the pandemic, governments around the world have enforced a variety of measures. From enforcing national lockdowns to increasing testing centers, to introducing curfews, many countries have approached the worldwide pandemic in a variety of ways. However, 10 particular measures taken by governments around the world have proven to be most effective.
10. Testing Kits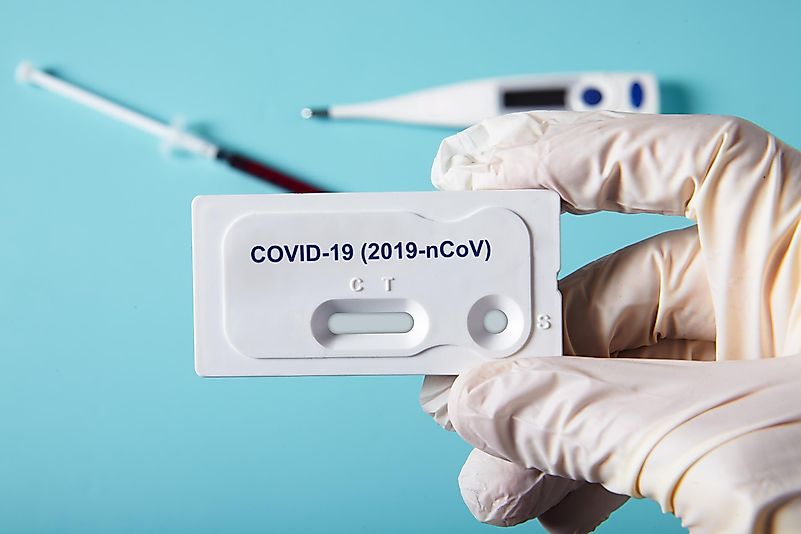 As stated by World Health Organization Director General Doctor Tedros Adhanom Ghebreyesus, the most important measure to take in order to combat COVID-19 is to "...test, test, test." As the country in which COVID-19 originated, China is ahead of many other countries in terms of testing. Having started testing early-on, the country had conducted over 231,393 tests by the end of April, 2020.
9. Physical Distancing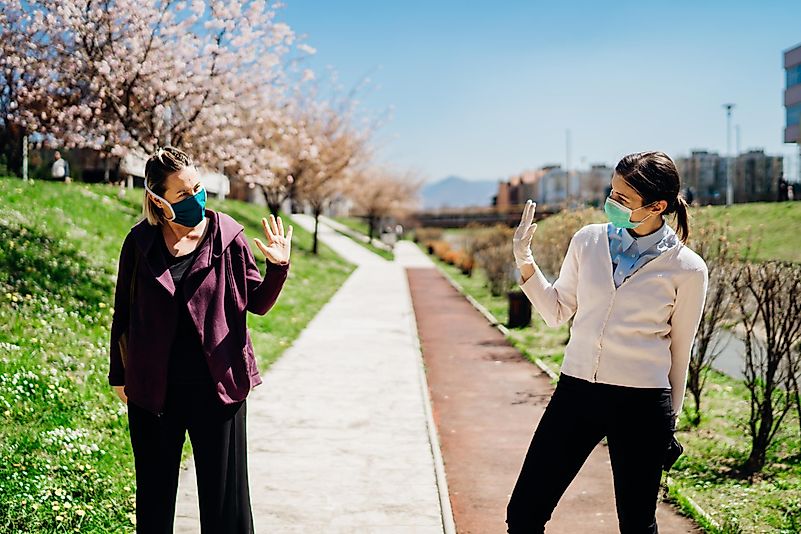 Around the world—from South America to Europe, to Asia, countries have enforced physical distancing. Asking individuals to stay two meters apart and avoid coming into contact with those outside their family units, the practice is one of the most effective ways to stop the spread of COVID-19.
8. Travel Restrictions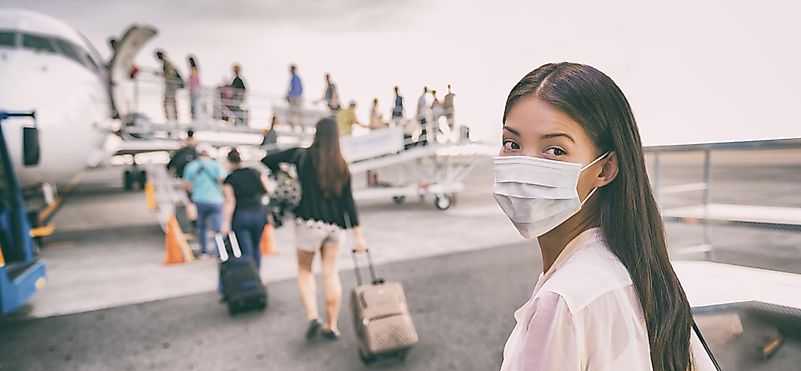 Countries around the world have imposed travel restrictions, allowing only essential travel to occur, whether by train, plane, or bus. In Singapore, around 80% of recent cases of COVID-19 were imported from residents returning home from 22 different countries. To control the virus, the government has banned entry from short-term visitors and has imposed a two-week quarantine for those entering the country. 
7. Closing Borders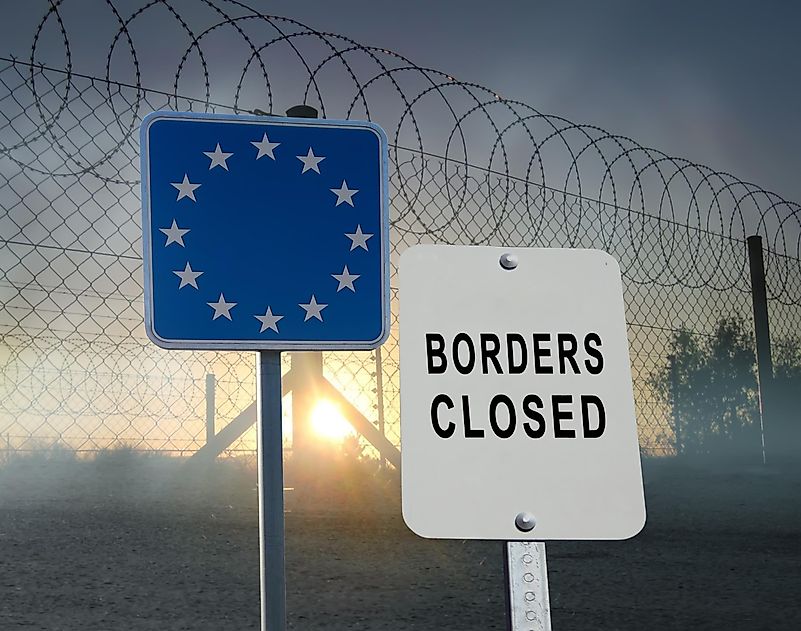 With only 69,905 confirmed cases of COVID-19 in comparison to its neighboring country, the United States, which has 1.37 million cases of the virus, Canada has closed the border between Canada and the U.S. for the foreseeable future for the first time since Canadian Confederation in 1867. Restricting all non-essential travel, the current measure, which took effect on March 21, 2020, has greatly aided Canada in stopping the spread of the virus.
6. Lockdowns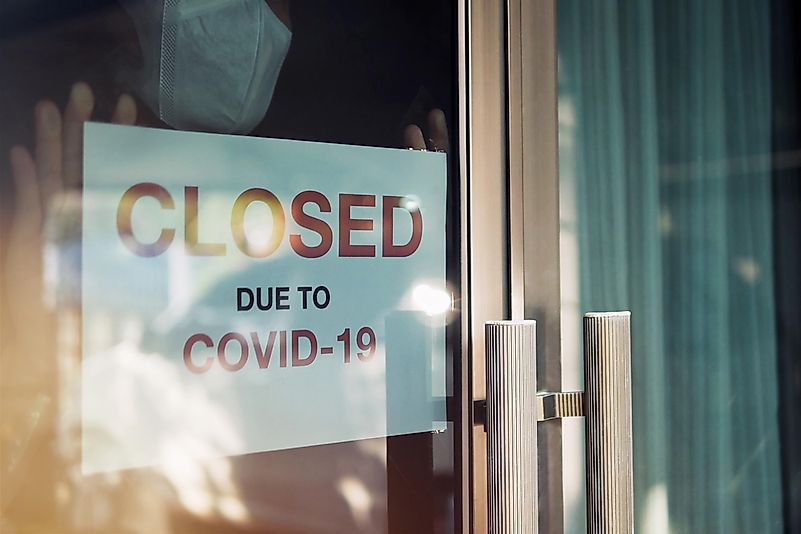 With around 268,143 cases of COVID-19, Spain is one of the countries most affected by the pandemic and in turn, implemented some of the most strict measures to stop the spread of the virus. In combating COVID-19, the Spanish government imposed a national lockdown on March 30, 2020, enforcing all citizens—except essential workers—to remain inside their homes, only allowed to leave to buy food and medicine. 
5. Drive-Thru Testing Booths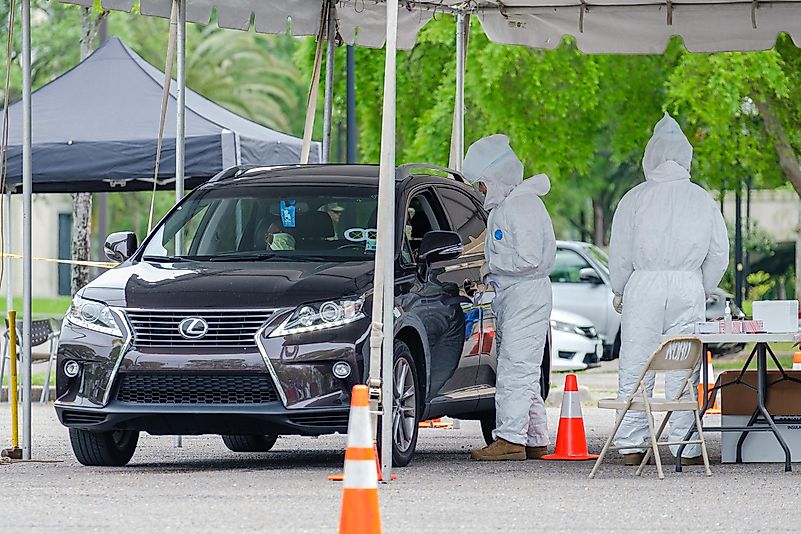 With 10,909 cases of COVID-19, South Korea has one of the lowest rates of deaths per population with only five deaths per million of population, compared to the United States which has a rate of 122 deaths per million. South Korea has developed a testing model that has been replicated around the world—drive-thru testing booths. Starting in February 2020, South Korea built over 500 drive-thru testing facilities across the country, in order to offer individuals quick and effective testing, free of charge. 
4. School Closures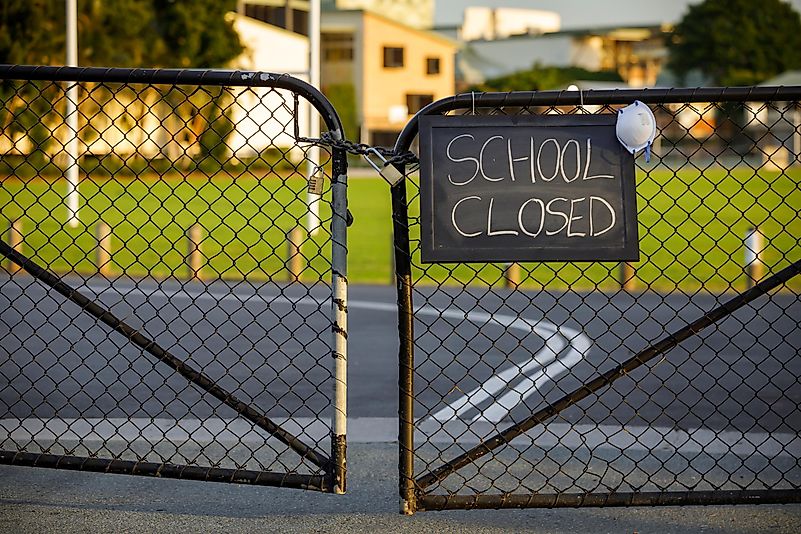 Schools around the world have canceled or moved online in an attempt to contain the spread of COVID-19. With over 168 countries around the world—from Africa to Central America, to South America—imposing nationwide school closures, over 70% of the world's student population has been asked to stay at home in order to combat the virus. 
3. Remote Work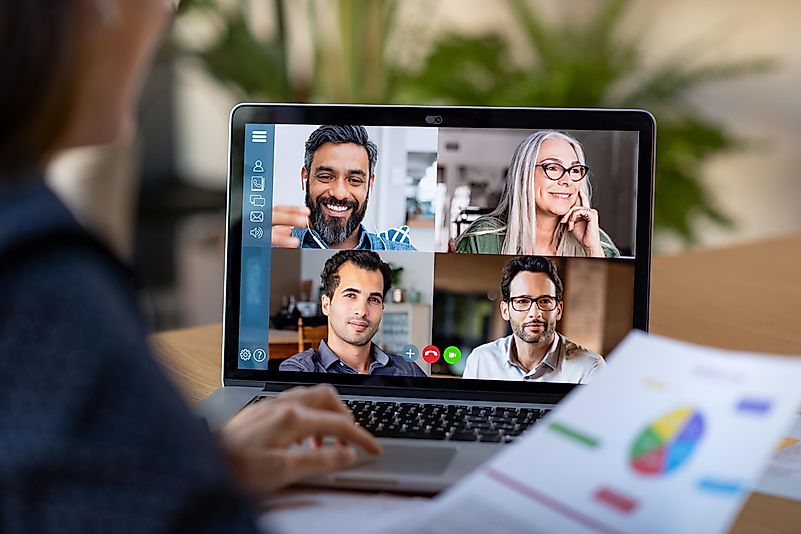 Amid the COVID-19 pandemic, millions of employees around the world have switched to online remote work. Due to restrictions around gatherings of people, many employees have changed their manner of working by staying away from the office. In Canada, around five million employees have started working from home to prevent the spread of COVID-19. 
2. Contact-tracing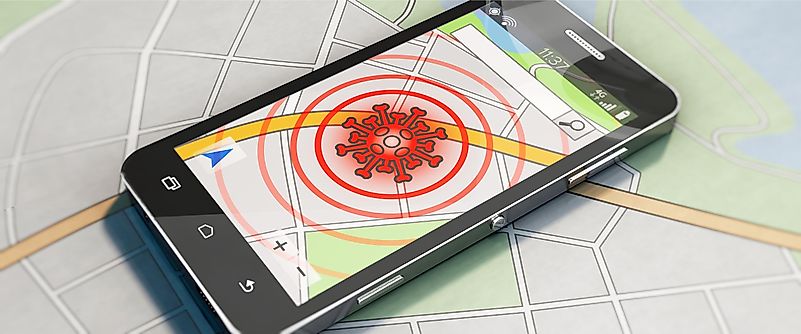 There is a long history of use of contact tracing in public health, where it has been commonly used to control viral outbreaks—such as the Middle East respiratory syndrome coronavirus in 2012. During COVID-19, contact-tracing involves interviewing those diagnosed with the virus to track others who were exposed to the virus and require testing. Many countries such as China and South Korea have used contact-tracing during the pandemic to monitor those in self-quarantine through a government-administered application in order to violate those who break restrictions. 
1. Pilot Projects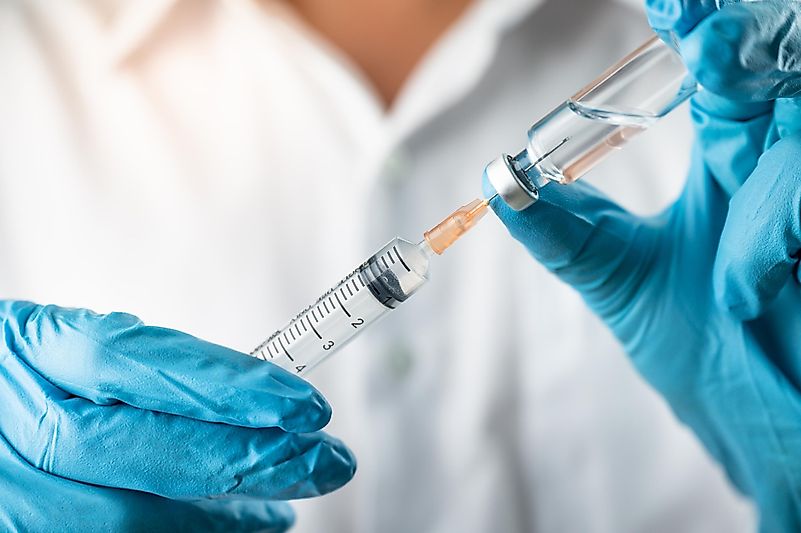 With around 220,000 cases and 30,739 deaths, Italy is one of the countries with the most deaths per capita. In working to find ways to combat COVID-19, Italy initiated a pilot project beginning on March 6, 2020, in the small town of Vò, around 80 kilometers from Venice, which reported the first case of COVID-19 in the country. Through multiple rounds of testing all 3000 residents of Vò and quarantining those diagnosed as infected, the pilot project team was able to eradicate the spread of the virus in the town of Vò in two weeks. 
About the Author
Catherine Morrison is a recent graduate majoring in Gender, Sexuality, Feminism and Social Justice Major at McGill University. In fall 2020 she will be attending Columbia Journalism to complete her Master of Science in Journalism. Executive Editor of The Why Intersection and former McGill Tribune Student Living Editor, Catherine has a passion for writing about topics ranging from culture, to social justice, to politics, to current events. 
This page was last updated on May 19, 2020.
Citations
Your MLA Citation
Your APA Citation
Your Chicago Citation
Your Harvard Citation
Remember to italicize the title of this article in your Harvard citation.