The Wildlife Trusts is an organization in the United Kingdom, Alderney, and the Isle of Man consisting of 46 local wildlife trusts. Wildlife trusts are entrusted with taking care of about 2,300 nature reserves with a span of about 379 square miles. The latest data from 2017, shows that they have more than 800,000 members. One such trust, The Scottish Wildlife Trust, which was formed in 1964, has over 35,000 members. Currently, the trust is responsible for protecting more than 120 reserves throughout the nation including the likes of Montrose Basin, the Fall of Clyde, and Loch of the Lowes.
10. Balnaguard Glen
Located close to the village of Balnaquard in Perthshire, this reserve is well-known for its massive woodlands of juniper. Spanning an area of about 0.212 square miles, the reserve features a steep-sided gully, several waterfalls, and a birch wood in addition to the juniper woodlands. In recent years, there have been activities to plant more trees in order to improve the diversity of the flora and fauna of the reserve. There is also a grassland should one venture west of the juniper woodland. There are also numerous species of animals including red deer, kestrels, pine martens, and mountain hare.
9. Ben Mor Coigach
The Ben Mor Coigach is a mountain shaped as a table in the northwestern region of Scotland spanning an area of more than 19 square miles. Located in a coastal region, the mountain has a height of about 2,438 feet, which makes it a perfect viewpoint of the surroundings. Visitors wishing to climb the mountain can do so from Bleughasary, Culnacrag, or use the more treacherous path known as the "postman's path." Should one wish to use this path, they are advised to have the proper equipment, experience, and do so when the weather is good. Some of the wildlife found in the reserve include wild cats and water voles. Plants include round-leaved sundew, common juniper, and heather.
8. Gordon Moss
This nature reserve is located close to an area in the Scottish Borders known as Gordon. The area is a small part of a larger region of moss-land, which has been drained to allow for farming. However, the moss-land is swamped by water even to this day during the wet season. Today, the Scottish Natural Heritage classifies the area as a Site of Special Scientific Interest. Even then, the Scottish Wildlife Trust is also concerned with the moss-land. Within, there are over 16 butterfly species, more than 200 moth species, and plenty of dangerous adders.
7. Handa
Handa Island is located off the coast of Sutherland with an area of about 1.19 square miles and a maximum height of 404 feet. The reserve mainly consists of cliffs and Torridonian red sandstone. Handa, which is classified as a Special Protection Area, is famed for its diverse birdlife including the likes of razorbills, guillemots, arctic tern, great skua, northern fulmar, puffins, and other species. Access to the island is via a small ferry from Tarbet or through a boat service from Fanagmore.
6. Loch of the Lowes
Located in an area close to Dunkeld, this reserve, which is part of the Lunan Lochs, has an area of about 0.34 square miles. The reserve is known for its wide variety of flora and fauna including bird species, mammals, and fish. Bird species include the likes of footed geese, wigeons, whooper swans, tufted ducks, great crested grebe, and others. The nearby woodlands feature bird species such as jays, great spotted woodpeckers, and others. A pair of ospreys breeds between March and August. Mammals include roe deer and fallow while fish species include brown trout and pike.
5. Knapdale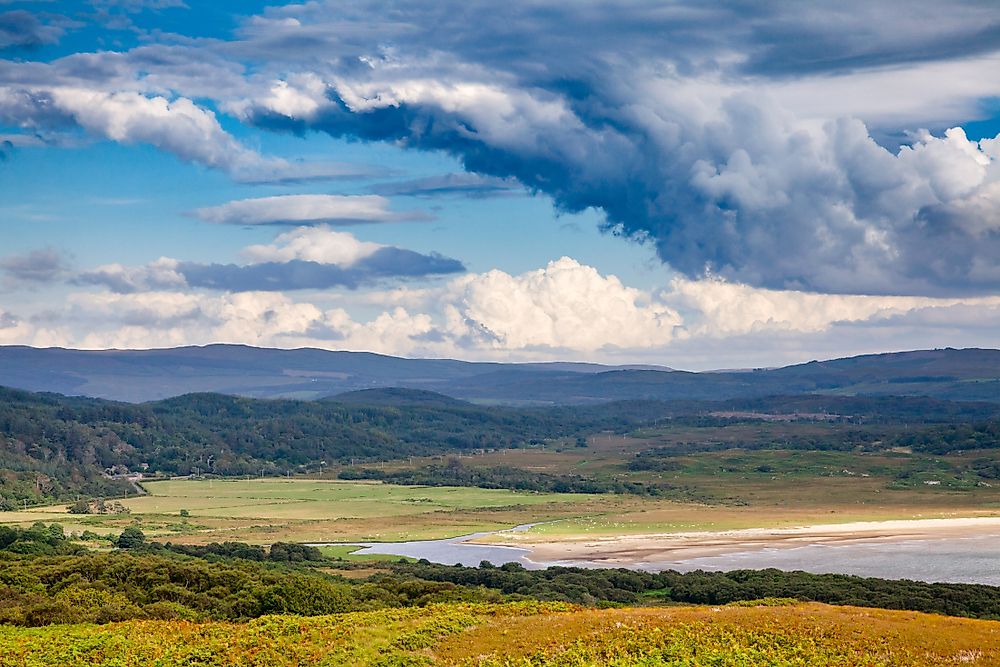 Knapdale forms a rural district on the Scottish Highlands next to Kintyre and the Crinan Canal. Within the area, there are four lochs (lakes) that are classified as a Special Protection Area because of the crucial function in the reproduction of black-throated divers. There are other areas of interest such as Loch Sween and the Taynish National Nature Reserve. In 2007, the Scottish government, through the Scottish Wildlife Trust, began a project to bring back the Eurasian beaver to Knapdale although it had major setbacks at first. Eventually, the government proclaimed that the beavers will be increased in number and remain in the area permanently.
4. Nethan Gorge
River Nethan in Scotland's Lanarkshire made this natural gorge, which is split into the lower and upper gorges. The lower gorge has one of the most excellent remaining semi-natural woodlands in the region with trees such as ash and elm. Animal species include badgers and otters. The upper gorge features woodlands with trees such as meadow saxifrage, wood melick, and broad-leaved helleborine. Occasionally, buzzards and great spotted woodpeckers are observed.
3. Loch Fleet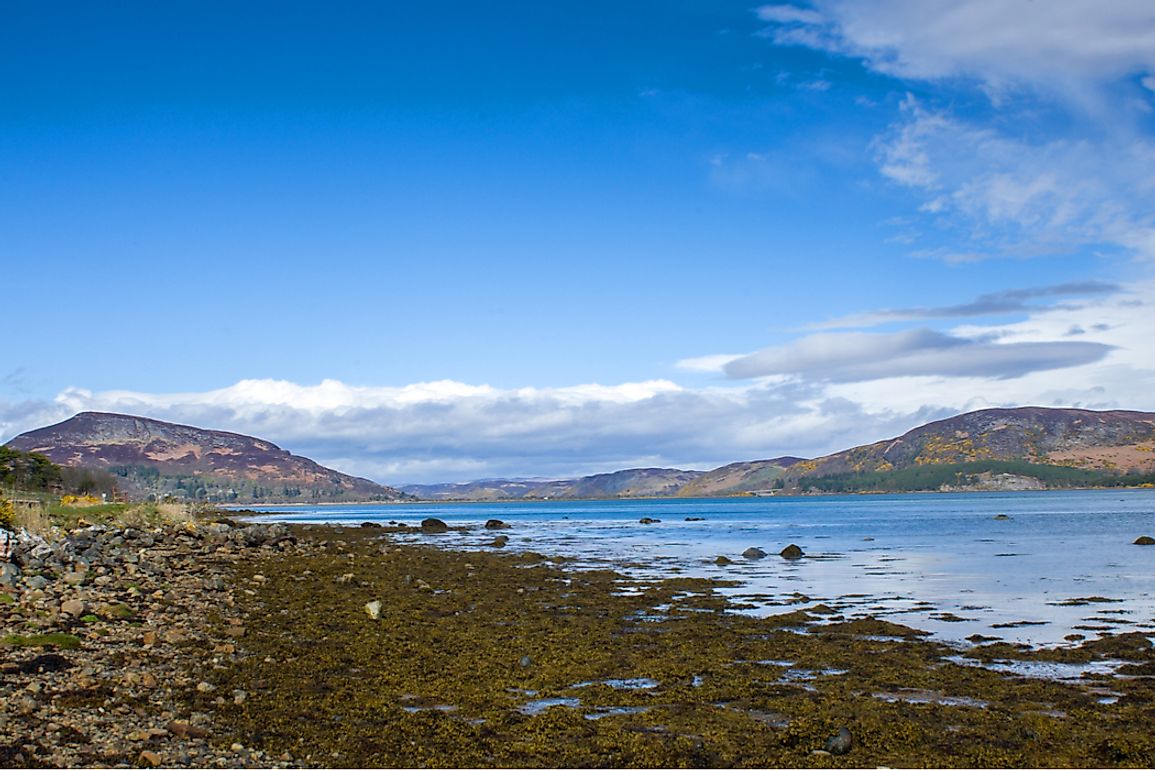 This lake is located between Dornoch and Golspie. The Scottish Wildlife Trust manages it together with the Scottish Natural Heritage and Sutherland Estates. Loch Fleet has long sand and mud-flats backed by sand dunes and a saltmarsh. The loch is well-known for having one of the biggest complex estuaries in the whole of Europe that has been minimally affected by industrialization. Some of the bird species there include osprey, bar-tailed godwit, wigeon, dunlin, teal, and others. The most prominent vegetation are the alder woods.
2. Possil Marsh
Both a Site of Special Scientific Interest and a nature reserve, the Possil Marsh lies within Glasgow. Once, it was part of an extensive system made of lakes and marshes. Due to industrialization in its geographical area, the area is considerably smaller but still crucial. Species of vegetation in the marsh include rare and scarce trees like lysimachia thyrsiflora, sphagnum riparium, and sphagnum magellanicum. Lost species include the likes of Agrostemma githago, Armoracia rusticana, Apium inundatum, and others. Animal species include wintering wildfowl, about 150 bird species, and a number of species of invertebrate.
1. Montrose Basin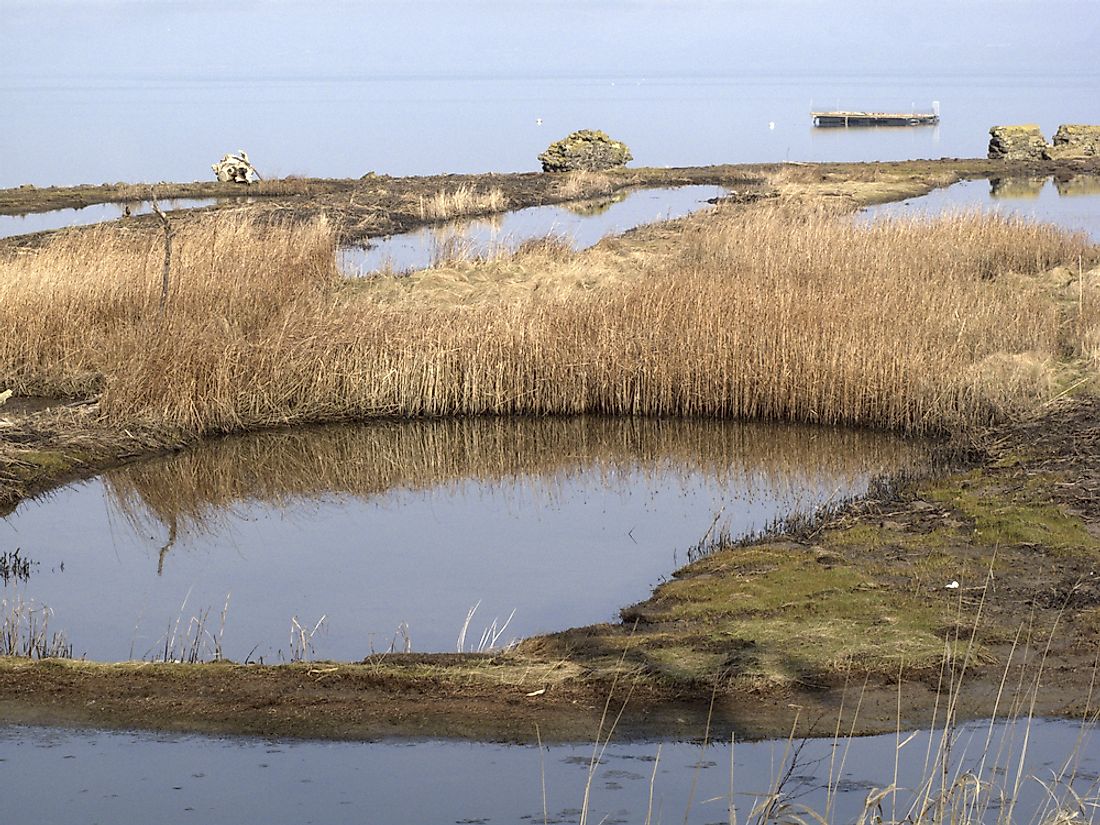 Located close to the town of Montrose in Angus, this reserve is internationally and nationally crucial for certain species. International importance is because of the species of red knot, common redshank, and pink-footed geese. Nationally, the reserve is crucial for species of wigeon, common elder ducks, and common shelduck. Sparrowhawks and peregrine falcons hunt most of these breeding species. Overfishing has seen the once high number of salmon and eels reduced.