Politics
Prime Ministers Of Slovakia Since 1993
Since Slovakia became independent from former Czechoslovakia, these individuals have been its Heads of Government.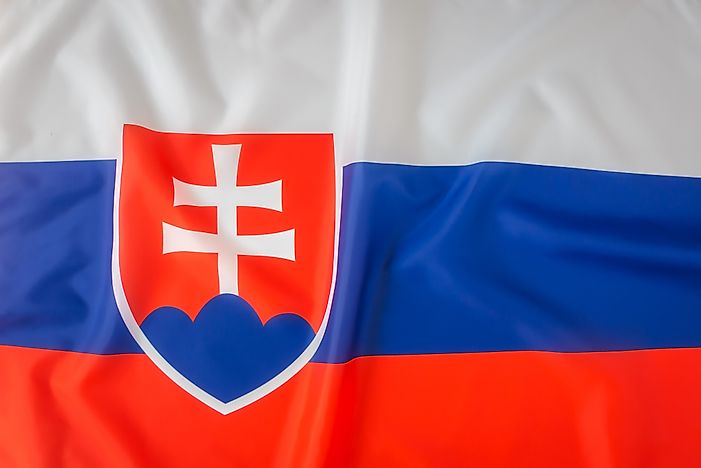 Since Slovakia became independent from former Czechoslovakia, the prime ministers have been the heads of government in the country. The Prime Minister is mandated to direct the activities of the government. The prime minister proposes the ministers of various departments to the President for appointments. The office of the prime minister in Slovakia was first established in 1918 when the country was part of Czechoslovakia. A Constitutional Law of Federation in 1969 recognized the position. Slovakia gained independence in 1993 and has since then had five prime ministers.
Prime Ministers Of Slovakia Since 1993
Vladimír Mečiar (1993 to March 1994; Dec 1994 to 1998)
Vladimír Mečiar served as the country's Prime Minister from 1993 to March 1994 and again from December 1994 to 1998. He was born in Zvolen, Slovakia on July 26, 1942. Mečiar studied Law at Comenius University in Bratislava. His opposition to the communist party led him to be expelled from the party, and he was declared an enemy of the socialist regime. He joined the Public Against Violence, an anti-communist group in 1989 and was appointed Minister of the Interior after communist rule collapsed in 1989. He became Prime Minister following his party's victory in the 1990 elections. He was ousted a year later and resumed office in 1993 and again in 1994. He was a major player in negotiations for Slovakia's independence from Czechoslovakia. During his tenure, Mečiar was faced with economic crises as he attempted to guide the country from communism to capitalism. His government was criticized for corruption, unemployment, economic stagnation, and his undemocratic actions. Mečiar increased the country's tension with Hungary through activities such as banning the use of the Hungarian language from formal documents. He has since retired from politics after running unsuccessfully in three elections and being arrested for kidnapping in 2000.
Jozef Moravčik (Mar-Dec 1994)
Jozef Moravčik was Slovakia's President from March to December of 1994. He was born in Očová, the Slovak Republic on March 19, 1945, and studied law at the Charles University situated in Prague as well as Comenius University in Bratislava. He served in the legislature as a deputy in 1992. Moravčik served as the country's Foreign Minister between 1993 and 1994 and led a revolt opposing Vladimír Mečiar. After Mečiar lost a no-confidence vote in 1994, Moravčik was appointed Prime Minister. His party lost the majority of the votes during elections in the same year, and he later became the Mayor of Bratislava.
Mikuláš Dzurinda (1998-2006)
Mikuláš Dzurinda was born on February 4, 1955, in Spiśský Štvrtok, Slovakia. He studied at the University of Žilina after which he became an economic analyst at the Transport Institute located in Žilina. He entered politics in 1990 as a founding member of the Christian Democratic Movement. He served as Deputy Minister of Transportation and Posts in 1991 and was elected to parliament in the following year. He was the Minister in charge of Transportation, Posts and Public Works in 1994. He was elected Prime Minister in 1998 after five parties integrated to oust Vladimír Mečiar in the elections and was re-elected again in 2000. As Prime Minister, Dzurinda facilitated Slovakia's entry into international organizations such as the Organization for Economic Co-operation and Development (OECD), the EU, and NATO. His policies promoted economic growth, particularly through attracting foreign investments. Dzurinda tamed government spending, cut taxes, and reduced the country's debt. His tenure ended in 2006 after his party lost the majority votes in elections.
Robert Fico (2006-2010; 2012-Present)
Robert Fico was born in Topolčany, Slovakia on September 15, 1964. He studied law at the Comenius University in Bratislava. His political career began with an election to Parliament in 1992 and served as the legal counsel of the country at the European Court of Human Rights between 1994 and 2000. Fico oversaw the establishment of the Direction-Social Democracy (SMER), which acted as the major opposition party in Slovakia. The party won the majority of votes in 2006, with Fico as the Prime Minister. He returned to office again in 2012 and 2016. He has successfully led the country into the euro zone, introduced a new Labour Code, and improved social welfare in the country. He has however been criticized for his views on migration.
Other Prime Ministers of Slovakia
Iveta Radičová made history as the first female Prime Minister of Slovakia. She succeeded Robert Fico and served from 2010 to 2012. Radičová attempted to build relations with Hungary after years of tension between the two states. Her government lost a vote of no confidence in 2011 after a conflict emerged regarding the eurozone bailout.
| Prime Ministers of the Slovak Republic | Term(s) in Office |
| --- | --- |
| Vladimír Mečiar | 1993 to March of 1994; December of 1994 to 1998 |
| Jozef Moravčík | March to December of 1994 |
| Mikuláš Dzurinda | 1998-2006 |
| Robert Fico (Incumbent) | 2006-2010; 2012-Present |
| Iveta Radičová | 2010-2012 |