Politics
Prime Ministers Of New Zealand Through History
The first years of the official position saw the NZ head of state change hands back and forth between a small group of Kiwi elites.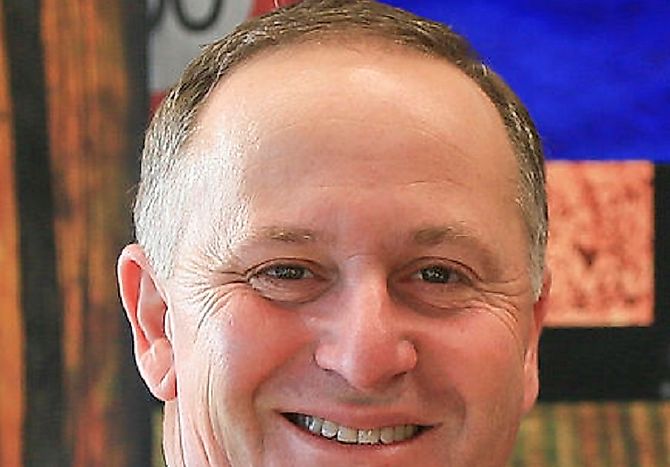 The Prime Minister of New Zealand is the head of the government and must belong to the majority party in Parliament. This position control the issues that the Cabinet will discuss and the power to appoint ministers. New Zealand has had a prime minister since 1856 and there have been 38 people to hold this position since then. It has the interesting distinction of being one of few countries to have had 2 women as heads of government. The following article takes a look at a few of the most notable prime ministers this country has had.
Notable Prime Ministers of New Zealand
Notable New Zealander PMs of the 1800s
The first prime minister of New Zealand was Henry Sewell although this was before the country referred to the position as such. He only served for 13 days. His government and cabinet were strongly Centralist and not very popular thus allowing William Fox, the 2nd prime minister, to defeat him. Fox also served for a total of 13 days and was defeated by Edward Stafford, the first prime minister to serve for a number of years. He actually served on separate occasions and when taken together, is the longest serving prime minister of New Zealand. Stafford was the first to establish a working relationship between the central and provincial governments. After the government was made more stable by Stafford, several other individuals held the prime minister position. One of the most prominent of them was John Hall. He served from October 8, 1879 to April 21, 1882 and extended voting rights to both men and women. Hall pushed the Parliamentary Bill that would later give women the right to vote.
Into the 20th Century
The next prime minister of note is Richard Seddon, who also served longer than any of the others in the same position. He is most remembered for his Old-Age Pensions Act which became the basis for New Zealand state welfare years later. After several other prime ministers, William Massey took office from July 10, 1912 until May 10, 1925 when he passed away. He saw the country through World War I when he declared that the conditions for the military members were unsatisfactory. During his terms, home ownership rates increased and the government increased spending on public works like electricity, education, and roads. Jumping ahead a few decades, New Zealand finally had its first New Zealand-born prime minister. Norman Kirk served the country from December 8, 1972 to August 31, 1974. This prime minister worked to increase foreign affairs and improve relationships with Asia and Africa. He is also responsible for withdrawing the troops from an 8 year occupation in Vietnam. He was a proponent of human rights and prohibited a visit from the South African rugby team because he disagreed with the apartheid regime and its refusal to racially integrate the team. He suffered from diabetes and overall poor health and despite recommendations from several doctors and his staff, he refused to take time off until it was almost too late. Five days after decided to take a 6-week medical leave, he passed away.
More Recent PMs of New Zealand
Twenty-three years later, New Zealand saw its first female prime minister. Jenny Shipley served from December 8, 1997 to December 5, 1999. She was the first prime minister to attend the gay and lesbian Hero parade in order to garner gay and lesbian support for her party. She also supported lowering the legal alcohol consumption age to 18 from 20. Again, this was in an attempt to win more support for the National Party. Since Shipley, several other notable individuals have served as Prime Minister of New Zealand. The current Prime Minister of New Zealand is National Party member John Key, a Member of Parliament representing the Helensville Electorate. A full list of these officials and their years in office can be found below.
Powers and Privileges of the Prime Minister
The prime minister position is modeled after the same position in England. This official holds the sole power of advising the Queen and does so concerning who to appoint as Governor-General and who to award recognition via the New Zealand Royal Honors System. The person holding this office also has the privilege of residing in the Premier House located in Wellington.
Prime Ministers Of New Zealand Through History
| Rank | Prime Ministers Of New Zealand | Year(s) In Office |
| --- | --- | --- |
| 1 | Henry Sewell | 1856 |
| 2 | William Fox | 1856; 1861-1862; 1869-1872; 1873 |
| 3 | Edward Stafford | 1856-1861; 1865-1869; 1872 |
| 4 | Alfred Domett | 1862-1863 |
| 5 | Frederick Whitaker | 1863-1864; 1882-1883 |
| 6 | Frederick Weld | 1864-1865 |
| 7 | George Waterhouse | 1872-1873 |
| 8 | Julius Vogel | 1873-1875; 1876 |
| 9 | Daniel Pollen | 1875-1876 |
| 10 | Harry Atkinson | 1876-1877; 1883-1884; 1884; 1887-1891 |
| 11 | George Grey | 1877-1879 |
| 12 | John Hall | 1879-1882 |
| 13 | Robert Stout | 1884; 1884-1887 |
| 14 | John Balance | 1891-1893 |
| 15 | Richard Seddon | 1893-1906 |
| 16 | William Hall-Jones | 1906 |
| 17 | Joseph Ward | 1906-1912; 1928-1930 |
| 18 | Thomas Mackenzie | 1912 |
| 19 | William Massey | 1912-1925 |
| 20 | Francis Bell | 1925 |
| 21 | Gordon Coates | 1925-1928 |
| 22 | Goerge Forbes | 1930-1935 |
| 23 | Michael Joseph Savage | 1935-1940 |
| 24 | Peter Fraser | 1940-1949 |
| 25 | Sidney Holland | 1949-1957 |
| 26 | Keith Hollyoake | 1957; 1960-1972 |
| 27 | Walter Nash | 1957-1960 |
| 28 | Jack Marshall | 1972 |
| 29 | Norman Kirk | 1972-1974 |
| 30 | Hugh Watt | 1974 |
| 31 | Bill Rowling | 1974-1975 |
| 32 | Robert Muldoon | 1975-1984 |
| 33 | David Lange | 1984-1989 |
| 34 | Geoffrey Palmer | 1989-1990 |
| 35 | Mike Moore | 1990 |
| 36 | Jim Bolger | 1990-1997 |
| 37 | Jenny Shipley | 1997-1999 |
| 38 | Helen Clark | 1999-2008 |
| 39 | John Key | 2008-Present |