Travel
Playa Novillero, Mexico - Unique Places around the World
Playa Novillero is a little-known beach that is a favourite of people who have travelled extensively throughout Mexico.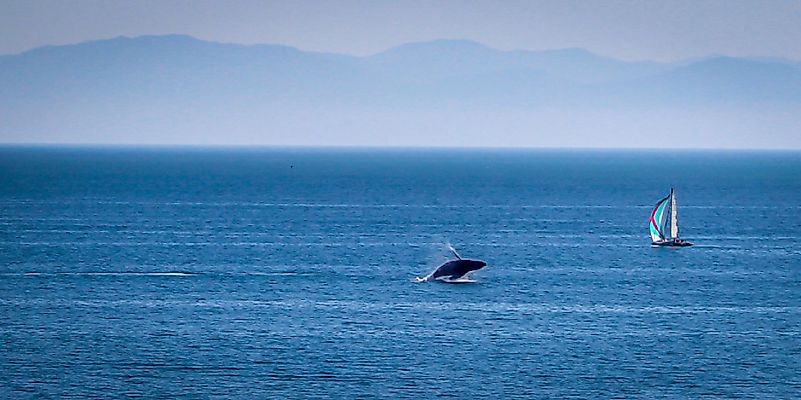 Description
Playa Novillero is the longest beach in Mexico. It is located in the north of the Riviera Nayarit coastline near the municipality of Tecuala, Mexico. Puerto Vallarta is the nearest town to this beach. It takes about 4 hours to cover the 330 kilometers that separate Puerto Vallarta from Novillero, although the scenic drive is well worth. The climate of Playa Novillero is extremely favorable for its tourists to attain a body tan during the summers. They can also dance around beachside bonfire during blurry, wintry nights. This beach is an excellent place to have lunch and a Margarita with friends. Besides, there are also a numbers of well-furnished restaurants which have tables and chairs set up right along the beach.
Tourism
There are many reasons travelers will likely be pleased with this magical destinations, due to the destination's safety, its clean beaches, and the quality of its services and facilities as well. In addition to its natural beauty and calm, shallow water, this beach is one of the safest beaches for inexperienced swimmers and children to venture out into and enjoy being caressed by its tranquil waves. Besides, there are several other tourist attractions located near the beach, including Brava Lake and The Cuautla Canal where tourist can visit by boat and observe the mangroves and flights of migratory and resident birds. Tourists can also fish for snapper, and surf in the gentle ways as well as walk on the narrow strips of sand. Groups can even camp for free around the coconut groves while enjoying the spectacular sunsets.
Uniqueness
Playa Novillero has a rich culture, brilliant people, and incredible land-based activities and outdoor adventures to complement those in the water for the tourists to explore. The beach is located miles away from the pristine Pacific coastline, and surrounded with pueblos boasting mountain peaks, golden sands, nature sanctuaries, luxurious resorts, and palm-fringed beaches. Tourists can also come here for unique Mexican handicrafts, authentic Mexican clothing, and other local treasures. To satisfy their culinary needs, Novillero offers real authentic Mexican cuisine, as well as popular U.S. and Western European dishes. Each area in Novillero offers traditional cuisine and recipes that represent a variety of distinct traditions. These feature extremely fresh produce and menu items which proffer a diversity of flavors in everything from local delicacies to signature cuisine.
Habitat
The area's fertile soils produce a colorful variety of fruits and vegetables. The popular whale-watching excursions take visitors up close to see and photograph the marine life action. Birdwatching is a common practice in the area, but one has to be careful doing so near the estuaries, as these are also the habitats of alligators. The avian species you may come across in the area include the Vermilion Flycatcher, the Rufous-backed Robin, and the Squirrel Cuckoo, and you will even be likely to see a number of brilliantly colored Orange-fronted Parakeets.
Threats
Playa Novillero is a stunning place with amazing people, and a fitting exhibition of Mexico's lush vegetation, and the extraordinary animal species and the beauty of nature there will leave you totally awed. With increasing urbanization, many spas, restaurants, and hotels have been built surrounding the beach. They don't, however, seem to pose any real danger to the beaches' natural habitats. Apart from this, there are so many activities, including dining options and lively nightlife with authentic Mexican tastes for every kind of individual, you're sure to leave pleased. If someone desires to have a relaxing while mesmerizing holiday, this place is an ideal choice. They can find a perfect place to stay for every taste and budget, and in a wide array of safe locations.