Politics
Pierre Trudeau: One of Canada's Most Revered Prime Ministers
Pierre Trudeau was one of Canada's most famed Prime Ministers.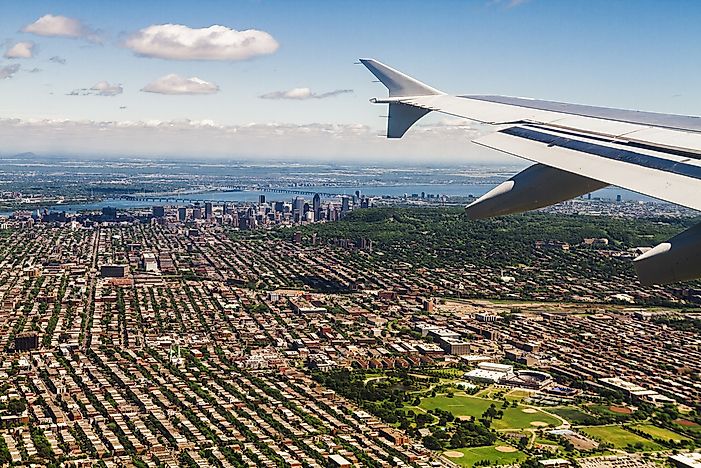 5. Early Life
Pierre Trudeau, whose full name was Joseph Philippe Pierre Yves Elliott Trudeau, was born in Montreal on October 18, 1919. His family had deep roots in the province of Quebec. Trudeau was the middle of three children and he had an older sister and younger brother. His father was a lawyer and businessman who died when Trudeau was 15. Trudeau earned a law degree in 1943 from the Université de Montréal. His education also included Harvard's Graduate School of Public Administration where he earned a master's degree in political economy. He then went on to attend the Institut d'Études Politiques de Paris as well as the London School of Economics.
4. Rise to Power
Given his keen interest in politics and Quebec's turbulent relationship with the rest of Canada, Trudeau left his job as an assistant law professor at the Université de Montréal and entered the political arena. He began his long career in government in 1965 as a member of the federal Liberal Party representing the Mount Royal riding in his home province of Quebec. After being elected to the House of Commons under Prime Minister Lester B. Pearson, Trudeau served as parliamentary secretary, minister of justice, and attorney general. When Pearson stepped down in 1968, Trudeau won the leadership of the party and officially became Canada's head of state.
3. Contributions
Throughout his career, Pierre Trudeau had a major influence on Canadian political policies including issues related to foreign affairs, social reform, the Constitution, multiculturalism, and fending off Quebec's nationalism movement. During his time as Minister of Justice, Trudeau was instrumental on legislation regarding gun control, abortion rights, and the rights of homosexual Canadians. Prime Minister Trudeau's achievements included improving Canada's international relations in particular in regards to France and China. Trudeau was extremely interested in Canada's multicultural identity as well as Quebec's relationship with the rest off the country. He also implemented the Official Languages Act which gave English and French equal status as Canada's two official languages.

2. Challenges
Pierre Trudeau, who served a total of over 15 years as Prime Minister, faced numerous challenges throughout his terms. In 1970, the leader had to deal with what became known as the October Crisis when militant members of the Front de libération du Québec (FLQ) kidnapped James Cross, a British politician, as well as Quebec's Labour Minister Pierre Laporte. Amidst the turmoil, Trudeau made the controversial call to impose the War Measures Act thus giving the government extensive powers. Other serious challenges faced by the long time Prime Minister involved issues related to constitutional reform and Quebec's ongoing bid for sovereignty.
1. Death and Legacy
After retiring from politics, Pierre Trudeau returned to Montreal where he wrote his memoirs. Afflicted with a number of serious medical conditions, Trudeau died on September 28, 2000. His state funeral attracted thousands of Canadians as well as an array of international heads of state. Although the public opinion of Trudeau and his policies has always been mixed, there is no denying that he was one of the most controversial and revered Prime Ministers in Canada's 150 year history. During his long political career, Trudeau helped shape Canada into the country it is today. Trudeau's legacy also lives on in his oldest son, Justin, who was elected as Canada's 23rd Prime Minister in 2015.