Society
Pierre Elliott Trudeau, Prime Minister of Canada - World Leaders in History
The sweeping reforms of Pierre Trudeau has caused him to be among the most important and most controversial politicians in Canadian history.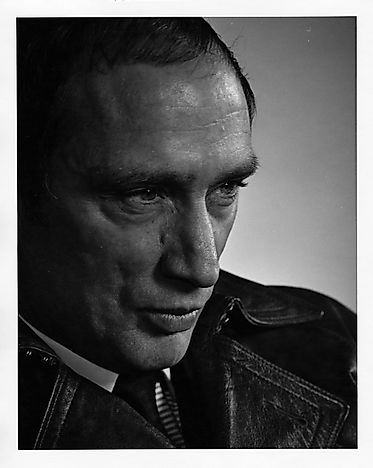 Early Life
Pierre Elliott Trudeau was born on October 18th, 1919, in the Outremont borough of Montreal, Quebec. Trudeau grew up in a family of French and Scots-French descent. He studied at Jean-de-Brebeuf, an elite Jesuit preparatory school, and then at the University of Montreal, from which he received a law degree in 1943. During his studies, he was conscripted into the Canadian Army, though he was adamantly against conscription. After the war, he continued his studies, first earning a Master's Degree in Political Economics at Harvard University's School of Public Administration, and then at the Institute of Political Studies in Paris.
Rise to Power
Trudeau practiced law from 1951 to 1961, specializing in labor and civil liberties cases. He then became an assistant professor of law at the University of Montreal. He served in this pedagogic role from 1961 to 1965, after which time he was elected as a "new wave" Liberal to the Canadian Parliament's House of Commons. He was soon appointed to serve as the Minister of Justice and Attorney General of Canada in 1967. He was then elected the leader of the Liberal Party in April of 1968. After the Liberal Party won the election with a majority two weeks later, Trudeau became the 20th Prime Minister of Canada, and so began his long and controversial period of executive governance at the highest level.
Contributions
During his long period of administration, Trudeau fostered a pan-Canadian national identity through the promotion of federalism and liberal individualism. Trudeau passed sweeping institutional and constitutional reforms to handle the growing Quebec separatist movements, as a part of increasing ethnic diversity conflicts across Canada. He implemented official bilingualism, wherein both English and French were made official languages of Canada. At the same time, his administration announced a "Multicultural Policy", recognizing a plurality of cultures coexisting within Canada. He also established the Charter of Rights of Freedoms, granting formal political rights to Canadian citizens, and civil rights to everyone from Canada.
Challenges
While Trudeau was the Prime Minister of Canada, the province of Quebec's Sovereign Movement sought the independence of Quebec as its own autonomous entity. The separatist Quebec Party, the Parti Quebecois, gained tremendous popularity and won the Quebec Provincial Elections of 1970. Trudeau was firmly against the separatist movement, and his federalist policies and reforms were unpopular in Quebec, resulting in opposition and numerous protests against his federal government. At the same time, as a firm believer in the Canadian "welfare state", Trudeau's creation of many state-sponsored welfare programs resulted in large-scale national deficits, which proved a great challenge to the Canadian economy as a whole.
Death and Legacy
Trudeau died on September 28th, 2000, at the age of 81. At his home in Montreal, he passed with his family surrounding him. He had long suffered from Parkinson's Disease and prostate cancer. A state funeral and public viewings were held for him in late September and early October. Though he died with a good deal of national respect, Trudeau remains one of the most controversial politicians in Canadian history. On one hand, his Constitutional and institutional reforms were seen as beneficial for fostering the unity of Canadian society, especially in helping minority immigrants becoming integrated into Canadian society. However, his political approach to dealing with Native American Canadians, and economic policies regarding the Western Provinces, have long been criticized for further marginalizing indigenous peoples and alineating the Central, Western, and Far North regions of Canada, while favoring White Canadians and the population centers in the East.