Environment
Outdoor Activities You Can Still Do While Self-Isolating
There are plenty of outdoor activities you can continue to enjoy even while self-isolating. Here is a list of some of them.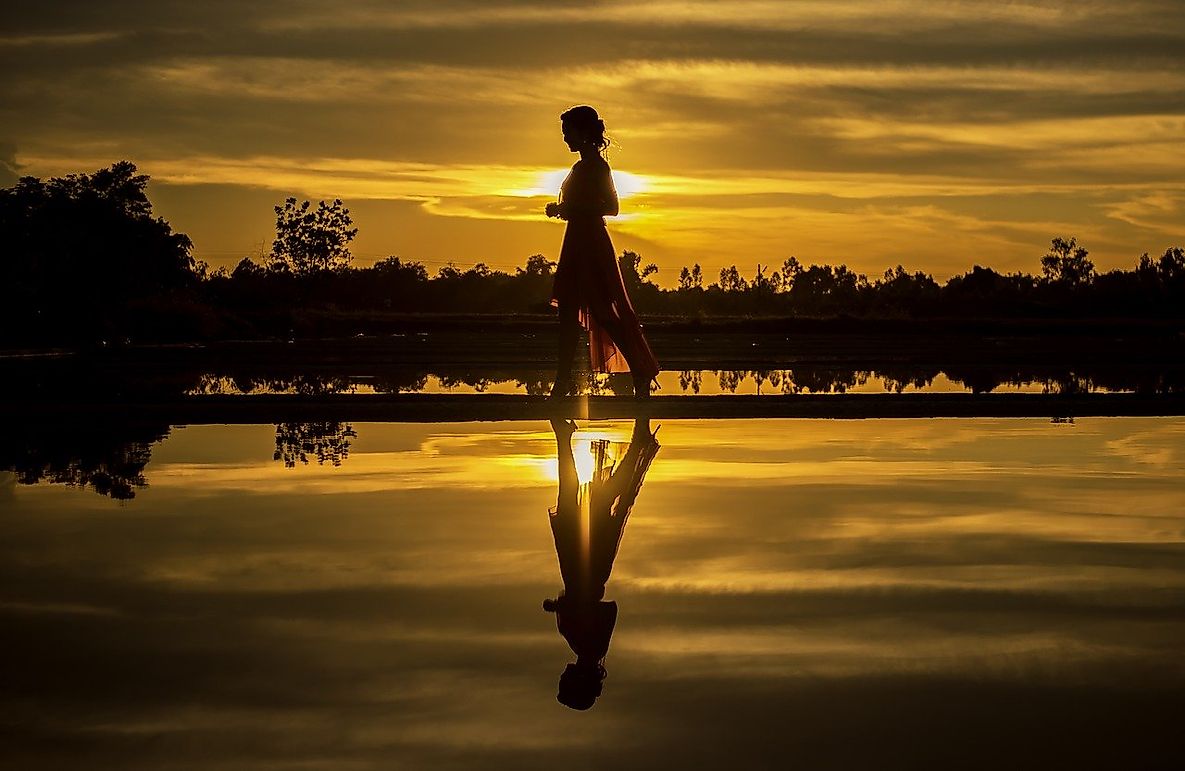 You are going stir-crazy indoors. We know the feeling!
It is so important to practice social distancing measures in order to help bring down the number of coronavirus cases out there in circulation. You also need to stay sane and healthy, however, and getting outdoors to do so can be a great idea. 
Always remember to stay at least within six feet of another person, so that you limit your contact with anyone who could potentially be infected with COVID-19. If your area is limiting access to outdoor parks, it is also key that you obey the rules and do not frequent them. You can still get a great workout and feel the benefits of getting some fresh air, however. Here are some activities to try outside during the coronavirus pandemic.
14. Art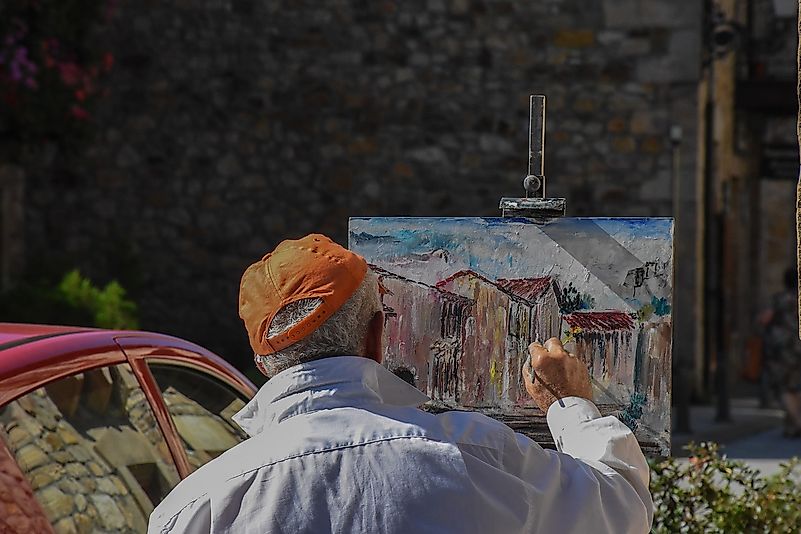 As long as it is not too windy, (or rainy, for that matter), working on an art project outside can be a great way to get into a new headspace and relax. If you have a garage and some space in it, you might consider setting up a small studio for yourself out there, and working in it with the door open. Some of the world's best artists spent much of their time painting outdoors, (think of all those famous landscapes). 
The world is your oyster when it comes to this one. Get creative! It is time to enjoy the sun and let your mind, and paint, (or clay, water colors, or crafting materials), travel.
13. Skipping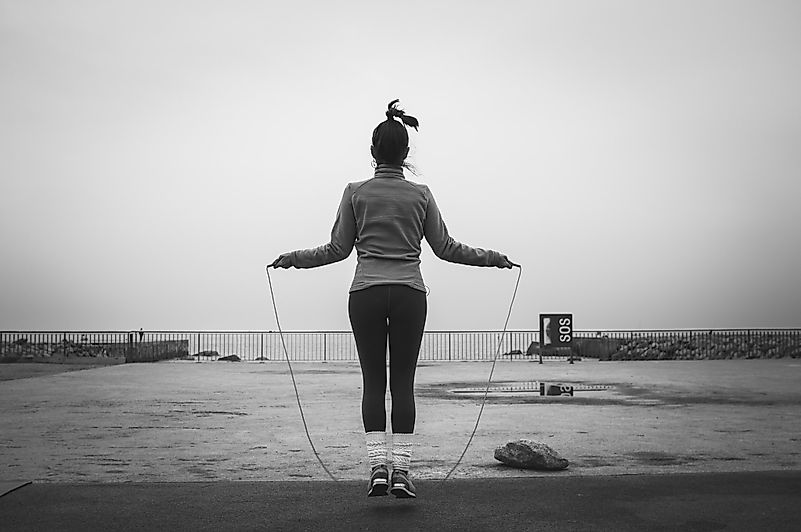 There is a good reason that boxers skip. It is great exercise. Jumping rope is said to burn about 720 calories per hour, give or take a few, depending on your weight and exactly how fast you skip. This is impressive. 
Studies have shown that skipping for ten minutes gives your body the same benefits as running for about thirty minutes. Grab your rope and head for an empty piece of sidewalk, a dead-end court, or an empty school parking lot.
12. Jogging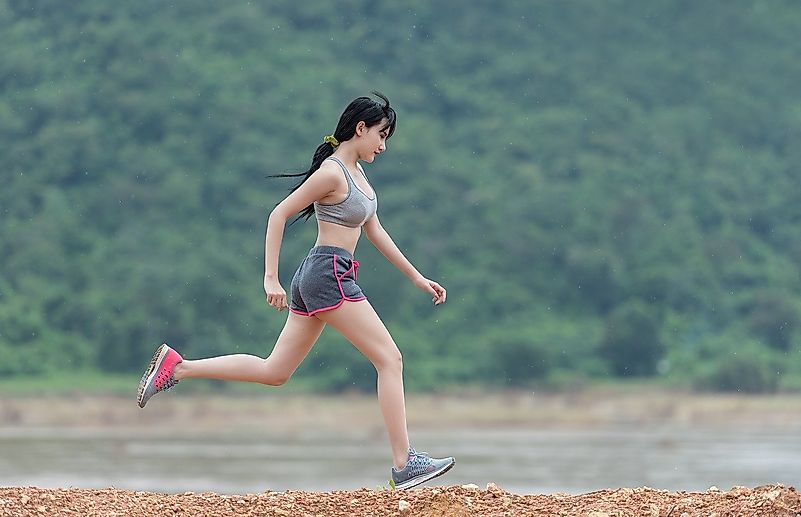 If you are not a jogger, this could be a good time to become one. With gyms closed and warmer weather upon us, going for a jog around the block can be just the thing to loosen your muscles and your mind. Regular exercise has been shown to release endorphins,  dopamine, and serotonin, which can all contribute towards lowering your stress levels.
11. Walking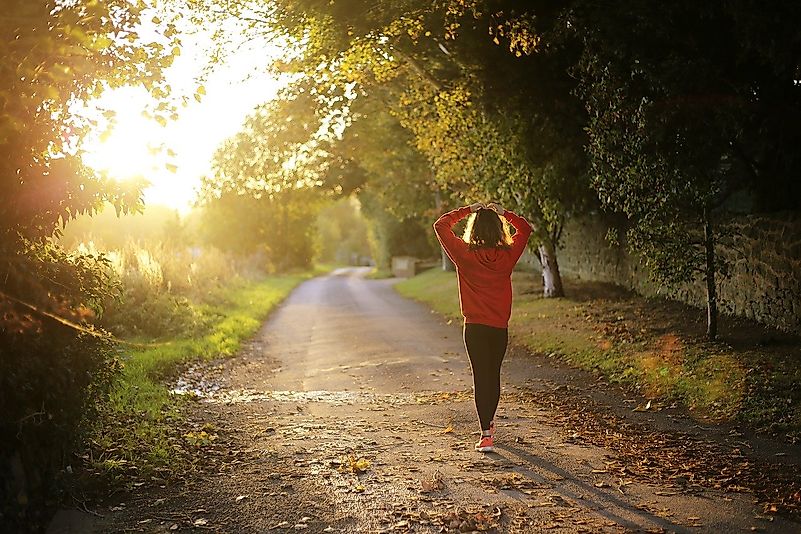 You may not be allowed to walk around your local mall or park, but going for a walk around the neighborhood is still allowed in North American areas. Count yourself lucky. In some countries in South America residents are being forced to stay inside at all times.
10. Bird Watching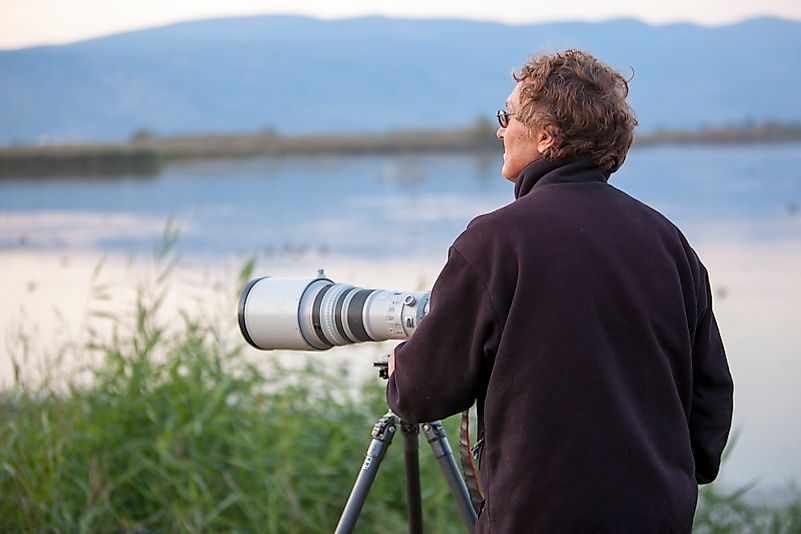 It may sound like a non-exciting pass time, but bird watching is actually quite rewarding. Hispters are said to be flocking to the activity, pardon the pun, and it can be easy to see why. Bird watching is extremely cheap, and it can be so relaxing it is almost meditative. Stop, look and listen the next time you are around some tall bushes and a few trees. You will likely be surprised how many different species of birds you spot. Check out your finds with these bird watching apps.
9. Yoga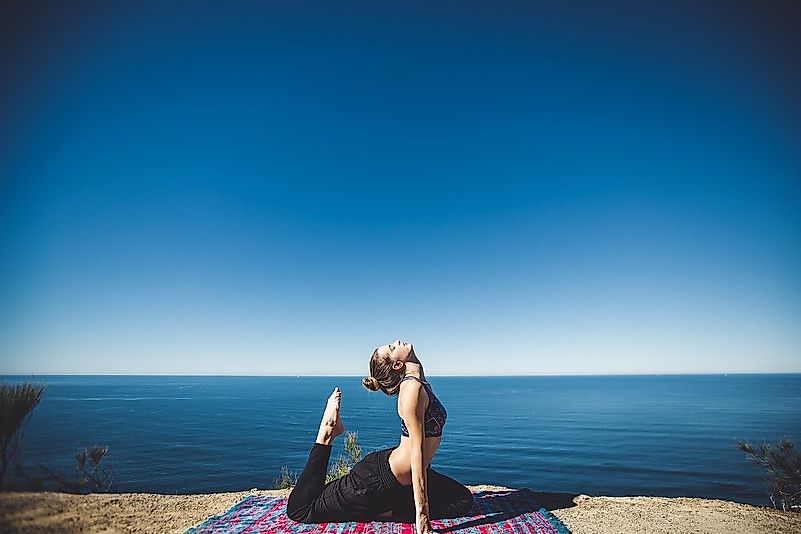 Do you have a regular yoga routine? Why not take it outdoors? If you do not, but you have access to a device such as a laptop or tablet that you can take with you, consider taking your device outside in the back yard or to the local school playground, (hey, no one is there to disturb you). Check out some yoga videos on Youtube. There are thousands to choose from! It is a great way to exercise outside.
8. Meditation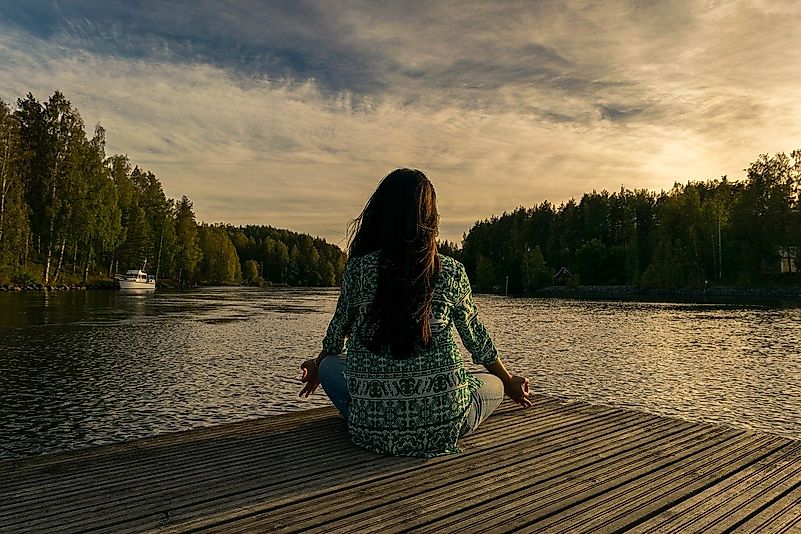 In addition to yoga videos, there are also thousands of meditation videos available for free online. Do a quick search to find some you like. Research has shown that meditating for even just ten minutes a day can have a good impact on your mind and brain.
7. Chess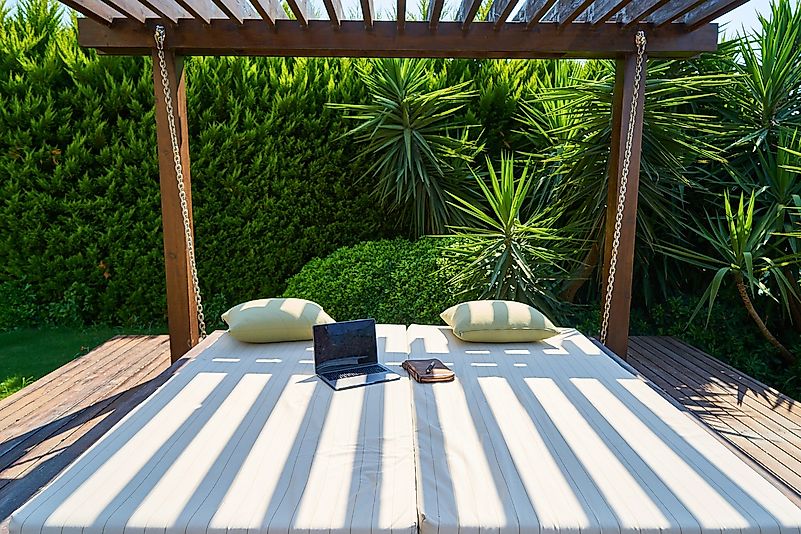 Actually, you could take just about any board game outside, as long as the weather is on your side. If you do not have anyone to play chess along with, find a game online to join. There are likely thousands of players of all skill levels now waiting to play online, with you.
6. Picnic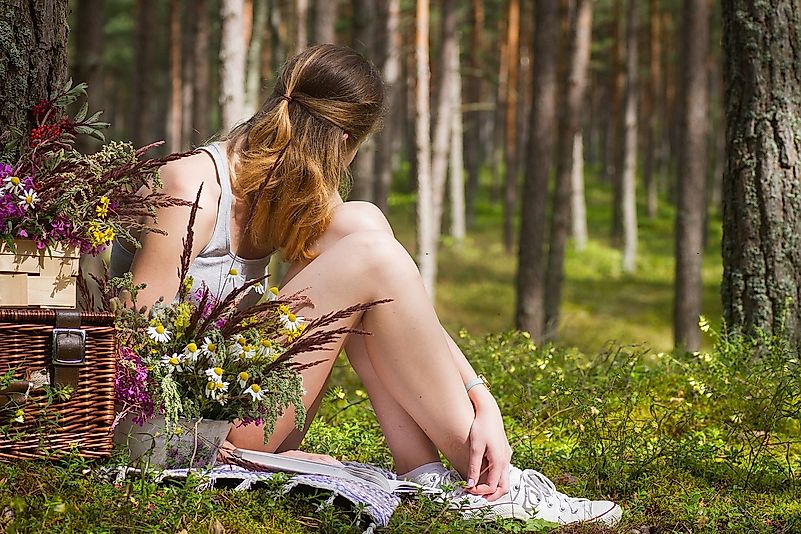 You might not be able to take your picnic to your favorite seaside spot, but no one can stop you from transporting it to your own backyard. Grab your lunch, and get outside! Check out these tips for the best picnic experience possible.
5. Flying a Kite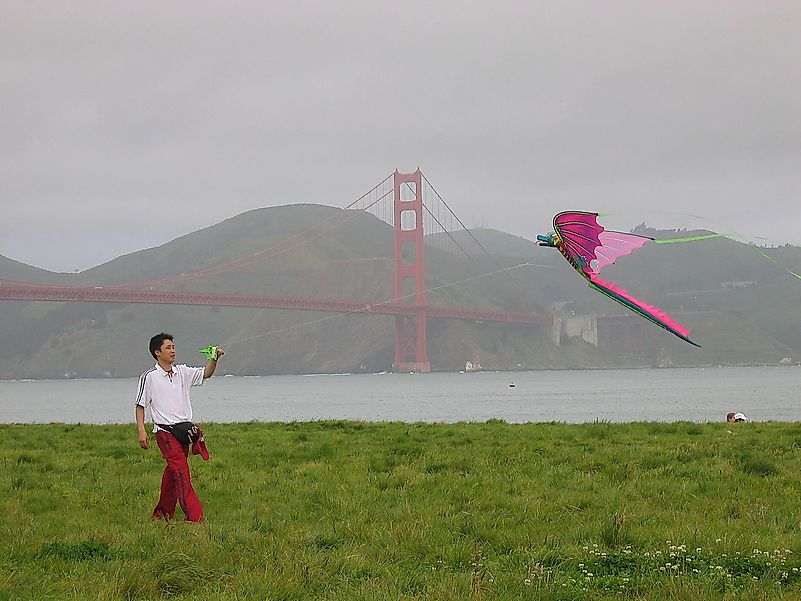 Are you surrounded by space? Grab a kite and get flying. Spring can be one of the best times of the year to fly a kite with winds ushering in the summer. Just be sure to steer clear of treed areas and power lines.
4. Flying a Drone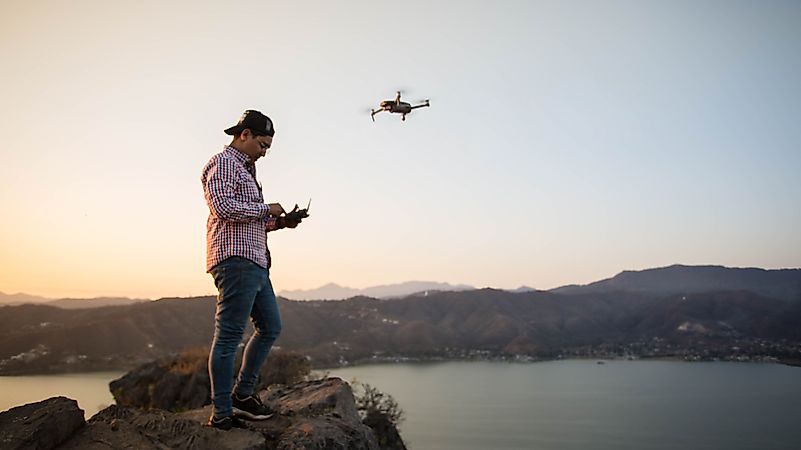 Those who have a drone are likely already doing this. If you are new to the world of drones, know that there are many to choose from. Prices can range from quite affordable to being more expensive than a used car. Like photos and video? You choose how fancy you want to get with your new toy.
3. Biking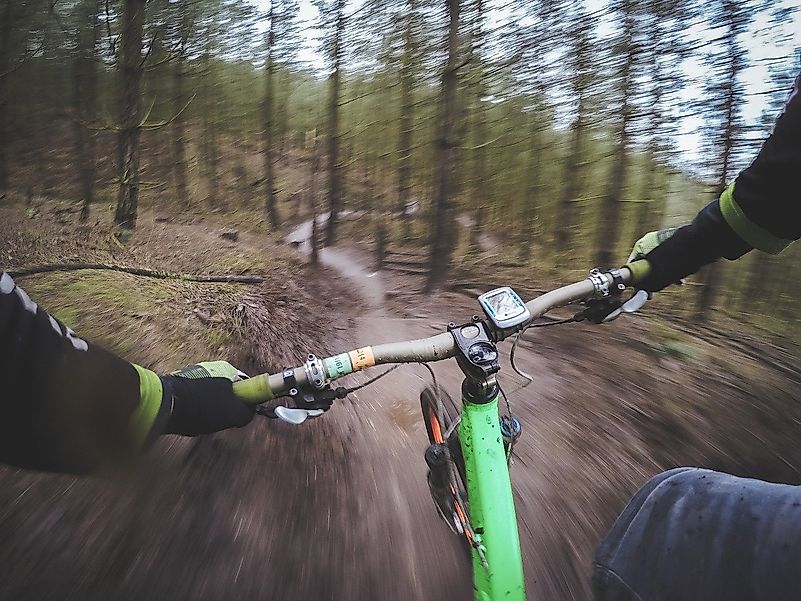 Bicycling is one of America's great past times. You may not be able to easily get a spring tune up, but with enough air in your tires, and brakes that work, as well as a quality helmet, you are good to go.
2. Skateboarding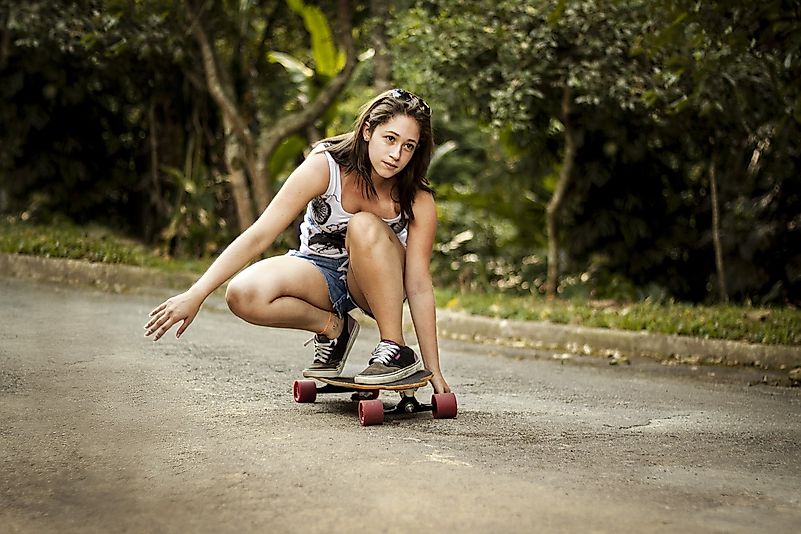 Avoid the local skate park if it is closed, but do get yourself to the local now-abandoned parking lot and practice your skills. Do not invite ten of your friends to join you, or even five, but enjoy your time.
1. Rollerblading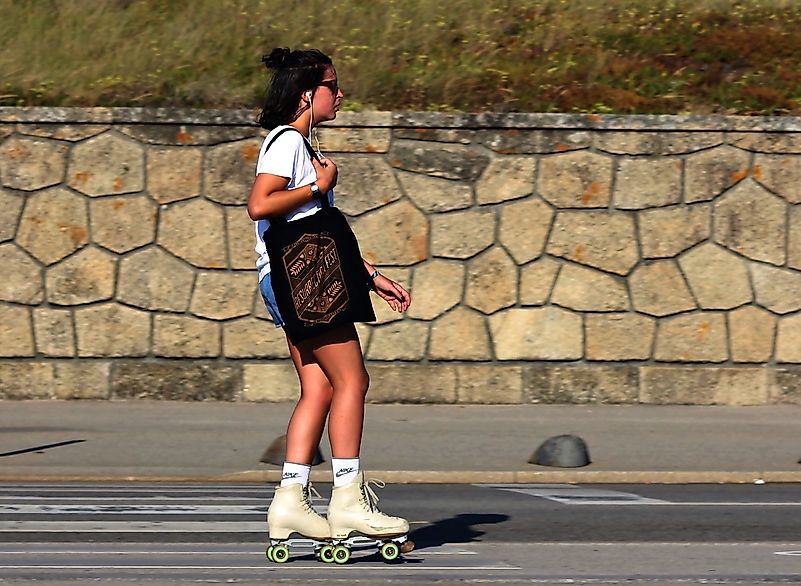 Just as with skateboarding and other activities on this, you do not want to be doing this with a whole group of others. Joining one friend and keeping yourselves a good distance apart, however, can be just fine. Relish the wind in your hair, and the sun on your face!
About the Author
A prior educator with a background in the arts, Victoria Simpson has a passion for communicating her ideas through writing. You can find her picture book, Eating I Forget, on Amazon. Her articles and webcopy have been published on countless websites including RateMDs.com, Autoguide, eBay, Digital Home and Iremia Skincare, among others. She is now excited to be contributing to World Atlas. 
This page was last updated on April 1, 2020.
Citations
Your MLA Citation
Your APA Citation
Your Chicago Citation
Your Harvard Citation
Remember to italicize the title of this article in your Harvard citation.