Did You Know
Most Bizarre World Records You Never Knew About
There are many records most people are well aware of, but some are so obscure that you would not even think that there is a category for something like that in the book.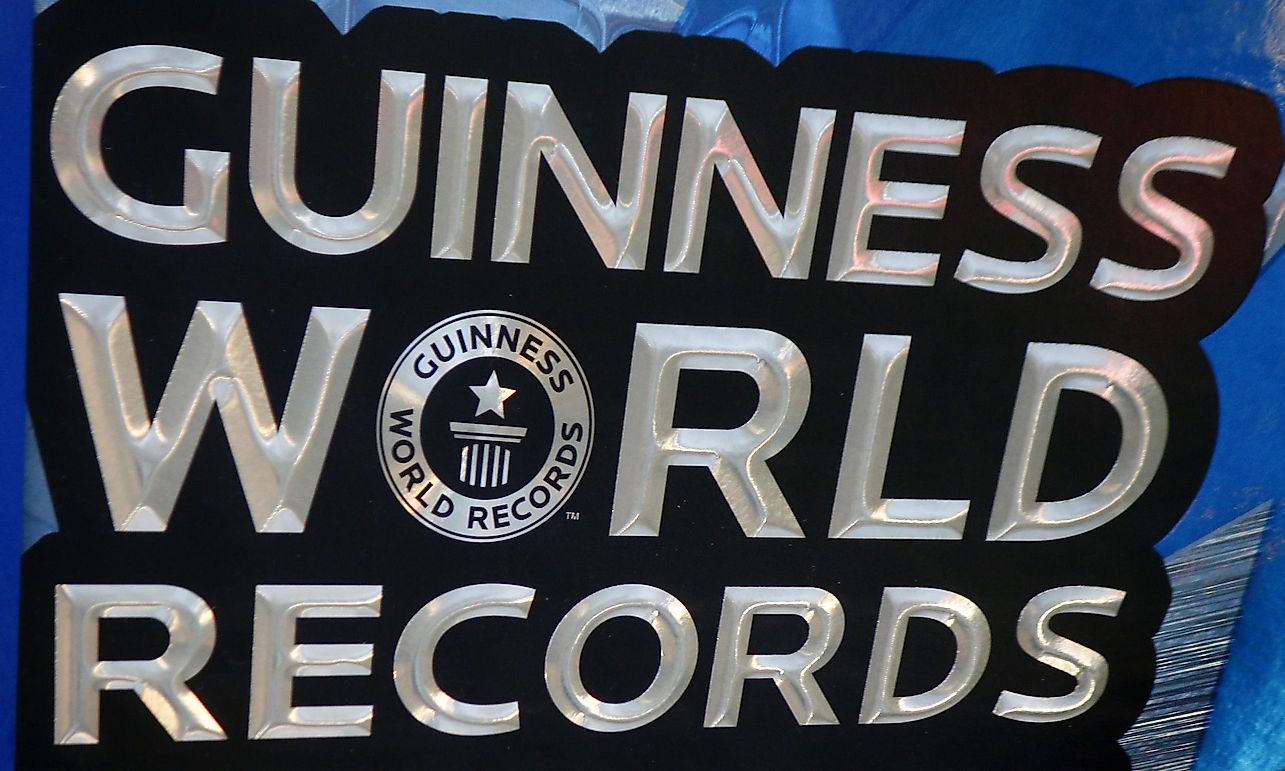 The Guinness Book of World records is a fascinating collection of extremely bizarre records set all over the world. There are many records most people are well aware of, but some are so obscure that you would not even think that there is a category for something like that in the book. We managed to collect some of the more bizarre world records you've probably never heard of, so enjoy the list!
10. Most Toilet Seats Broken by The Head In One Minute
This is getting ridiculous but we are just getting started. Kevin Shelley managed to break 46 wooden toilet bowl seats in one minute using just his head. This happened in 2007 and it comes as no surprise that no one attempted to break his record since.
9. Most Kisses Received In 30 Seconds
This is a record that many would enjoy partaking in, we presume. Florian Silbereisen was kissed by 25 Alba Dancers cheerleaders 74 times in 30 seconds. This was achieved on July 16th, 2017 and is still the world record for most kisses received in 30 seconds. What a lucky guy!
8. Most High Fives in A Minute
This feat was actually achieved by two men, Kaiser Permanente (with a name sounding like a Power Rangers villain) and Jason Verrett in 2016 in San Diego, California. These men managed to complete 290 high fives in one minute, which again, is actually quite a large number. Hopefully, these two men remained best friends, because they share a memory they will never forget.
7. Tallest Stack Of Donuts
We have been waiting for a record that was delicious, and it is finally here. Seeing as how often these records include food, it took a while. This record was held for a long time by the authors of the Simpsons movie, but it was recently broken by the members of the Jewish Life Centre in South Africa. They managed to stack donuts up to the height of almost 60 inches.
6. Largest Sushi Mosaic
This record was not made in Japan, imagine that. It was achieved by Norwegian chefs, and their mosaic measured at 608.16 square feet. They decided to make this as a part of a celebration in honor of the 100th birthday of a Norwegian football club. That sounds like quite the celebration.
5. Largest Pillow Fight
This record actually sounds fun. It was made by the town of Saint Paul, Minnesota, and the number of people that attended this enormous battle was 6,261. All of these people actually attended a Saint Paul Saints game, so it was not that hard to organize this. Still, we would have loved to be able to participate in this.
4. Largest Swimwear Parade On Skis
Now we're back in the realm of the super ridiculous records with this one, that took place in Russia. 1008 people gathered in the town of Sochi and organized a swimwear parade. In cold weather. While on skis. It makes no sense whatsoever but hey, it is a record.
3. Longest Duration Spinning A Basketball On A Toothbrush
Sandeep Singh Kala from Canada made this record in 2019. He was able to spin the ball on a toothbrush for 1 minute and 8 seconds. Oh yeah, he was holding the toothbrush with his teeth, which makes sense, kind of. This is one of the least impressive records on the list, but you can't deny that it is bizarre.
2. Longest Career as An Ice Cream Man
Now this record is not that bizarre, but it is extremely touching. Alan Ganz was working as an ice cream man for 73 years, bringing joy to thousands of children and watching them grow. He is working in Boston and who knows when he will stop. This is a record that will no be broken so easily.
1. Hairiest Family
This is a record won by a genetic condition, which makes it a bit weirder than the others, but hey, it is official. The Ramos Gomez family all have a rare condition that makes hair grow on all parts of their body. Almost 98% of their bodies is covered in hair, so they managed to win the world record for the hairiest family in 2000.
About the Author
Antonia is a sociologist and an anglicist by education, but a writer and a behavior enthusiast by inclination. If she's not writing, editing or reading, you can usually find her snuggling with her huge dog or being obsessed with a new true-crime podcast. She also has a (questionably) healthy appreciation for avocados and Seinfeld.
This page was last updated on April 30, 2020.
Citations
Your MLA Citation
Your APA Citation
Your Chicago Citation
Your Harvard Citation
Remember to italicize the title of this article in your Harvard citation.