Economics
Lowest Investment Information Disclosure By Country
Developing countries typically have less disclosure of data for investors, and more unclear regulations for conducting business within their borders.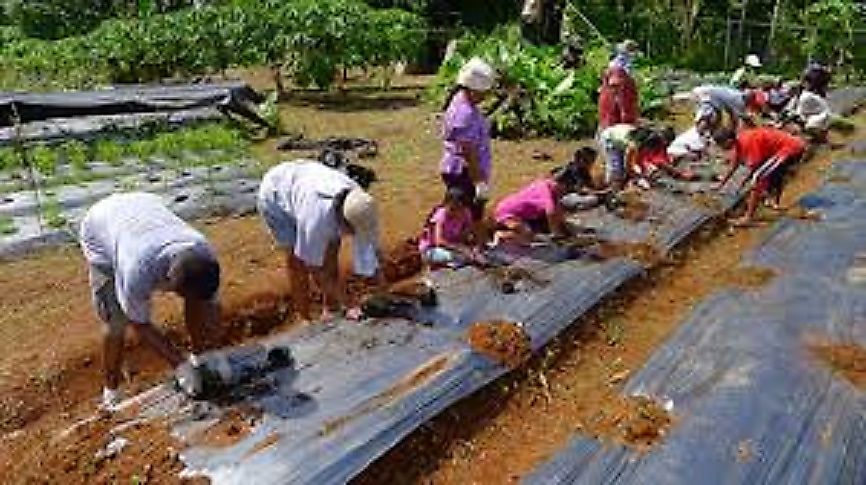 Most underdeveloped countries are missing out on foreign investors because of lack of transparency and lack of adequate business information disclosure. Information disclosure is only releasing relevant information in regards to a company or work environment that may finally influence business and investment decision. Companies have legislation to abide by in regard to the sharing and disclosure of business information. Because of the stiff competition especially in developing economies, most companies do not disclose or make available business information to the public. Besides, these organizations do not have an outline or precise regulation of conducting business. Investors normally have difficulties accessing vital business information for their decision making. Some of the countries with the lowest levels of business information disclosure to investors are looked at below.

Palau
Starting a business in Palau is as difficult as maintaining a market share. Several factors contribute to the hurdles faced by most investors including several registration procedures, lack of adequate business information and several legal requirements. The lack of business information disclosed is brought into a play by a concurrent lack of proper regulation on information sharing and the restrictions by the employers on their employee on exchange of information. There are no companies or websites dedicated to information sharing in Palau. The country is ranked with an index score of zero on information disclosure by the World Bank. Most investors have to make a decision out of the scattered information they gather from the second and third party sources.
Maldives
Business information disclosure remains a challenge in Maldives despite the progress in a business environment. According to World Bank report, Maldives has an index score of 0 in business information disclosure. Company directors are not under any obligation to disclose any of the company's interest to the public neither is the company required to publish any periodic filing. An external body is not required to review any terms of the business transaction before it takes place. Therefore, the investor has no means of assessing potential business risk.
Micronesia
The Federated State of Micronesia protects its minority business community through regulations of business information disclosure to the public and investors. There are specific companies in the country where you can mitigate credit and provide an evaluation to potential investors. According to World Bank index, Micronesia scores zero in business information disclosure out of a score of ten meaning that the investors find it hard to get information for their investment decision making. No corporate body can provide a legally sufficient approval for any buyer-seller transaction except the Chief Executive Officer (CEO) of a company. A Company CEO can compromise the decision they make for the interest of the company and not necessary for the investor. Lack of transparency and inadequate access to business information has discouraged business start-ups and potential investments.
Lack of Investment Information Holding Businesses Back
Other countries with low disclosure index scores according to World Bank include Sudan and Switzerland at "0", while Bolivia, Nicaragua, Cape Verde, Suriname, and Libya have an index score of only "one'. Countries with low index on information disclosure have continued to attract investors because business information is considered a critical component of business decision making. Lack of legislation on information sharing and inadequate capacity to gather, analyze, and share business information are some of the common hindrances to access to business information in some of these mainly developing countries.
Lowest Levels Of Business Disclosure By Country
| Rank | Ten Part Template | World Bank Business Extent Of Disclosure Index (10=Most Disclosure; 0=Least) |
| --- | --- | --- |
| 1 | Palau | 0 |
| 2 | Maldives | 0 |
| 3 | Micronesia | 0 |
| 4 | Sudan | 0 |
| 5 | Switzerland | 0 |
| 6 | Bolivia | 1 |
| 7 | Nicaragua | 1 |
| 8 | Cape Verde | 1 |
| 9 | Suriname | 1 |
| 10 | Libya | 1 |
About the Author
Benjamin Elisha Sawe holds a Bachelor of Arts in Economics and Statistics and an MBA in Strategic Management. He is a frequent World Atlas contributor. 
This page was last updated on April 25, 2017.
Citations
Your MLA Citation
Your APA Citation
Your Chicago Citation
Your Harvard Citation
Remember to italicize the title of this article in your Harvard citation.