Travel
Lord Howe Island Group: A UNESCO World Heritage Site In Australia
A group of 28 small islands and rocks, the Lord Howe Island Group is an outstanding example of oceanic islands of volcanic origin.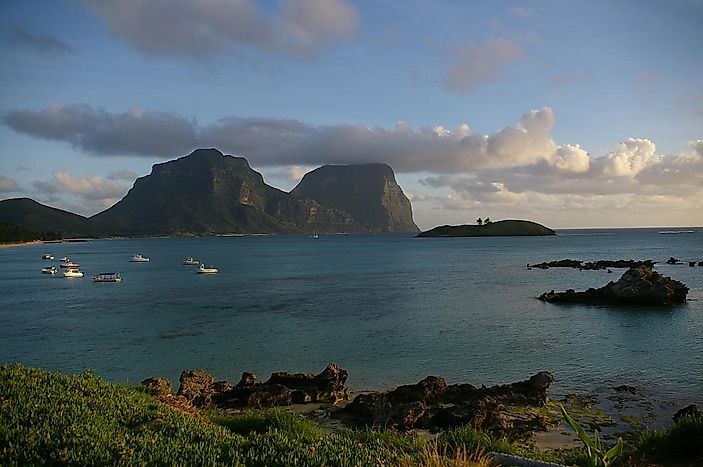 Where Is The Lord Howe Island Group?
The Lord Howe Island Group is located in the Tasman Sea off the coast of Australia, approximately 435 miles northeast of the city of Sydney. It is comprised of 28 small, volcanic islands. These islands were formed around 7 million years ago during the Miocene era, when a volcano located 6,562 feet under the surface of the sea erupted. This group of islands are actually the peaks of this old volcano. The Lord Howe Island Group was inducted to the UNESCO World Heritage Site list in 1982. The principal islands of this site are Lord Howe Island, Gower Island, Admiralty Group, Blackburn Island, Ball's Pyramid, Mutton Bird and Sail Rock.
Why Is The Lord Howe Island Group A UNESCO World Heritage Site?
Immense Natural Beauty
The Lord Howe Island Group was selected as a UNESCO World Heritage Site due to its immense natural beauty, wide range of unique biodiversity, and because it is home to the most southernly coral reef system in the world. At least two endemic species can be found here: the Lord Howe Woodhen, a non-flying bird, and the Lord Howe Island Phasmid, the largest stick insect in the world. Additionally, this island group is an important breeding ground for a number of migrating seabirds as well as a natural habitat for several endangered species.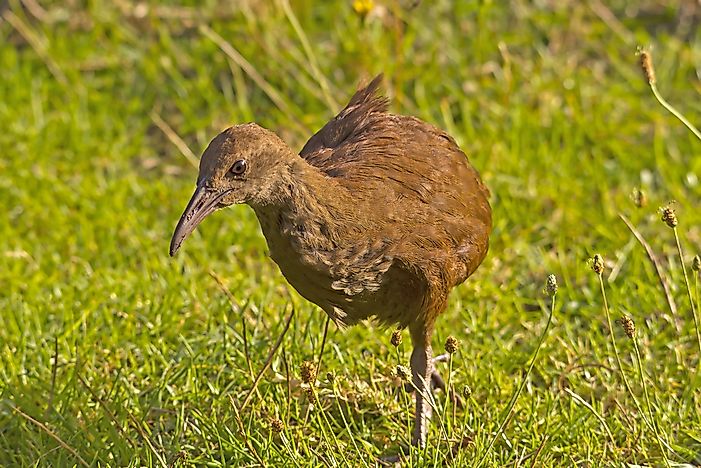 The Lord Howe Woodhen.
Unique Geographical Features
Another reason for its inclusion to the list of World Heritage Sites is its unique geographical features, which are concentrated in a relatively small area size. Some of these features include: steep mountain sides, lagoons, and sharp coastlines that seem to rise directly from the ocean. This island group is one of the best examples of underwater volcanic activity. Researchers are able to study the processes of shield volcano destruction at this site as well.
Unique Coral Reef System
As previously mentioned, its coral reef system is unique in that it is located at the southernmost point in the world. It also displays a transition area that moves from algae plants to coral reefs. This transition is not easily found in other parts of the ocean. This coral reef also has a high level of endemic species and interestingly, hosts both temperate and tropical varieties.
High Levels Of Endemism
Endemism and speciation have occurred in high amounts on these islands because of their isolated location. Researchers report large quantities of these unique plant and animal species in very small areas throughout the island group. This widespread endemism found in small pockets is made possible by its numerous and unique landscapes. Due to this, the Lord Howe Island Group offers a look into the processes of biological evolution.
Management Of The Lord Howe Island Group
The Lord Howe Island Group is managed and conserved by a number of organizations and regulations in Australia. As a World Heritage Site, the government considers its conservation and protection a matter of environmental importance. Its management is guided by the 1999 Act of Environment Protection and Biodiversity Conservation. Any activities planned to occur within the boundaries of this site must first be reviewed and approved by the corresponding Minister by law. In 2010, the Australian government established the Lord Howe Island Local Environment Plan which is administered by the Lord Howe Island Board. Currently, the integrity of this site is threatened by tourism, fishing industries, climate change, and invasive species.
This page was last updated on April 25, 2017.
Citations
Your MLA Citation
Your APA Citation
Your Chicago Citation
Your Harvard Citation
Remember to italicize the title of this article in your Harvard citation.