Society
King's College London - Educational Institutions Around the World
KCL is a prominent university located in London, United Kingdom.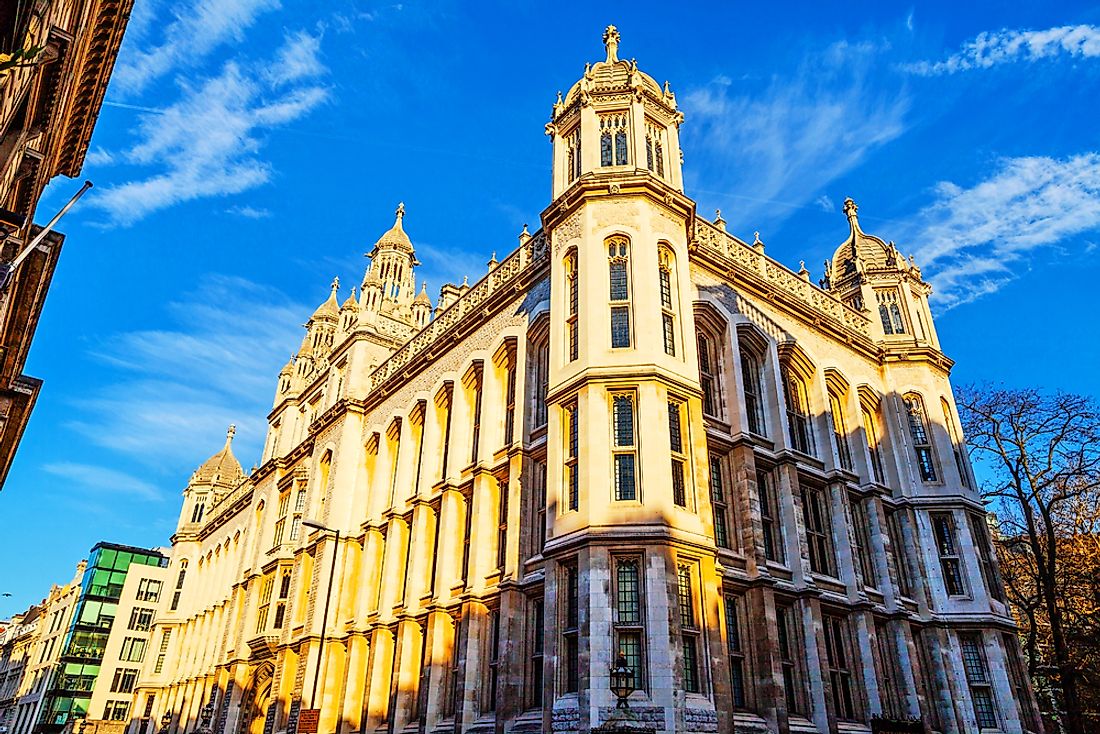 King's College London (informally known as King's) one of London's foremost public universities. This article will outline some of its history and significance.
5. Founding
King's College London (KCL) was established in 1829 by King George IV and the Duke of Wellington. It received its royal charter in the same year. KCL was founded in response to the theological controversy surrounding the founding of the London University (University College London) in 1826. It was named to indicate the patronage of King George IV. In 1836, KCL became one of the two founding colleges in the University of London. KCL was one of the first of a series of institutions which came about in the early 19th century as a result of the Industrial Revolution and great social changes in England following the Napoleonic Wars.
4. History
King's College London has its early roots in the year 1831. Although the college has original links to the Anglican Church of England, it admitted students from all types of backgrounds. KCL was then collegiate, meaning it was organized into smaller colleges or departments. One of the departments later grew and relocated to Wimbledon in 1897. In 1835, the government established an examining board to grant degrees with "London University" and KCL both becoming affiliated colleges. The first University of London degrees were awarded to King's College London students in 1839. In 1845 King's established a Military Department to train officers for the Army and the British East Indian Company and in1846 a theological college to train Anglican Priest. King's London has then faced drastic growth and development across the centuries and in 2006, King's College London was granted degree awarding powers in its own right. King's College underwent several merges with other institutions in the late 20th century. April 2011, King's became a founding partner in the UK Centre for Medical Research and Innovation and in September 2014, it opened the King's College London Mathematics School.
3. Structure
The head of King's College London is currently held by Ed Byrne. The council is the supreme governing body in the college and was established under the charter and statutes, comprising of 21 members. Below him, there is a senior vice president as well as two provosts also known as vice presidents. In addition, the university has a number of different faculties to facilitate learning.
2. Rankings
KCL was ranked among the top 25 universities in the whole world by Q/S World University Ranking. As one of the oldest universities in England, it has also claimed top-notch ranking sports in England.
1. Alumni
There are several notable alumni from KCL. The list of other politicians and prominent personalities around the globe who passed through KCL is quite lengthy. It includes the prime minister of Jordan, Marouf al-Bakhit, who obtained a PhD through KCL in 1990 and the president and prime minister of Sychelles Albert Rene passed through the college in 1957.

Where Is King's College?
King's College, or KCL, is a prominent university located in London, United Kingdom.
This page was last updated on June 26, 2017.
Citations
Your MLA Citation
Your APA Citation
Your Chicago Citation
Your Harvard Citation
Remember to italicize the title of this article in your Harvard citation.