Politics
Julie Payette: Canada's Current Governor General
Julie Payette assumed office as the Governor General of Canada on October 2, 2017.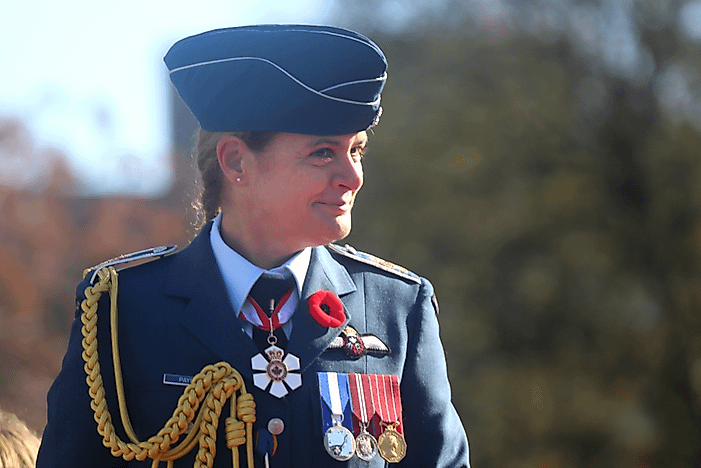 Born on October 20, 1963, her Excellency the right Honorable Julie Payette, Governor General and Commander in Chief of Canada is an extremely gifted lady with great accomplishments in life. She is the first female Canadian to set foot in the International Space Station when she visited the space on her maiden trip. She is a musician and can speak fluently in six languages. She also served as a director of the National Bank of Canada. She prides in many honorary recognitions both locally and internationally. On October 2, 2017, she took over as Governor General of Canada.
Early Life
Born in Montreal, Quebec, Julie lived with her parents in the Ahuntsic region. She attended primary and secondary schools in Montreal before completing an International Baccalaureate diploma at the United World College of the Atlantic in Wales. In 1982, she enrolled at McGill University for a bachelor in Electrical Engineering. In 1990, she graduated with a master's degree in Computer Engineering from the University of Toronto. She also holds various certificates in corporate governance, administration, and certificate in Cyber security from the University of York.
Career
Payette's first job was at IBM's Canadian branch as a systems engineer between 1986 and 1988. She participated in a computer architectural project for a period of three years from 1988 to 1990 before joining the Communication and Science department of the IBM in Switzerland. She later came back to Montreal to work in the Speech Research Group of Bell as a speech specialist on the telephone. In 1996, Ms. Payette joined the Johnson Space Center in Houston, Texas where she underwent training in astronomy while also working on mechanical issues in robots.
Ms. Payette has logged 1,300 hours in the space. She was deployed to Astronaut Corps agencies where she oversaw procedure developments and space hardware. In 2003, she moved again to Houston as a Capsule Communicator where she successfully led space mission STS-121.
Major Contributions
The chief astronaut for the Canadian Space Agency from 2000 to 2007, Payette completed two spaceflights. During mission STS-96 in 1999, the crew completed the first manual docking to the International Space Station. In 2009 she offered expertise to mission STS-127 as flight engineer. Another Canadian, Robert Thirsk, was also in space at that time, making history by having the first two Canadians in space simultaneously. Payette participated in the drafting of guidelines and policies to enhance scientific and technological inclusion. She also served as the Chief Operating Officer in the Montreal Center of Science.
Challenges and Controversies
Coming from the field of science, the new Governor General is likely to have a challenge settling into politics. In her speech at the Canadian Science Policy Convention, those who believe in divine intervention found her controversial when she said that changes in climate are as a result of human behavior. Though marital status is not a big issue, some degrade her for being twice married and twice divorced. Payette was accused of assault but the case has since been dropped by the court in Maryland. However, some people have questioned whether Payette is fit for the office because of that case.