Is The Northern White Rhinoceros on the Verge of Extinction?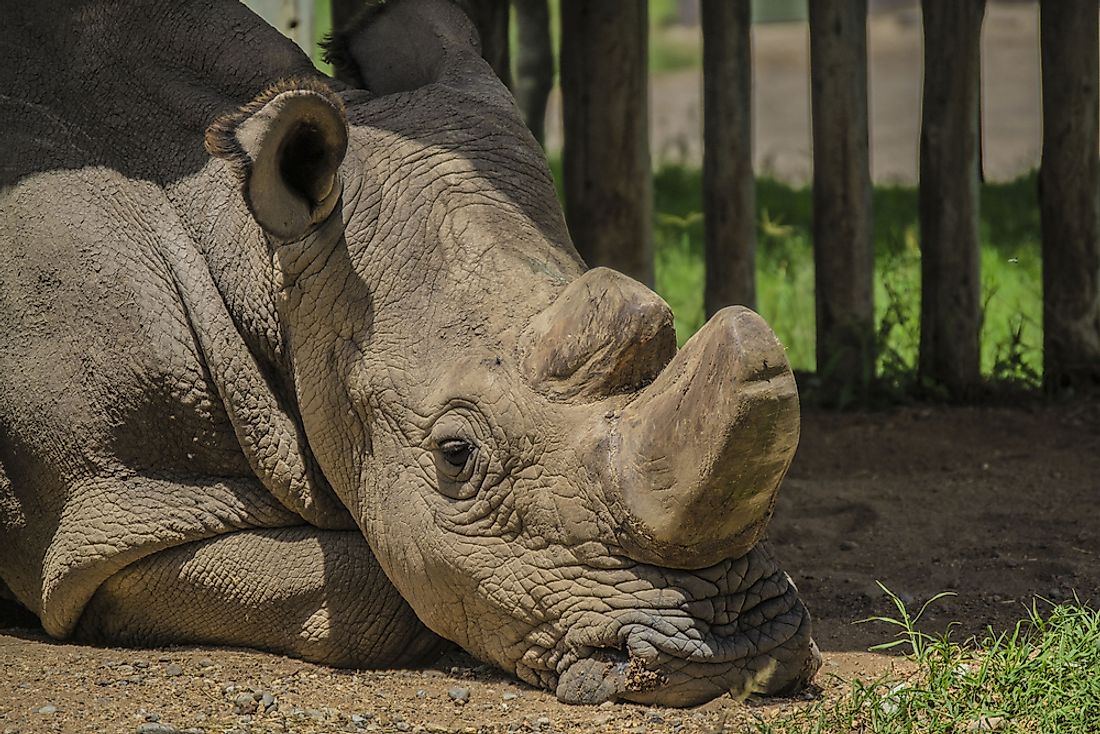 ---
Also known as the northern square-lipped rhinoceros, the northern white rhino is one of the two subspecies of the white rhino. This subspecies inhabited many different countries across East and Central Africa to the south of Sahara. In the 1970s and 1980s, the population of northern white rhinos was reduced from about 500 to 15 by poachers who killed them for their horns. It was estimated that the horn of the white rhino can sell for as high as $50,000 per kilogram. The population rose to more than 32 animals from the early 1990s to 2003 when poaching intensified, reducing their number further. By March 19th 2018, only two known rhinos belonging to this sub-species were left. As both of these rhinos are female and there is no trace of any male rhino of similar sub-species left, the northern rhinoceros is staring at extinction.

The Two Remaining White Rhinos
The two remaining rhinos, Najin and her daughter Fatu, live in Kenya's Ol Pejeta Conservancy but belong to Dvur Kralove Zoo of Czech Republic.The two remaining white rhinos are both female. Najin was born to Nasima and Sudan in 1989 while her parents were in captivity. Her daughter, Fatu, was also born in captivity in 2000 with a male northern white rhino named Saut.
Both of these white rhinos arrived in Kenya on December 20, 2009 after a long air and road trip from Czech Republic's Dvur Kralove Zoo. They were in the company of two male northern white rhinos, Suni and Sudan. The former, born in 1980, died of natural causes in 2014 at the Ol Pejeta Conservancy. Sudan, who was caught from the wild in 1975, died on March 19, 2018.
At Ol Pejeta, the rhinoceros are closely monitored and offered round-the-clock protection by armed guards. To make them less vulnerable to poaching, their horns were sawn off and in their place radio transmitters were installed for closer monitoring. The rhinos were put in paddocks, and in a bid to save the sub-species, there were trials to mix Sudan with female southern white rhinos. Male southern white rhinos were also put into Najin and Fatu's pen, but tests conducted on the two female rhinos discovered that neither of them were capable of natural reproduction. This would most likely spell the end of the northern white rhinoceros.
The Future of the Northern White Rhino

Towards the close of 2015, scientists from the Czech Republic developed a plan in which a northern white rhinoceros would be reproduced using natural gametes of the rhinos alive with induced pluripotent stem cells. To do this, they preserved DNA of a dozen northern white rhinos in genetic banks in San Diego and Berlin. Which means, the northern white rhino is not fully extinct.