Did You Know
Is It Legal To Keep A Sugar Glider As A Pet?
Soft, beautifully marked fur, their large dark eyes, their exotic ability to glide make them look like adorable fluffy fairies.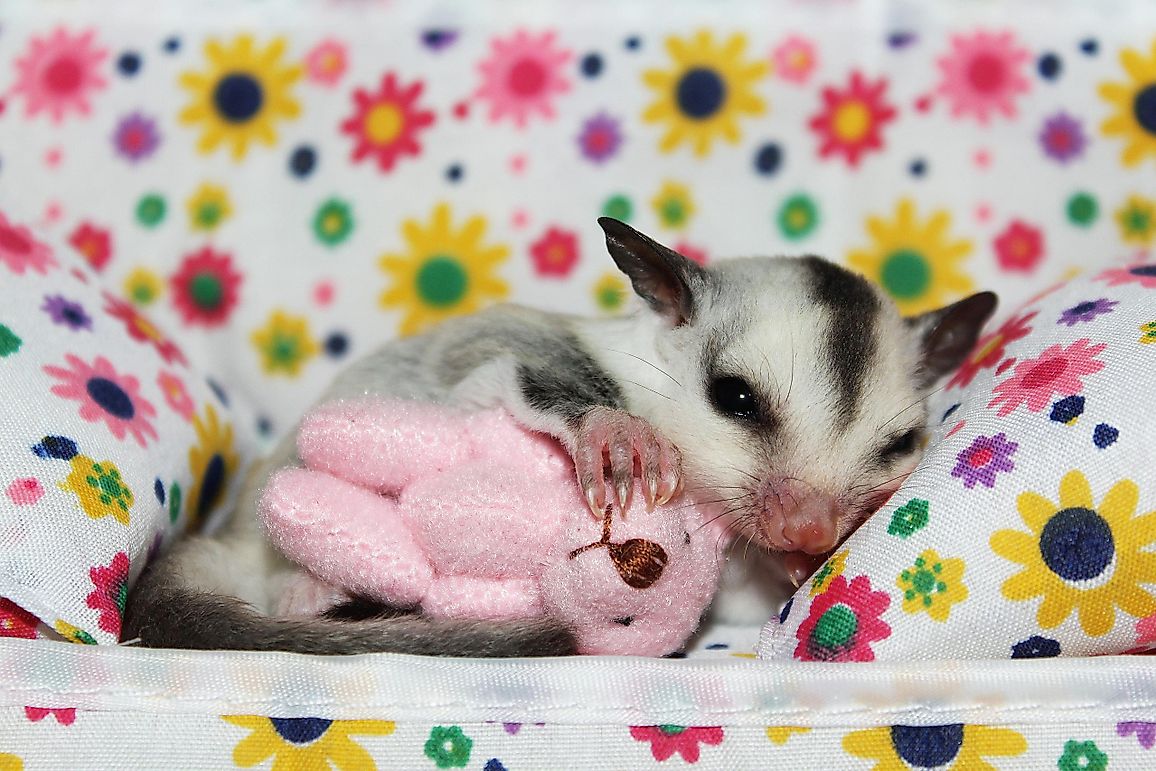 It is not hard to explain Sugar Gliders' appeal as pets by their small size and their cute appearance. Soft, beautiful fur, their big dark eyes, their fantastic ability to glide make them look like adorable little fairies. 
However, despite their fluffy cuteness, buyers should not expect them to be like hamsters or bunnies. In order to provide them with a healthy and happy life in captivity, one would need quite a lot of effort, time, commitment, and money. The huge difference between the typical experiences with domesticated pets and those with sugar gliders will catch most by surprise. It often leads to these delicate animals dying early or being sent to rescue: a large percent of the first time Sugar Glider owners surrender them to the rescues within the first 12 months.
What Is The Difference Between Exotic Pet Animals And Domesticated Species?
Domesticated animals went through a millennium of co-evolution with humans, and hundreds of thousands of years of selection and purposeful breeding to finally adapt to living with us as companions and pets. 
Sugar Gliders are still wild animals: they just happened to be one of those small cute animals that are not particularly aggressive towards humans. That does not mean that they like or want the attention of humans in the same way most domesticated pets do. However, captive breeding has started to recently change that.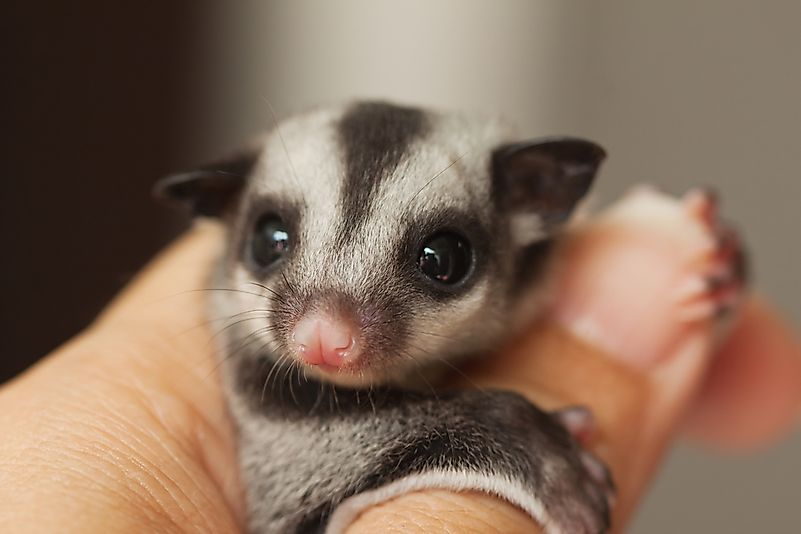 The main issue with keeping Sugar Gliders, like most wild animals, is that they have to cope with new environments that do not necessarily fulfill their natural needs and those where their natural skills do not serve a functional purpose. 
Where Is It Illegal To Sell And Keep Sugar Gliders As Pets?
Different countries have different laws and administrative levels regarding these questions. Sometimes the ownership may be legal in the country but not legal in a particular state or city. 
In Australia, Sugar Gliders are allowed as pets in South Australia, Northern Territory, and in Victoria. New South Wales, Western Australia, the Queensland, Australian Capital Territory, and Tasmania do not allow to breed them or own them as pets.
The majority of states and cities in the United States permit having sugar gliders as pets, but not all; including Pennsylvania, Alaska, California, Hawaii,  and New York City. Some other states require permits or licensing.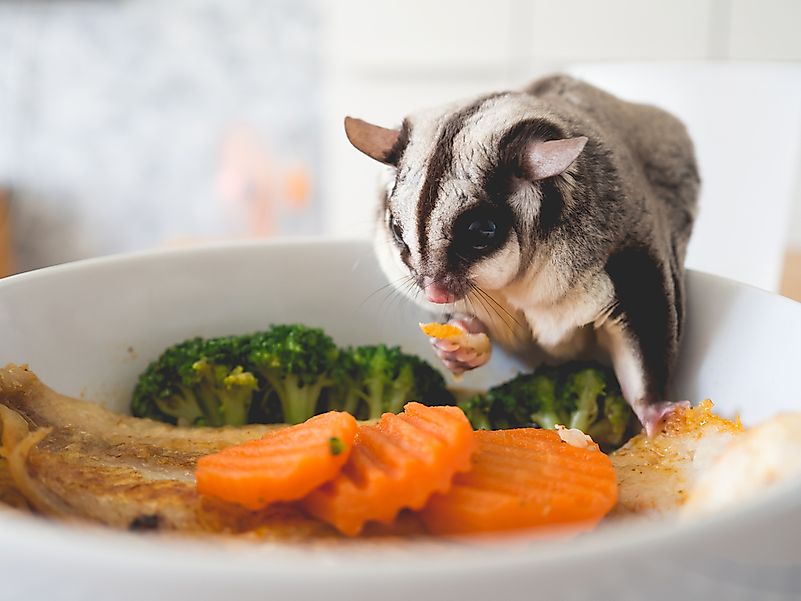 Controversial Breeding Practices
It has been suggested that the USA sugar glider population originates from Indonesia and West Papua breeding mills. Nowadays, they are also bred domestically in large numbers. Controlling it is very hard: it takes time to develop efficient laws, and there are many other priorities before the welfare of these animals.
It is not difficult to breed Sugar Gliders: in nature, females would give birth once or twice a year, but in captivity, females can produce offspring several times a year. Females become mature within a year. Overbreeding animals results in severe health problems, but "backyard breeders" easily replace the breeding animals as they die, so the mill runs efficiently. 
To set yourself up for success, and to avoid financing breeding mills, you want to adopt your Sugar Gliders from a shelter or purchase pups from a licensed, professional breeder.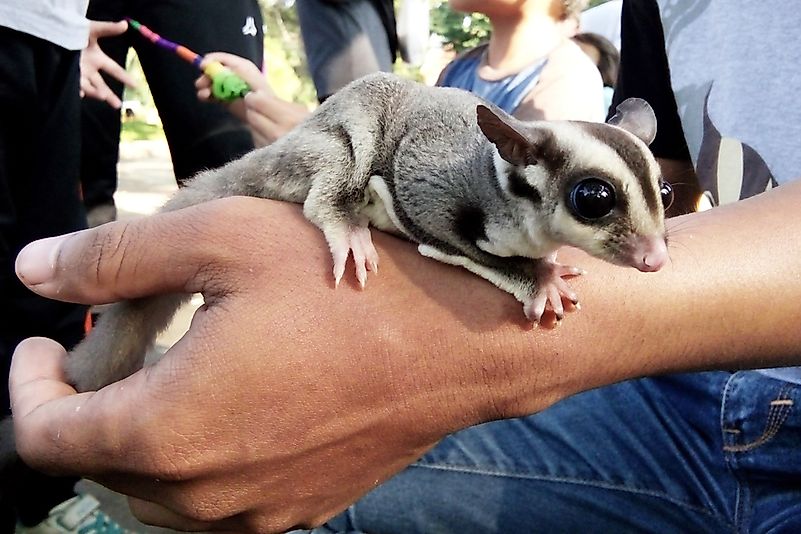 How To Choose A Good Sugar Glider Breeder?
They never sell their Sugar Gliders to pet stores, but you can ask your local exotic animal vet for advice, or look for them online. The availability to visit them, a breeder who is asking a lot of questions, willing to answer lots of yours, has multiple ways to contact them (including the address) and wants to know about you as much as you about them. These breeders often have a waiting list for their pups. If a breeder is willing to hand sugar gliders off to the first person who shows up and asks few or no questions, it should be a pretty big warning signal.
Laws change, and this article may not reflect current laws: this article can not serve as legal advice. If you made up your mind about owning a Sugar Glider, and have questions about legality in your specific area, you might contact your local Fish & Wildlife Office or consult with your local exotics vet.
About the Author
Antonia is a sociologist and an anglicist by education, but a writer and a behavior enthusiast by inclination. If she's not writing, editing or reading, you can usually find her snuggling with her huge dog or being obsessed with a new true-crime podcast. She also has a (questionably) healthy appreciation for avocados and Seinfeld.
This page was last updated on January 14, 2020.
Citations
Your MLA Citation
Your APA Citation
Your Chicago Citation
Your Harvard Citation
Remember to italicize the title of this article in your Harvard citation.