Environment
Is Coronavirus Comparable To The 1918 Influenza?
Coronavirus and 1918 influenza are, without a doubt, comparable in many aspects. The global pandemic, a massive number of people getting infected, many of them dying.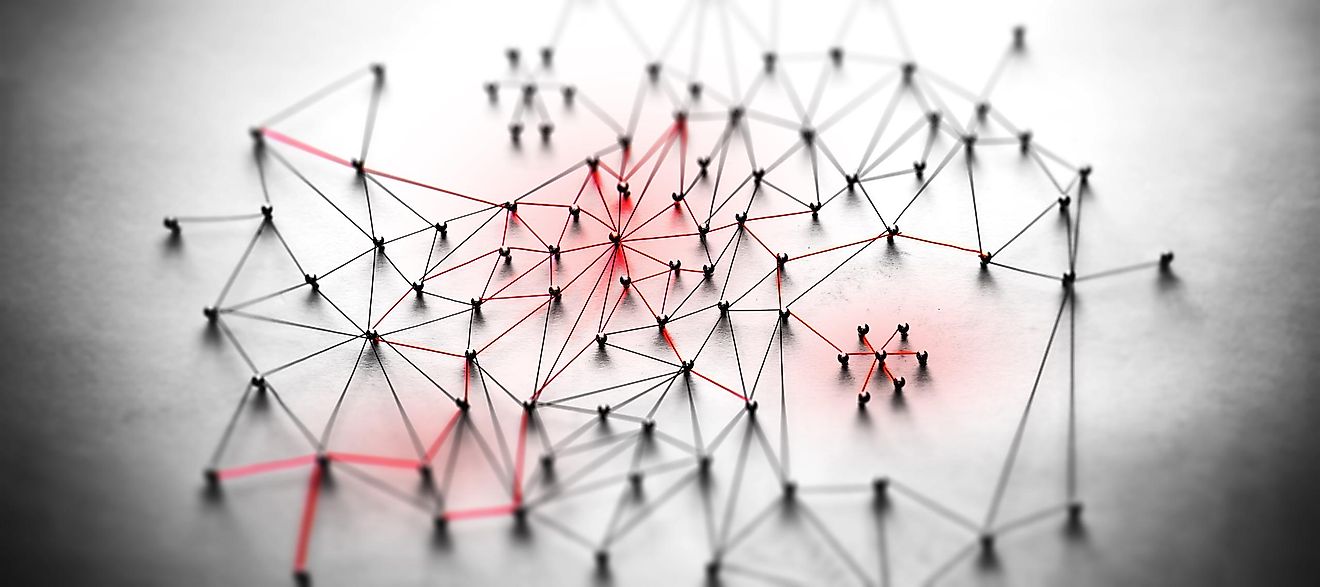 Coronavirus and 1918 influenza are, without a doubt, comparable in many aspects. The global pandemic, a massive number of people getting infected, many of them dying. As the current coronavirus outbreak is still not under control, the exact numbers of this global catastrophe are yet to be uncovered, but how does it compare to the Spanish Flu?
What Happened In 1918?
In 1918, after the world first recognized a new virus appeared and called it the Spanish Flu, things changed forever. In a very short matter of time, one-third of the global population was infected with the virus. That means more than 1.5 billion people worldwide got infected, and between 30 and 50 million people died because of the 1918 influenza. One thing that was devastating when it comes to death casualties is the fact that the 1918 influenza killed a lot of mostly healthy people, people in the age group between 20 and 40. 
2020: History Repeats Itself?
By all means, as we watch the number of people infected by the coronavirus grow larger by the minute, it looks like that this pandemic will be comparable to the one that happened more than a century ago. Now, how is the COVID-19 similar to the Spanish Flu?
Like most diseases that attack our respiratory system, the coronavirus comes with symptoms of fever, troubles with breathing, and a general feeling of weakness. A hundred years ago, the Spanish Flu caused people to get pneumonia or pleurisy and die because of those complications caused by the virus.
Pneumonia is still a great danger, especially for older people. Still, it can be treated far better than it was at the start of the 20th century. However, recent numbers on coronavirus raise a number of other alarming facts. 
Everyone In Danger
Coronavirus started to spread among older people in the Chinese city of Wuhan. At first, it looked like that COVID-19 was almost targeting people older than 70. As the outbreak continued to rage, it was evident how a lot more people were in danger. People from all different age groups, and even children, are in threat of getting infected. 
The effects of the disease, as it seems, for now, are much harder on older people. Still, the infected children, where the coronavirus can almost go unnoticed, are a massive threat to everyone. That is why quarantine should be the word of the day in your families. You should take care of your kids, not only for their own well-being but for the well-being of everyone around them. 
Hoping For A Vaccine
One key difference between the Spanish Flu and the COVID-19 is the fact that we can expect a vaccine, and maybe even a cure for the coronavirus, a lot faster than it happened in 1918. It was not until 1933, fifteen years after the epidemic broke out before scientists isolated the virus strain that caused influenza.
As COVID-19 shares a lot of its genetic material, up to 80%, with other viruses humanity had to deal with before (like SARS), decoding the RNA will go much faster. This means that the vaccine should be ready soon, relatively speaking. 
However, bear in mind, five times more people are living on this planet right now than it was the case in 1918. Also, the means of transportation and travel have greatly improved in the late 20th and early 21st century. Although the death rate of the coronavirus is not as high as it was with the 1918 influenza, at least by today's numbers, the number of people in danger is very much bigger than it was a century ago.
About the Author
Antonia is a sociologist and an anglicist by education, but a writer and a behavior enthusiast by inclination. If she's not writing, editing or reading, you can usually find her snuggling with her huge dog or being obsessed with a new true-crime podcast. She also has a (questionably) healthy appreciation for avocados and Seinfeld.
This page was last updated on March 29, 2020.
Citations
Your MLA Citation
Your APA Citation
Your Chicago Citation
Your Harvard Citation
Remember to italicize the title of this article in your Harvard citation.